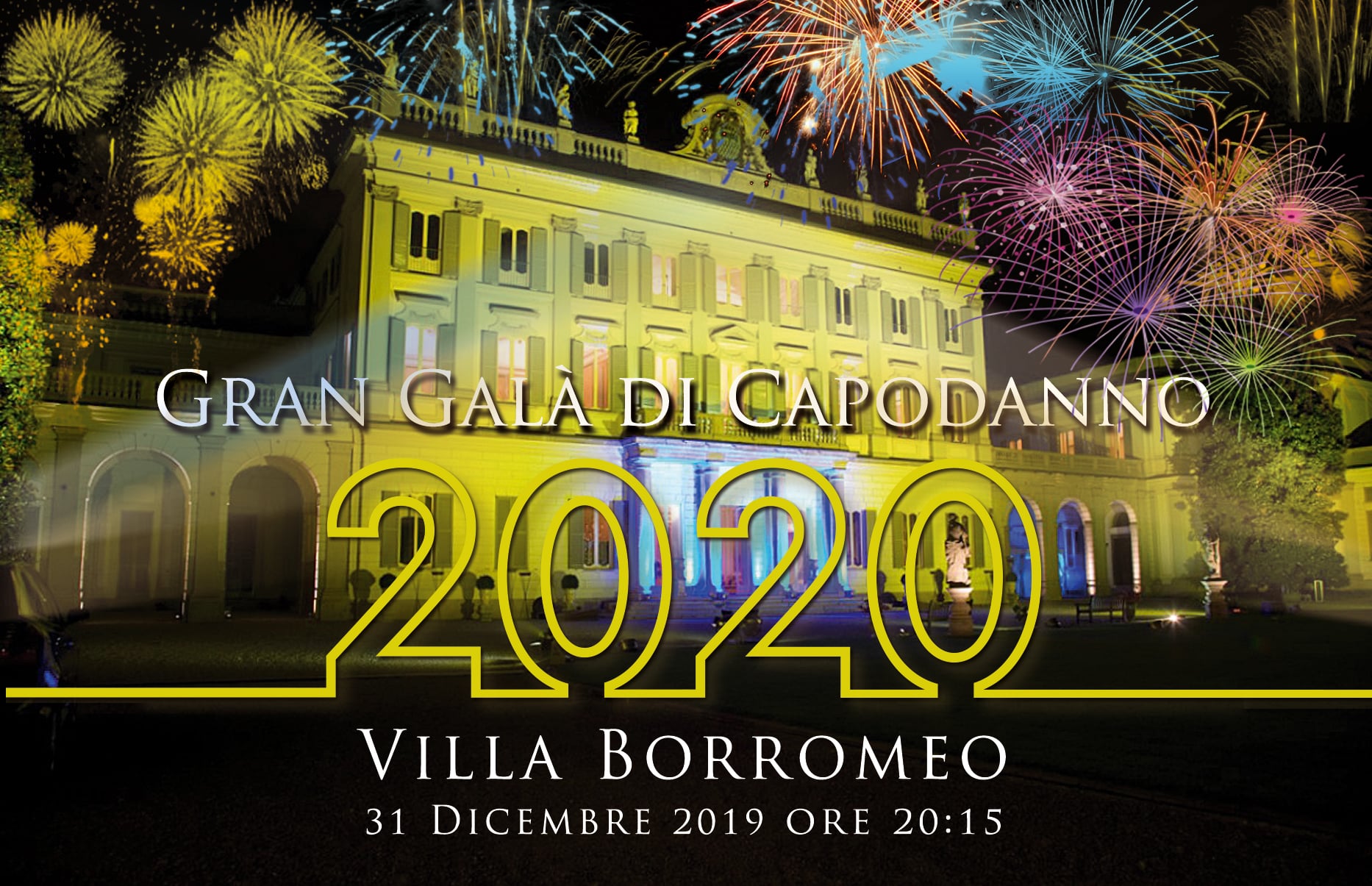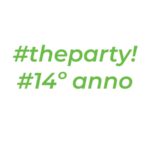 Capodanno Villa Borromeo 2021
Via Vittorio Veneto, 58,

Cassano d'Adda,

Milano,

Italy
CENONI PRENOTATI
SERATE PRENOTATE
#Descrizione
BENVENUTI A VILLA BORROMEO
Situata non lontano dalle rive dell'Adda, la Villa Borromeo è uno splendido esempio dell'architettura neoclassica settecentesca. Restaurata nell'800 dal Piermarini, i suoi interni sono ricchi di affreschi ed il suo giardino contribuisce a enfatizzare l'atmosfera da sogno.
E da sogno sarà il Capodanno che si svolgerà qui.
Il cenone, con menù tipico della zona, verrà ospitato nelle sale del piano terra e primo piano con musica in sottofondo filodiffusa.  Il brindisi di mezzanotte avverrà invece in un'altra sala che si affaccia sul giardino e sempre qui inizieranno i balli con una ricca selezione musicale che va dal revival alla dance music. Dj set BUM BUM e live show.
Il target è elegante e va dai 25 ai 45 anni. Si consiglia di prenotare per non perdere l'opportunità di trascorrere la notte di San Silvestro in uno dei migliori party d'Italia.
">
LOCATION SUGGESTIVA
ORGANIZZAZIONE DELLA SERATA CURATA NEI DETTAGLI
DICHIARATA MONUMENTO NAZIONALE
300 ANNI DI STORIA
HA OSPITATO NAPOLEONE
SERATA ELEGANTE - UNA BOTTIGLIA DI VINO OGNI 2 PERSONE
LOCATION DEL MATRIMONIO DI PAOLO MALDINI
DJ SET A 360°
IMPORTANT COMMUNICATIONS:
1- EARLY BOOKING AND BE USED OF THE ADVANTAGES: with the previous booking formula you will benefit from a lower rate than those who book near the event.
2- TABLES ARE 8 TO 10 PEOPLE: there are no tables for two or four people, so the various groups that book will be joined to other people so as to reach 8 or 10 people trying to respect predetermined logical criteria (examples: couples with couples, singles with singles, etc.).
3- IT IS GOOD TO CLEAR, TO AVOID ANY INCONVENIENCE, that only those who booked before 31/12/2019 will be able to access the villa during the evening will not be able to enter the villa for any reason.
So we kindly ask you (except of course those who have booked) not to come to avoid, as happened in past years to make expensive journeys to be told that it is not possible to enter.
4-ENTRANCE "ONLY EVENING" WITHOUT DINNER, FROM 23.15 HOURS ARE VERY LITTLE, most of these are usually reserved for friends of those who are already at dinner.
5-THOSE WHO ARE TO DINNER, DO NOT HAVE TO PAY THE ENTRANCE EVENING FOR THE AFTERNOON.
***
After the success of the seven previous editions, for New Year 2021 (9th edition) Villa Borromeo opens its doors to citizens and tourists from all over the world.
Of ancient origins, the beautiful white villa is located near the river Adda.
The peculiar eighteenth-century villa still stands out today for its style. Villa Borromeo on New Year's Eve, offers its guests for the dinner the beautiful rooms (with low-backed music) on the first floor in addition to the rooms located on the ground floor.
After the Midnight toast (already included in the price) you will move to a separate salon compared to those used for the Dinner, overlooking the garden of the Villa, where you will dance and dance that we hope will be a good omen for a fantastic New Year.
Musical Filodiffusione (during dinner), Music Performance of the Dj (during the evening) with Revival, Happy Music will accompany the party.
DINNER OF SAN SILVESTRO
The aperitif served at the table
Prosecco Asolo Superiore Brut Docg Montelvini
*****
The small greedy mouthfuls
Mini choux with pasture fondue and porcini mushroom brunoise
Mini crushed with burrata dop and lime scented anchovies
Salmon gravad lax tartare on toasted bread with smoked butter
Coriander pullet croquette and mung bean sprouts
*****
The Appetizer
Slightly smoked duck terrine on a bouquet of winter mixed cheeses and reduction to port
*****
Bis of first courses to choose
Carnaroli risotto "reserve San Massimo" with ragoût of shellfish, lime and dry martini
Maccheroncelli with gold from Milan, speck crumbs and lightly caramelized crispy leeks
*****
The second dish with side dish
Soft calfskin in demi glacé flavored with thyme with melting new potatoes
*****
The dessert
Panettone pie with dark chocolate sauce and pineapple petals
*****
Beverages
Coffee
Carbonated and natural mineral water
Selection of white and red wines from our cellar
Party with 1 drink and 1 flute for the midnight toast 50€

AVAILABLE

Dinner 120€ AVAILABLE
Table with one bottle 100€

AVAILABLE

2 Dinners + Overnight stay

in double room at Park Hotel

270€

SOLD OUT!
Ecco 30 secondi di alcune delle canzoni che ascolterai sicuramente durante la serata
Dinner

The fee includes:

* dinner

Non-refundable rate

120,00

€

Party

Villa Borromeo is waiting for you on 31 December 2018 at 11.15 pm to celebrate the new year in the best possible way! The New Year's Eve 2019 in Villa Borromeo will be accompanied by music and DJ sets. The fee includes: * 2 drinks (1 flute for the toast + 1 drink of your choice)

50,00

€

2 Cenoni a Villa Borromeo + Pernottamento in camera doppia presso AS Hotel Cambiago

VALIDO PER DUE PERSONE

La quota di 310€ include:

NAVETTA ANDATA E RITORNO DA VILLA BORROMEO

A AS HOTEL CAMBIAGO INCLUSA

2 Cene di Gala presso Villa Borromeo *

Pernottamento in camera doppia presso AS Hotel Cambiago *

Colazione a buffet *

Check in dalle ore 14:00 del 31/12/2019

Check out fino alle ore 16:00 del 1/1/2020

ore 02.45: prima navetta da Villa Borromeo a AS Hotel Cambiago

ore 03.30: seconda navetta da Villa Borromeo a AS Hotel Cambiago

310,00

€

2 Cenoni a Villa Borromeo + Pernottamento in camera doppia presso AS Hotel Cambiago

310,00

€

1 BOTTIGLIA DI CHAMPAGNE

La quota di 100€ include:

1 Bottiglia di Champagne da consumare al tavolo del CENONE *

100,00

€

1 BOTTIGLIA DI CHAMPAGNE

100,00

€

Table with 1 bottle

The fee includes: * 1 bottle and fresh fruit

100,00

€

Table with 1 bottle

100,00

€

Gala dinner + double room at the Park Hotel

The fee includes:

* 2 Cenoni

* Overnight stay at the Park Hotel Cassano in a Double Room

270,00

€

Gala dinner + double room at the Park Hotel

270,00

€

Gala Dinner + Overnight in a double room at the Hotel Julia

The fee includes:

* 2 Dinner

* Overnight at Hotel Julia in a double bedroom

270,00

€

Gala Dinner + Overnight in a double room at the Hotel Julia

270,00

€

2 Cenoni + Pernottamento Hotel Gama

VALIDO PER DUE PERSONE

La quota di 280€ include:

2 Cene di Gala a Villa Borromeo *

Pernottamento in camera doppia Economy presso Hotel Gama *

Check in il 31 dicembre 2019 dalle ore 14:00 ed entro e non oltre le 23:30

Check out l'1 gennaio 2020 entro le ore 14:00

-Prezzo NON comprende la colazione.

Servizio bar con caffè a 1€

280,00

€

2 Cenoni + Pernottamento Hotel Gama

280,00

€

Dinner + Overnight stay in a triple bedroom at the Hotel Julia

The fee includes:

* 3 Cenoni

* Overnight at Hotel Julia in triple bedroom

390,00

€

Dinner + Overnight stay in a triple bedroom at the Hotel Julia

390,00

€

2 Cenoni+ Pernottamento in camera doppia Superior presso Hotel Gama

VALIDO PER DUE PERSONE

La quota di 300€ include:

2 Cene di Gala a Villa Borromeo *

Pernottamento in camera doppia Superior presso Hotel Gama *

Check in il 31 dicembre 2019 dalle ore 14:00 ed entro e non oltre le 23:30

Check out l'1 gennaio 2020 entro le ore 14:00

-Prezzo NON comprende la colazione.

Servizio bar con caffè a 1€

300,00

€

2 Cenoni+ Pernottamento in camera doppia Superior presso Hotel Gama

300,00

€

4 Cenoni presso Villa Borromeo + Pernottamento in camera quadrupla presso Hotel Julia

La quota di 520€ include:

* 4 Cenoni presso Villa Borromeo

* Pernottamento in camera quadrupla presso Hotel Julia

TUTTO ESAURITO!

520,00

€

4 Cenoni presso Villa Borromeo + Pernottamento in camera quadrupla presso Hotel Julia

520,00

€