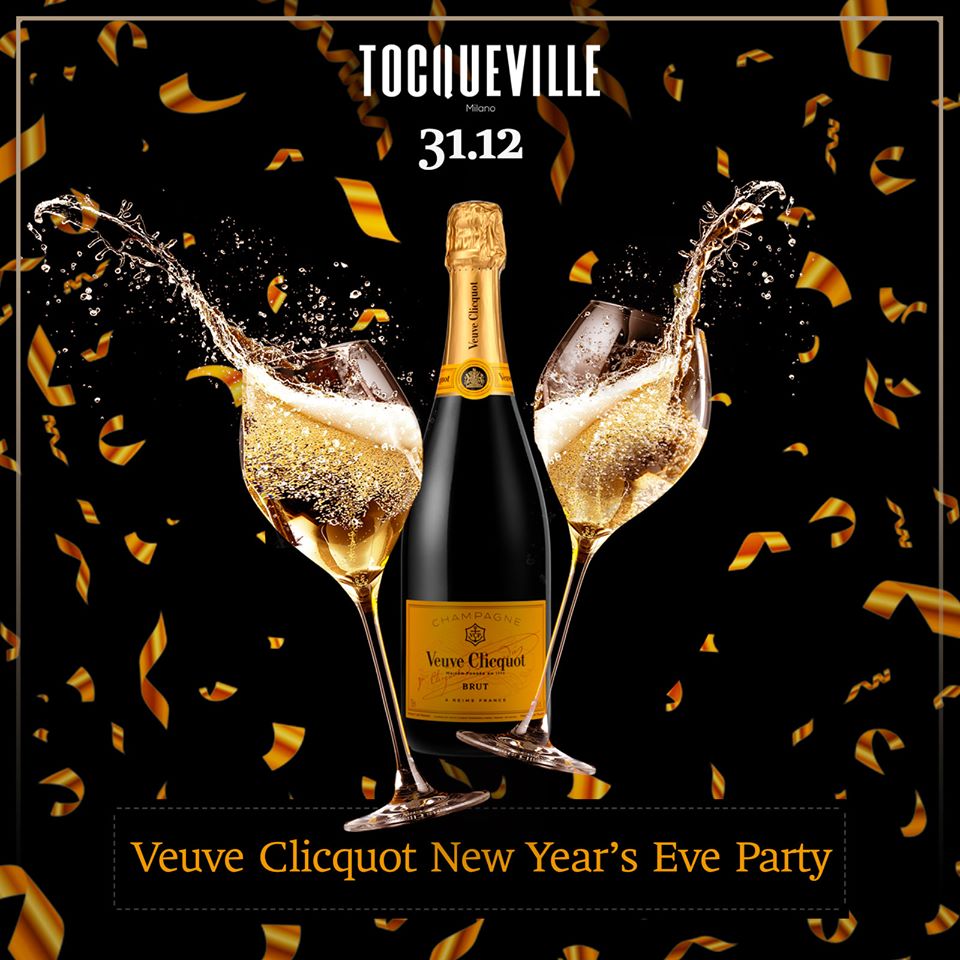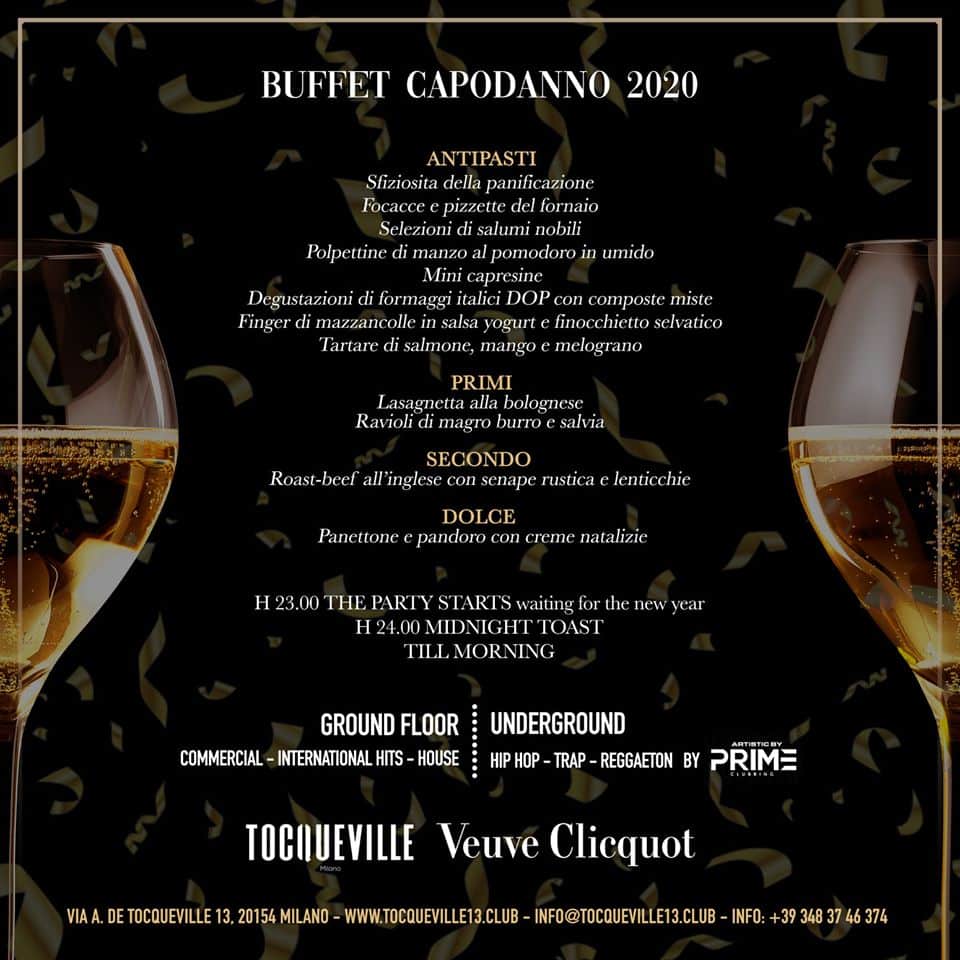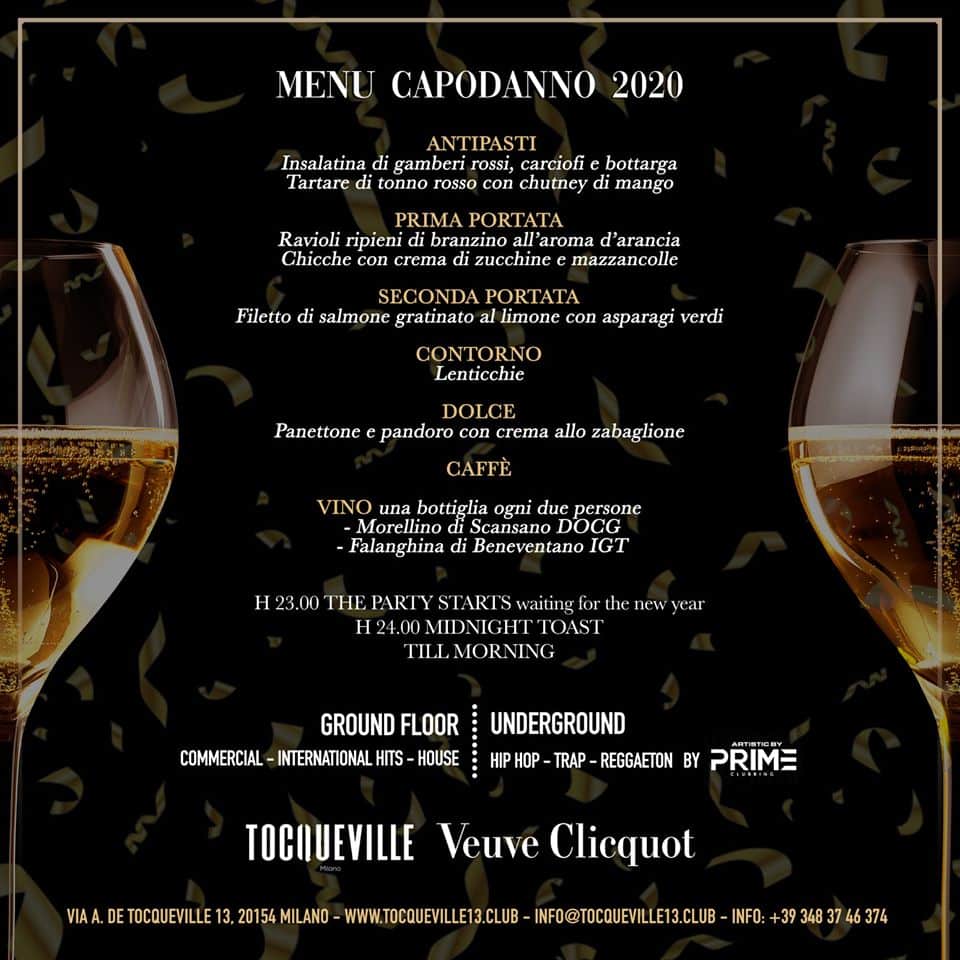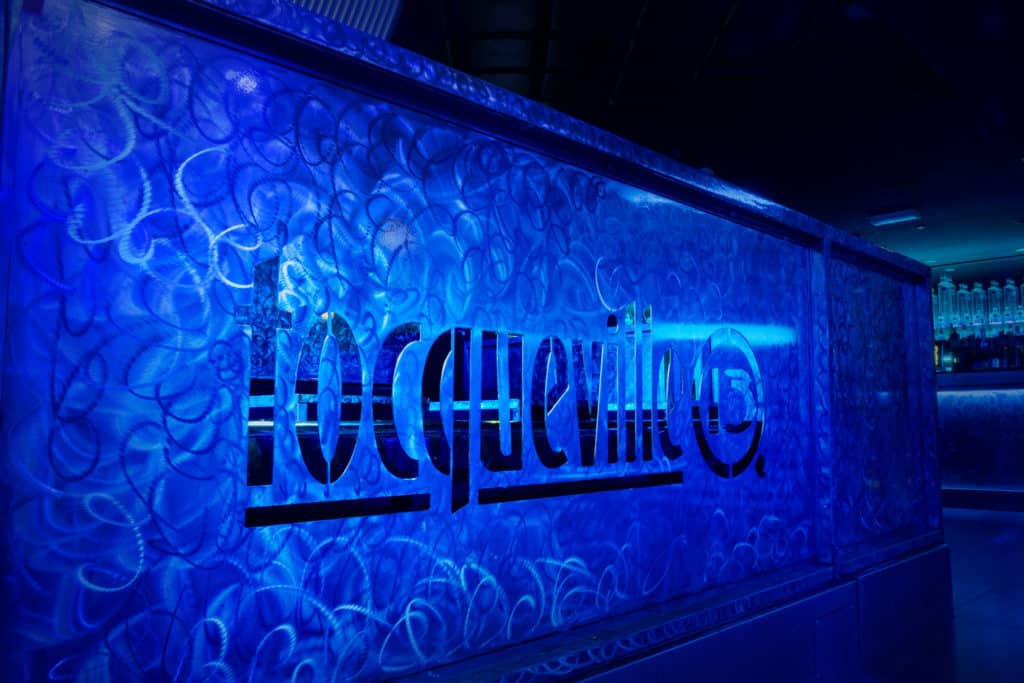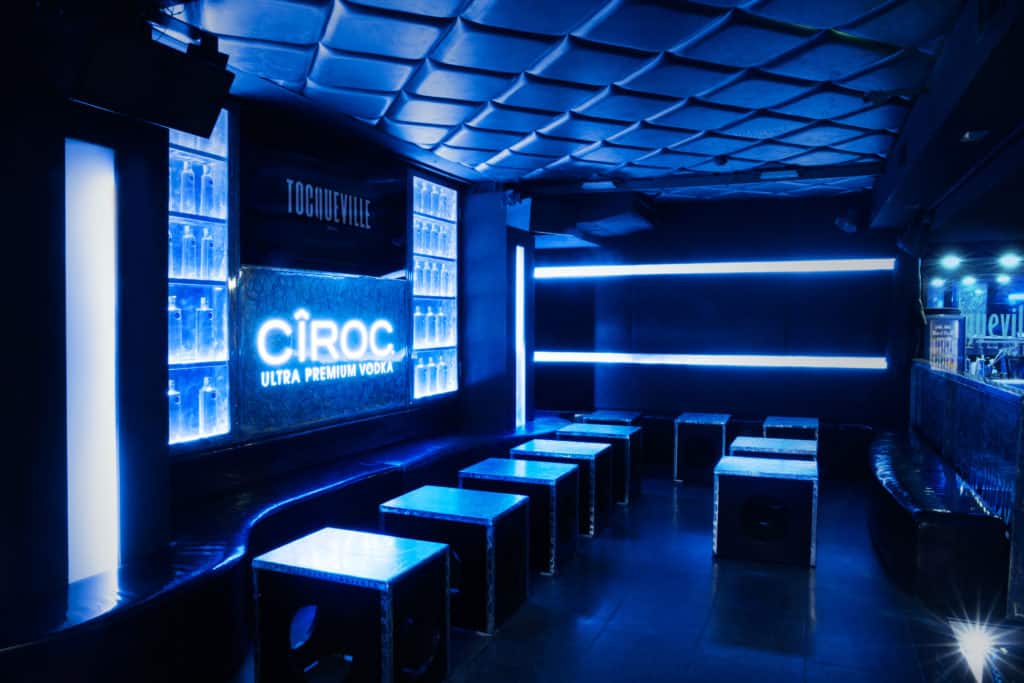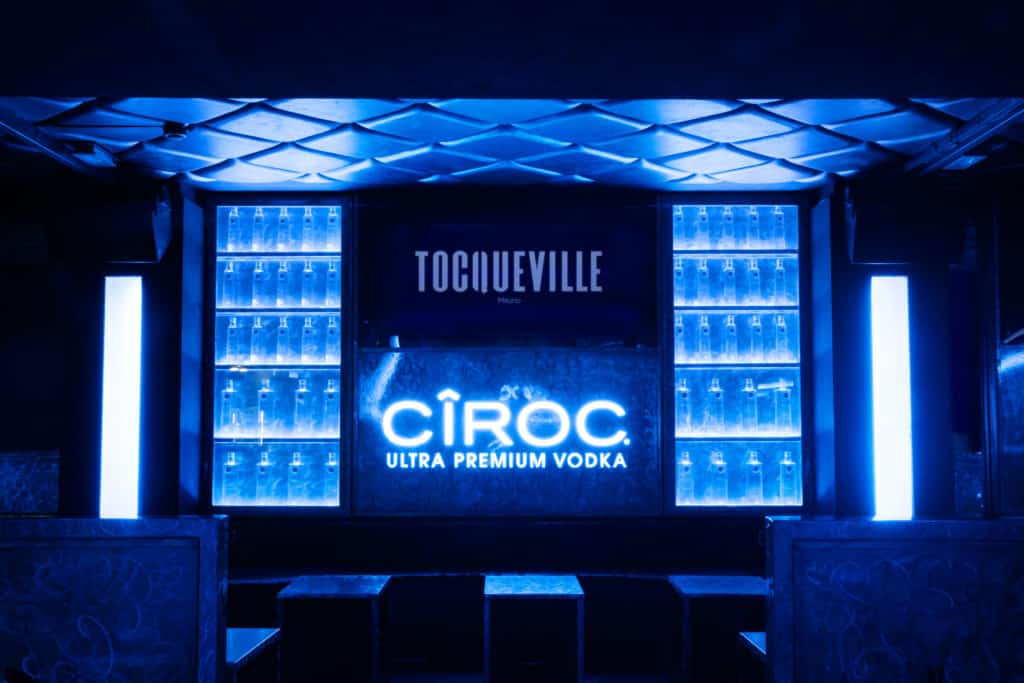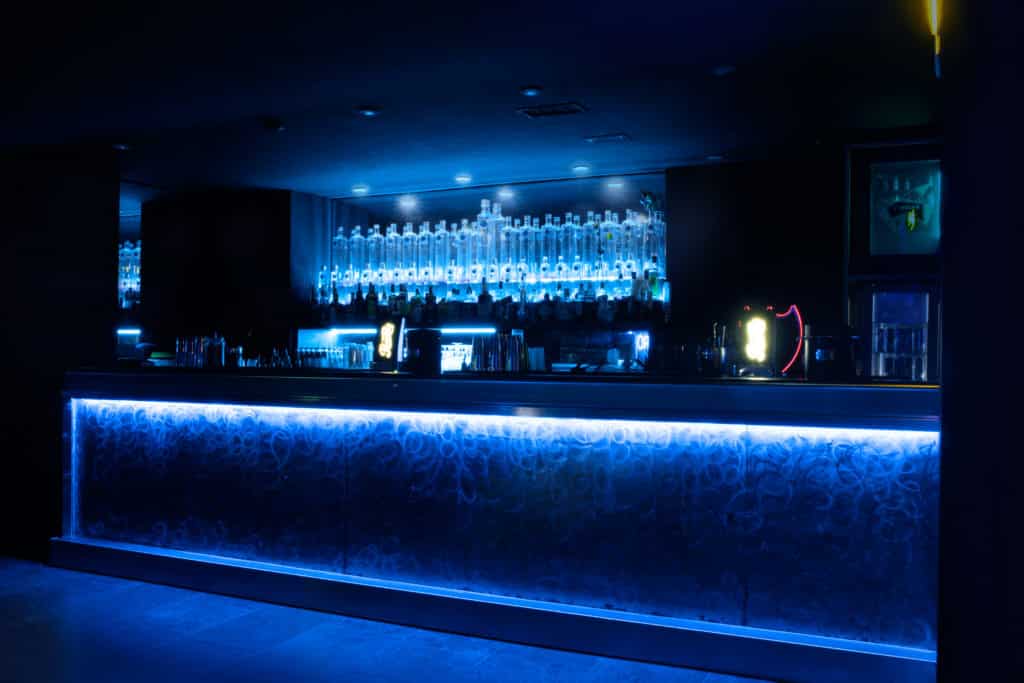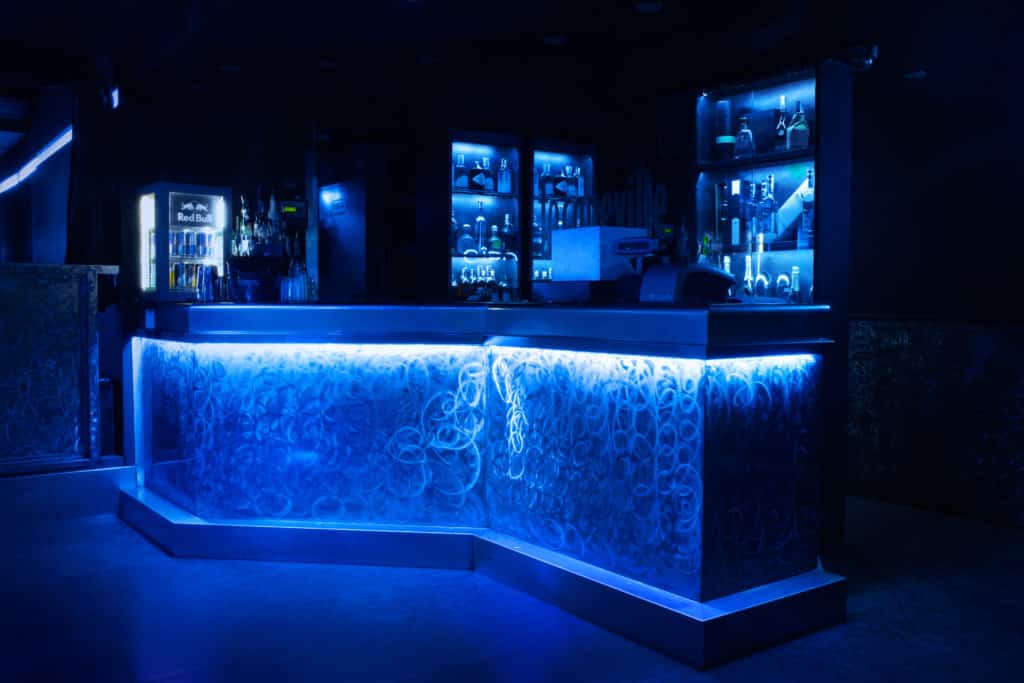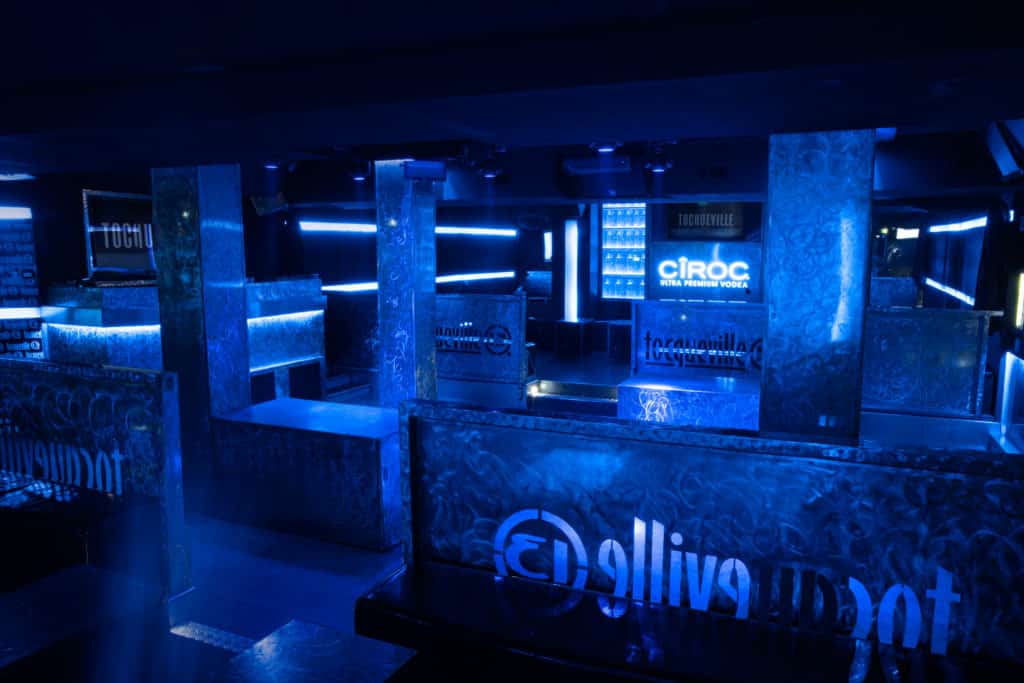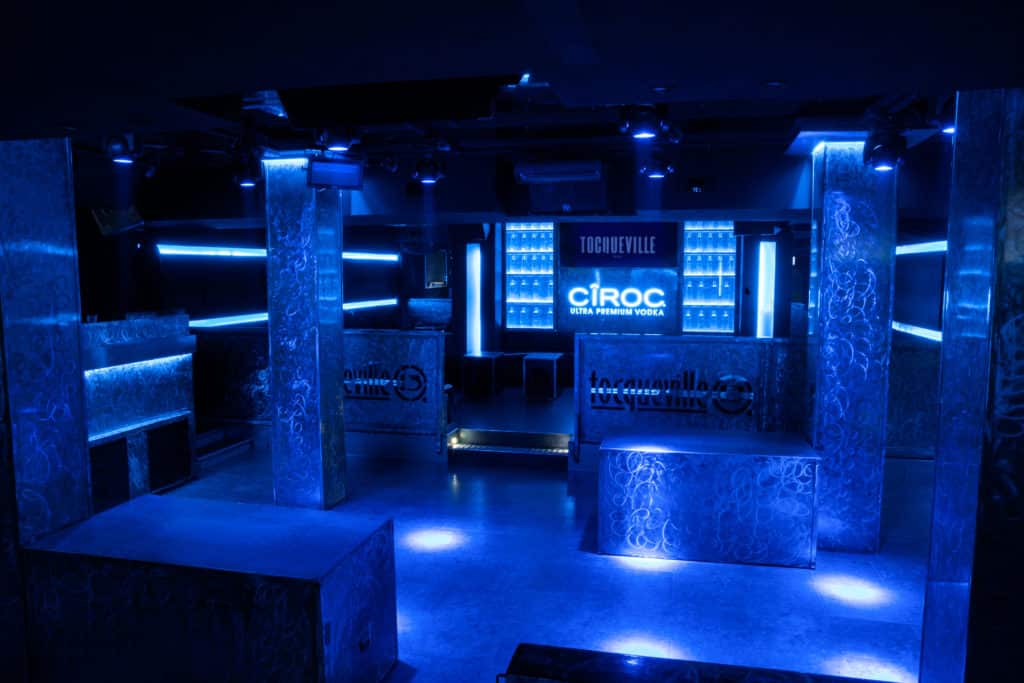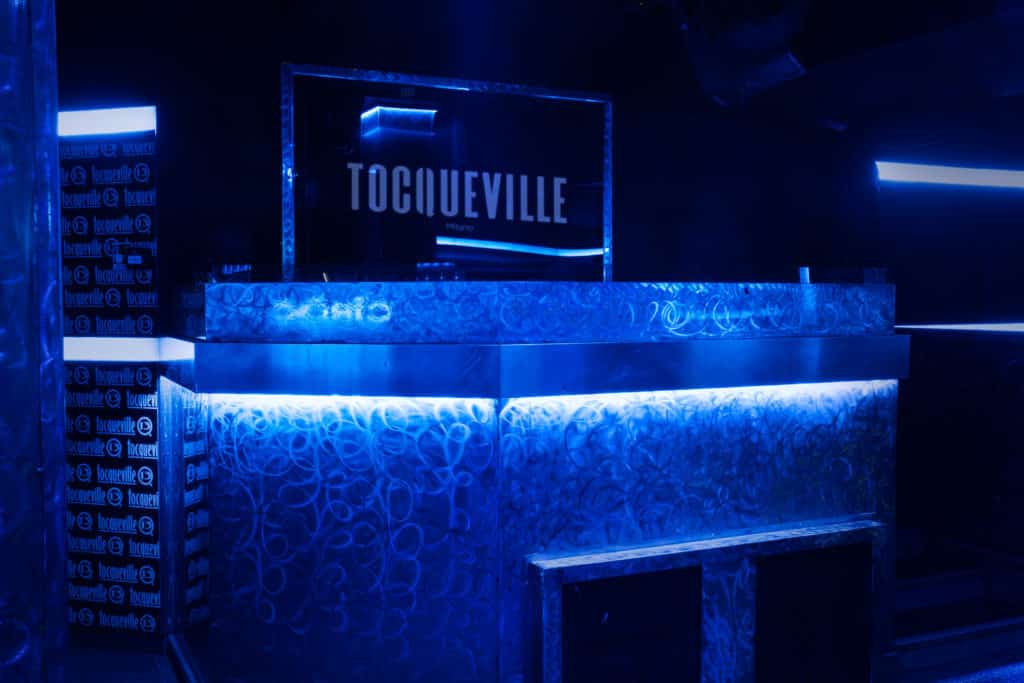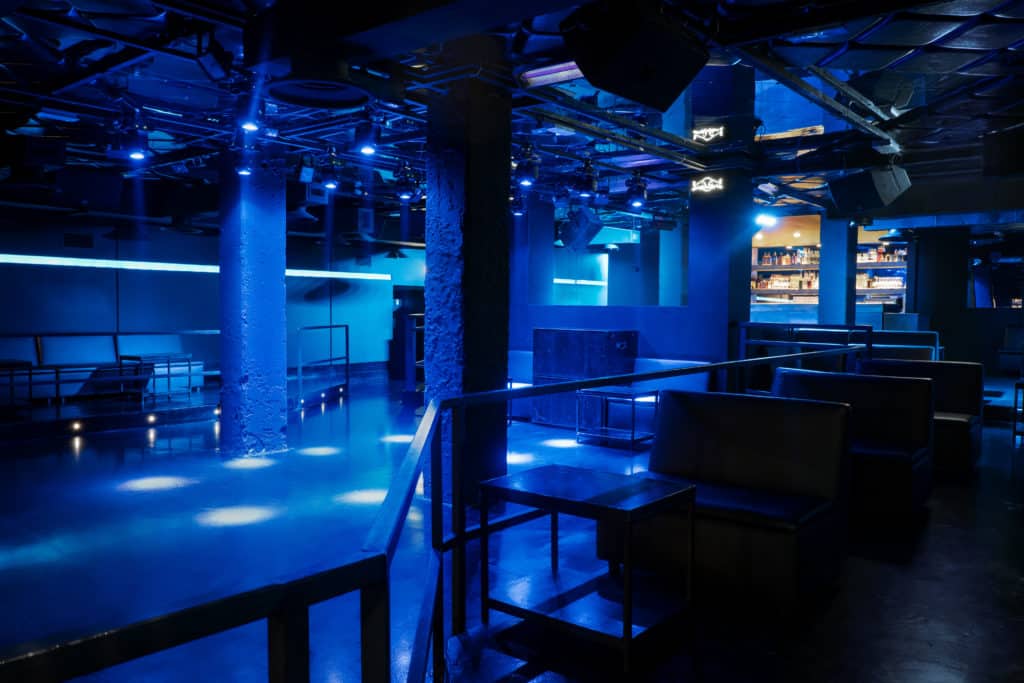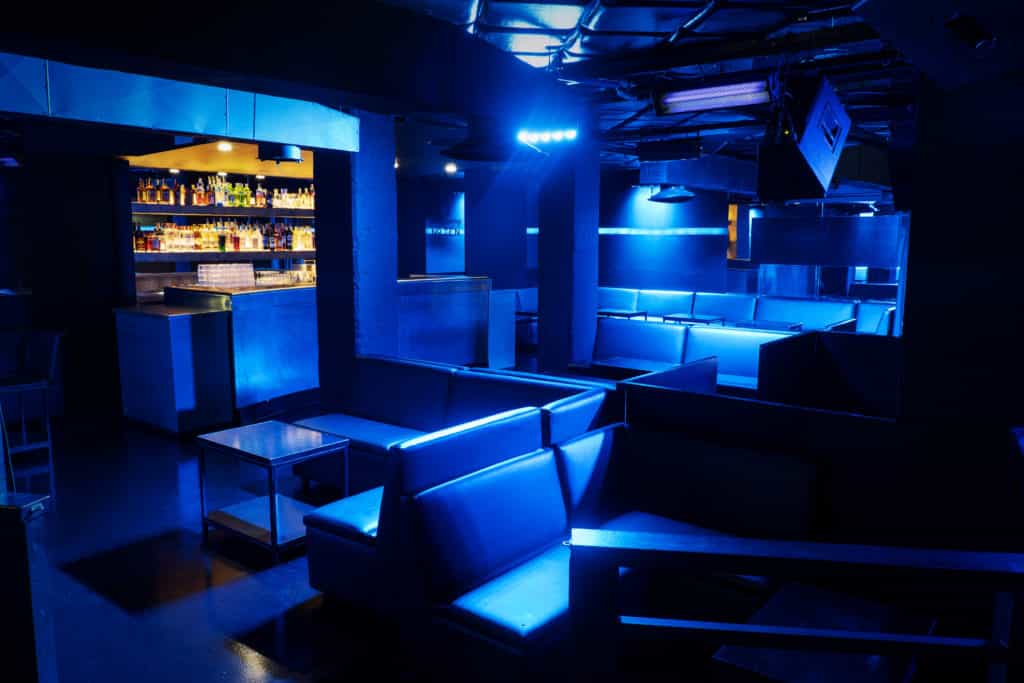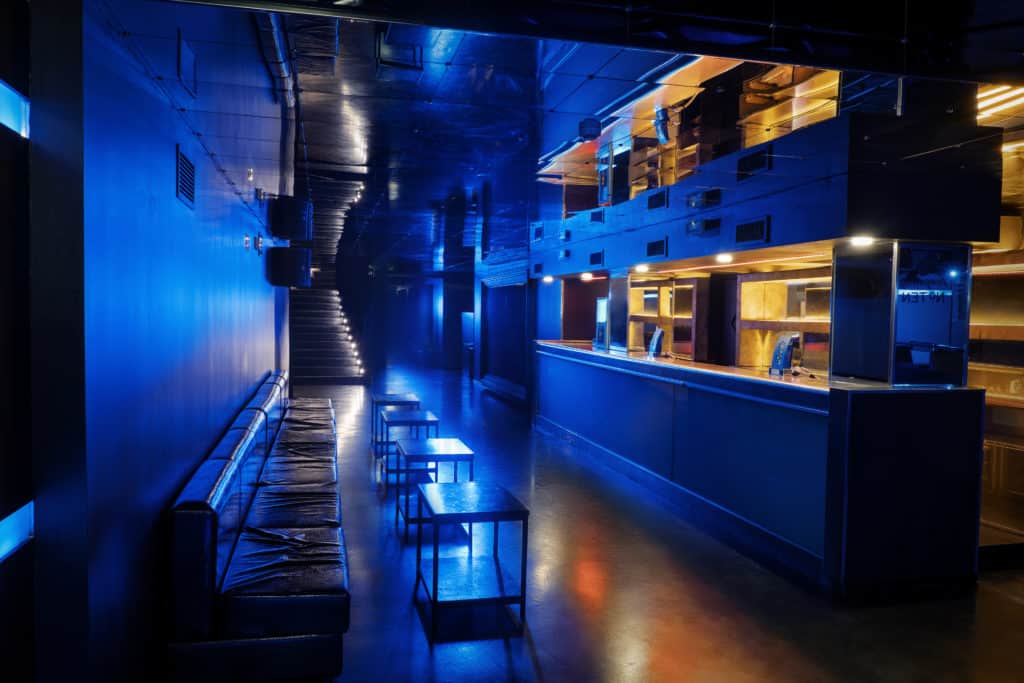 #Descrizione
BENVENUTI AL TOCQUEVILLE

La Discoteca Tocqueville 13 è una delle mete preferite della Nightlife milanese.
Con i suoi oltre 1200 metri quadri sviluppati su due livelli, la discoteca Tocqueville 13 situata in zona Corso Como a Milano è in grado di ospitare grandi eventi di intrattenimento ed eventi privati.
Appena si varca la soglia d'ingresso i clienti vengono accolti dal personale del bar principale; il Club si sviluppa poi sulla la pista da ballo, incorniciata dalle due Zone Privè situate ai lati della pista.
La lunga scala situata all'ingresso porta al piano seminterrato di Tocqueville 13. La sala si apre poi alla grande pista da ballo principale contornata dalla zona Privè. Di fronte alla pista da ballo la consolle con regia luci, alle sue spalle il Bar Privè.

La Discoteca Tocqueville 13 è la location ideale per un Capodanno 2020 pieno di euforia e divertimento!
Tocqueville 13 è una delle mete preferite della Nightlife milanese!
Si trova al centro della Movida Milanese!
La cucina offre piatti di alta qualità!
Tocqueville 13 è il vero Hip Hop & Reggaeton Party a Milano!
New Year 2020 at the Tocqueville13
The Dinner Show is the historic evening of Sunday evening of Tocqueville13 that has been with us for over 10 years, between the end of the weekend and the beginning of the new week.
It is the most known and imitated format in all of Italy, where many guests from the world of sport and entertainment have been seen.
You have dinner and sing on Italian music waiting for the countdown for midnight, and then toast the new year and open to wild dances until dawn with the best musical selections of the moment.
(We recommend to adult public, +25)
N.B. Elegant clothing.
New Year's Eve Party 2020
BUFFET
APPETIZERS
Delicacies from bread oven
Bakery's focaccias and pizzas
Italian cured meats selection
Meatballs with tomatoe sauce
Caprese skewers
D.O.P. Cheeses tasting with fruits jam
Shrimp Bites with yogurt sauce and wild fennel
Salmon tartare with mango and pomegranate
***
PASTA
Classic Lasagna Bolognese
Butter and sage Ravioli
***
MAIN DISH
English Roast-beef with rustic mustard and lentils
***
DESSERT
panettone and pandoro with zabaione cream
*****
Menù
STARTERS
Red Prawns Salad , artichoke and sardinian bottarga .
Red Tuna Tartare with mango chutney
***
Pasta
Seabass Ravioli with orange flavour
Potato Gnocchi with zucchini cream and shrimps
***
MAIN DISH
Backed gratin salmon fillet with lemon flavour and green asparagus
***
SiDE
Lentils
***
DESSERT
panettone e pandoro with zabaione cream
***
COFFEE
***
- Morellino di scansano DOCG
- Falanghina di beneventano IGT
ENTRY:
Gran Buffet €40: includes a drink and a flûte for midnight

AVAILABLE

Dinner Show €120: includes a bottle of wine for 2 people and a flûte for midnight

AVAILABLE

Online Ticket €40: includes a drink and a flûte for those who enter before midnight

AVAILABLE
PACKAGES:
2 Gran Buffet + Overnight stay in a double room on 31/12 at the Holiday Inn Milan Linate Airport with late check out of 1/01 by 4.00 pm (additional nights on 29/12, 30/12 or 1/01, 2/01 at 70 € per night including breakfast) 170€ valid for 2 people

AVAILABLE

2 Dinner Show + Overnight stay in a double room on 31/12 at the Holiday Inn Milan Linate Airport with late check out of 1/01 by 4.00 pm (additional nights on 29/12, 30/12 or 1/01, 2/01 at 70 € per night including breakfast) 330€ valid for 2 people

AVAILABLE

2 Online Ticket + Overnight stay in a double room on 31/12 at the Holiday Inn Milan Linate Airport with late check out of 1/01 by 4.00 pm (additional nights on 29/12, 30/12 or 1/01, 2/01 at 70 € per night including breakfast) 170€ valid for 2 people

AVAILABLE
TABLE:
TABLE PRIVE 100€ per person (300€ bottle) AVAILABLE
TABLE DANCEFLOOR 300€ (5guest 1 bottle)

AVAILABLE
Ecco 30 secondi di alcune delle canzoni che ascolterai sicuramente durante la serata
Dinner

The fee includes:

* dinner

* flute for the midnight toast

entrance from 9.00 pm

120,00

€

Cena Buffet

La quota di 40€ include:

Cena Buffet *

1 drink *

1 flûte per la mezzanotte *

40,00

€

Party

The fee includes:

* 1 drink

* 1 flute for the midnight toast

entrance from 11.00pm

40,00

€

Cena Servita 2 persone Tocqueville + Pernottamento in camera doppia al Crowne Plaza Milano Linate

VALIDO PER DUE PERSONE (170€ a persona)

CENA SERVITA al Tocqueville + 1 NOTTE 340€ (31/12/2019 – 1/1/2020)

SU RICHIESTA: 2 NOTTI 410€ (205€ a persona)

3 NOTTI 480€ (240€ a persona)

La quota di 340€ include:

Cena Servita per due persone al Toqueville con 1 bottiglia di vino ogni due persone + 1 flûte per la mezzanotte ciascuno *

Pernottamento in camera doppia al Crowne Plaza Milano Linate *

American Breakfast con croissant, selezione di brioche, selezione di torte secche, selezione di pani, pancake, etc… *

La colazione sarà servita fino alle ore 12:00

City tax *

Check-in il giorno 31/12/2019 dalle ore 15:00

Late check-out il giorno 1/1/2020 alle ore 16:00

340,00

€

Cena Servita 2 persone Tocqueville + Pernottamento in camera doppia al Crowne Plaza Milano Linate

340,00

€

Cena Buffet 2 persone Tocqueville + Pernottamento in camera doppia al Crowne Plaza Milano Linate

VALIDO PER DUE PERSONE (90€ a persona)

CENA BUFFET al Tocqueville + 1 NOTTE 180€ (31/12/2019 – 1/1/2020)

SU RICHIESTA: 2 NOTTI 250€ (125€ a persona)

3 NOTTI 320€ (160€ a persona)

La quota di 180€ include:

Cena Buffet per due persone al Toqueville con 1 drink + 1 flûte per la mezzanotte ciascuno *

Pernottamento in camera doppia al Crowne Plaza Milano Linate *

American Breakfast con croissant, selezione di brioche, selezione di torte secche, selezione di pani, pancake, etc… *

La colazione sarà servita fino alle ore 12:00

City tax *

Check-in il giorno 31/12/2019 dalle ore 15:00

Late check-out il giorno 1/1/2020 alle ore 16:00

180,00

€

Cena Buffet 2 persone Tocqueville + Pernottamento in camera doppia al Crowne Plaza Milano Linate

180,00

€

Solo Serata 2 persone Tocqueville + Pernottamento in camera doppia al Crowne Plaza Milano Linate

VALIDO PER DUE PERSONE (90€ a persona)

SOLO SERATA al Tocqueville + 1 NOTTE 180€ (31/12/2019 – 1/1/2020)

SU RICHIESTA: 2 NOTTI 250€ (125€ a persona)

3 NOTTI 320€ (160€ a persona)

La quota di 180€ include:

Solo Serata per due persone al Toqueville con 1 drink + 1 flûte per chi entra prima della mezzanotte, ciascuno *

Pernottamento in camera doppia al Crowne Plaza Milano Linate *

American Breakfast con croissant, selezione di brioche, selezione di torte secche, selezione di pani, pancake, etc… *

La colazione sarà servita fino alle ore 12:00

City tax *

Check-in il giorno 31/12/2019 dalle ore 15:00

Late check-out il giorno 1/1/2020 alle ore 16:00

180,00

€

Solo Serata 2 persone Tocqueville + Pernottamento in camera doppia al Crowne Plaza Milano Linate

180,00

€

Private table

The € 350 fee includes:

* Private table for 5 people

* 1 bottle of Champagne or super alcohol

100,00

€

TAVOLO PISTA

La quota di 300€ include:

TAVOLO PISTA per 5 persone *

1 bottiglia *

300,00

€