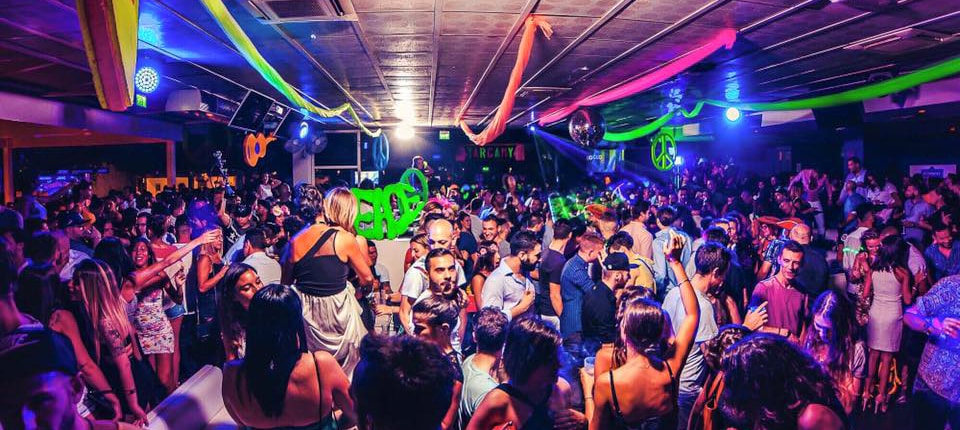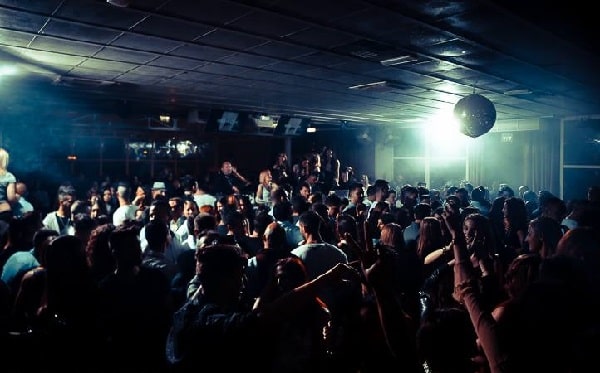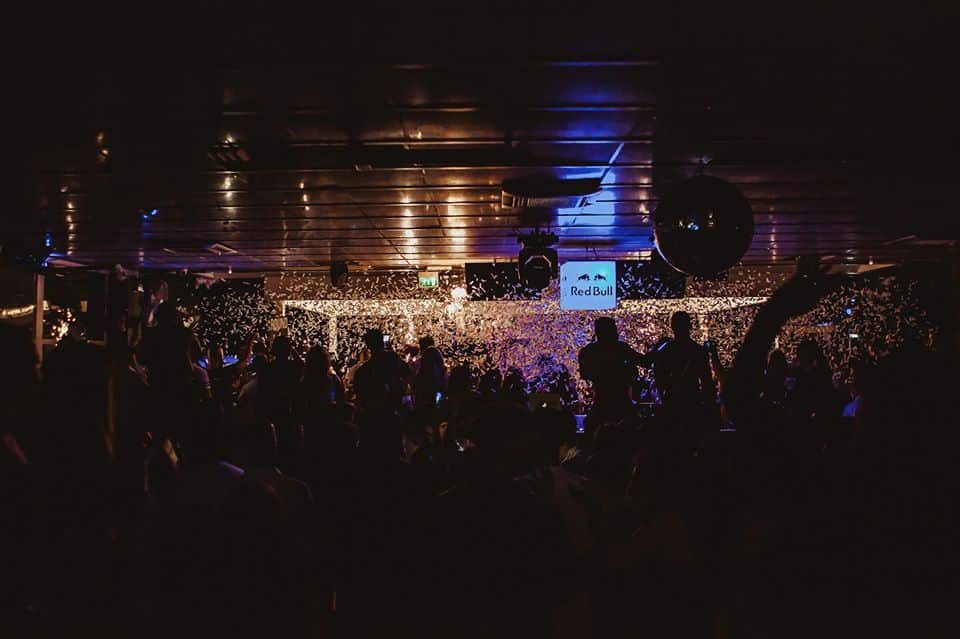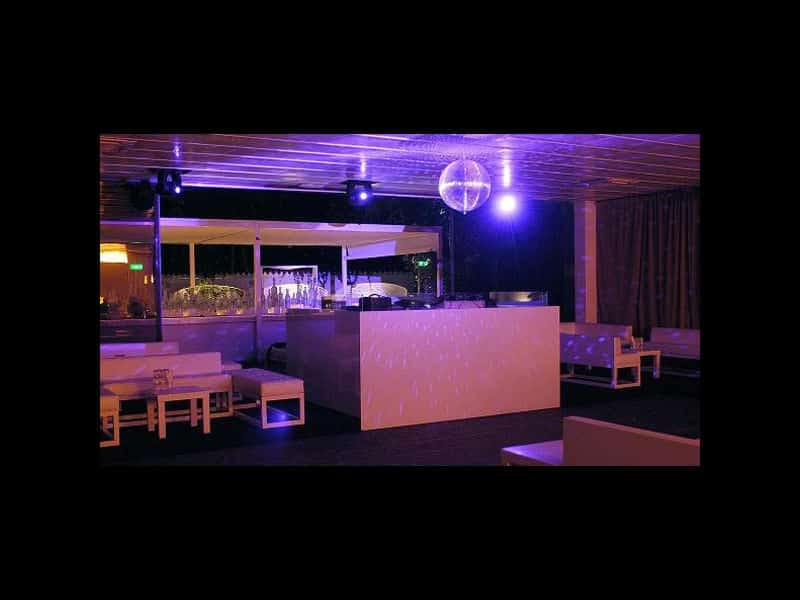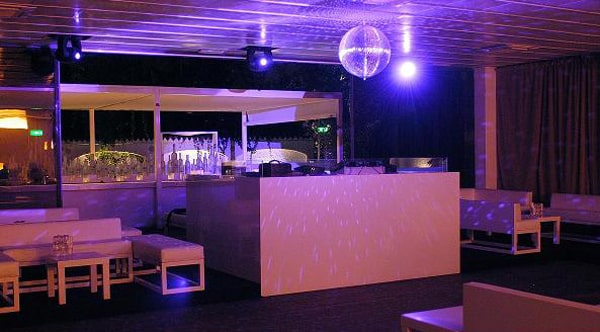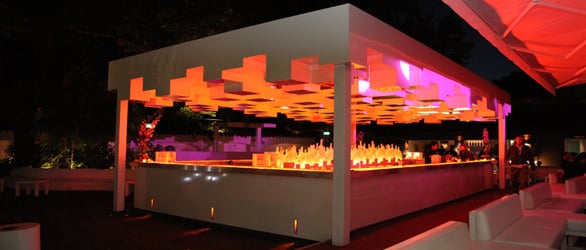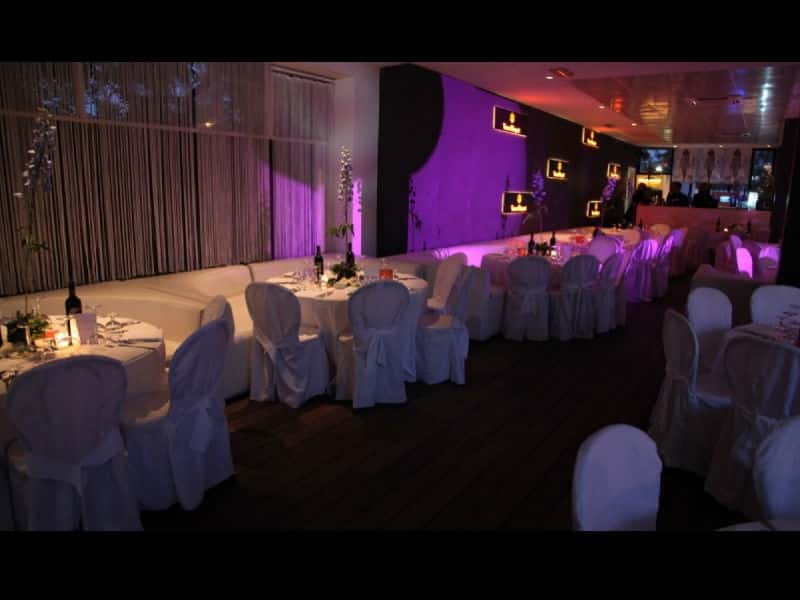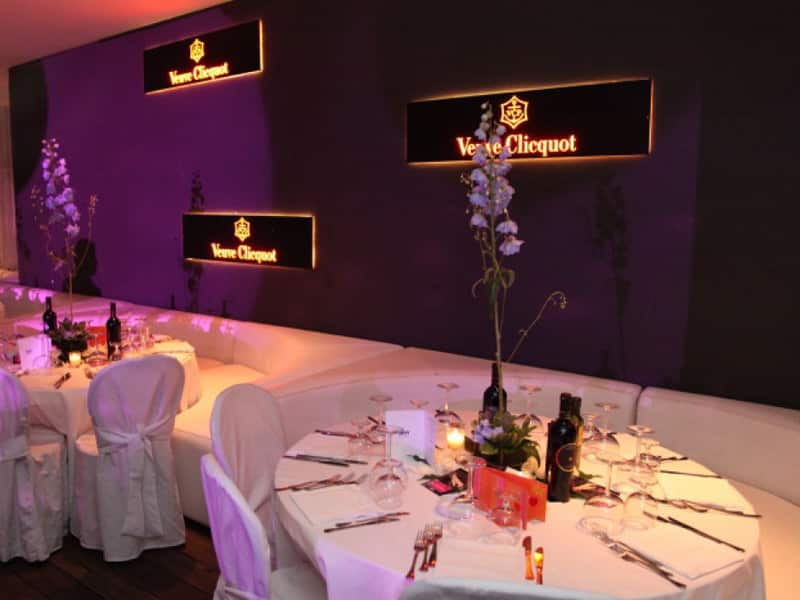 #Descrizione
BENVENUTI AL
THE BEACH
The Beach è uno dei punti di riferimento della movida notturna milanese.
Ambientato all'interno di uno spettacolare giardino, propone i party più esclusivi e gli eventi più trendy.
Una location sfavillante e di tendenza fa da cornice al divertimento più assoluto, in un clima di mondanità e festa, tra look alla moda, glamour, luccicanti ed eccentrici, accompagnati dalla musica dei migliori deejay, vocalist, animazione e special guests di fama mondiale.
Dotato di 2 sale distinte e 3 zone ristorante, il The Beach vive più momenti con stile, partendo dal tardo pomeriggio con l'aperitivo, proseguendo con l'elegante cena e arrivando fino a notte fonda.
Il The Beach è una location top per un Capodanno 2020 stellare.
Punto di riferimento della movida notturna milanese!
DJ set di altissimo livello!
Cucina di qualità: grande cura nella preparazione dei piatti!
Immerso nel verde!
F *** ING NEW YEAR 2020
THE BEACH MILANO
If you are looking for an evening that combines good food and beautiful music, here is the one for you: with two dance floors, four bar points and three total white restaurant areas The Beach Club is a successful venue on the Milanese nightlife scene.
Thanks to its impressive windows, then, even during the winter you can enjoy the view of the English garden and experience the illusion of summer.
After the toast to celebrate the arrival of the new year, Hip Hop, R&B, Reggaetone Commerciale will make you unleash on the track.
ENTRY includes 1 drink for the evening 40€

SOLD OUT

BUFFET includes Buffet + 1 drink + Flûte Champagne 55€

SOLD OUT

NEW YEAR'S DINNER includes welcome prosecco flute, 1 bottle of wine for every 4 people and 1 bottle of Champagne for midnight every 7 people 110€

SOLD OUT
TABLES:
BLACKROOM TABLES & TRACK: ENTRY SALES + 200€ per bottle (1 bottle every 7 people)

SOLD OUT

TABLES IN THE PRIVE': ENTRY SALE + 300€ per bottle (1 bottle every 7 people)

SOLD OUT

PRIVE 'VIP TABLES: ENTRY SALE + 600€ (2 minimum base bottles)

SOLD OUT
Ecco 30 secondi di alcune delle canzoni che ascolterai sicuramente durante la serata
Buffet Dinner Entrance

The fee includes:

* Buffet dinner

*water

* 1 BOTTLE of wine for every three people

* 1 BOTTLE of sparkling wine for the midnight toast

55,00

€

Buffet Dinner Entrance

55,00

€

Buffet entrance seated

The fee includes:

* Buffet sitting

* 1 drink + 1 flute for the midnight toast

35,00

€

Buffet entrance seated

35,00

€

Entrance Countdown

The fee includes:

* 1 drink + 1 flute for the midnight toast

Entrance from 23.30

30,00

€

Entrance Countdown

30,00

€

SUPER PRIVE' TABLE BOTTLE

The fee of € 350 + PRE-SALES Party includes:

* 1 BOTTLE every seven people

* Party

55,00

€

SUPER PRIVE' TABLE BOTTLE

55,00

€

Table

The fee includes:

* 1 bottle of Distillato or Champagne

* it is necessary to have the presale for the evening

200,00

€

Entrance Dinner CRAZY DINNER

The fee includes:

* Dinner served

* water

* wine

* BOTTLE of Champagne at midnight

Entrance from 8.30pm

110,00

€

Entrance Dinner CRAZY DINNER

110,00

€

TABLE BOTTLE

The fee of 250 € + PRE-SALES Buffet seated or PRE-SALES Party includes:

* 1 BOTTLE every seven people

* Buffet sitting or Party

55,00

€

BOTTLE by Dinner

The fee of € 160 + CENONE PRE-SALES includes:

* 1 BOTTLE by Dinner

40,00

€

Disco Entry

The € 20 fee includes:

* Party

* 1 drink

Entrance from 24.00

20,00

€

CENONE DI CAPODANNO H20:30 2 persone The Beach + Pernottamento in camera doppia al Crowne Plaza Milano Linate

VALIDO PER DUE PERSONE (160€ a persona)

CENONE DI CAPODANNO al The Beach + 1 NOTTE 320€ (31/12/2019 – 1/1/2020)

SU RICHIESTA: 2 NOTTI 390€ (195€ a persona)

3 NOTTI 460€ (230€ a persona)

La quota di 320€ include:

Cenone di Capodanno (dalle ore 20:30) per due persone al The Beach con Cenone servito, Vino e acqua, BOTTIGLIA di Champagne a mezzanotte *

Pernottamento in camera doppia al Crowne Plaza Milano Linate *

American Breakfast con croissant, selezione di brioche, selezione di torte secche, selezione di pani, pancake, etc… *

La colazione sarà servita fino alle ore 12:00

City tax *

Check-in il giorno 31/12/2019 dalle ore 15:00

Late check-out il giorno 1/1/2020 alle ore 16:00

SOLD OUT!

320,00

€

CENONE DI CAPODANNO H20:30 2 persone The Beach + Pernottamento in camera doppia al Crowne Plaza Milano Linate

320,00

€