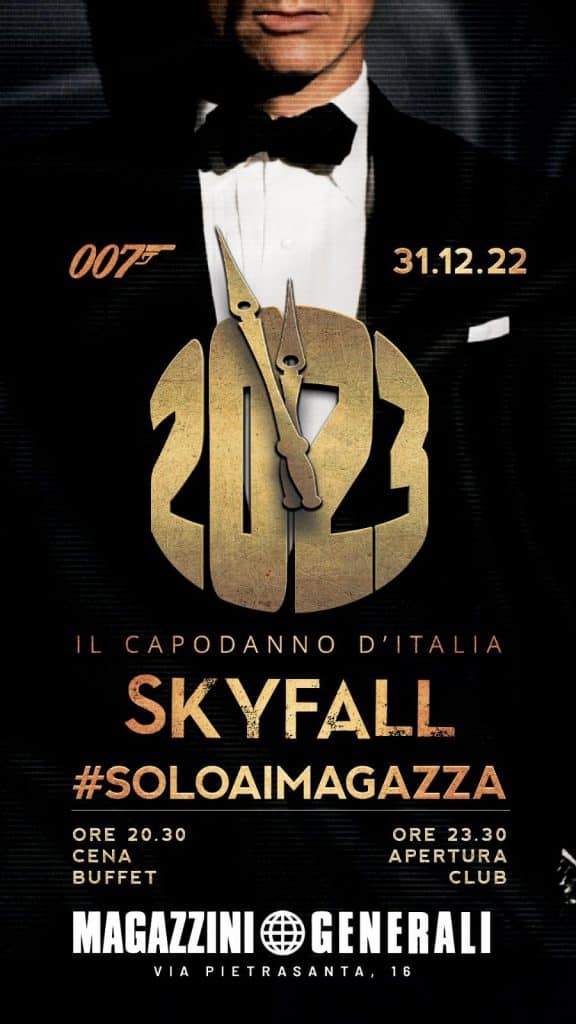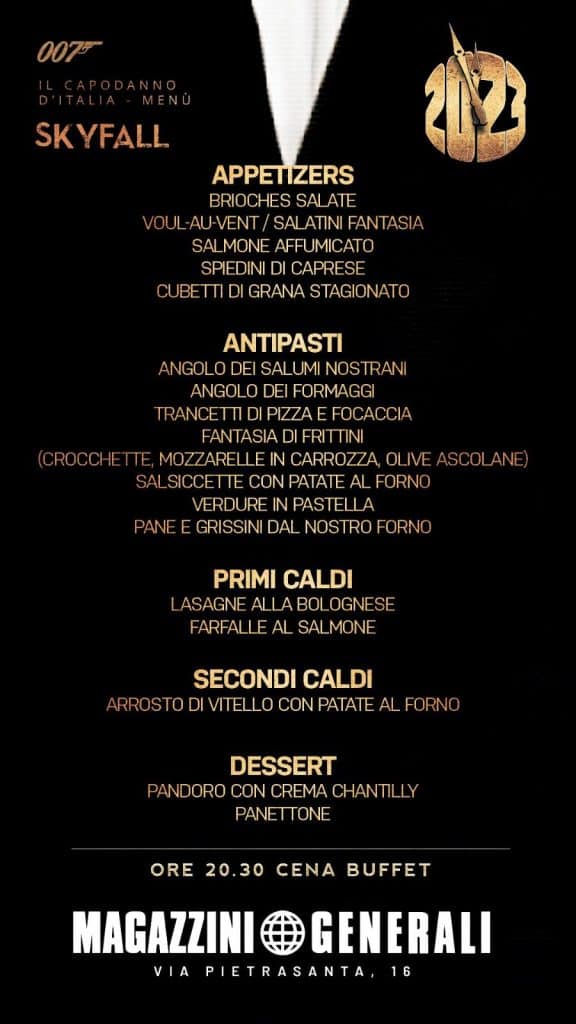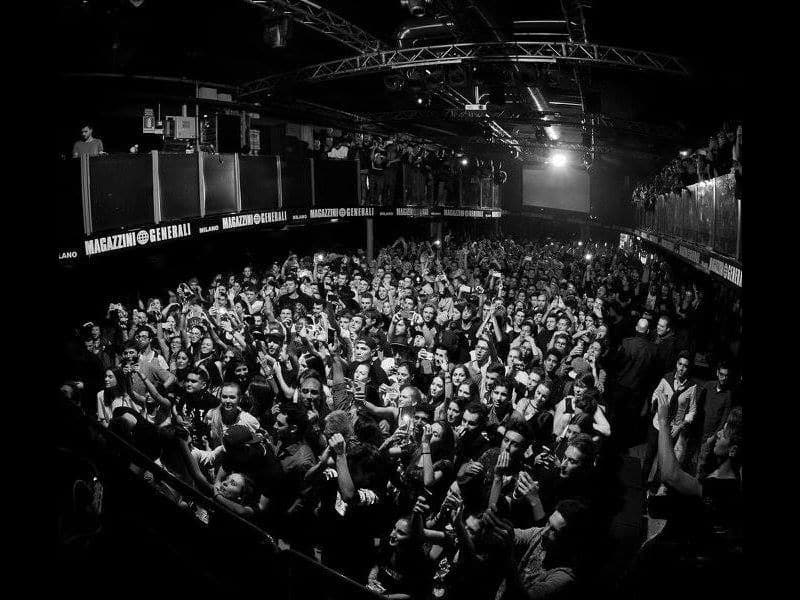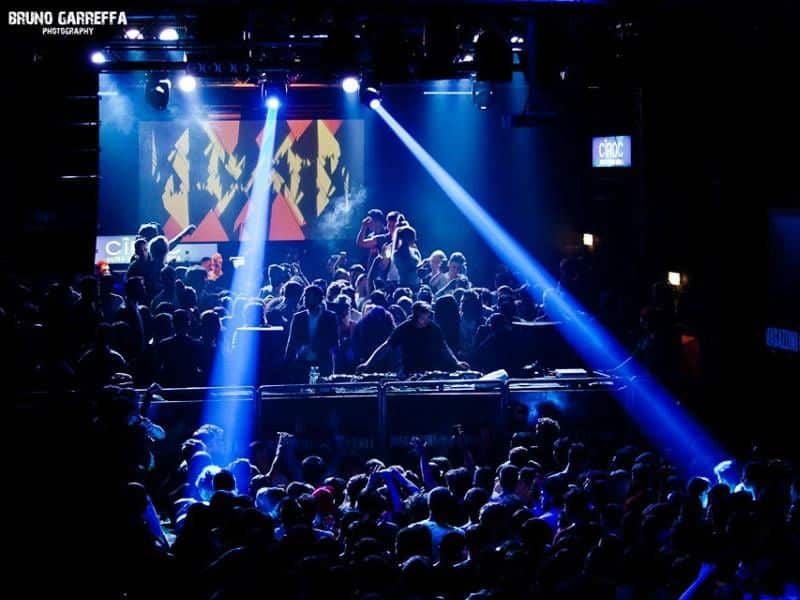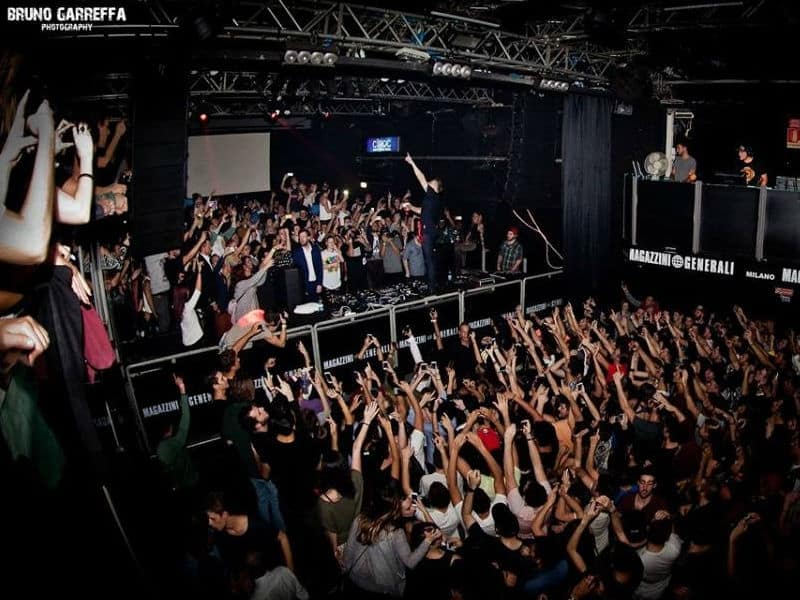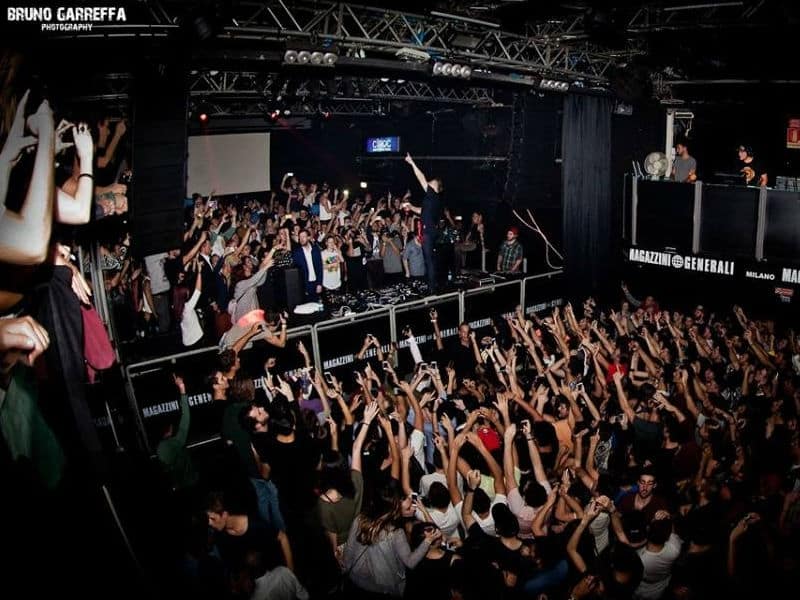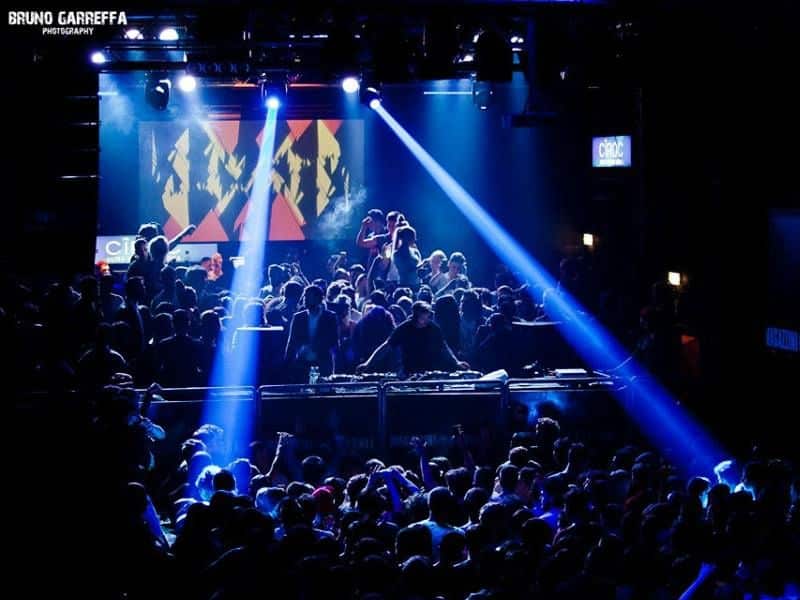 #Descrizione
BENVENUTI AI
MAGAZZINI GENERALI
Euforia e divertimento sono protagonisti nelle notti trascorse ai Magazzini Generali, punto di riferimento per Milano.
Magazzini Generali, nasce a Milano nell'autunno del 1995, nel luogo in cui una volta si trovavano alcuni magazzini dei primi del '00. Le file di capannoni, un tempo adibiti ad attività artigianali e a deposito merci per la vicina ferrovia, sono stati recuperati e ospitano attualmente nuove attività produttive, il cui prodotto finale è un nuovo approccio culturale alla filosofia del tempo libero.
Dal 2001 al 2005, i Magazzini Generali sono stati la location dove si tenevano i concerti in diretta di Radio Due RAI. Molti sono gli artisti che si sono esibiti dal vivo in questo periodo. Poi nel 2005 arriva un premio: l' MTV Clubbing, Best Club.
Oggi Magazzini Generali conosce una nuova era e offre non solo concerti ed eventi musicali, ma anche one night di musica elettronica con artisti internazionali.
Le club night dei Magazzini Generali rappresentano la "passione" e la volontà di sperimentare nuovi sound & format collocandoli in un contesto internazionale. I migliori Dj hanno suonato tra le mura della nostra location: The Chemical Brothers, David Guetta, Diplo, Marco Carola, Jeff Mills sono solo alcuni.
Lo show dei nuovi Laser e del nuovo set luci, uniti ad un sound system da 45.000 watt, garantisce la giusta pressione sul dancefloor.
Festeggia il Capodanno 2023 con musica e divertimento ai Magazzini Generali!
Discoteca piu grande di Milano!
SPECIAL LIVE SHOW TUTTA LA NOTTE!
Musica Commerciale e Hip Hop
E' il CAPODANNO DI MILANO!
Comodo da raggiungere
Buffet e discoteca fino al mattino!
Prezzo piu conveniente!
Tavoli e prive piu grandi di Milano!
New Year 2023
MAGAZZINI GENERALI presents:
007 Skyfall
The New Year of Italy
The New Year of Italy do it only at Magazzini Generali!
This year we inspire to 007/Skyfall with entertainment and a show to make you miss your breath.
Also this year the general warehouses greet the new year with a great event, a special New Year between music and fun.
We will start at 20.30 with our Royal Buffet and continue all night with commercial music - Hip Hop - Reggaeton and the best hits of the moment.
Special Live Show all night
The room will be set up with themed and the film on maxi screen will be broadcast.
An incredible night awaits you at Magazzini Generali, Saturday 31 December 2022 from 20:30 to 05:00 in the morning!
For pre -pressed information and reservations contact us now:
+39 333 856 5947 (Mobile & WhatsApp)
New Year 2023 - Magazzini Generali.
We are waiting for you to spend an unforgettable night!
BUFFET DINNER
APPETIZER 
SALTED BRIOCHES
VOUL-AU-VENT / SALTINI FANTASIA
SMOKED SALMON
Caprese skewers
Seasoned grain cubes
***
APPETIZERS
Corner of local cured meats
Cheese corner
Tracetti of pizza and focaccia
Fantasy of Frittini
(Croquettes, mozzarella in carriage, olives ascolane)
Sausages with baked potatoes
Vegetables in batter
Bread and breadsticks from our oven
***
FIRTS  DISHES
LASAGNA BOLOGNESE
PASTA WITH SALMON
***
SECOND DISH
Roast veal with baked potatoes
***
DESSERT
Pandoro with chantilly cream
PANETTONE
________
From 20.30
BUFFET DINNER with 1 drink and 1 flute only in presale. From 20:30 to 23:00. 60€   

LAST AVAILABLE PLACES

ENTRANCE with 1 drink and 1 flute only in presale. From 11.30pm onwards. 50€   

LAST AVAILABLE PLACES
LATEST TABLES:
€300 with 1 bottle - for 3 people (€100 each)   

SOLD OUT

€600 with 2 bottles - for 6 people (€100 each)   

SOLD OUT

€900 with 3 bottles - for 9 people (€100 each)   

SOLD OUT
Ecco 30 secondi di alcune delle canzoni che ascolterai sicuramente durante la serata
BUFFET DINNER (entrance from H 20.30)

The €50 fee includes:

Buffet dinner + 1 drink + 1 flute.

From 8:30 P.M. to 11:00 P.M.

LAST AVAILABLE PLACES

60,00

€

BUFFET DINNER (entrance from H 20.30)

60,00

€

ENTRANCE (from 11.30pm onwards)

The €40 fee includes:

Entrance + 1 Drink + 1 Flûte 🥂

From 11.30 P.M. onwards.

LAST AVAILABLE PLACES

50,00

€

ENTRANCE (from 11.30pm onwards)

50,00

€

TABLE with 1 Bottle

The fee of €300 includes:

Table with 1 Bottle

For 3 people (100€ each)

SOLD OUT

300,00

€

TABLE with 1 Bottle

300,00

€

TABLE with 2 Bottles

The fee of €600 includes:

Table with 2 Bottles

For 6 people (€100 each)

SOLD OUT

600,00

€

TABLE with 2 Bottles

600,00

€

TABLE with 3 Bottles

The fee of €900 includes:

Table with 3 Bottles

For 9 people (€100 each)

SOLD OUT

900,00

€

TABLE with 3 Bottles

900,00

€