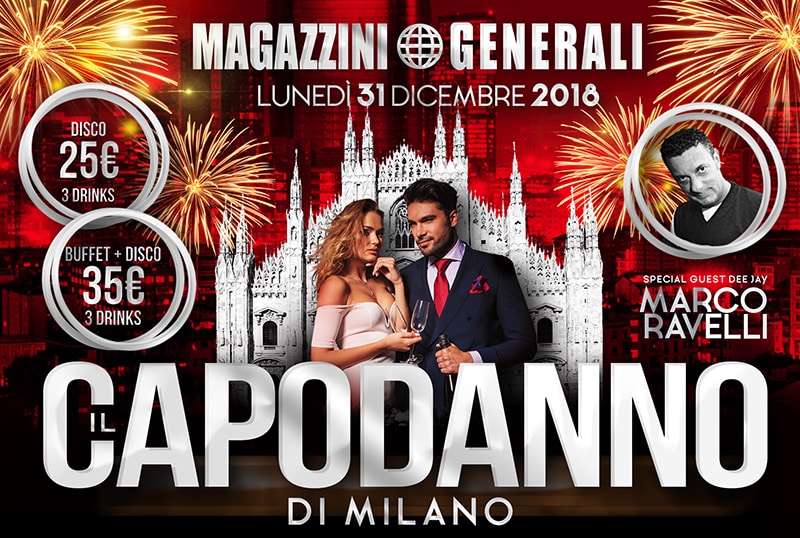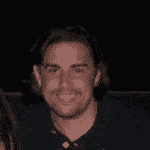 Capodanno Magazzini Generali 2020
Via Pietrasanta, 16,

Milano,

Italy
Serata da € 25
Cenone da € 35
Camere da € 100
Età: All ages
Musica: Commercial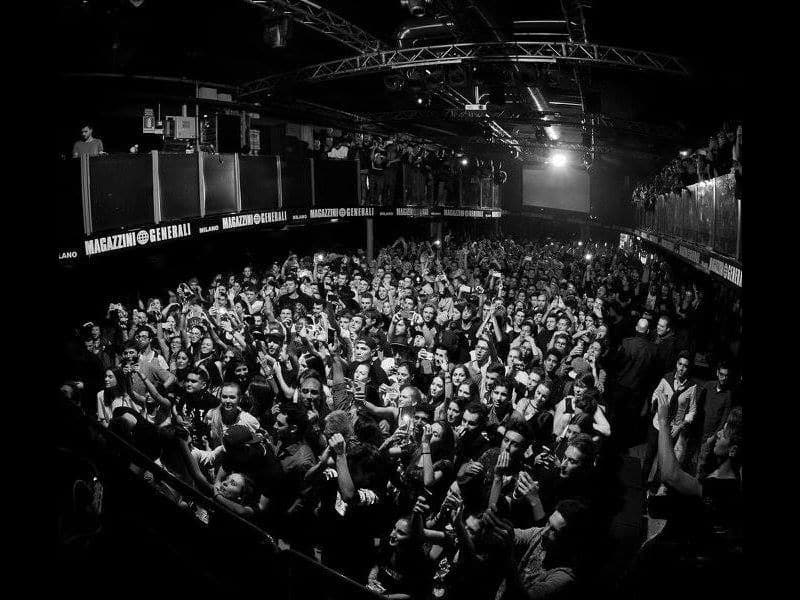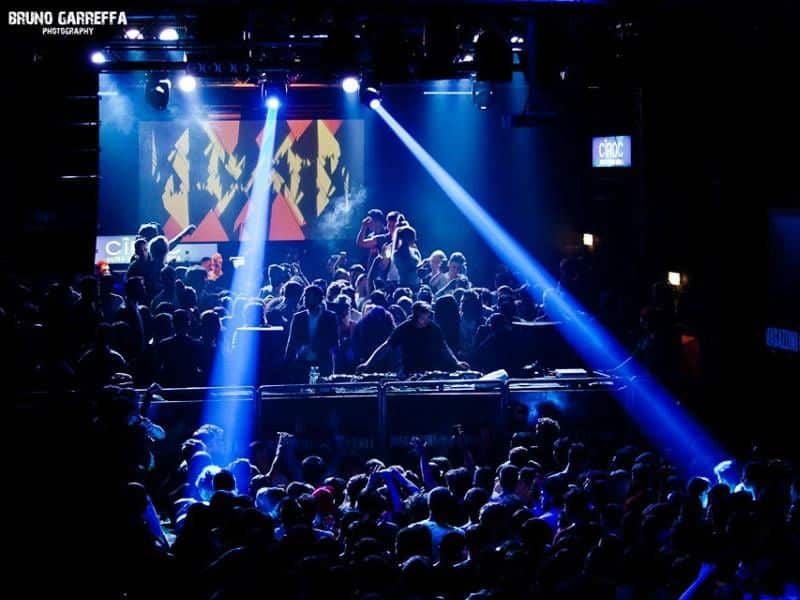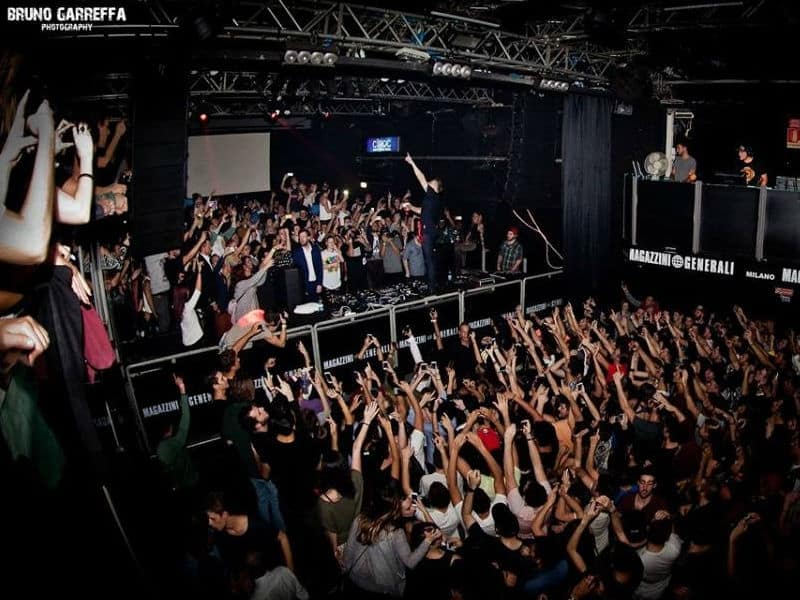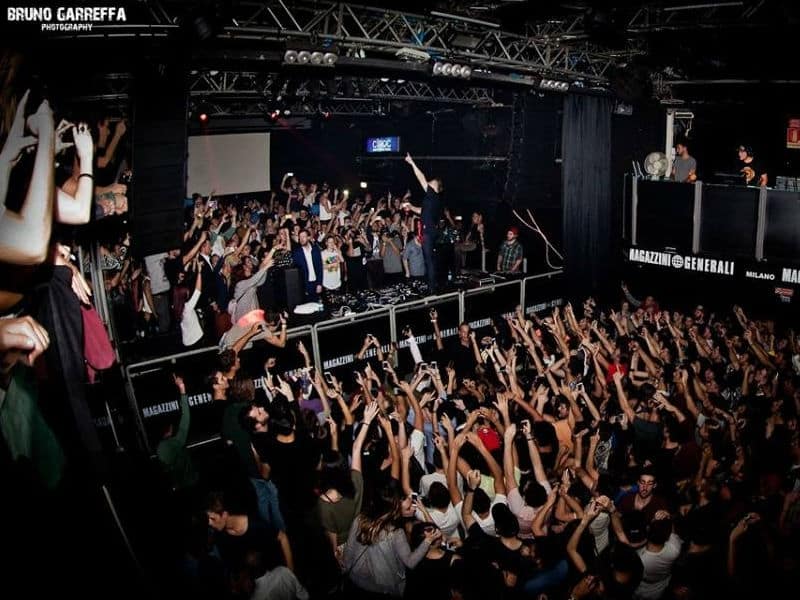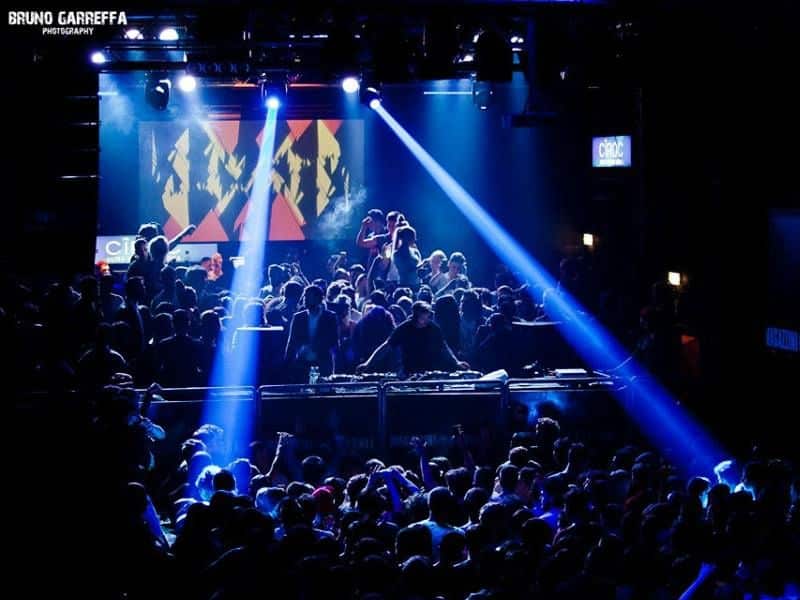 Description
BUFFET & DISCO
Come to the Magazzini Generali in collaboration with Limelight for a 360 ° New Year's Eve!
For the last year, Magazzini Generali will be reviving an unsurpassable program: Monday, December 31st 2018, open from 9.00 pm with a Grand Buffet and from 11.00 pm to the dances to welcome the crazy midnight! Astettatevi an evening will be full of surprises and news. Especially if you want to brush up all the musical genres! From the commercial House, to radio music, passing from Revival .. for a 360 ° New Year's Eve.
The Magazzini Generali discotheque, one of the biggest and oldest clubs in Milan, is the reference point for all Milanese Docs, university students and tourists on holiday in Milan.
We therefore recommend buying the presale! And to those of the last minute it is advisable to contact the restaurant directly for info and availability.
Prices
ENTRY:
ONLY PARTY ENTRANCE FROM 23.00: 25 €
BUFFET + PARTY ENTRANCE FROM 21.00: 35 €
TABLES:
TRACK TABLE: € 150 + PRE-SALES
TRACK TABLE GOLD: € 300 + PRE-SALES
SUPER PRIVE TABLE: €450 + PRE-SALES
SUPER PRIVE TABLE DIAMOND: €600 + PRE-SALES
VIP TABLE: € 900 + PRE-SALES
PRESIDENTIAL TABLE (THE POSITION DOMINATES ALL THE LOCAL): €1500 + PRE-SALES
IT'S POSSIBLE BOOK ALL KIND OF BOTTLES BY RESERVATION: CIROC, BELUGA, DOMPERIGNON, CRISTAL .... INFO (+39) 393.0999000 ( Mobile & Whatsapp)
Party only for two people + overnight stay in a double room at UNA HOTELS EXPO Fiera 150 €
PARTY ONLY (Entrance from 23.00)

The fee includes:

* 2 drinks

* 1 flute for the midnight toast

25,00

€

PARTY ONLY (Entrance from 23.00)

25,00

€

Buffet + Party (entrance from H 21.00)

The fee includes:

* buffet

* 2 drinks

* 1 flute for the midnight toast

35,00

€

Buffet + Party (entrance from H 21.00)

35,00

€

SOLO SERATA per 2 persone + Pernottamento in camera doppia il 31/12 presso Holiday Inn Milan Linate Airport con late check out del 1/01 entro le ore 16:00 (notti aggiuntive del 29/12, 30/12 oppure 1/01, 2/01 a 70€ a notte inclusa la colazione)

La quota di 140€ include:

*2 Solo Serata

*Pernottamento in camera doppia presso Holiday Inn Milan Linate Airport

Check in il 31/12/2019 dalle ore 15:00

Check out tardivo il 1/01/2020 entro le ore 16:00, con colazione servita entro le ore 12:00

La city tax è compresa

140,00

€

SOLO SERATA per 2 persone + Pernottamento in camera doppia il 31/12 presso Holiday Inn Milan Linate Airport con late check out del 1/01 entro le ore 16:00 (notti aggiuntive del 29/12, 30/12 oppure 1/01, 2/01 a 70€ a notte inclusa la colazione)

140,00

€

Table on dancefloor Basic

The fee includes:

* Table on the dancefloor basic

* 1 bottle to choose from Distillato or Champagne

150,00

€

Table on dancefloor Basic

150,00

€

Buffet + serata per 2 persone + Pernottamento in camera doppia il 31/12 presso Holiday Inn Milan Linate Airport con late check out del 1/01 entro le ore 16:00 (notti aggiuntive del 29/12, 30/12 oppure 1/01, 2/01 a 70€ a notte inclusa la colazione)

La quota di 160€ include:

*2 Buffet + Serata

*Pernottamento in camera doppia presso Holiday Inn Milan Linate Airport

Check in il 31/12/2019 dalle ore 15:00

Check out tardivo il 1/01/2020 entro le ore 16:00, con colazione servita entro le ore 12:00

La city tax è compresa

160,00

€

Buffet + serata per 2 persone + Pernottamento in camera doppia il 31/12 presso Holiday Inn Milan Linate Airport con late check out del 1/01 entro le ore 16:00 (notti aggiuntive del 29/12, 30/12 oppure 1/01, 2/01 a 70€ a notte inclusa la colazione)

160,00

€

Tavolo Pista Superior

La quota include:

*Tavolo in pista basic

*1 bottiglia a scelta tra Distillato oppure Champagne

200,00

€

Tavolo Pista Superior

200,00

€

Dance floor Gold table

The fee includes:

* table on a raised platform

* 2 bottles to choose from Distillato or Champagne

300,00

€

Dance floor Gold table

300,00

€

Super privè table

The price includes:

* private table only + three bottles of your choice from distilled or champagne

450,00

€

Super privè table

450,00

€

Super Prive Diamond table

The fee includes:

* super privè diamond table + four bottles to choose from distilled or champagne

600,00

€

Super Prive Diamond table

600,00

€

Vip table

The price includes:

* 5 BOTTLES to choose from: Super Alcoholic + soft drink or Champagne

900,00

€

PRESIDENTIAL TABLE (THE POSITION DOMINATES ALL THE LOCAL)

7 BOTTLES included: Super Alcoholic + soft drink or Champagne

1.500,00

€

PRESIDENTIAL TABLE (THE POSITION DOMINATES ALL THE LOCAL)

1.500,00

€