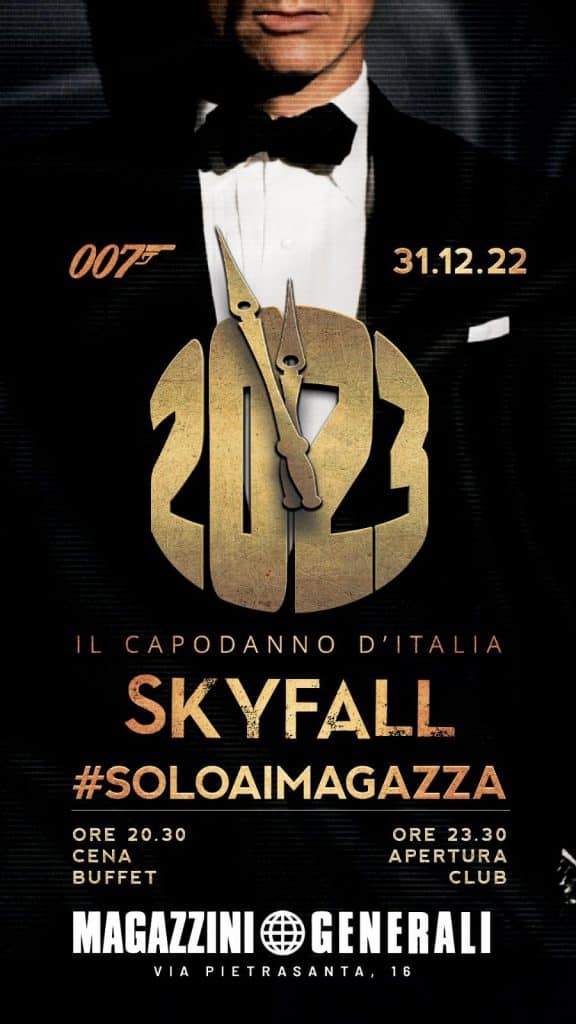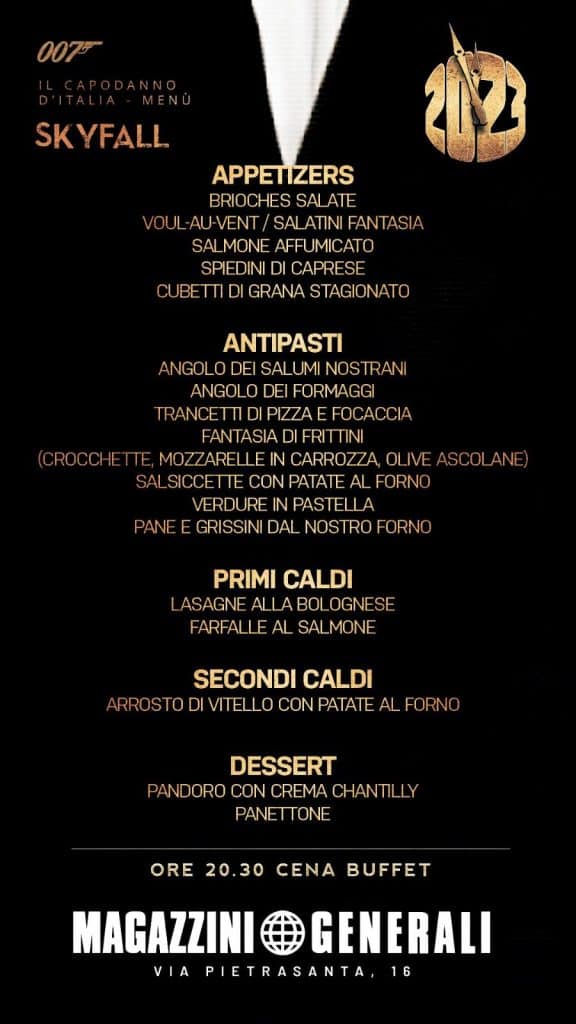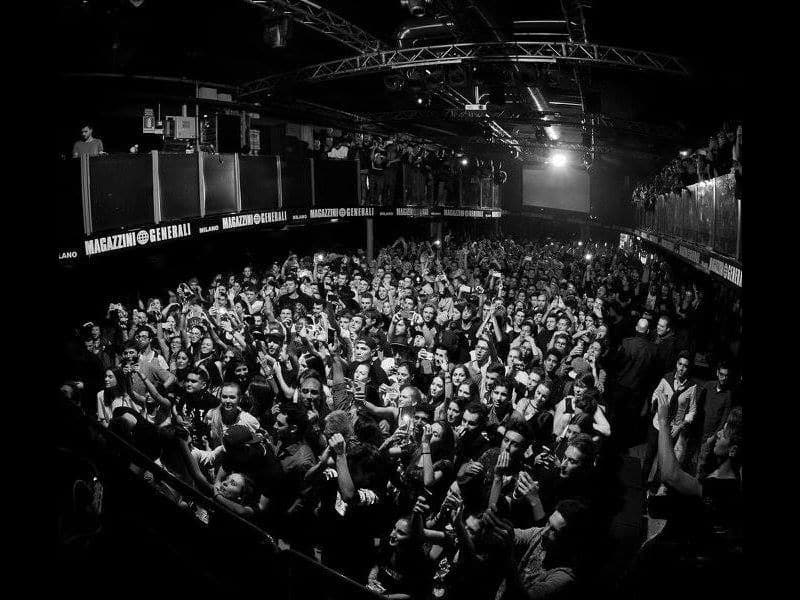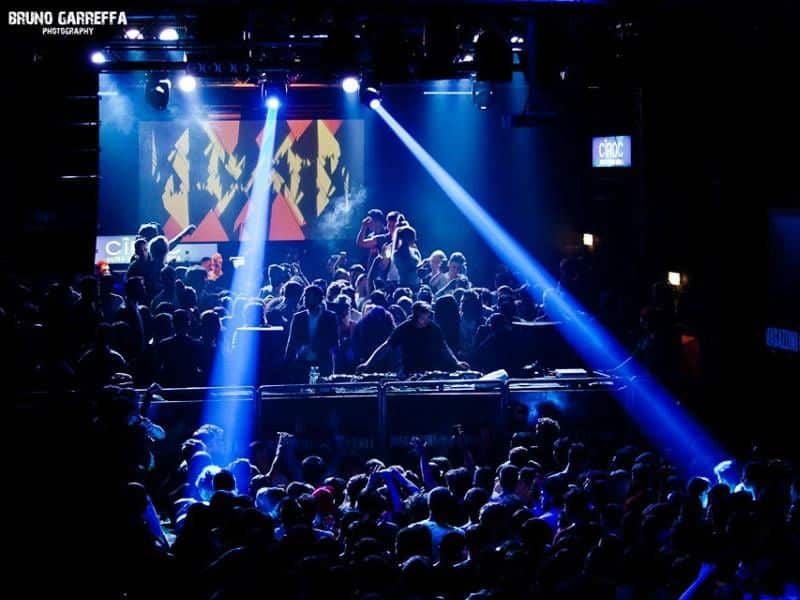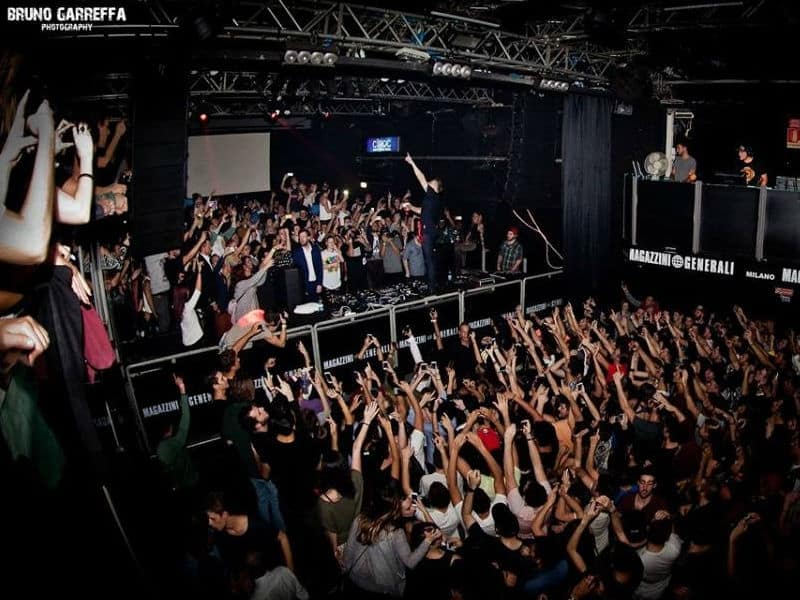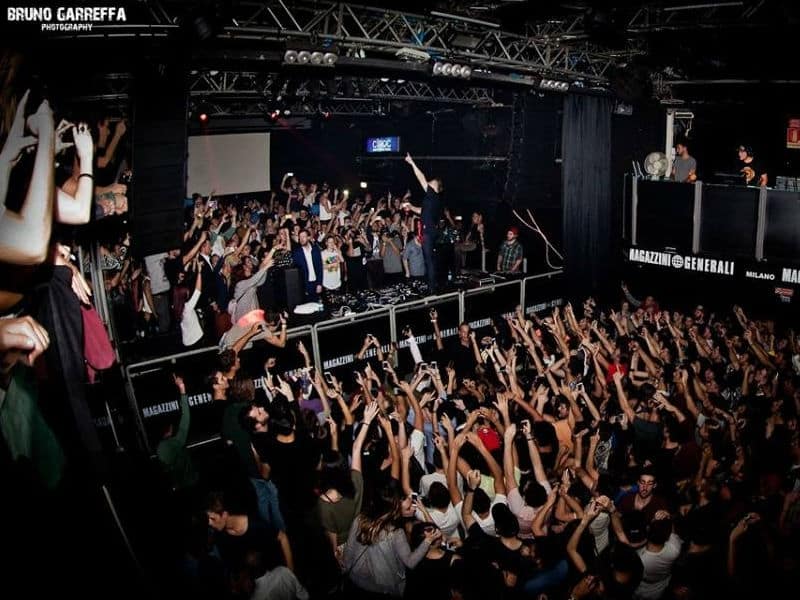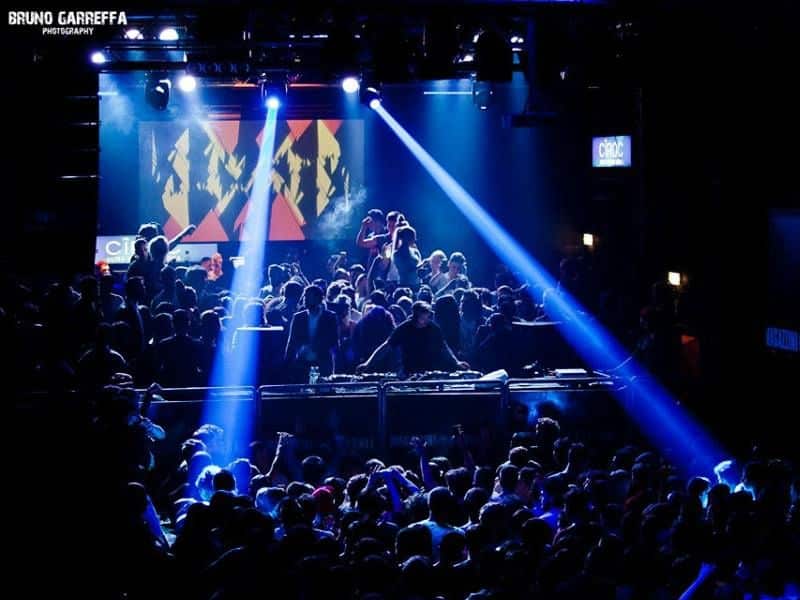 #Descrizione
BENVENUTI AI MAGAZZINI GENERALI
Euforia e divertimento sono protagonisti nelle notti trascorse ai Magazzini Generali, punto di riferimento per Milano.
Magazzini Generali, nasce a Milano nell'autunno del 1995, nel luogo in cui una volta si trovavano alcuni magazzini dei primi del '00. Le file di capannoni, un tempo adibiti ad attività artigianali e a deposito merci per la vicina ferrovia, sono stati recuperati e ospitano attualmente nuove attività produttive, il cui prodotto finale è un nuovo approccio culturale alla filosofia del tempo libero.
Dal 2001 al 2005, i Magazzini Generali sono stati la location dove si tenevano i concerti in diretta di Radio Due RAI. Molti sono gli artisti che si sono esibiti dal vivo in questo periodo. Poi nel 2005 arriva un premio: l' MTV Clubbing, Best Club.
Oggi Magazzini Generali conosce una nuova era e offre non solo concerti ed eventi musicali, ma anche one night di musica elettronica con artisti internazionali.
Le club night dei Magazzini Generali rappresentano la "passione" e la volontà di sperimentare nuovi sound & format collocandoli in un contesto internazionale. I migliori Dj hanno suonato tra le mura della nostra location: The Chemical Brothers, David Guetta, Diplo, Marco Carola, Jeff Mills sono solo alcuni.
Lo show dei nuovi Laser e del nuovo set luci, uniti ad un sound system da 45.000 watt, garantisce la giusta pressione sul dancefloor.
Festeggia il Capodanno 2023 con musica e divertimento ai Magazzini Generali!
Discoteca piu grande di Milano!
SPECIAL LIVE SHOW TUTTA LA NOTTE!
Musica Commerciale e Hip Hop
E' il CAPODANNO DI MILANO!
Comodo da raggiungere
Buffet e discoteca fino al mattino!
Prezzo piu conveniente!
Tavoli e prive piu grandi di Milano!
BUFFET & DISCO
Come to the Magazzini Generali in collaboration with Limelight for a 360 ° New Year's Eve!
For the last year, Magazzini Generali will be reviving an unsurpassable program: Monday, December 31st 2018, open from 9.00 pm with a Grand Buffet and from 11.00 pm to the dances to welcome the crazy midnight! Astettatevi an evening will be full of surprises and news. Especially if you want to brush up all the musical genres! From the commercial House, to radio music, passing from Revival .. for a 360 ° New Year's Eve.
The Magazzini Generali discotheque, one of the biggest and oldest clubs in Milan, is the reference point for all Milanese Docs, university students and tourists on holiday in Milan.
We therefore recommend buying the presale! And to those of the last minute it is advisable to contact the restaurant directly for info and availability.
GRAN ROYAL BUFFET
OF NEW YEAR
€ 35 + 2 drinks
The colds
Cutting board of Italian PDO cured meats;
Capon salad with carrot julienne, songino,
diced ham and emmental, celery,
green olives, extra virgin olive oil, apple vinegar, black Sichuan pepper;
Baskets of bread, milk, oil, fancy spices;
Genoese focaccia strips;
Pizza squares;
Fancy sandwiches (tuna and eggs, ham and cheese).
*****
The warm ones
Timbale of green rice stuffed with speck,
peas and stringy cheese;
Green lasagnette with the scent of the forest
with parmesan béchamel and saffron;
Potato gateau with sautéed green beans, marjoram,
parmesan and basil pesto;
Turkey roulade with spinach, ham and emmenthal;
Pandoro finger with custard.
GRAN DINNER
GALA OF
NEW YEAR
90 €
Appetizers
Parmesan basket with cheese salad, walnuts and ham foam
Shrimp aspic and harlequin vegetables.
*****
First dishes
Smoked crepes with prague, smoked provola and light paprika bechamel
Lasagnette with salmon with mornay sauce with bottarga.
*****
Second courses
Turkey roulade garnished with spinach,
ham and emmenthal with baked new potatoes.
*****
Dessert
Banana and maracuja fruit mousse
A pandoro with custard each table
*****
The cellar
Carbonated and non-sparkling mineral water
White wine d.o.c. Pinot Grigio
Red wine d.o.c. Gutturnio
*****
Coffee
 *1 bottle of water and 1 of wine per 4 people
BUFFET DINNER with 1 drink and 1 flute only in presale. From 20:30 to 23:00. 50€
ENTRANCE with 1 drink and 1 flute only in presale. From 11.30pm onwards. 30€
TABLES:
PRIVE TRACK TABLE --> Admission €50 per person - private track. Minimum spend €250
PRIVE BALCONY TABLE --> Admission €60 per person - private balcony. Minimum spend €300
PRIVE STAGE TABLE --> Admission €80 per person - private stage. Minimum spend €640
FOR PRE-SALES AND BOOKING INFORMATION contact us immediately: +393930999000 (Mobile & Whatsapp)
Ecco 30 secondi di alcune delle canzoni che ascolterai sicuramente durante la serata
Buffet + Party (entrance from H 21.00)

The €50 fee includes:

Buffet dinner + 1 drink + 1 flute

From 8:30 P.M. to 11:00 P.M.

50,00

€

Buffet + Party (entrance from H 21.00)

50,00

€

PARTY ONLY (Entrance from 23.00)

The €30 fee includes:

1 Drink + 1 Flûte 🥂

From 11.30 P.M. onwards.

30,00

€

PARTY ONLY (Entrance from 23.00)

30,00

€

Table on dancefloor Basic

250,00

€

Table on dancefloor Basic

250,00

€

Dance floor Gold table

300,00

€

Super Prive Diamond table

640,00

€

Super Prive Diamond table

640,00

€

Super privè table

The price includes:

* private table only + three bottles of your choice from distilled or champagne

450,00

€

Super privè table

450,00

€

Vip table

The price includes:

* 5 BOTTLES to choose from: Super Alcoholic + soft drink or Champagne

900,00

€

PRESIDENTIAL TABLE (THE POSITION DOMINATES ALL THE LOCAL)

7 BOTTLES included: Super Alcoholic + soft drink or Champagne

1.500,00

€

PRESIDENTIAL TABLE (THE POSITION DOMINATES ALL THE LOCAL)

1.500,00

€