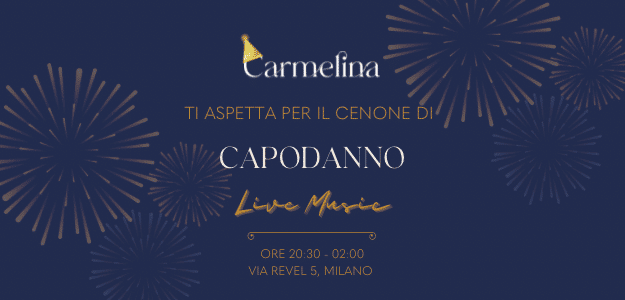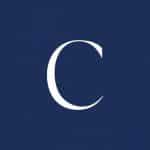 Capodanno Carmelina - Via Thaon di Revel
Via Thaon di Revel, 5,

Milano,

Italy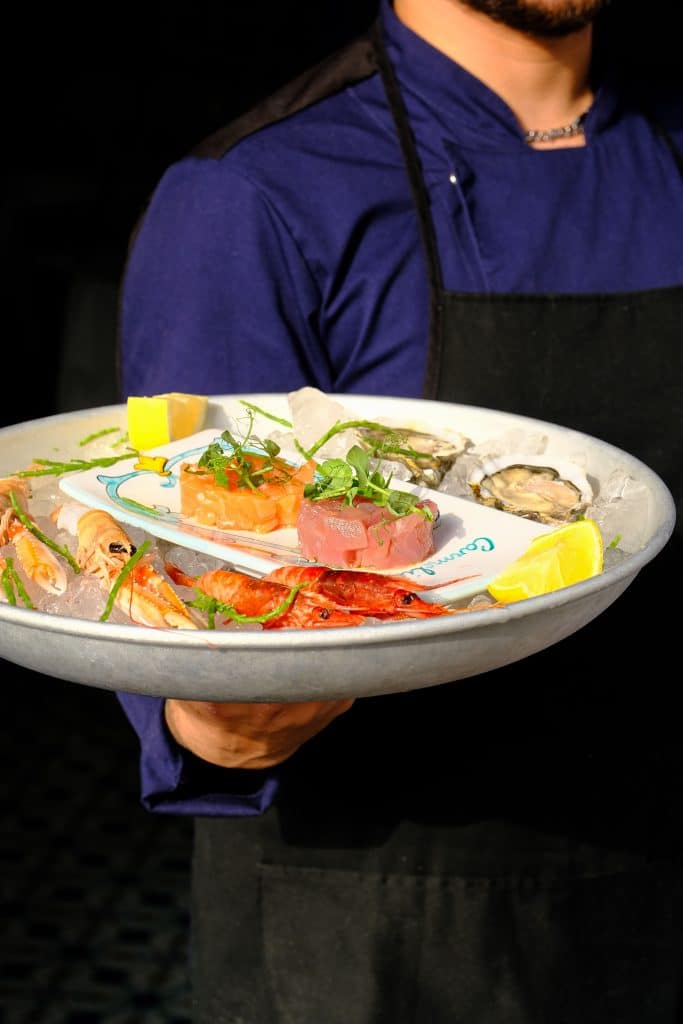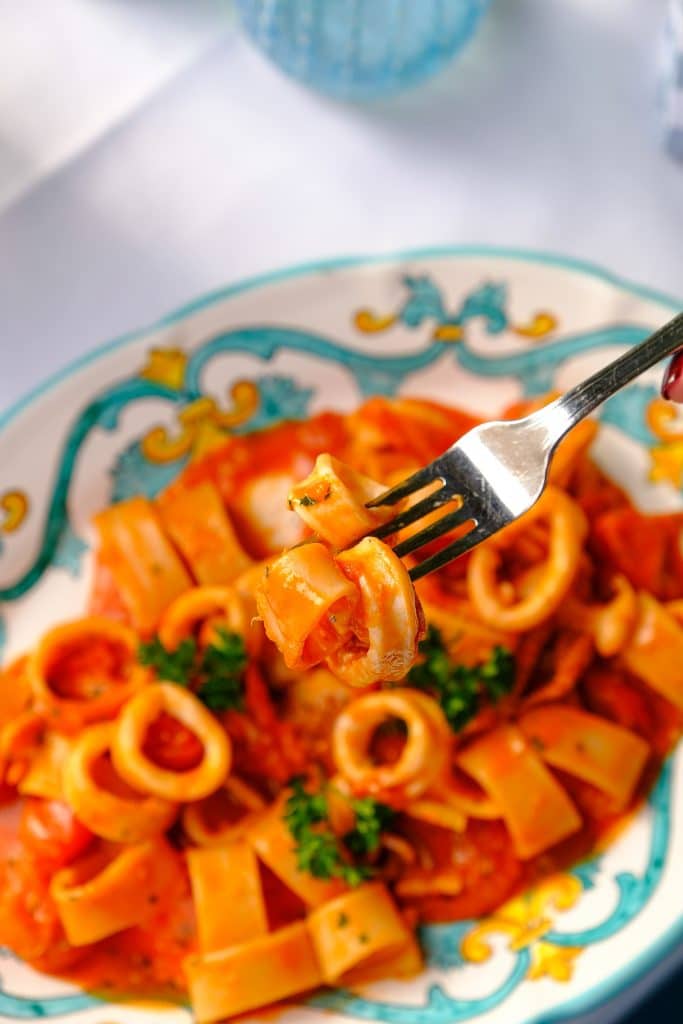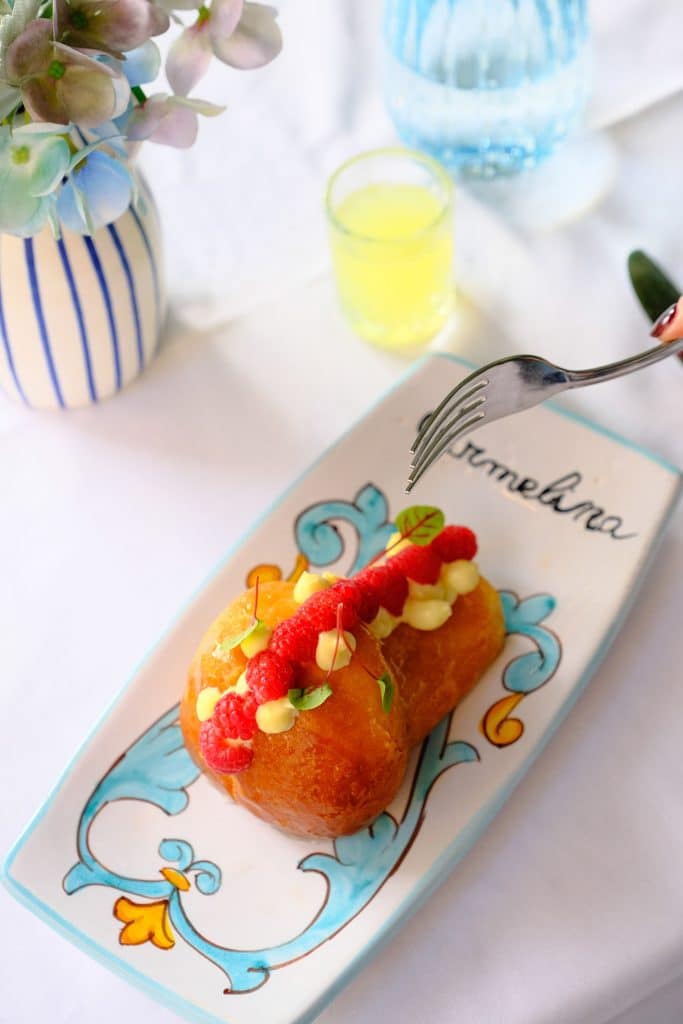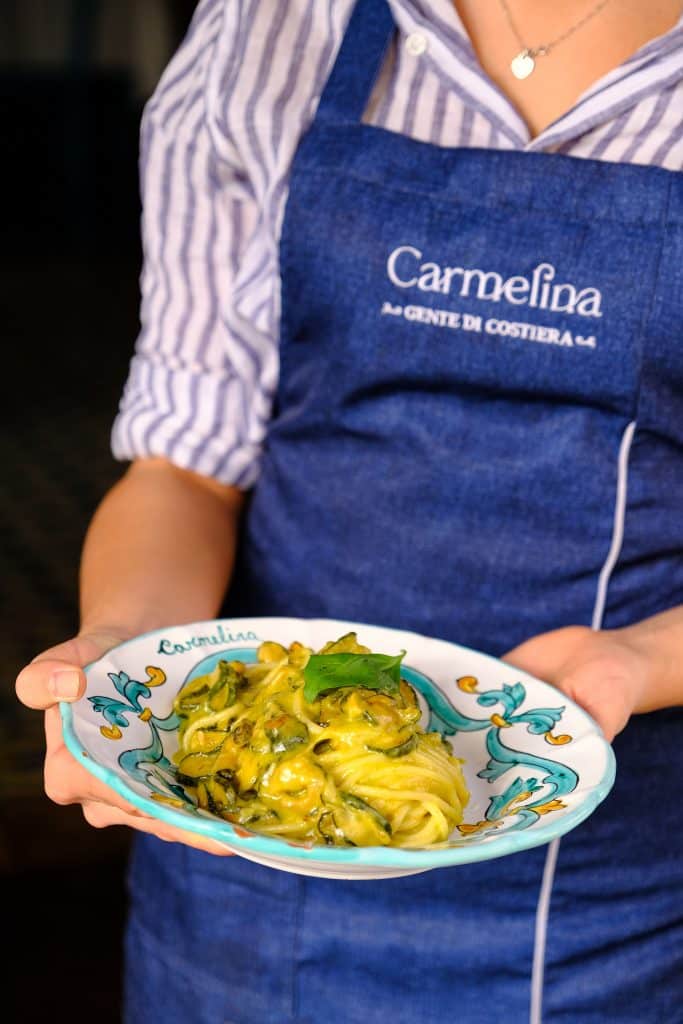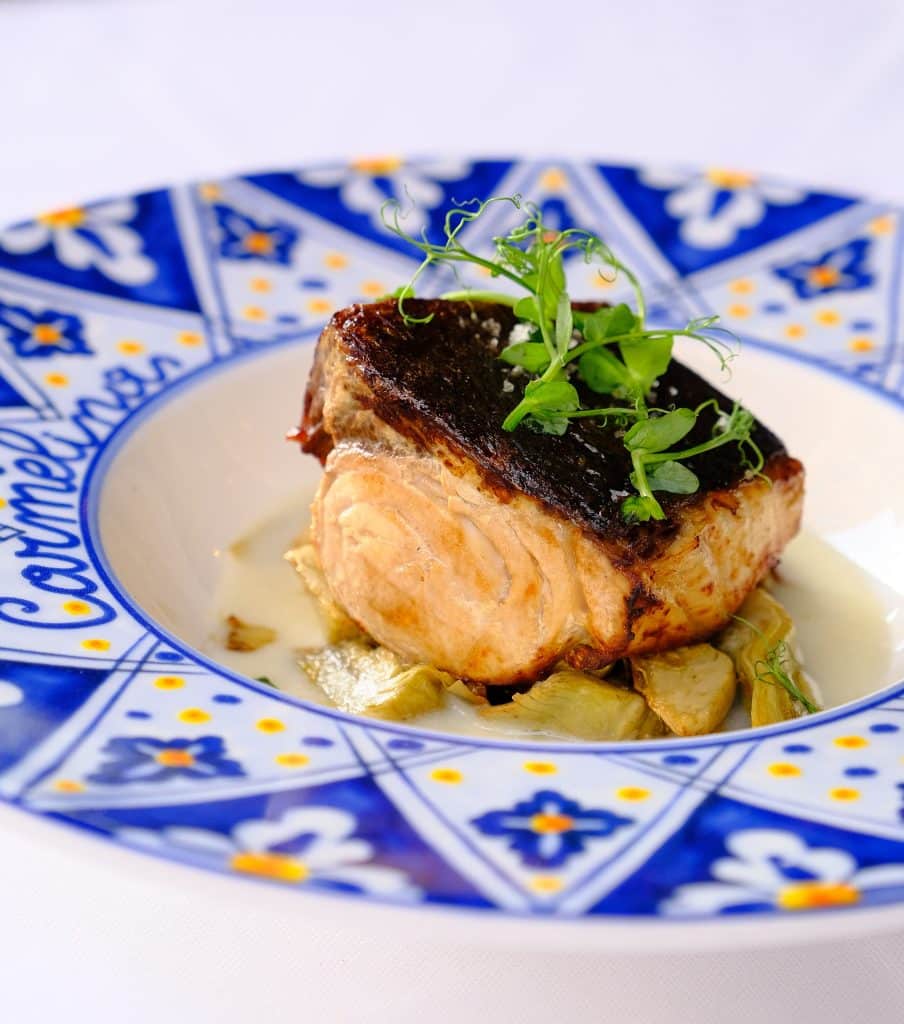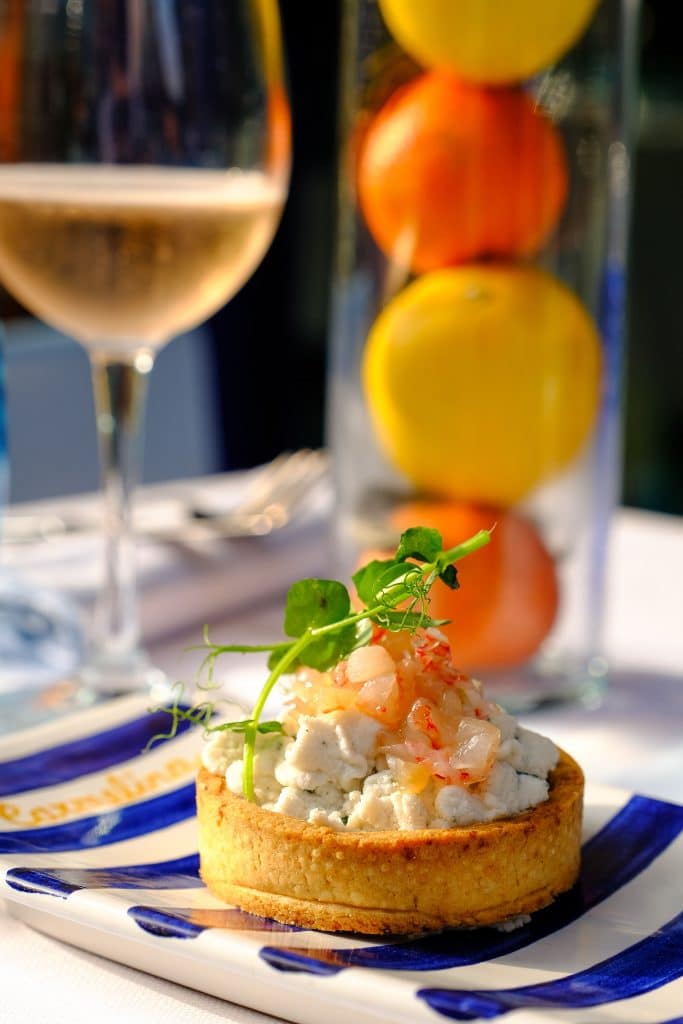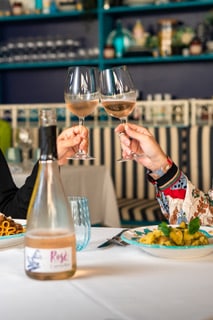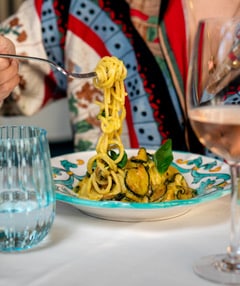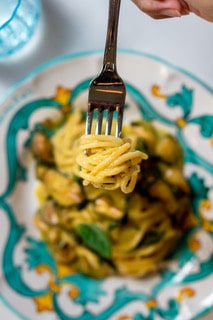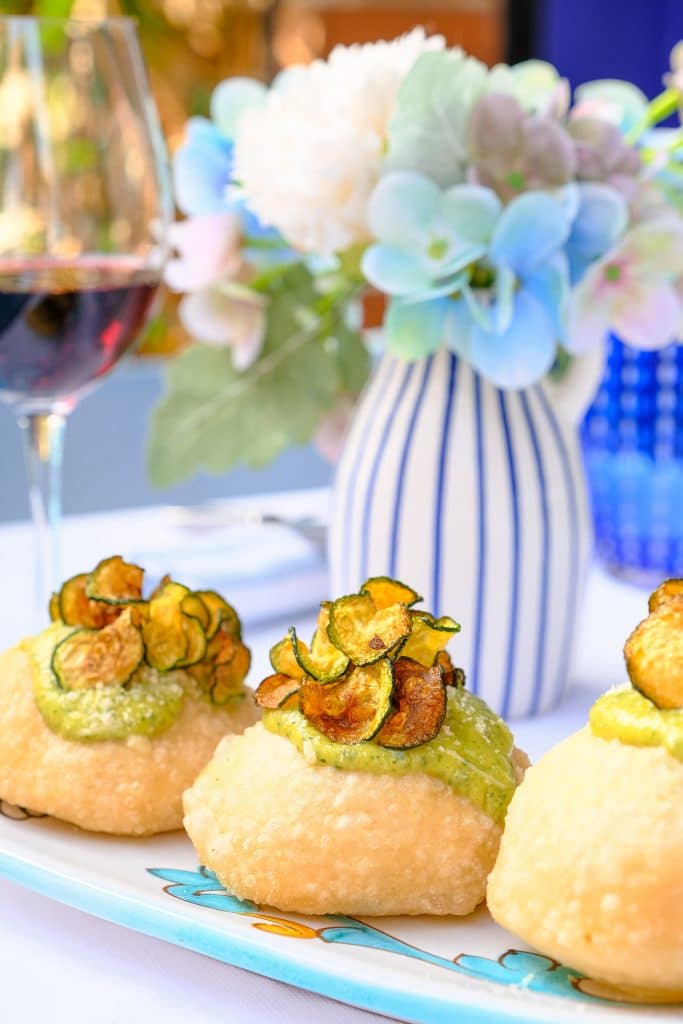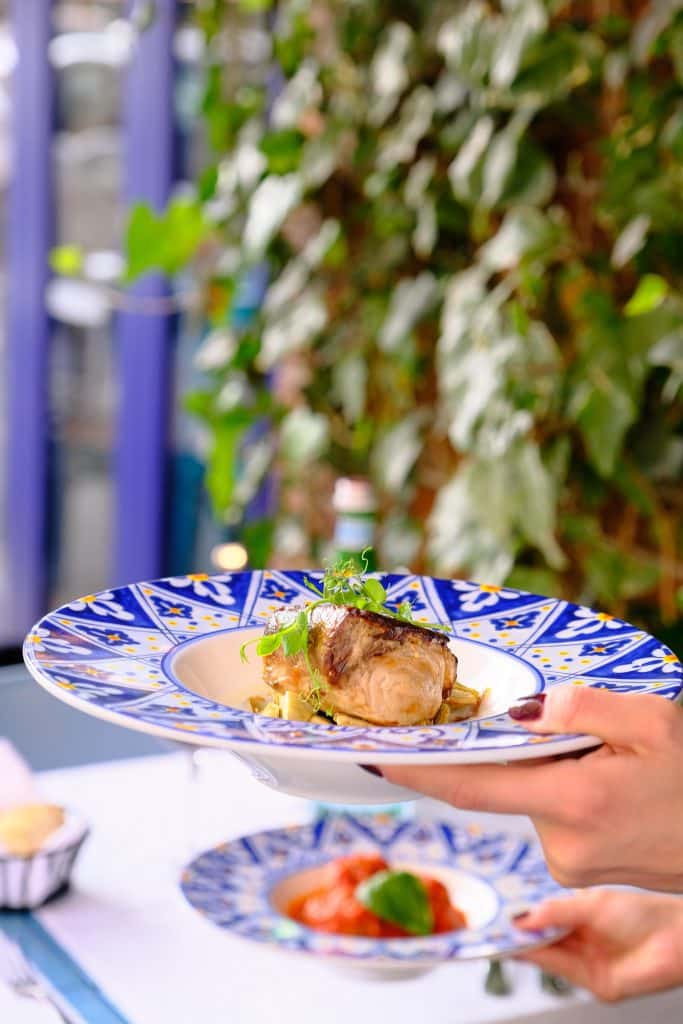 #Descrizione
CARMELINA
GENTE DI COSTIERA
La parte più vera della cucina tradizionale partenopea, nel cuore di Milano.
Carmelina è cucina sincera, profumo dei piatti buoni che ricordano casa di nonna, ma preparati per una clientela milanese da uno staff giovane e attento alle materie prime, ai condimenti, alla cura estetica. 
Siamo Gente di Carmelina Siamo Gente di mare, Siamo Gente di Costiera.
Qui risiede la nostra Casa, Qui risiede il nostro animo,
E Noi ti accogliamo.
Per chi vuole vivere un Capodanno 2023 all'insegna della convivialità Carmelina è il ristorante perfetto!
Ambiente accogliente e famigliare!
Cucina tradizionale!
Personale attento e professionale!
Si trova nel cuore della Movida Milanese!
New Year 2023
Carmelina
The countdown to the most magical and awaited night has begun!
Carmelina is ready to put together its best ingredients and prepare a traditional dinner, leaving nothing to chance. It will be an evening of good food and joy in the company of Live Music that will guide us to the threshold of 2023.
Embrace the new year with a dinner that makes you feel at home, with well-finished dishes and surrounded by a warm and festive atmosphere.
ADDITIONAL INFO:
- The menu is fixed and there are no exceptions, except for intolerances.
- For the occasion, maximum punctuality is required with respect to the indicated time.
Happy 2023!
Carmelina
NEW YEAR'S EVE ON THE COAST
Welcome glass of Rosè Brut Ballancin by Carmelina accompanied by scones and seaweed fritters
OYSTER & RAW
Tuna tartare with avocado cream
Salmon Tartare
2 Legrand oysters - France
2 Sicilian red prawns
APPETIZERS
Decomposed seafood parmigiana with buffalo mozzarella, smoked tuna carpaccio, tomato coulis and aubergine mousse
Fried cod bites on chickpea cream and rosemary oil
Scallops au gratin
ENCORE OF FIRST COURSES
Pacchero with monkfish ragout
Scampi risotto
SECOND COURSE
Sea bass fillet with crunchy vegetables and creamed potatoes
MIDNIGHT TOAST
Lentils and traditional cotechino
Gelsomina artisanal panettone
INCLUDED IN THE MENU
Water, coffee, amaro
One bottle of wine for every 4 people
Red - Aglianico di Mastroberardino
White - Falanghina di Mastroberardino
Prosecco - Rosè Brut Ballancin by Carmelina
Prosecco - Extra Dry Ballancin Miceina
LIVE MUSIC
€90 PER PERSON
________________
Carmelina
NEW YEAR'S EVE ON THE COAST
CHILDREN'S MENU
APPETIZERS
50 g buffalo morsel with raw ham
Bruschettina oil and fresh tomato
Potato croquettes with provolone cheese
FIRST COURSE
Baked pasta with meatballs, minced meat and fior di latte
SECOND COURSE
Chicken cutlet with a side of fries
DESSERTS
Cioccolate Caprese cake
INCLUDED IN THE MENU
Water, soft drink of your choice
€50 PER CHILD
(up to 12 years of age)
New Year's Eve Dinner with live music €90 per person   

SOLD OUT

New Year's Eve Dinner for Children with live music €50 per child   

SOLD OUT
Ecco 30 secondi di alcune delle canzoni che ascolterai sicuramente durante la serata
New Year's Eve Dinner

90,00

€

New Year's Eve Dinner for Children

50,00

€

New Year's Eve Dinner for Children

50,00

€