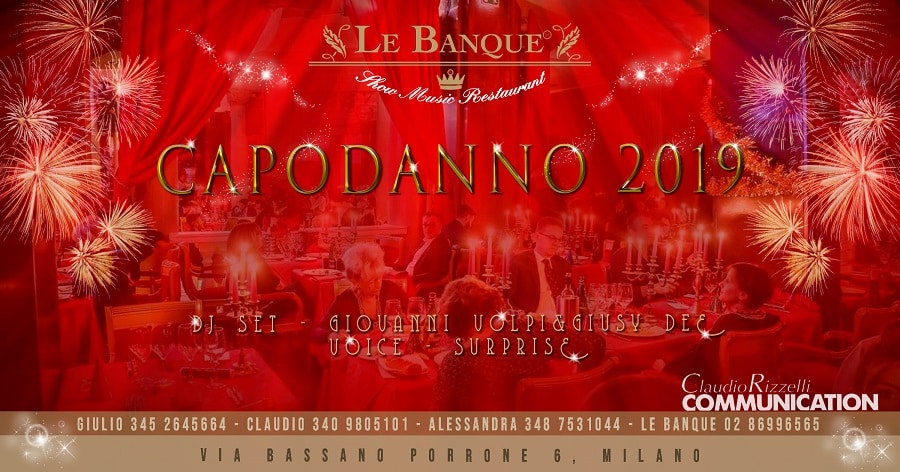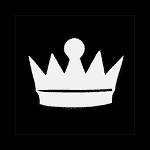 Capodanno Le Banque 2019
Via Bassano Porrone, 6,

Milano,

Italy
Serata da € 35
Cenone da € 110
Dress Code: Elegante
Età: dai 25 in sù
Musica: 360°
Description
Le Banque, historical location, located in the heart of Milan, a few steps from Piazza del Duomo is pleased to invite you to spend a unique and unrepeatable New Year.
Prezzistica:
Le Banque offers different solutions for your New Year, we will start at 20 with our special Royal Buffet at a cost of 45 euros per person with 1 drink, at 20.30, however, we will open the doors for the dinner served expertly prepared by our Chefs, at cost € 110 per person, during dinner you will have the opportunity to attend a great performance of our band.
We will then continue with the dance evening until morning, for those wishing to enter the room after the buffet or dinner served the price will be 35 euros including 1 drink, the time of entry is scheduled for 23.30.
There will also be the possibility to reserve the table for after dinner at a cost of 200 euros for each bottle, which will be added to the cost of entry.
Call us to reserve your pre-sale and spend with us yours
wonderful New Year 2018.
Table

The fee includes:

* 1 bottle

* it is necessary to have the presale Serata

200,00

€

Dinner

The fee includes:

* dinner

* 1 drink

110,00

€

Buffet

The fee includes:

* buffet

* 1 drink

45,00

€

Party

The fee includes:

* 1 drink

35,00

€