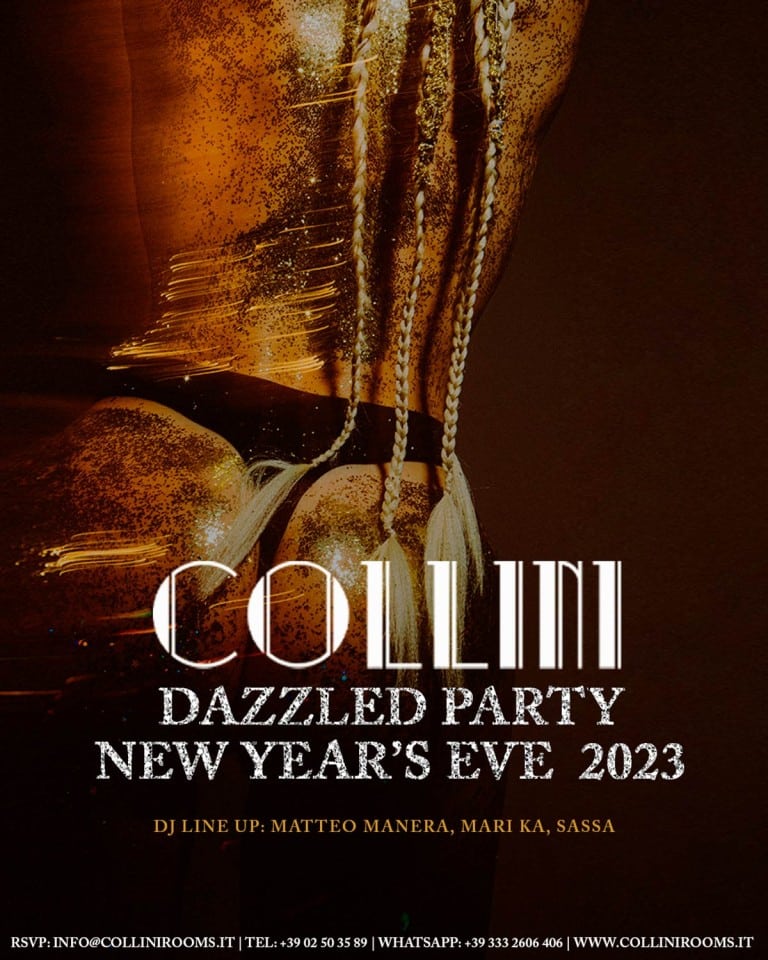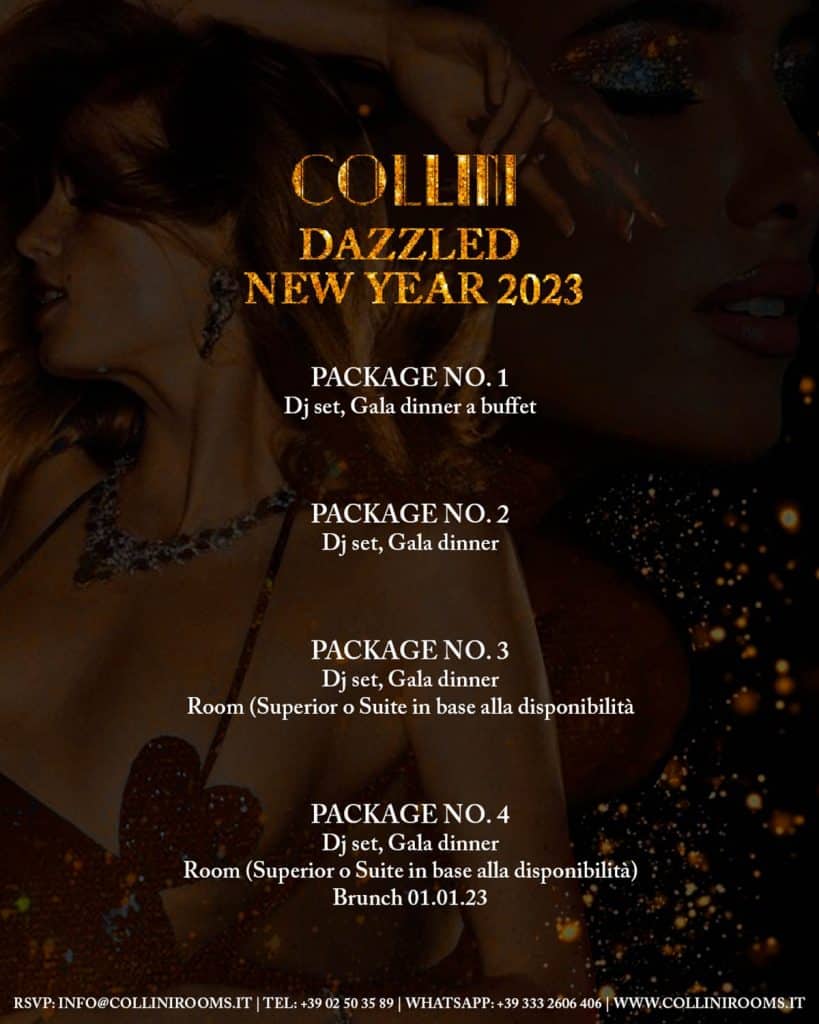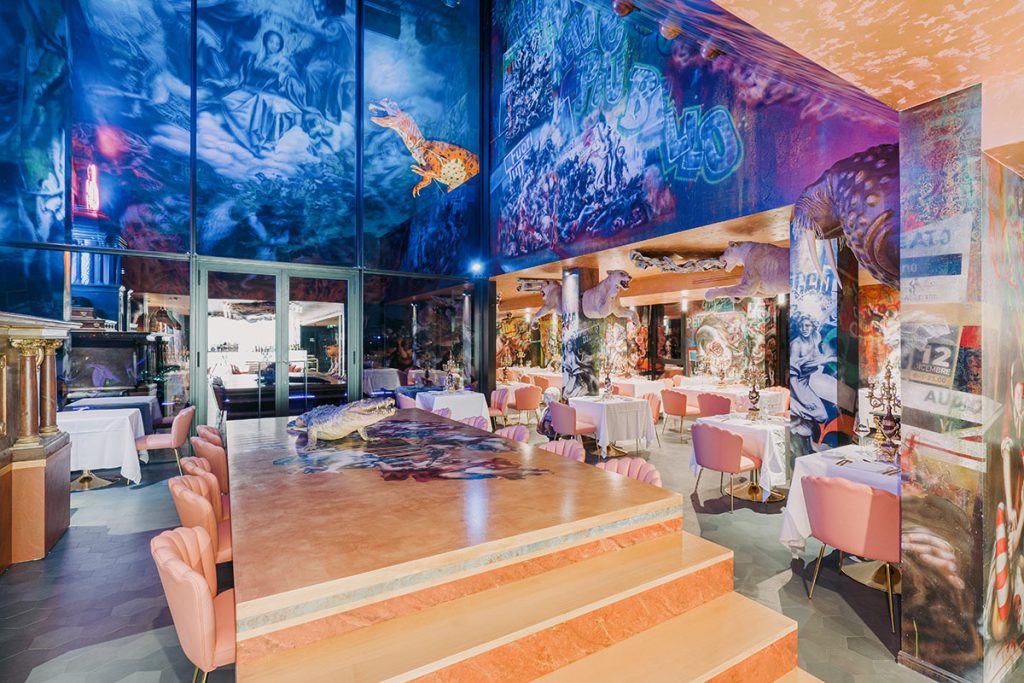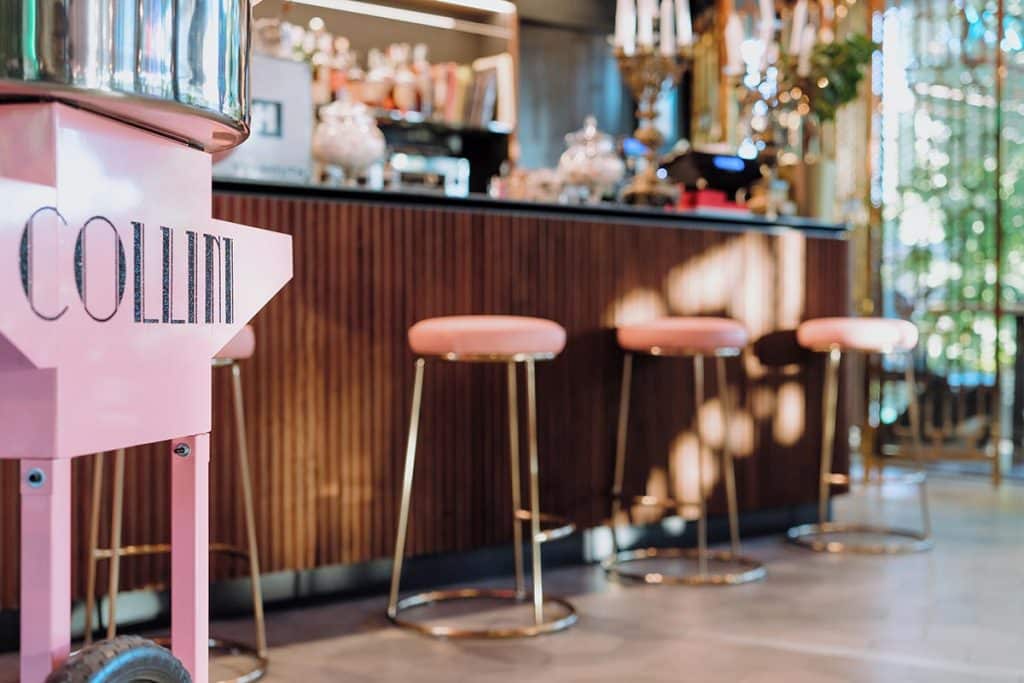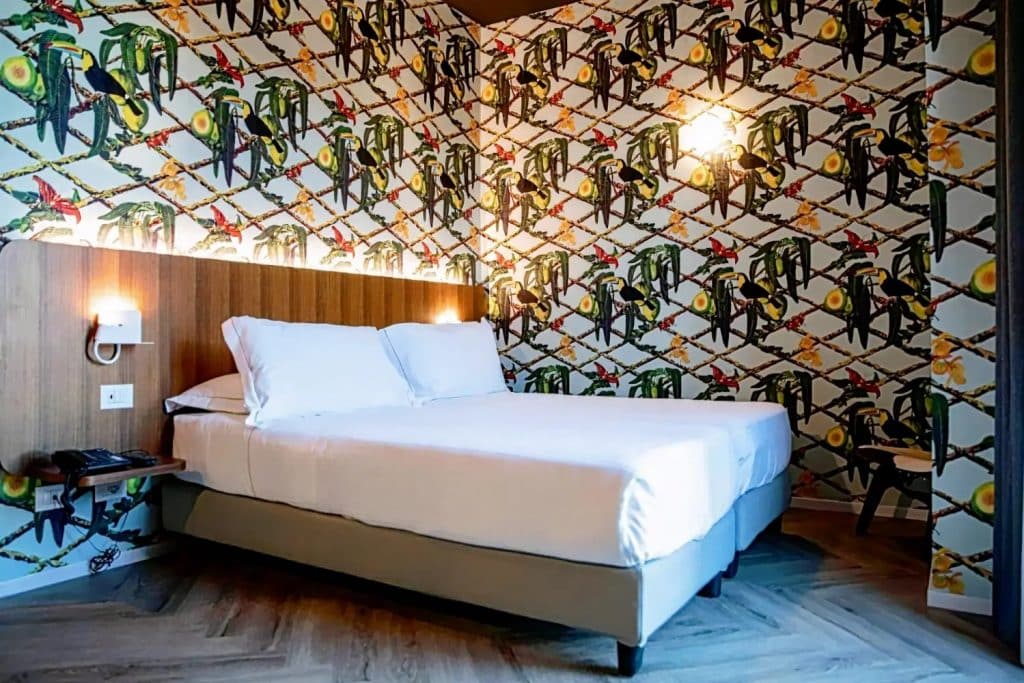 #Descrizione
Benvenuti al
Collini Rooms Milano
Un luogo dove spazio e tempo conoscono dimensioni inedite e dove la creatività che da sempre contraddistingue il marchio Collini si declina in mille concetti e forme artistiche, tra cui spiccano le opere d'arte dell'artista Federico Unia, meglio conosciuto come Omer: tutto questo è Collini Rooms.
Venite a perdervi nel variopinto labirinto dei suoi ambienti originali ed artistici e diventate voi stessi parte di quest'opera d'arte contemporanea, grande come un Hotel.
Sapori inediti ed esclusivi, in una location che non ha eguali. Se volete sperimentare gusti gourmet immersi in una location stimolante, creativa e di tendenza, dove nuovi spunti artistici trovano dimora, Collini per capodanno 2023 saprà sorprendervi con proposte sempre nuove e sfiziose!
Questo alloggio offre i migliori comfort
DJ LINE UP: MATTEO MANERA, MARI KA, SASSA
Ambiente trendy e varietà di servizi ideali
Ottimo rapporto qualità-prezzo
COLLINI DAZZLED PARTY NEW YEAR'S EVE 2023
For this New Year get ready to spend a memorable and unforgettable evening, like you've never seen before!
Our quirky environments will overwhelm you with a whirlwind of emotions! Only here, only at Collini Rooms, the only true art-hotel in Milan.
DJ LINE UP: MATTEO MANERA, MARI KA, SASSA
PACKAGE NO. 1
Dj set, Gala dinner buffet
PACKAGE NO. 2
Dj sets, gala dinners
PACKAGE NO. 3
Dj sets, gala dinners
Room (Superior or Suite based on availability)
PACKAGE NO. 4
Dj sets, gala dinners
Room (Superior or Suite based on availability)
Brunch 01.01.23
PRICES Buffet – €60 per person Dinner – €120 per person Standard Room – €250 Suite Room – €500 Tables – €60 each for 4 people plus bottles at €300
RSVP: [email protected] |TEL: +39 02 50 35 89 | WHATSAPP: +39 333 2606 406 | WWW.COLLINIROOMS.IT
DAZZLED COLLINI
GALA DINNER
SEA
Black cod zeppola with lettuce centrifuge and confit cherry tomatoes
Prawn Catalan
Mint scented zucchini and pecorino meatballs
Lasagna au gratin with prawns and broccoli
Risotto with "white sea" on peas puree
Puff crusted salmon fillet with sautéed herbs
***
EARTH
Puff pastry millefeuille with fillet strips and slices of porcini mushrooms
Puntarella salad with Murge stracciatella
Knife-edged feline salami with Tropea onion jam
Barolo risotto with veal sauce
Lean tortelli with scented butter
Braised veal cheek with port sauce on soft potato
***
DESSERT
Tarte au citrone
***
AFTER MIDNIGHT WILL BE SERVED
COTECHINO AND LENTILS FOR GOOD OMEN
ACCORDING TO TRADITION and toast
NEW YEAR'S EVE
DAZZLED PARTY | CHOOSE YOUR PACKAGE - 31 DEC
Buffet dinner —> 60€ per person
Served Dinner —> 120€ per person   

SOLD OUT
Standard Room —> 250€ per person
Suite Room —> 500€ per person
FOR INFO AND RESERVATIONS
+39 02 503589 / +39 333 2606406
Ecco 30 secondi di alcune delle canzoni che ascolterai sicuramente durante la serata