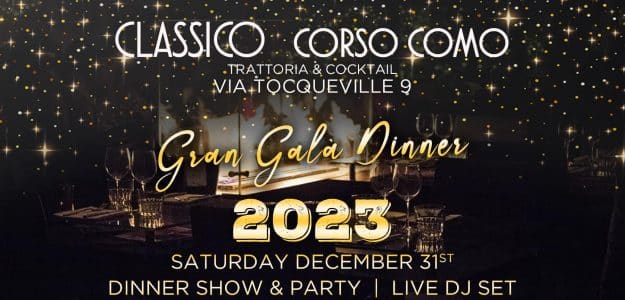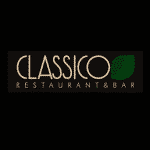 Capodanno Classico restaurant & bar - Corso Como
Via Alessio di Tocqueville, 9,

Milano,

Italy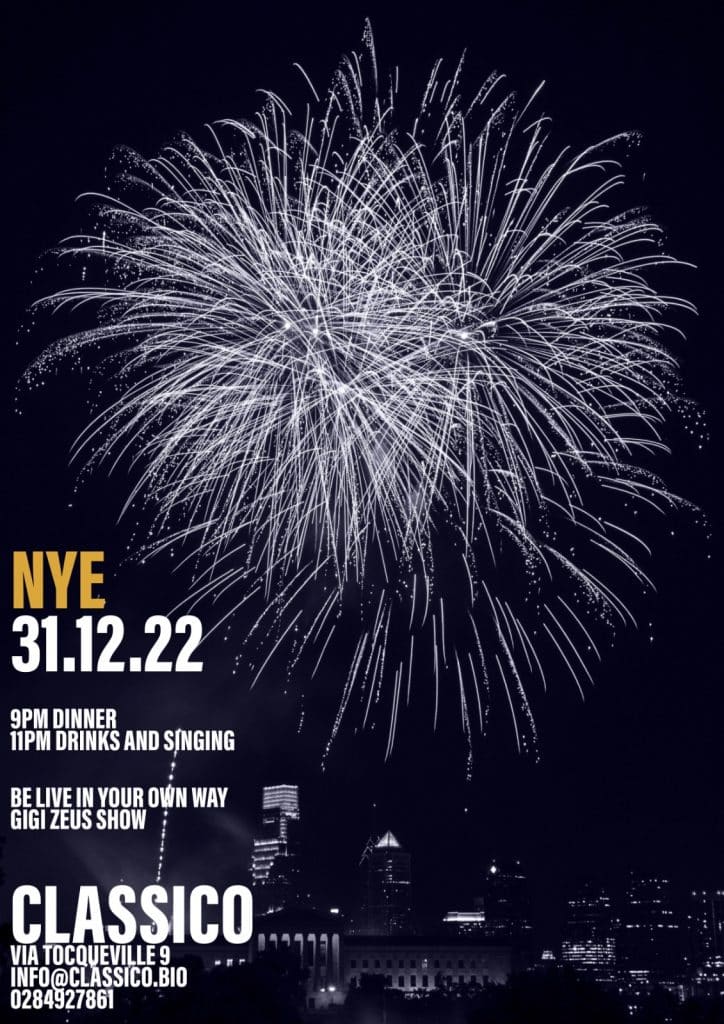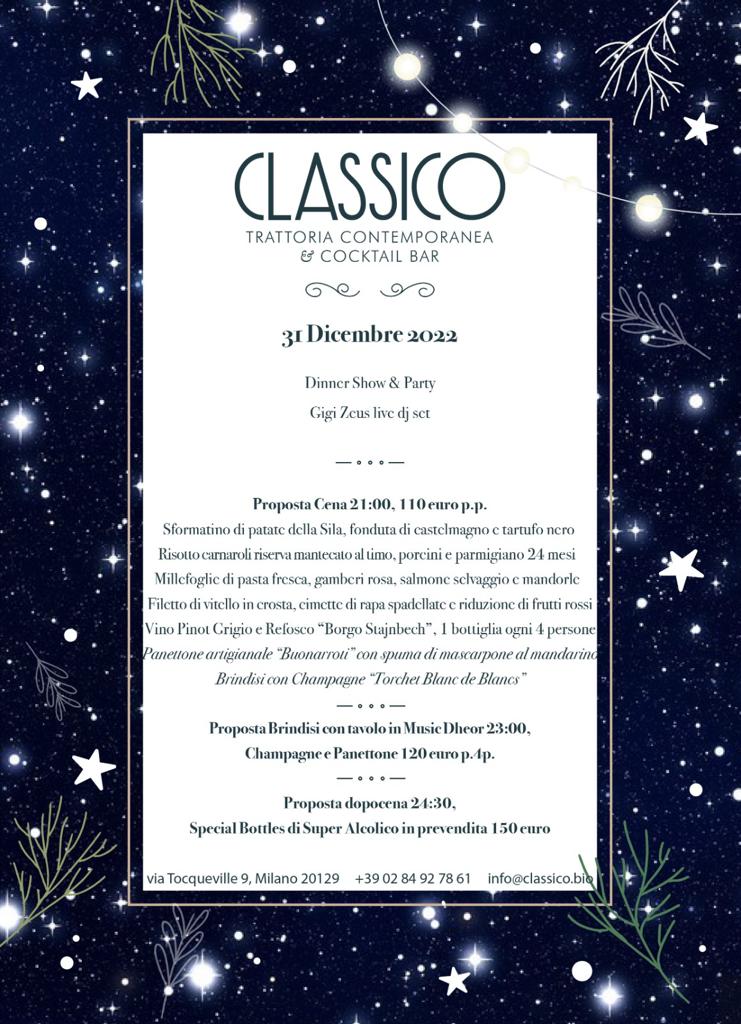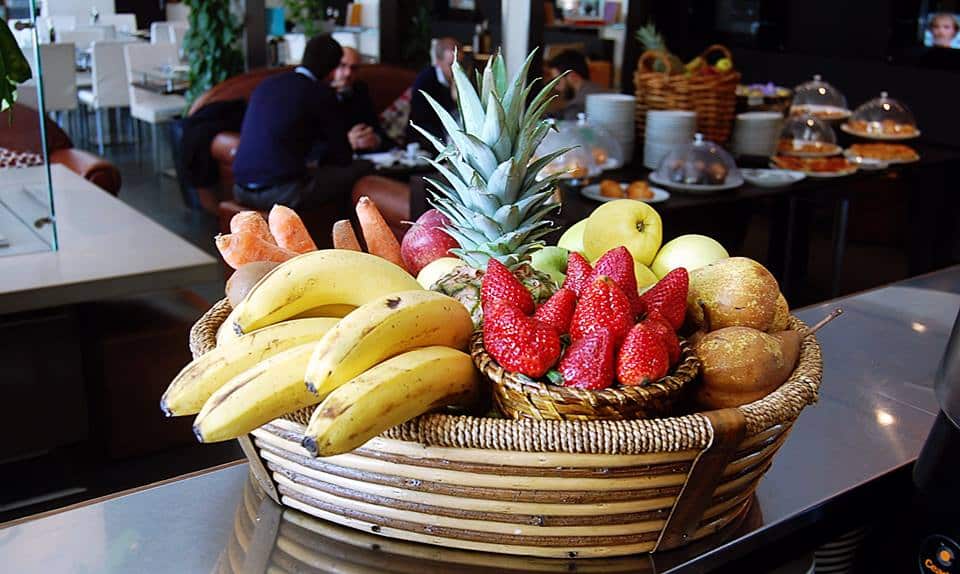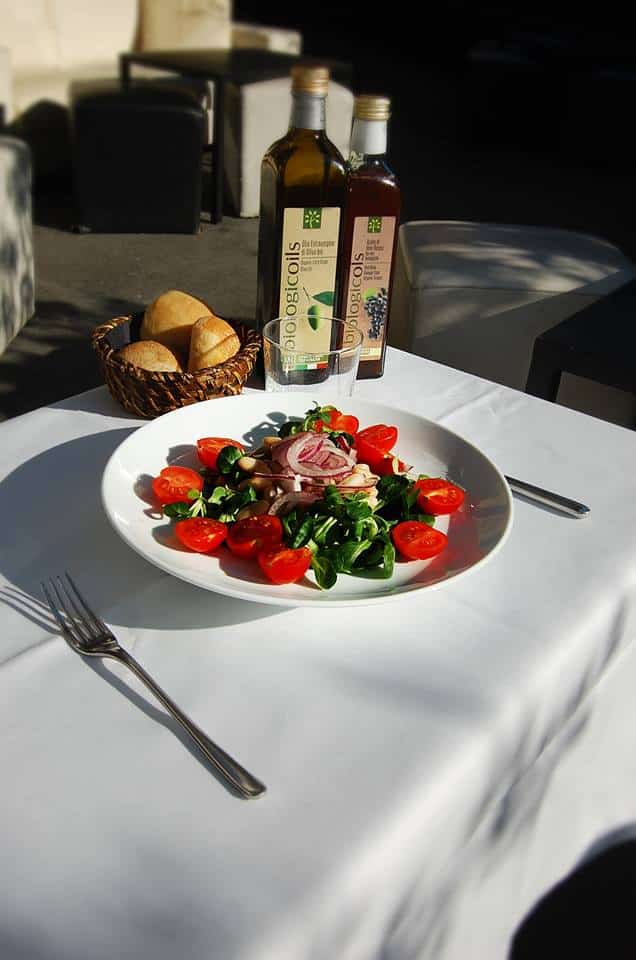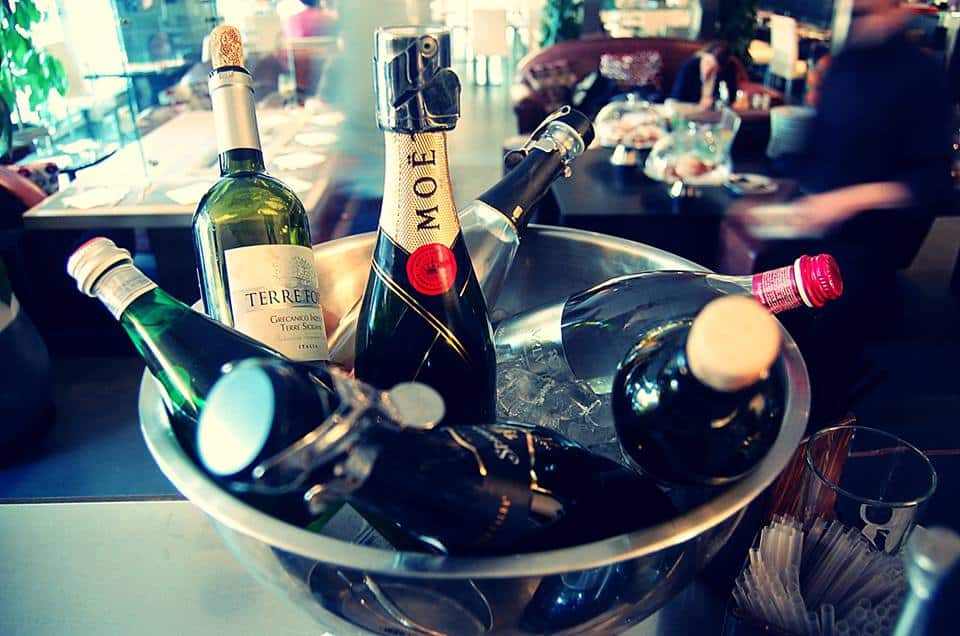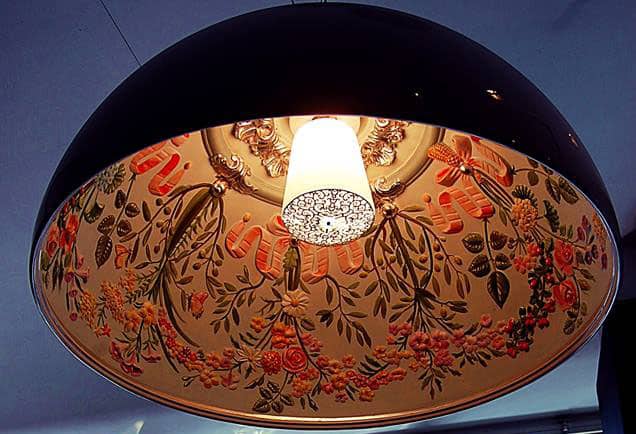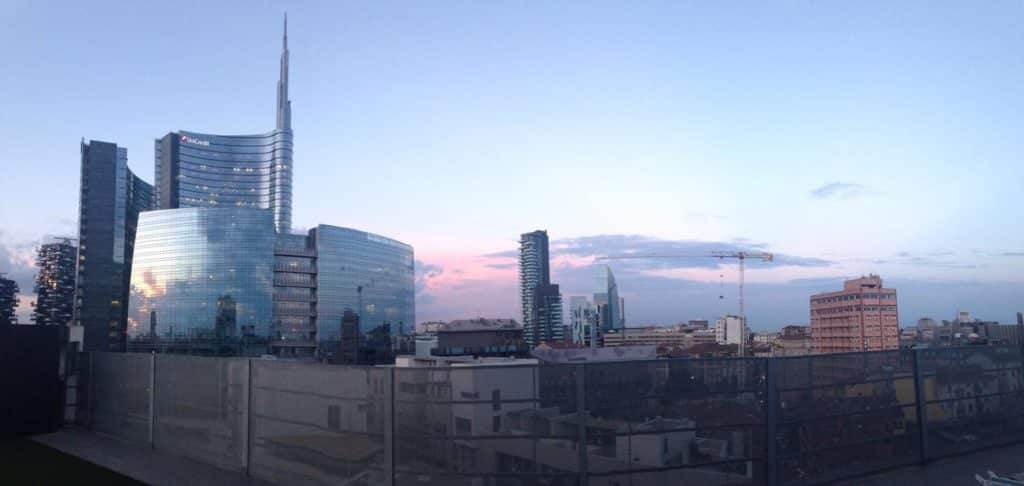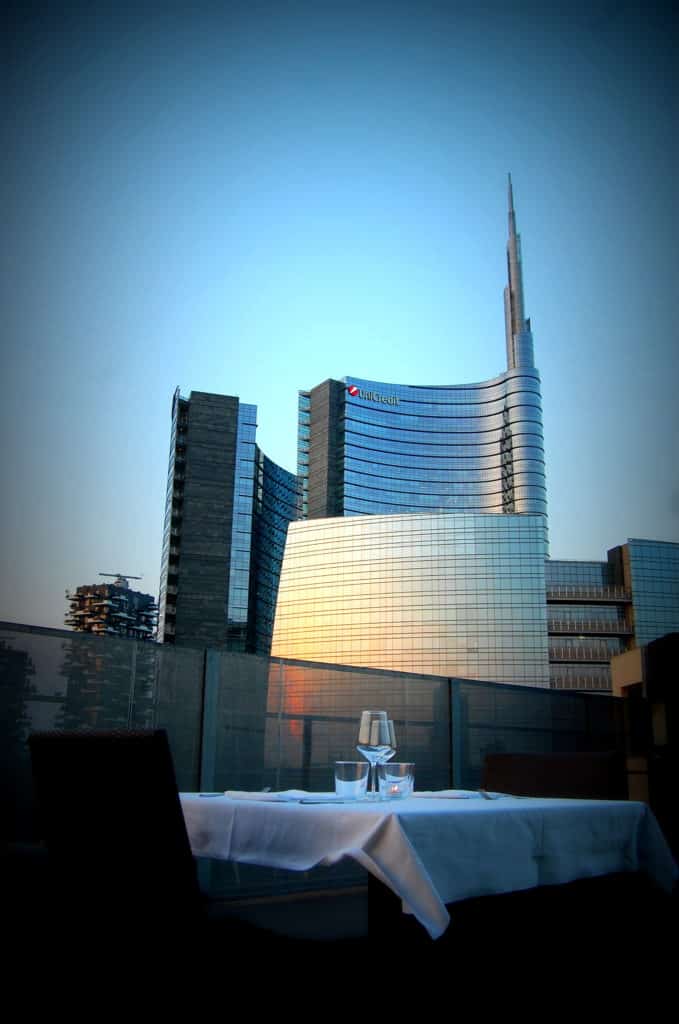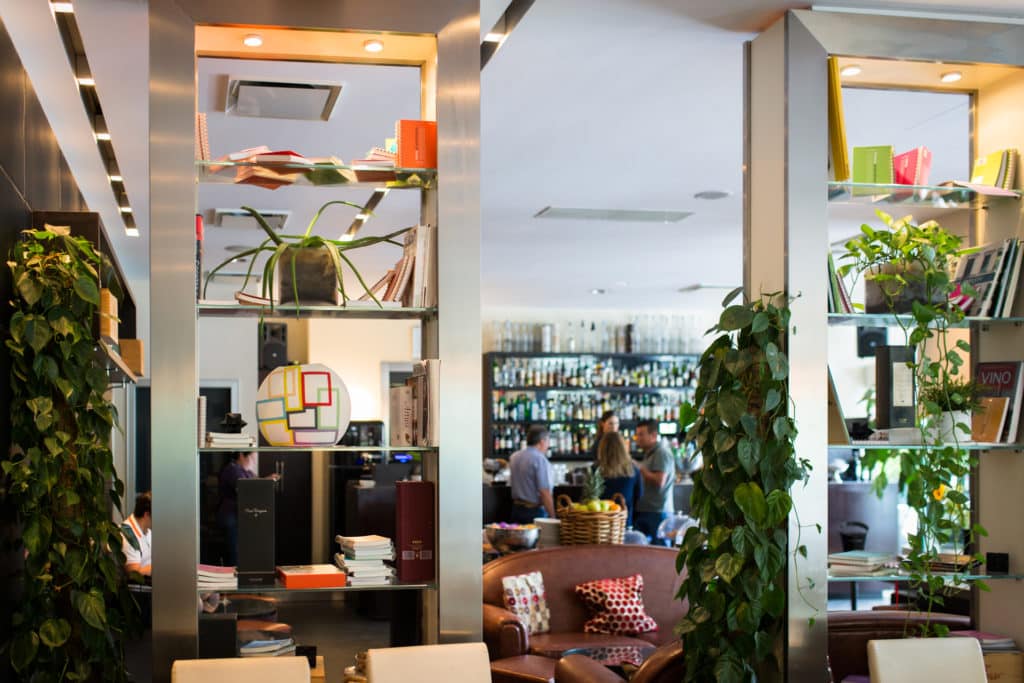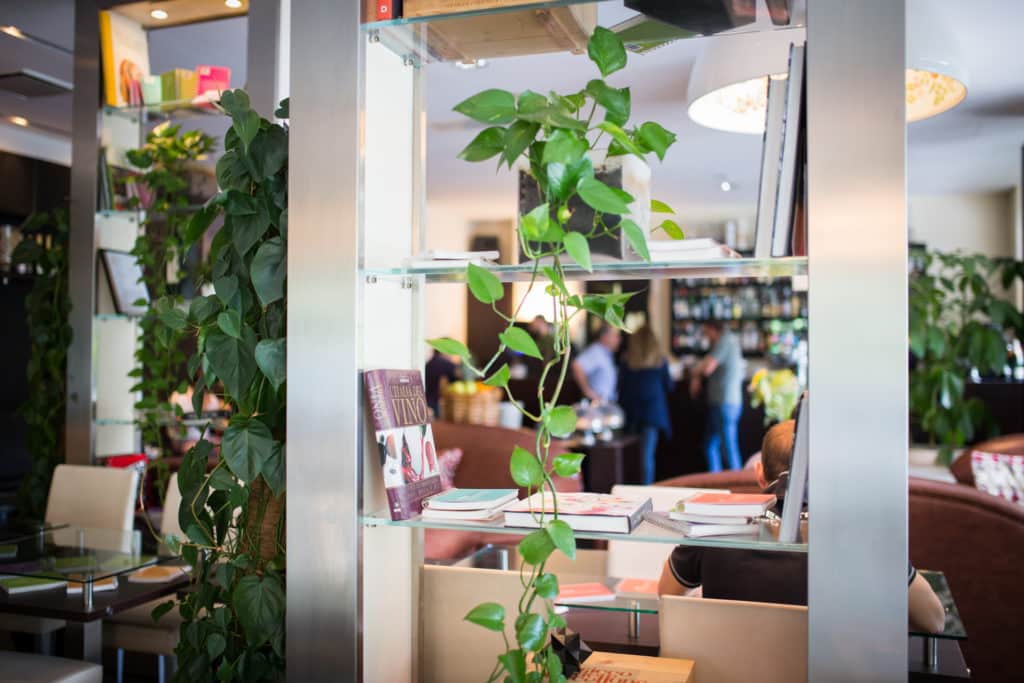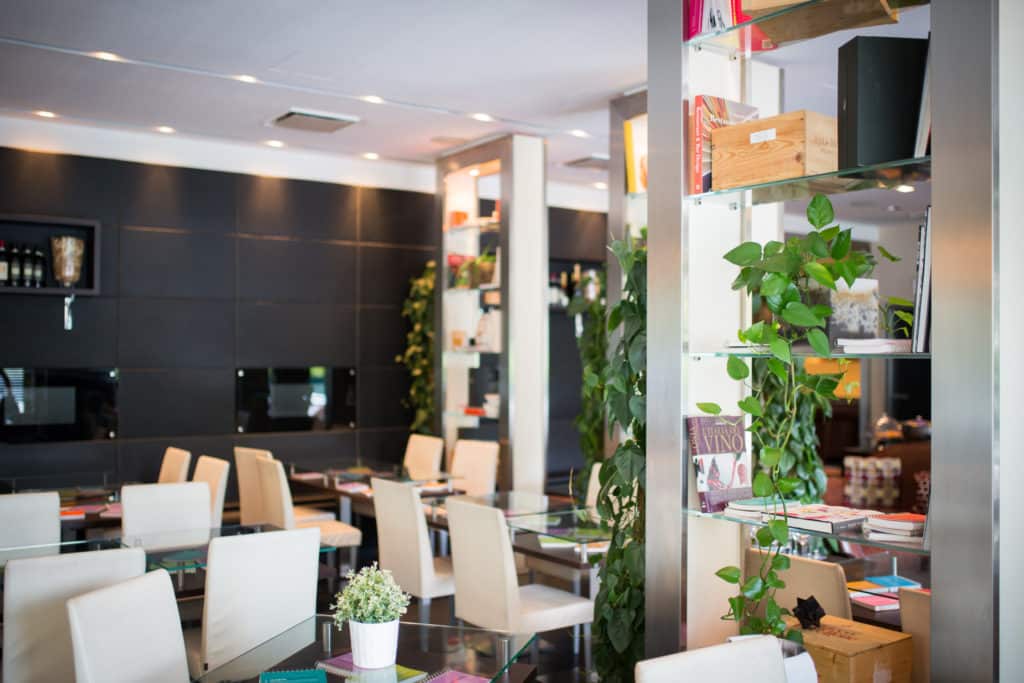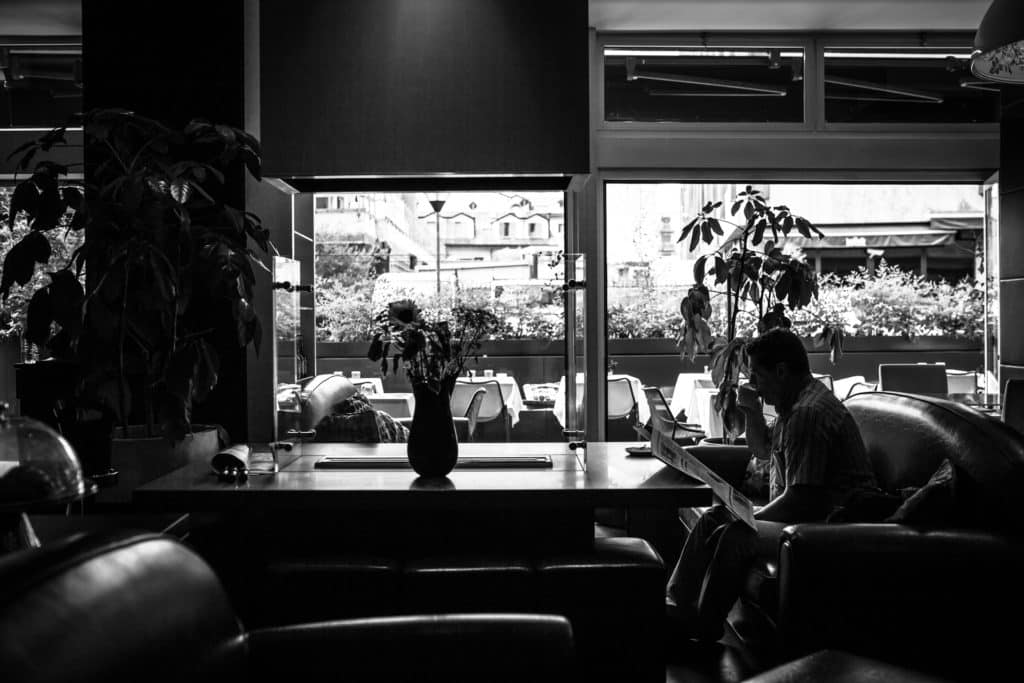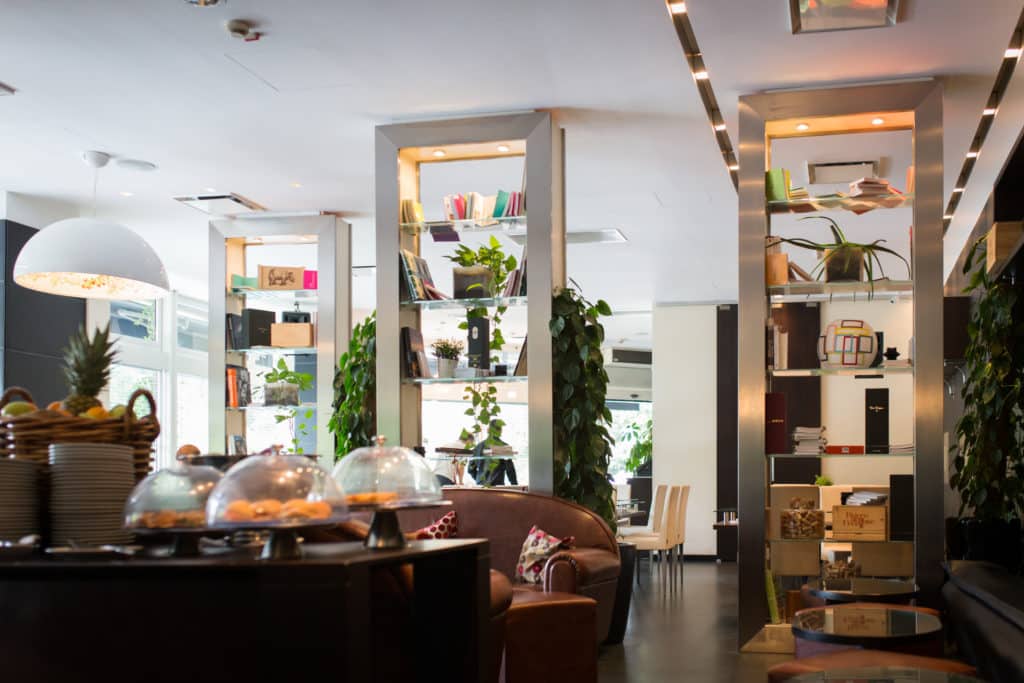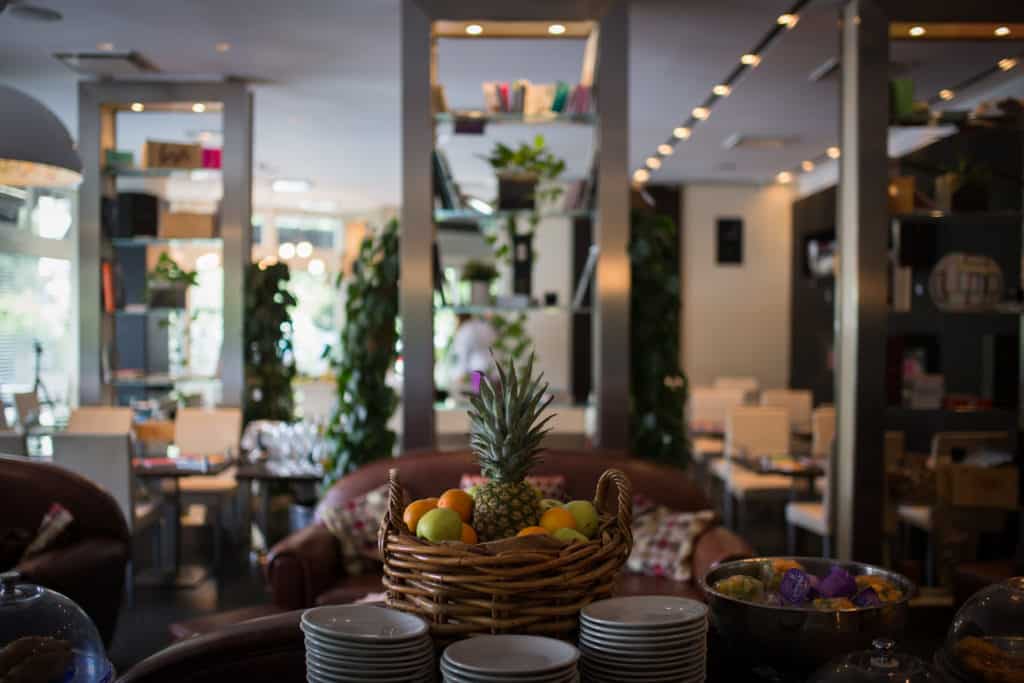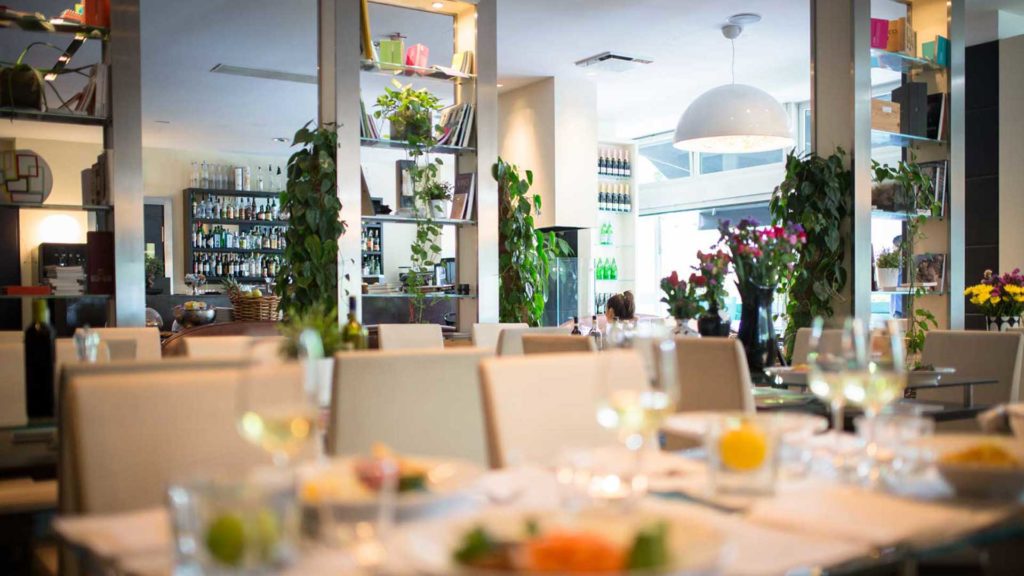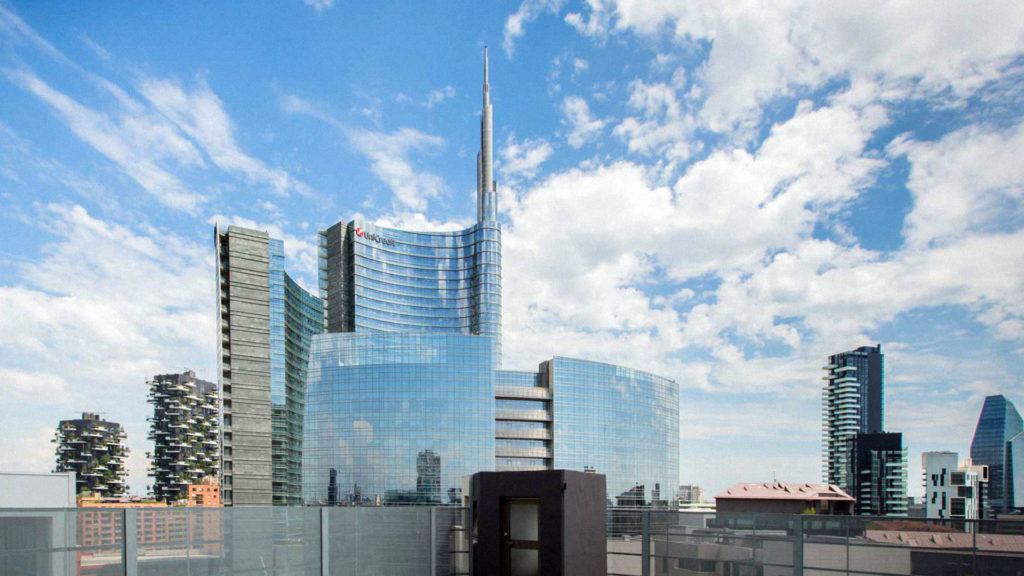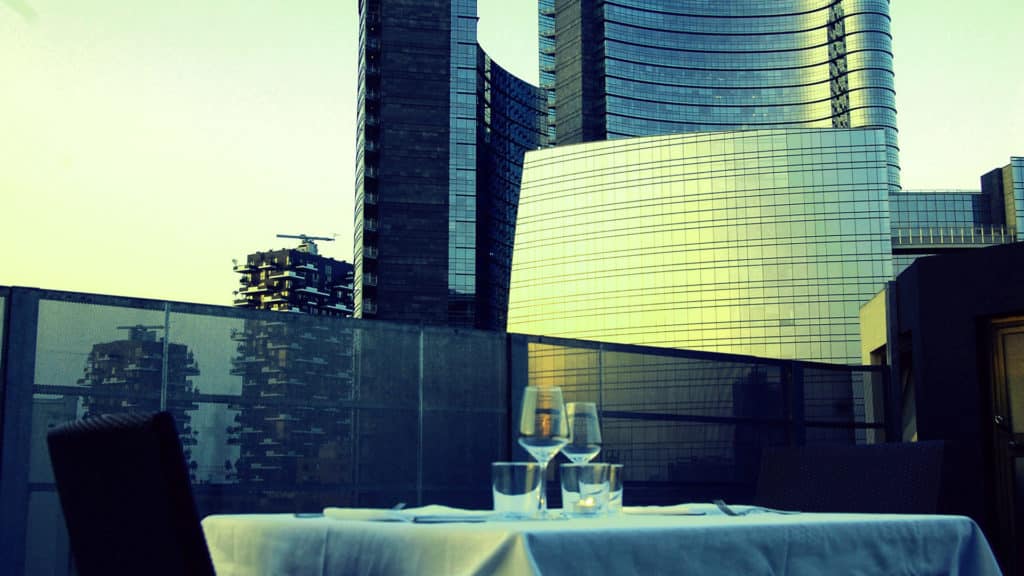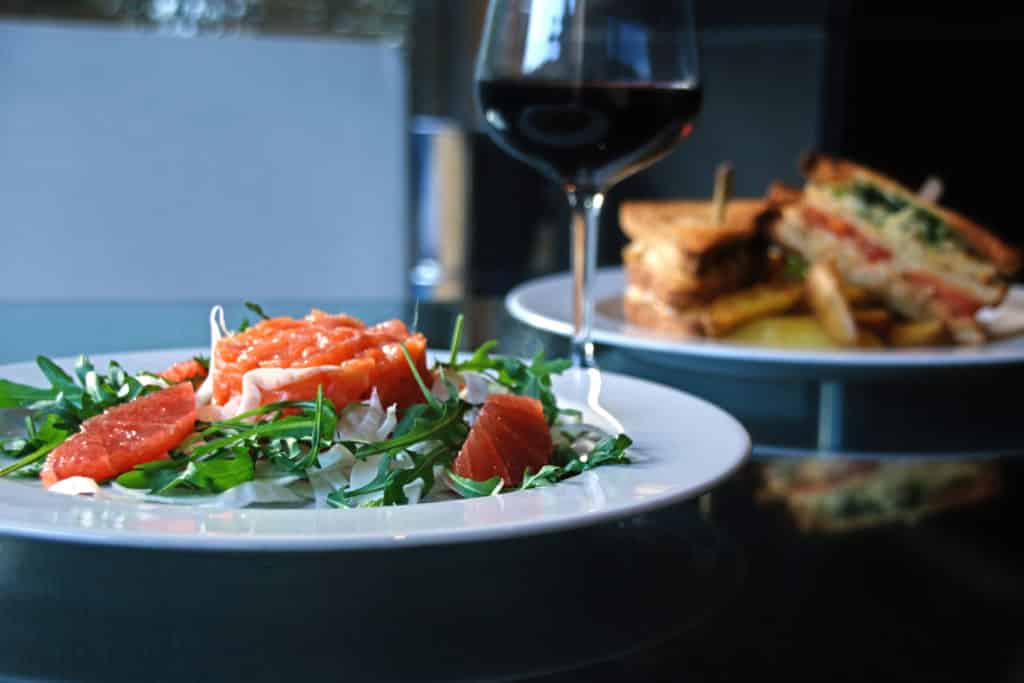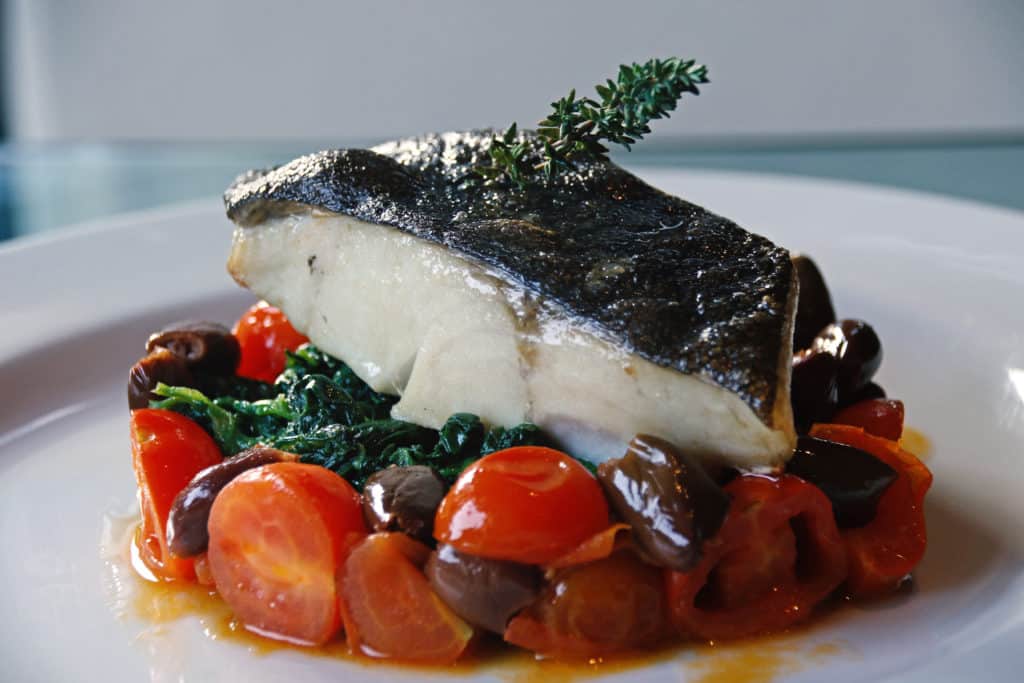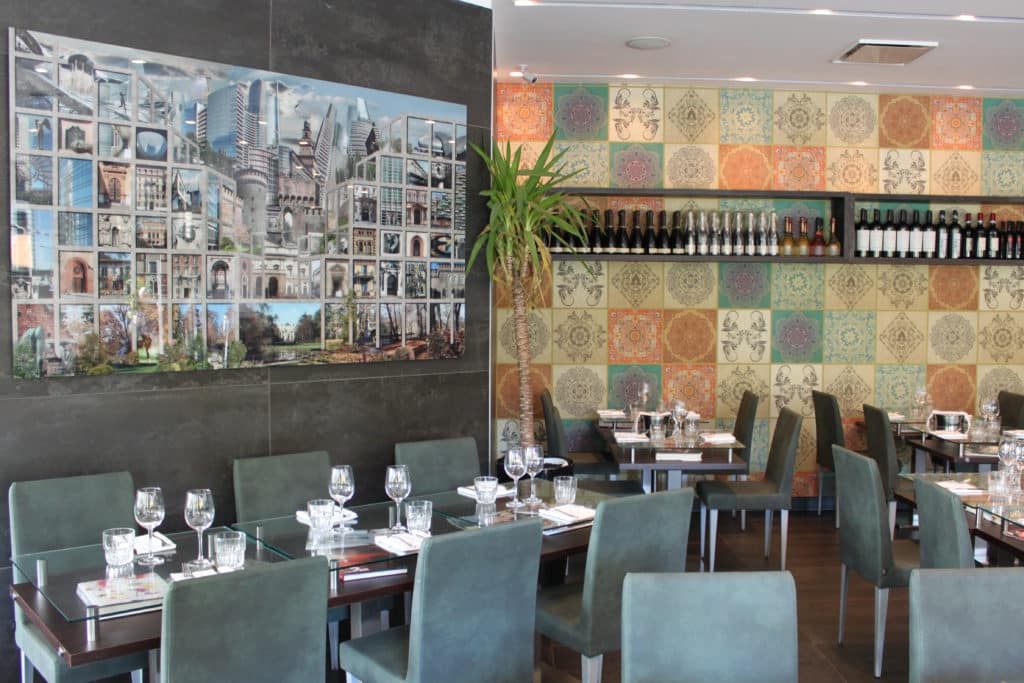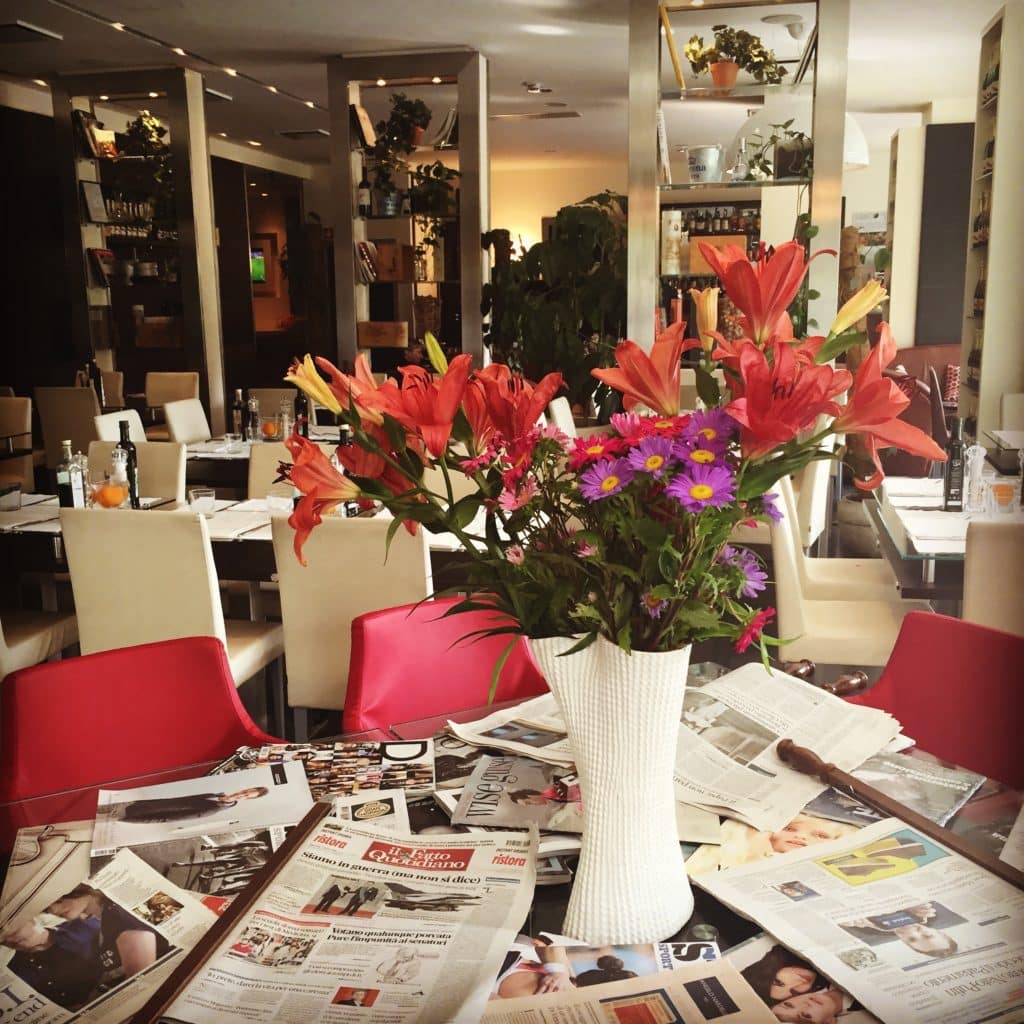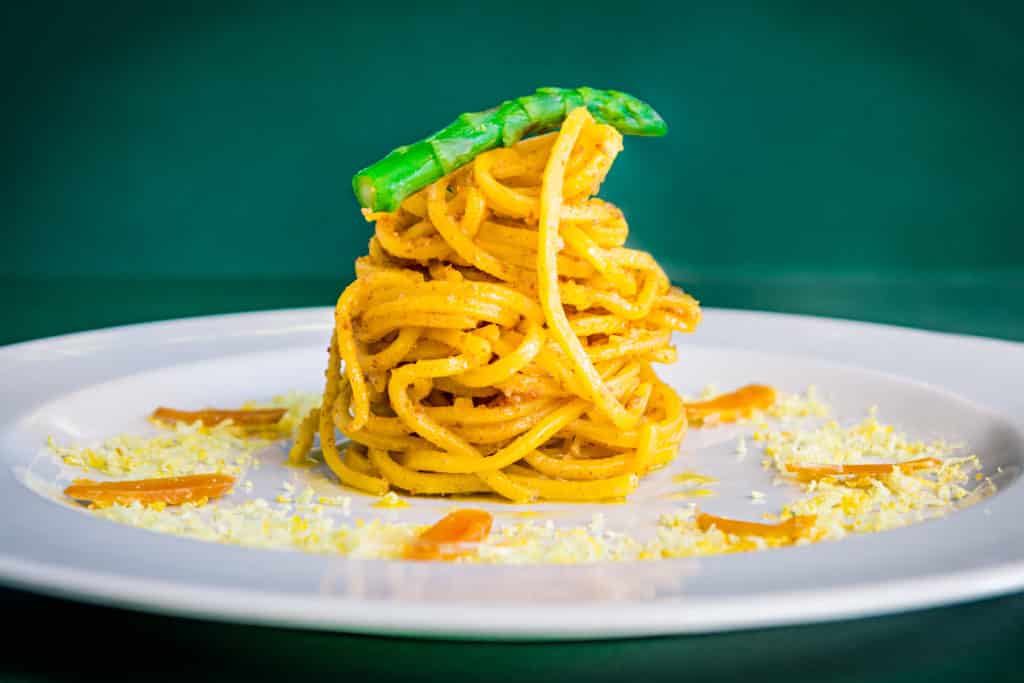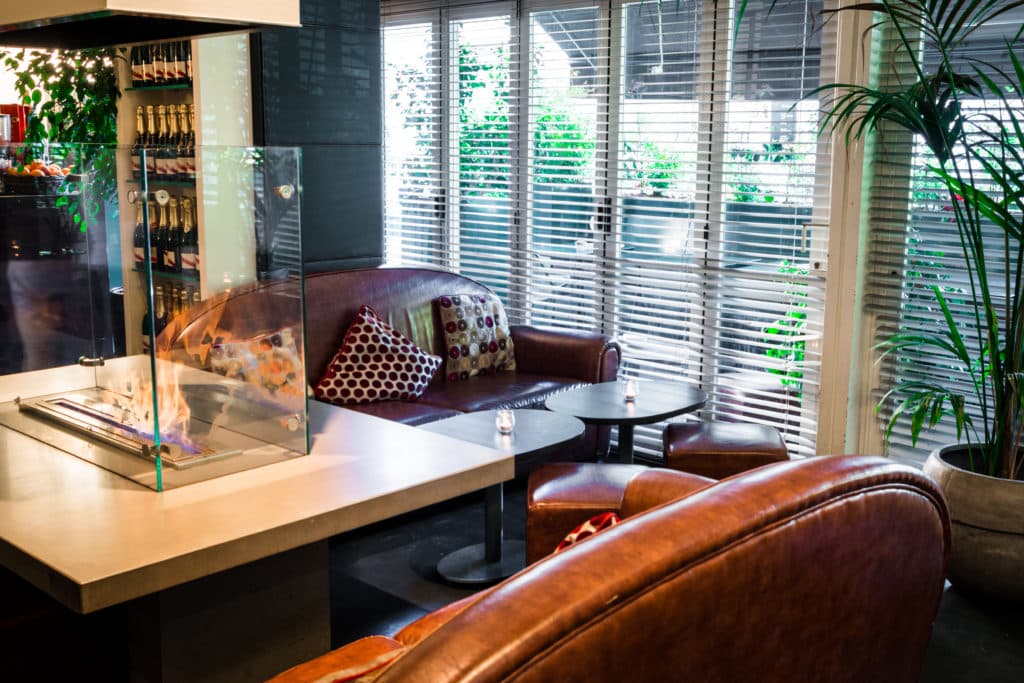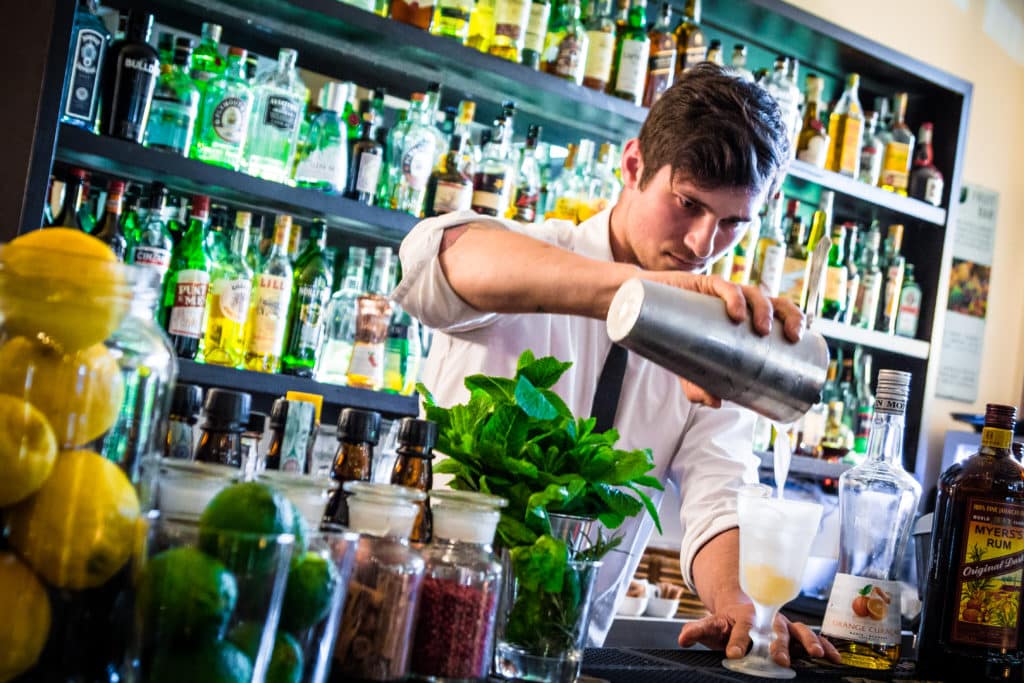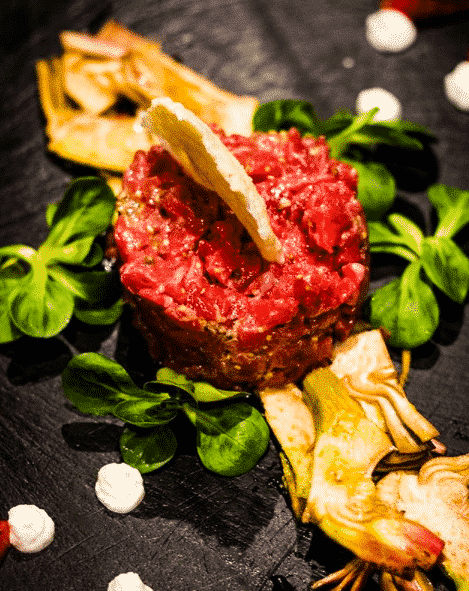 #Descrizione
BENVENUTO IN
CLASSICO RESTAURANT & BAR
Situato nel cuore della movida milanese, il Classico di Corso Como è il luogo ideale per chi desidera trascorrere una serata all'insegna del divertimento in un'atmosfera ricercata elegante e raffinata.
Empatia, servizio, qualità ed intrattenimento sono le parole chiave che al meglio descrivono questa bellissima location. Non solo ristorante con piatti tipici della cucina mediterranea e prodotti biologici, ma anche un lounge bar per ottimi drink e una splendida terrazza con vista sulla città è quello che potrete trovare al Classico di Corso Como.
Arredamento minimal di design e ottimo servizio, vi faranno sentire coccolati per tutto il corso della serata.
Situato in una delle strade più mondane e vivaci della città
Personale qualificato, accogliente e cordiale, attento ad ogni tua esigenza
Ingredienti di primissima scelta
Cucina mediterranea
Menù stagionali con ingredienti green
Eccellente lista di vini, alcuni dei quali biologici
Locale alla moda con divani di pelle vintage e tavoli di vetro
Cocktail ricercati
NEW YEAR'S EVE 2023
Classico restaurant & bar
Classico is a refined and trendy restaurant located in Corso Como in the heart of the Milanese nightlife.
The kitchen offers Mediterranean dishes with quality organic products accompanied by an excellent choice of wines.
This is the perfect place to spend New Years 2023!
The evening will be accompanied by live music!
CLASSICO
CONTEMPORARY TRATTORIA
& COCKTAIL BARS
31 December 2022
Dinner Shows & Parties
Gigi Zeus live dj set
__..._
Dinner Proposal 9.00 pm, 110 euro p.p.
Sila potato flan, castelmagno fondue and black truffle
Risotto Carnaroli Riserva creamed with thyme, porcini mushrooms and 24-month Parmesan
Millefeuille of fresh pasta, pink prawns, wild salmon and almonds
Crusted veal fillet, sautéed turnip greens and red fruit reduction
Pinot Gris wine and Refosco "Borgo Stajnbech". 1 bottle every 4 people
Homemade Panettone "Buonarroti" with mandarin mascarpone mousse
Toast with Champagne "Torchet Blanc de Blancs"
__..._
Toast proposal with table in Music Dehor 11.00 pm,
Champagne and Panettone 120 euros p.p.
__..._
Proposal after dinner 12.30 am,
Special Bottles of Super Alcohol in pre-sale 150 euros
New Year's Eve Dinner from 9.00 pm. With toast. —> 110€ p.p.   

SOLD OUT

Toast with table with Champagne and Panettone in Music dehor from 11.00 pm. —> 120€ for 4 people (at 12.15 am you can access the party venue)
After dinner Special Bottles of Super Alcohol from 12.30 am. —> 150€
Ecco 30 secondi di alcune delle canzoni che ascolterai sicuramente durante la serata
Toast with table with Champagne and Panettone in Music dehor

The €120 fee includes:

Toast with table with Champagne and Panettone in Music dehor.

From 11.00 pm (at 12.15 am it is possible to enter the venue for the party).

For 4 people

120,00

€

Toast with table with Champagne and Panettone in Music dehor

120,00

€

After Dinner Special Bottles of Superalcoholic

The 150€ fee includes:

Special Bottles of Superalcoholic

From 12.30 pm.

150,00

€

After Dinner Special Bottles of Superalcoholic

150,00

€

New Year's Eve Dinner

The 110€ fee includes:

New Year's Eve Dinner

1 bottle of wine every 4 people

The evening will be accompanied by live music!

From 9.00 pm.

SOLD OUT

110,00

€

New Year's Eve Dinner

110,00

€