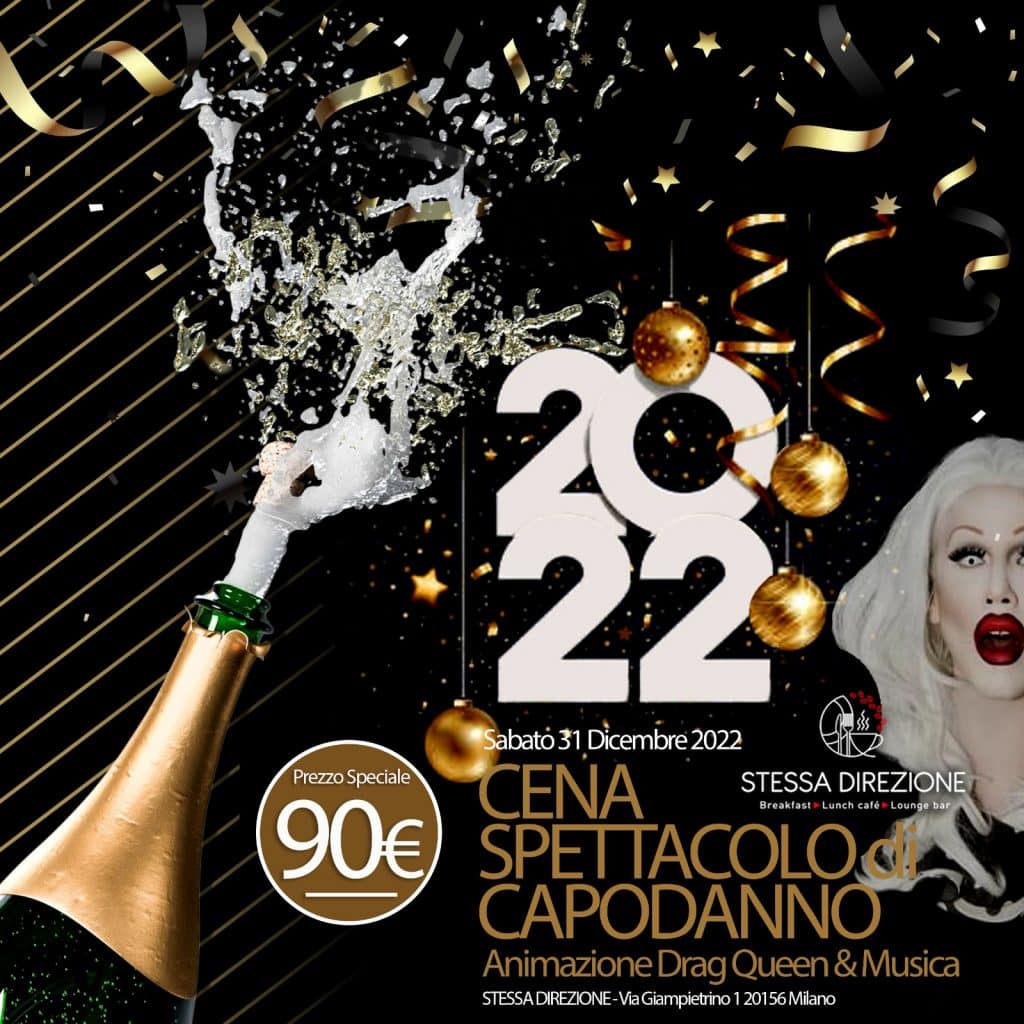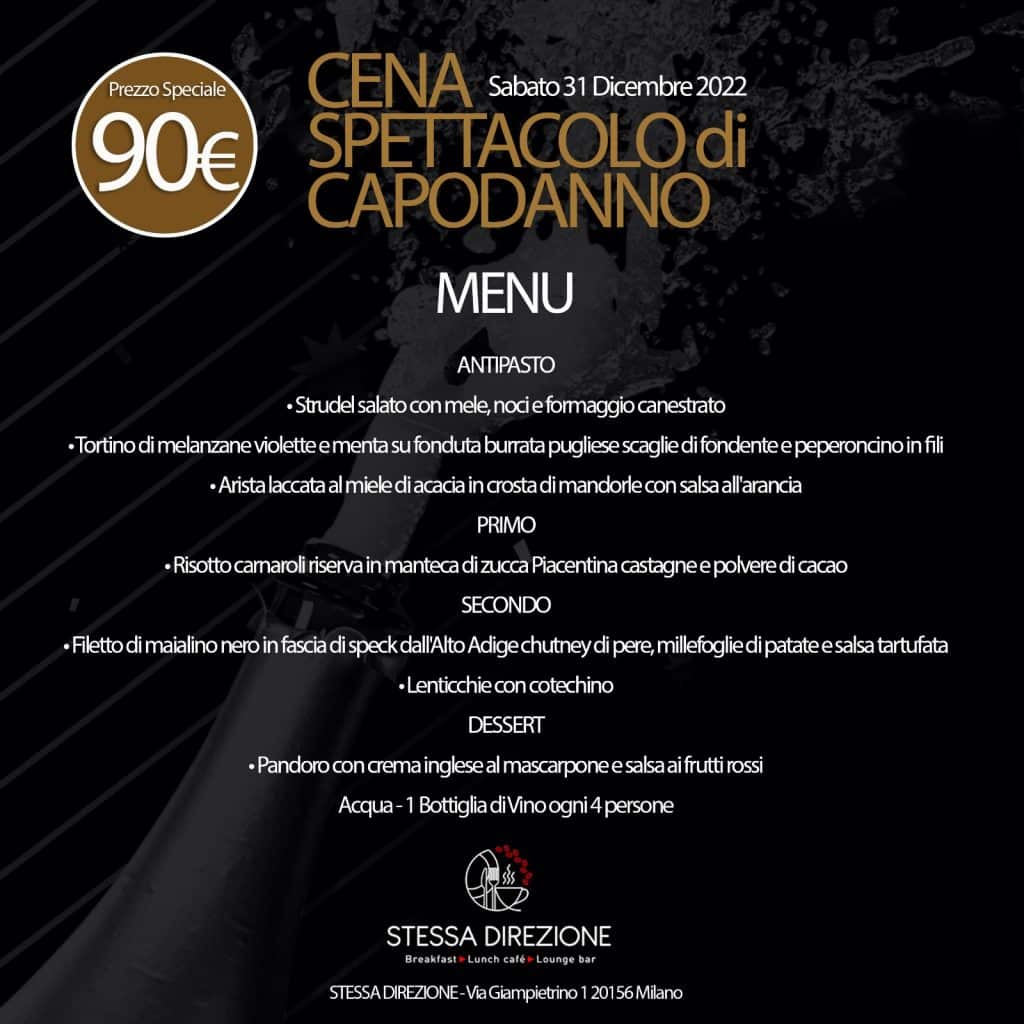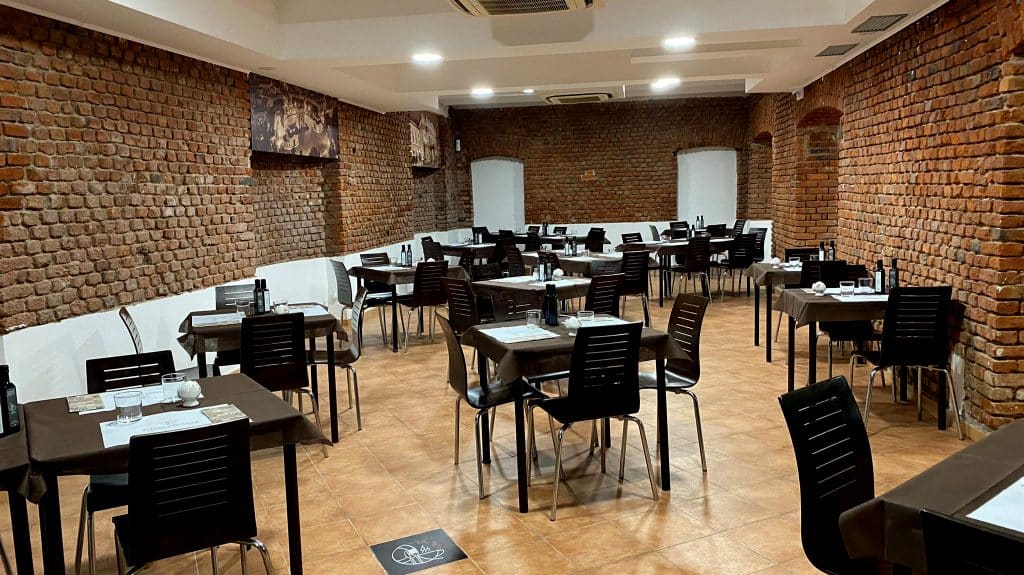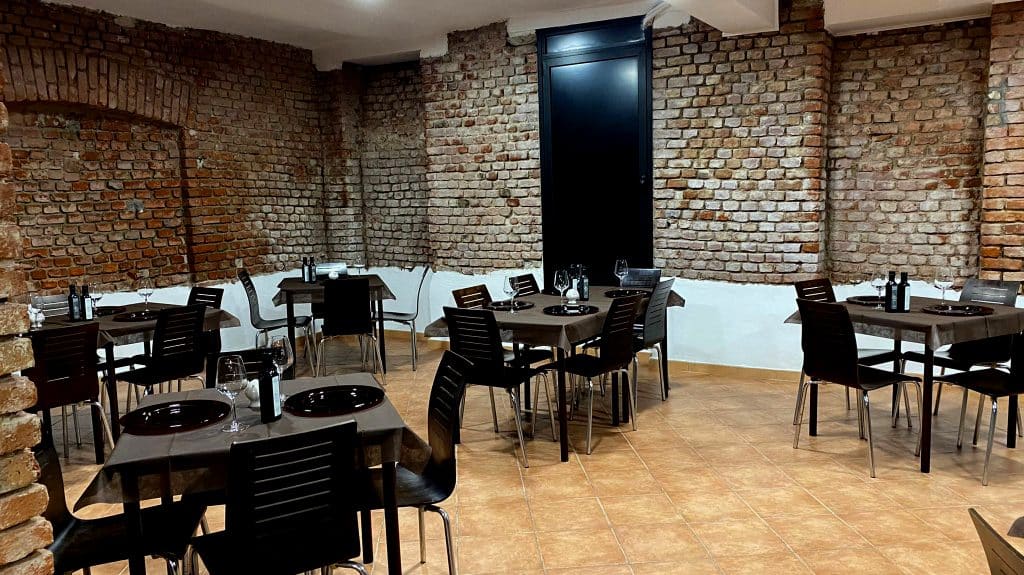 #Descrizione
C A P O D A N N O  2 0 2 3
STESSA DIREZIONE
In occasione di CAPODANNO 2023 abbiamo il piacere di invitarvi all'Evento: CENA SPETTACOLO DRAG QUEEN alla STESSA DIREZIONE MILANO!!
Inizia il nuovo anno con un prelibato Cenone con Spettacolo di Cabaret di Drag Queen, lasciati travolgere da un esplosivo dopocena in stile CONFUSION, che ti accompagnerà fino al 2023 Si inizia dal cenone servito per la notte di San Silvestro per arrivare alla mezzanotte con brindisi e dopocena danzante e tanto, tanto divertimento In serata Music Party con musica revival, commerciale, hit del momento 
Ti aspettiamo Sabato 31 Dicembre 2022!
Qualità eccellente sia nella cucina che nel servizio!
Crazy Drag Queen Show!
Prodotti tipici pugliesi e pesce di altissima qualità!
Cena con spettacolo per Capodanno 2023!
N E W  Y E A R ' S  E V E
STESSA DIREZIONE
Crazy Drag Queen Show
We are waiting for you to celebrate the beginning of the new year together with a delicious Dinner with Crazy Drag Queen Show.
In our restaurant you will find many gastronomic proposals, simple or more elaborate dishes, but also drinks suitable for all tastes, to better spend the New Year's Eve 2023.
In the evening Dj Set!
DINNER SHOW
APPETIZERS
Savoury strudel with apples, walnuts and canestrato cheese
Violet aubergine and mint pie on Pugliese burrata fondue with fondant flakes and chilli pepper threads
Acacia honey lacquered pork loin in an almond crust with orange sauce
***
FIRST DISH
Risotto carnaroli riserva in pumpkin manteca Piacentina chestnuts and cocoa powder
***
SECOND DISH
Fillet of black piglet in speck band from Alto Adige pear chutney, potato millefeuille and truffle sauce
Lentils with cotechino
***
DESSERT
Pandoro with mascarpone custard and red fruit sauce
Water and Coffee
1 bottle of wine every 4px
Ecco 30 secondi di alcune delle canzoni che ascolterai sicuramente durante la serata
DINNER SHOW

The €90 fee includes:

Dinner show

Crazy Drag Queen Show
DJ Set

90,00

€