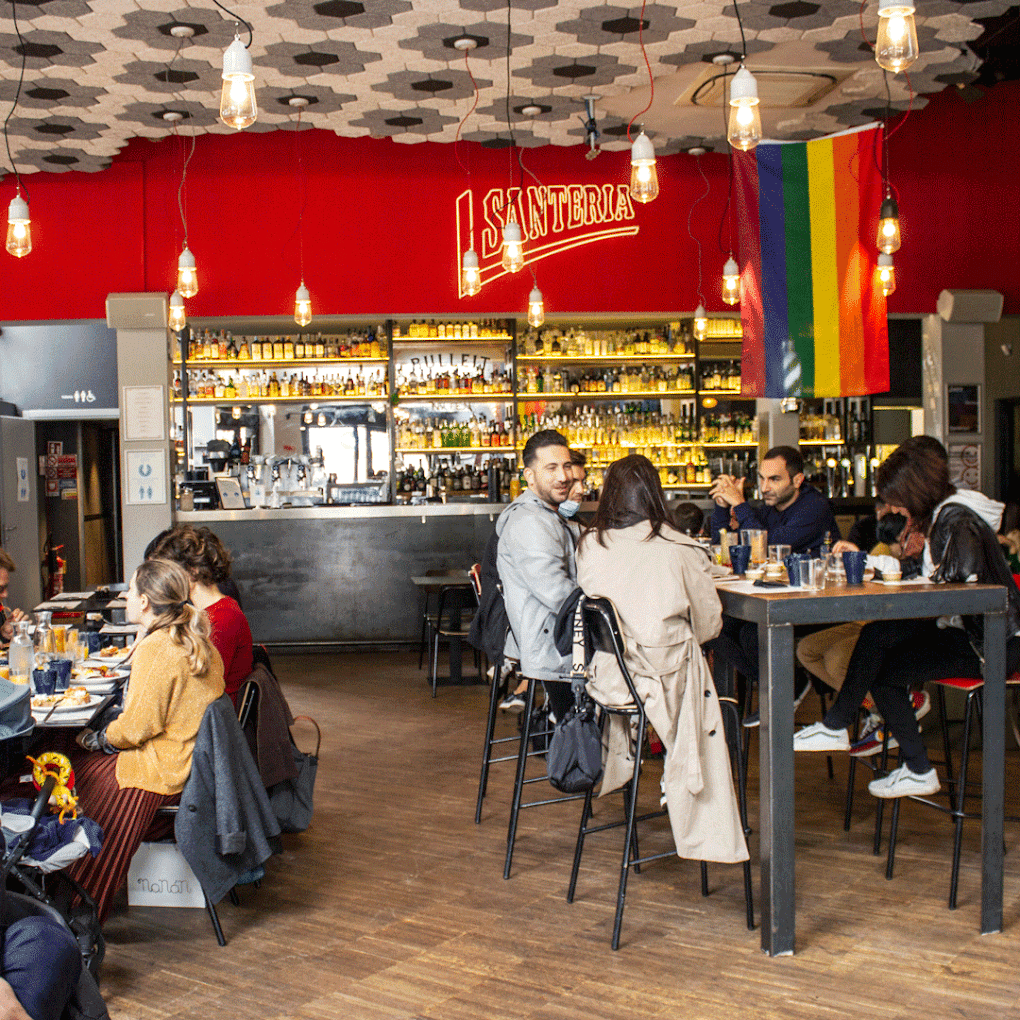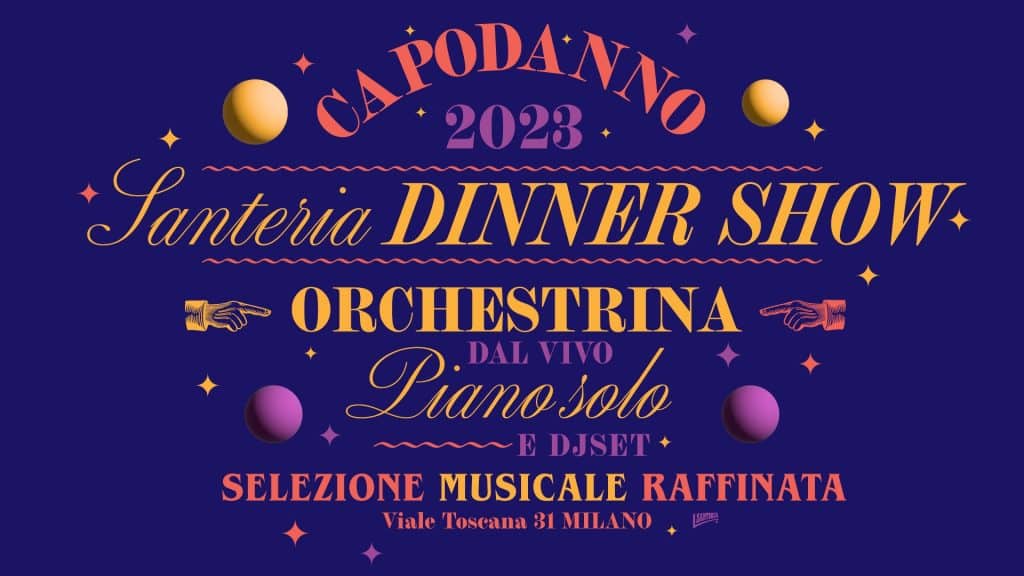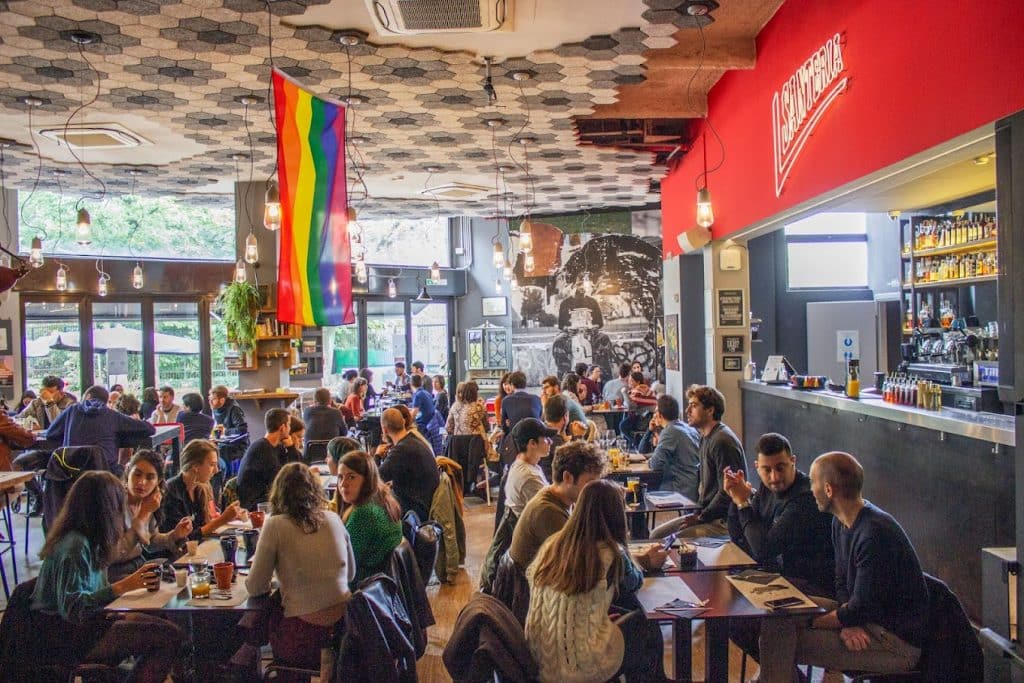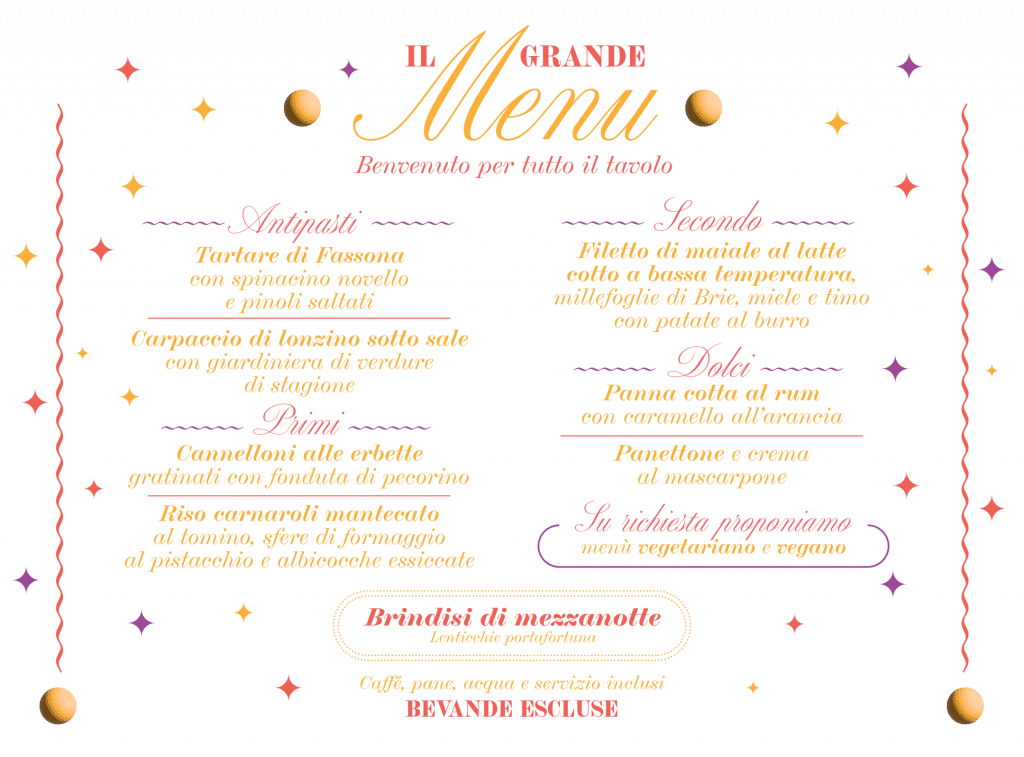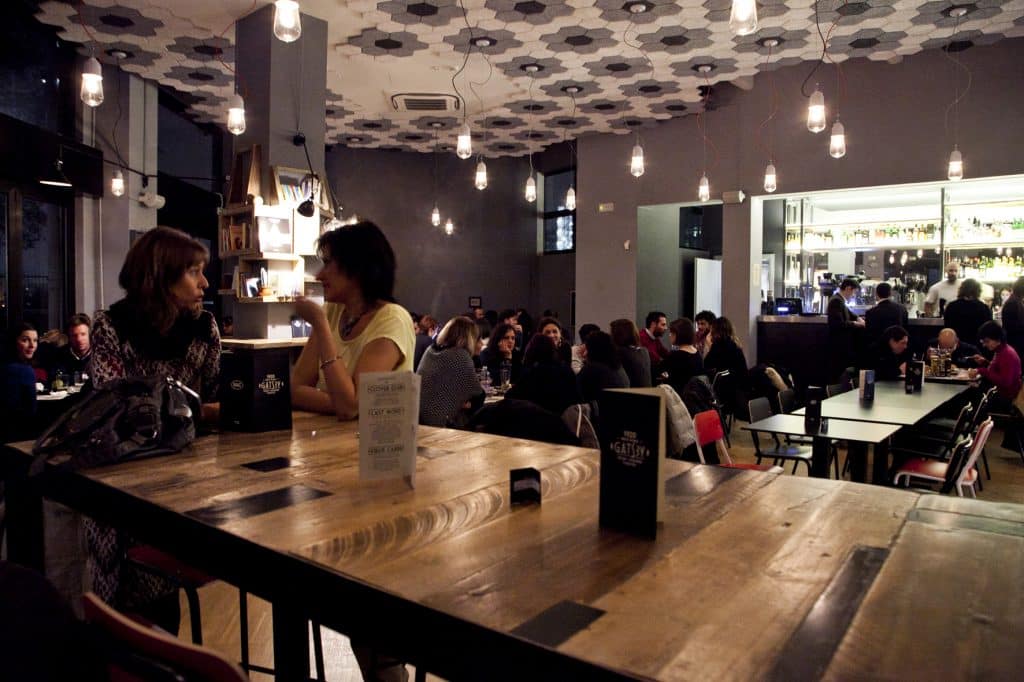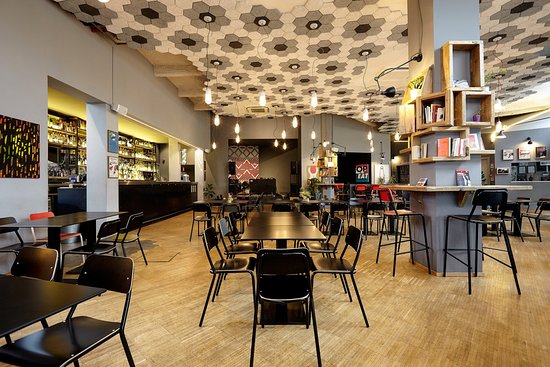 #Descrizione
Il 31/12 festeggia il capodanno con noi, ci sarà un menù speciale, un'orchestrina dal vivo, una performance di piano solo e dj set. ore 19.00 apertura ore 20.30 inizio cena
Santeria Toscana 31 è un modello unico di intrattenimento per tutta la città.
Modello unico di intrattenimento
Orchestrina dal vivo
Performance di piano solo e dj set.
Spazio di 1000 mq di fronte alla Bocconi
A thousand square meters that Santeria has transformed into a large bar with kitchen, an imposing theatre, a shop, a training room, a meeting room and an artistic atelier. All in front of the Bocconi campus, soon to be built, near the Vettabbia park and next to the former Porta Romana airport overlooked by important city projects (Fondazione Prada, Fondazione Filarete, Centro Pompeo Leoni, IED).
THE BIG MENU
Welcome for the whole table
Appetizers
Fassona tartare with baby spinach and sautéed pine nuts Salted loin carpaccio with pickled vegetables in season
First
Cannelloni with herbs au gratin with pecorino fondue Carnaroli rice creamed with tomino cheese, pistachio cheese spheres and dried apricots
Seconds
Pork tenderloin cooked at low temperature in milk, Brie puff pastry, honey and thyme with buttered potatoes
Sweets
Panna cotta with rum and orange caramel
Panettone and mascarpone cream
On request we offer
Vegetarian and Vegan Menu
Midnight toast
Lucky lentils
Coffee, bread, water and service included
DRINKS NOT INCLUDED
Ecco 30 secondi di alcune delle canzoni che ascolterai sicuramente durante la serata
No products were found of this vendor!