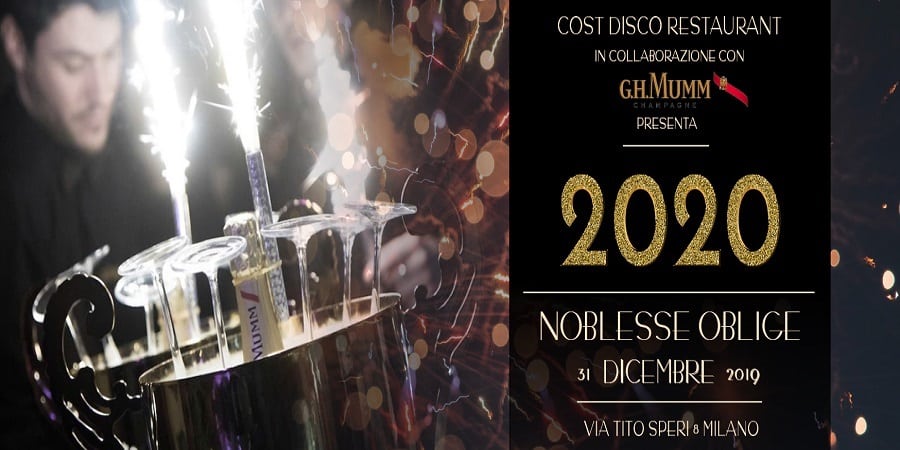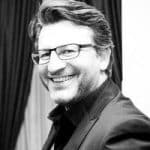 Capodanno Cost
Via Tito Speri, 8,

20154,

Milano,

Italy
CENONI PRENOTATI
SERATE PRENOTATE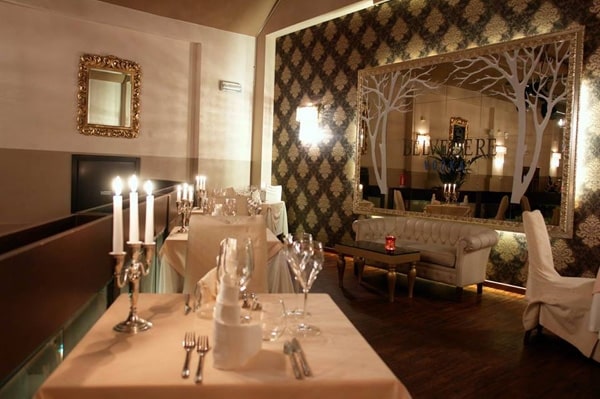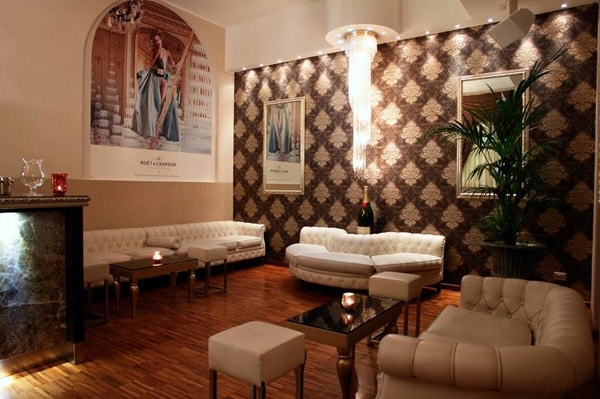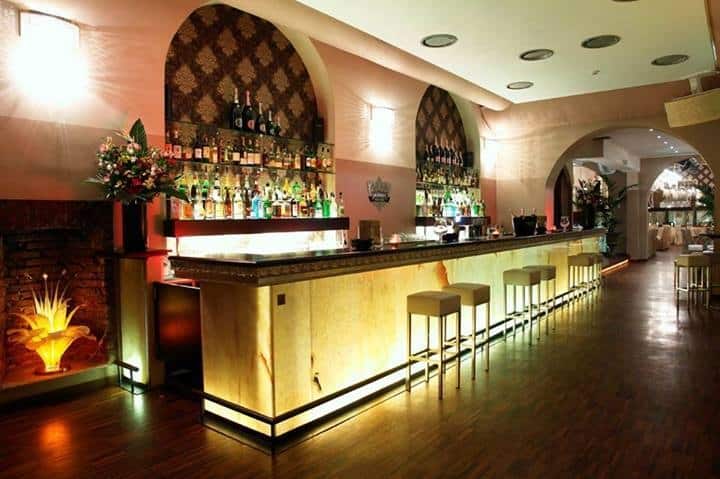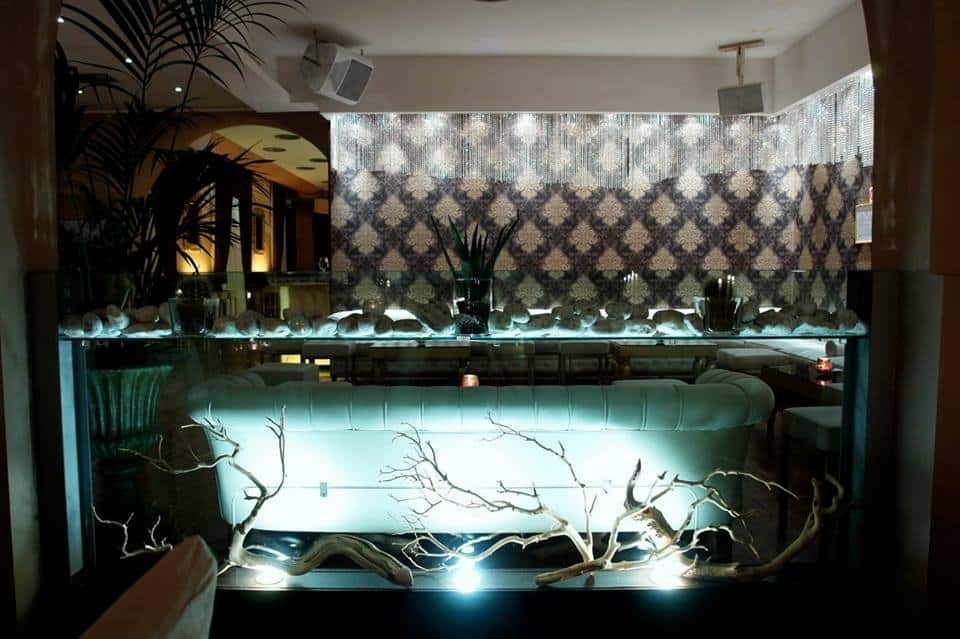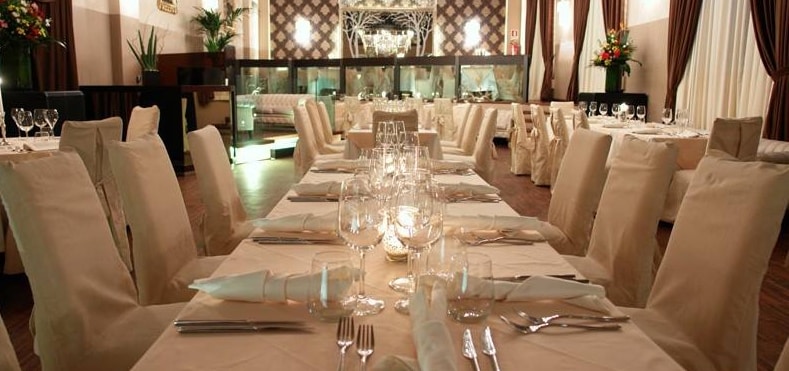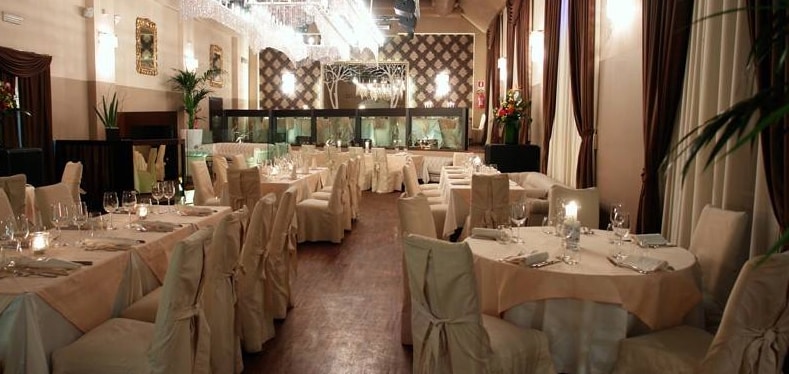 #Descrizione
Benvenuti al
Cost
Situato nel pieno della movida milanese, a pochi passi dalla fermata della metropolitana Garibaldi e dalla storica Corso Como, fulcro della vita notturna della città, il Cost dispone di uno spazio ristorante, lounge bar e disco cool ed elegante.
E' un locale poliedrico che ti farà immergere nei profumi e nei sapori della cucina mediterranea, senza rinunciare al divertimento fino a tarda sera. Vietato annoiarsi! Due spaziose pedane e un palco danno movimento alla sala ristorante, circondata da tendaggi di voile e velluto, specchi e un maestoso lampadario costellato di cristalli Swarovski che crea un sorprendente gioco di luci.
Il Cost è anche dopocena! Attore principale del bar è l'imponente bancone in alabastro retro illuminato che, insieme agli eleganti lumieres anni '20 in cristallo, alle preziose tappezzerie damascate e ai confortevoli divani in pelle capitonée , dona un'impronta inimitabile a questa zona del locale.
NEW YEAR 2019-2020
31 December @ COST Via Tito Speri MILAN
Noblesse Oblige
DRESS CODE: Black Tie
Lots of taste and lots of fun. The perfect potion of a party is a balanced mix of exclusivity, elegance, great food and lots of bubbles to toast in joy.
The Cost offers you all this during its exclusive closed party for New Year's Eve party.
The evening will begin at 8.30 pm and, by reservation only, it will be possible to sit at your table for the refined Gala Dinner.
From 22.30 the piano bar of Francesco "Affo" Affinito, will involve the room with a repertoire of music to be sung until the end of the old year.
At the stroke of midnight we will toast with Champagne GH MUMM and then continue the evening with music with our DJ Resident Fabio "Luxury" Franchini with the greatest hits of 2019 and the evergreens of the past.
For those who do not book dinner, it is possible to reach us from 23.30 onwards.
20.00 opening doors
21.00 dinner
10.30 pm live piano bar
00.00 hours toast
Hours 00.01 start dances
Cost per person € 120.00, with table reserved for the evening.
In the cost of the dinner is included in each case a table of support for the evening. The tables in the main hall are assigned giving priority to those who already book the bottle for after dinner, the cost is from € 200, spirits or champagne.
Entry from 11.30pm
€ 25.00 (prepaid reduced € 20.00) including 1 drink
Anything not specifically mentioned is to be considered extra.
Served Dinner
Appetizers:
Salmon tartare with lumpfish roe and wakame seaweed
Potato, pumpkin and crispy bacon flan with pistachio pesto and Castelmagno fondue
***
Bis of First:
Calamarata with datterini, prawns, calamari, mussels and turnip greens
Low-fat Agnolotti with roast sauce and porcini mushrooms from the Val di Taro
***
Second:
Stewed veal, honey and chestnuts with Valsugana polenta
***
Dessert:
Panettone and pandoro with rum mascarpone cream and chocolate curls
***
Natural and sparkling water
Barbera d'Asti Docg and Roero Arneis "Vallebelbo" cellars
(1 bottle every 4 people)
Champagne GH MUMM
(1 bottle at the table for the toast)
Ecco 30 secondi di alcune delle canzoni che ascolterai sicuramente durante la serata
Dinner

The fee includes:

* dinner

120,00

€

Buffet

The fee includes: * buffet

60,00

€

Party Man

The fee includes:

* men's party

30,00

€

Party Woman

The fee includes:

* party woman

20,00

€