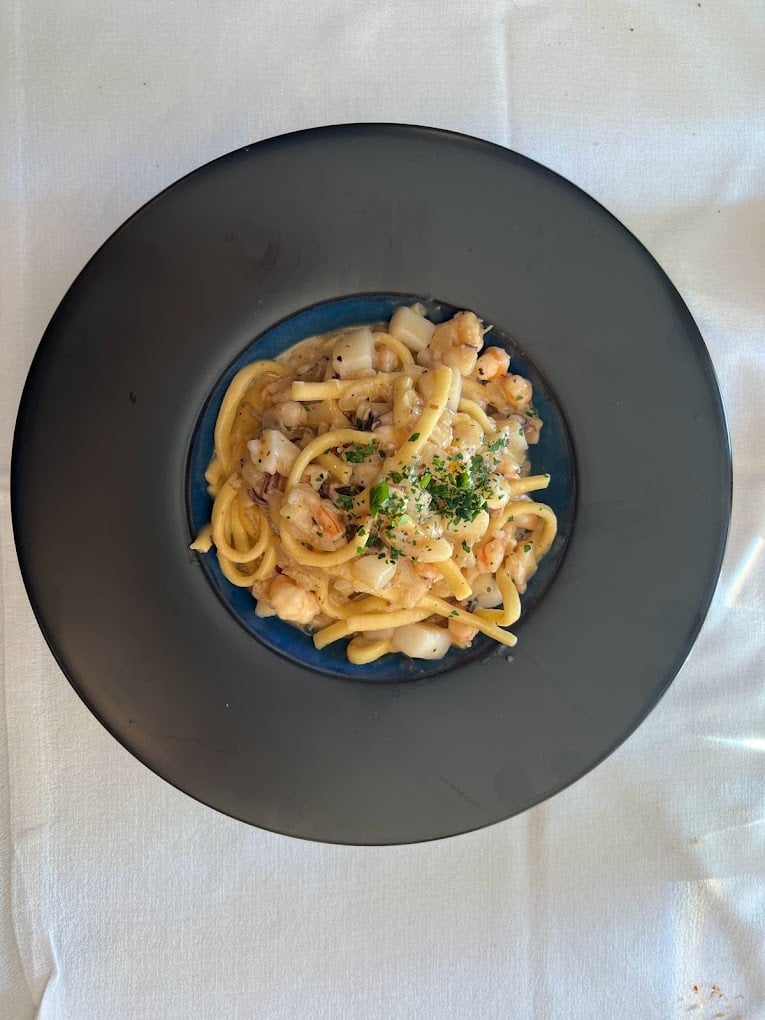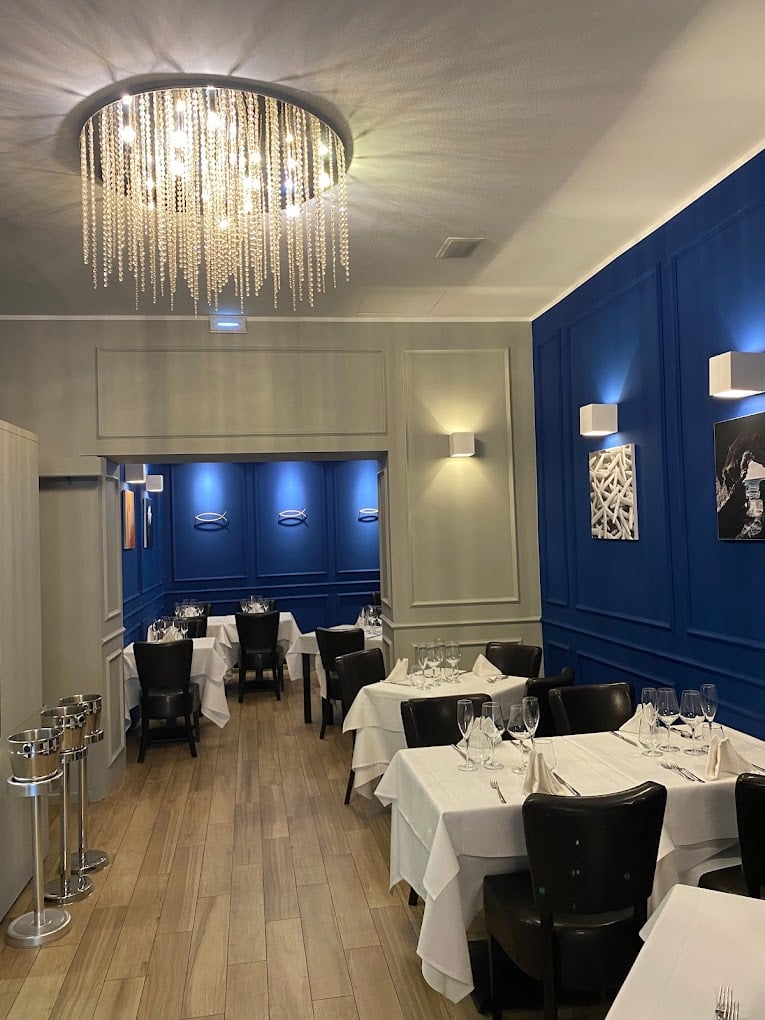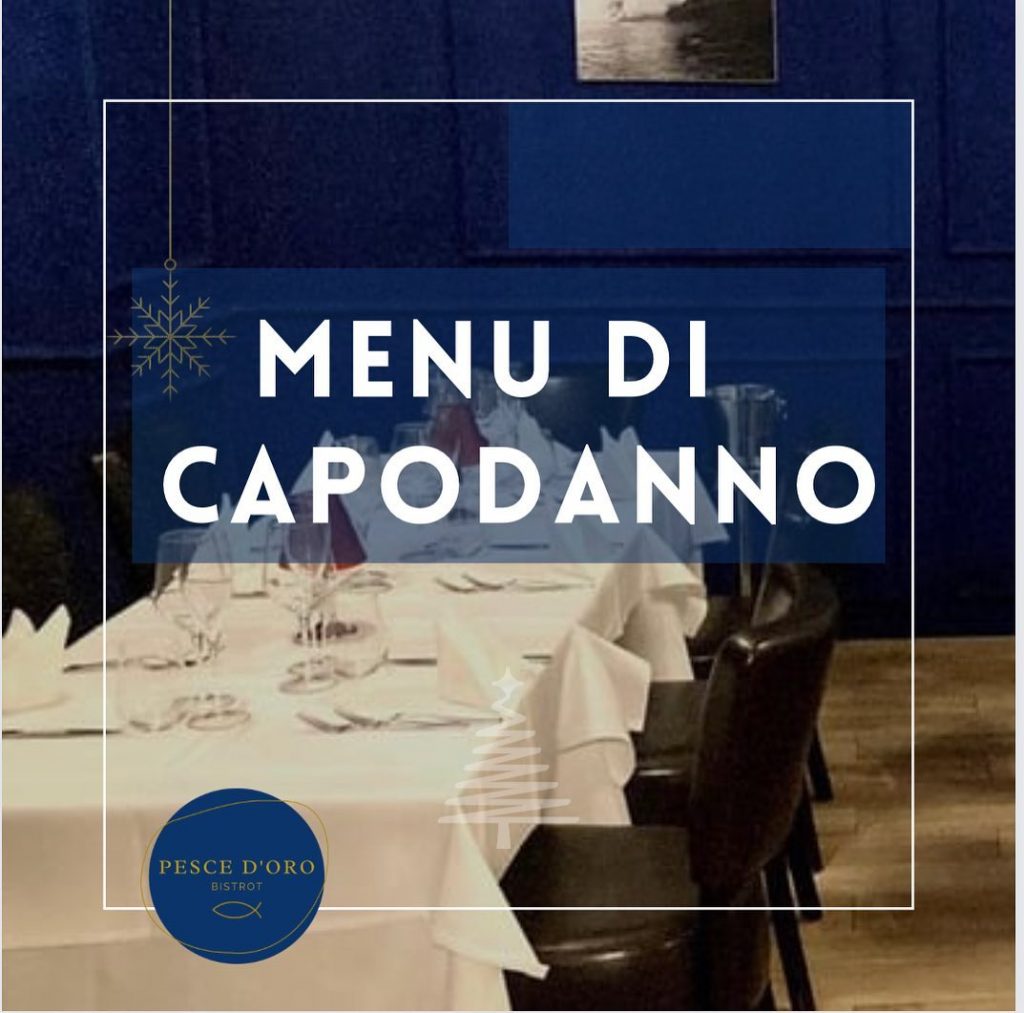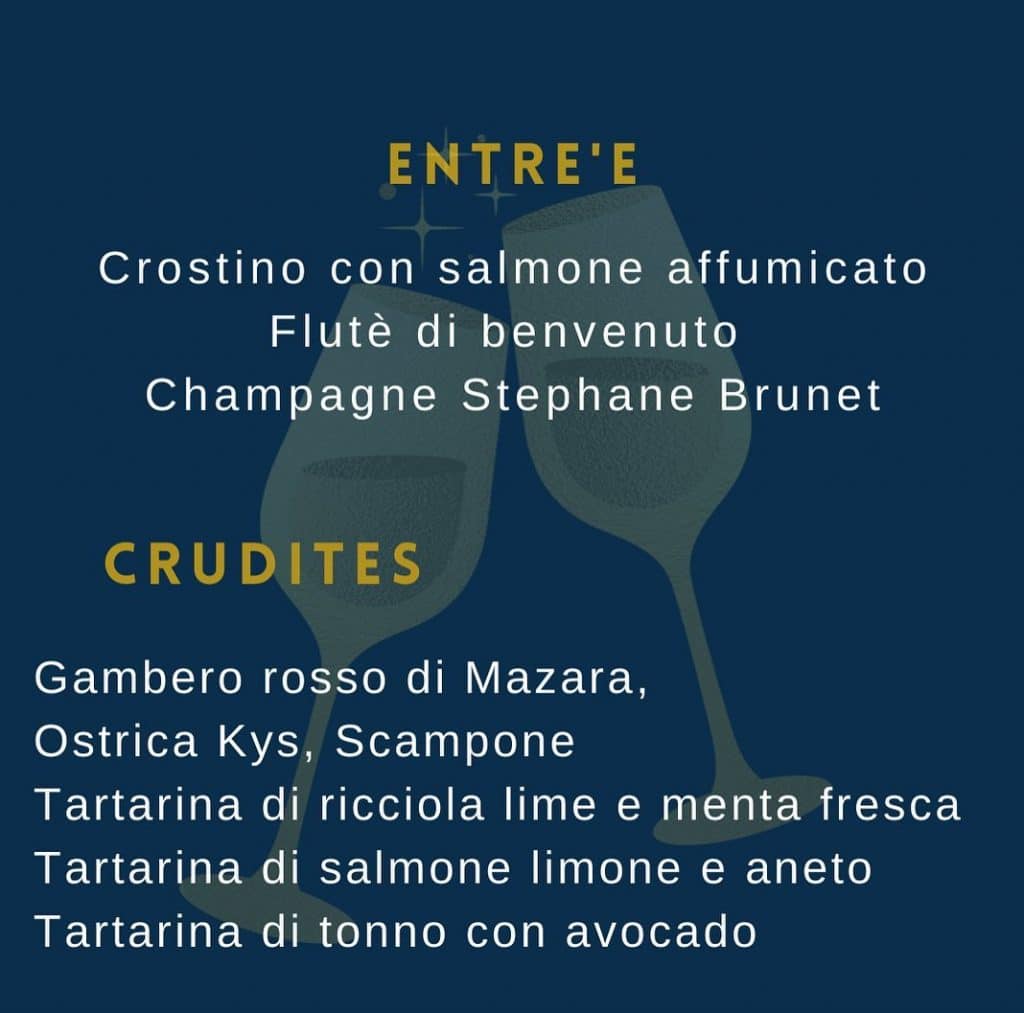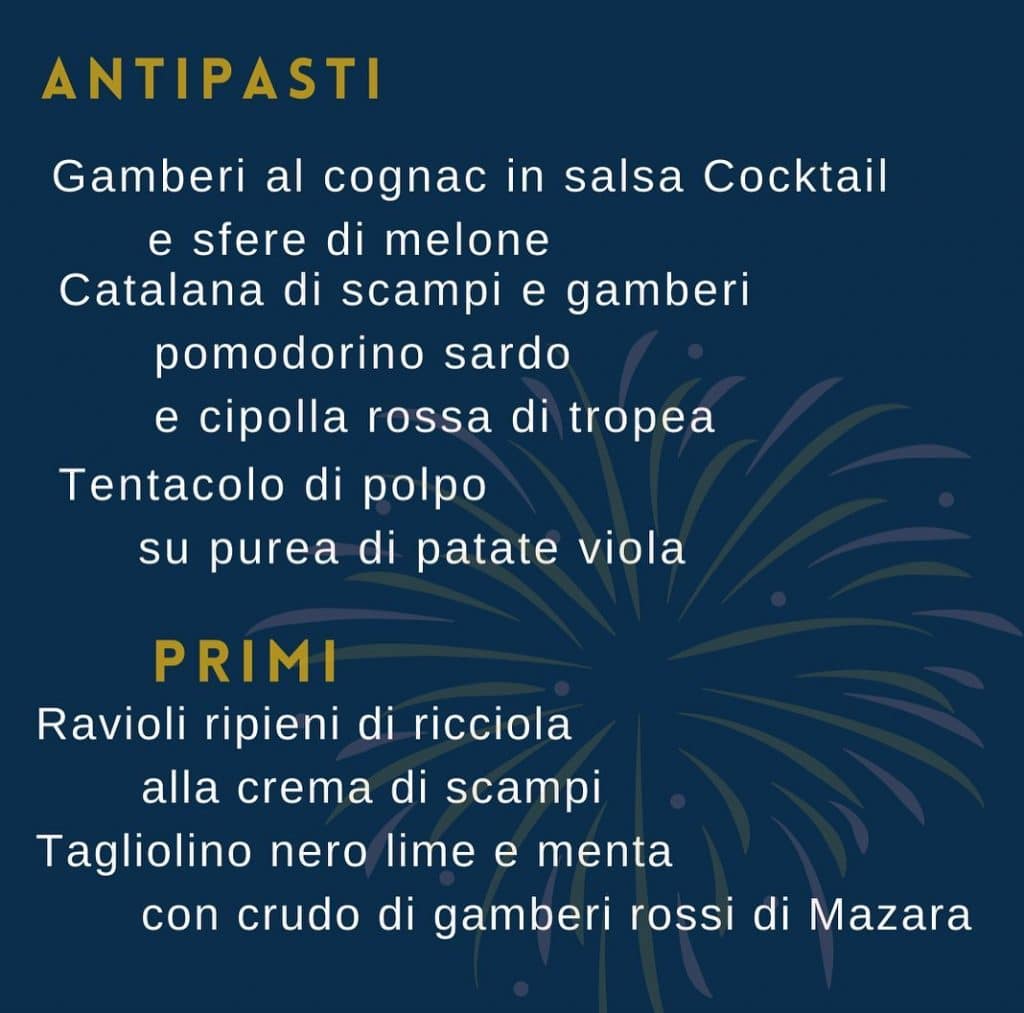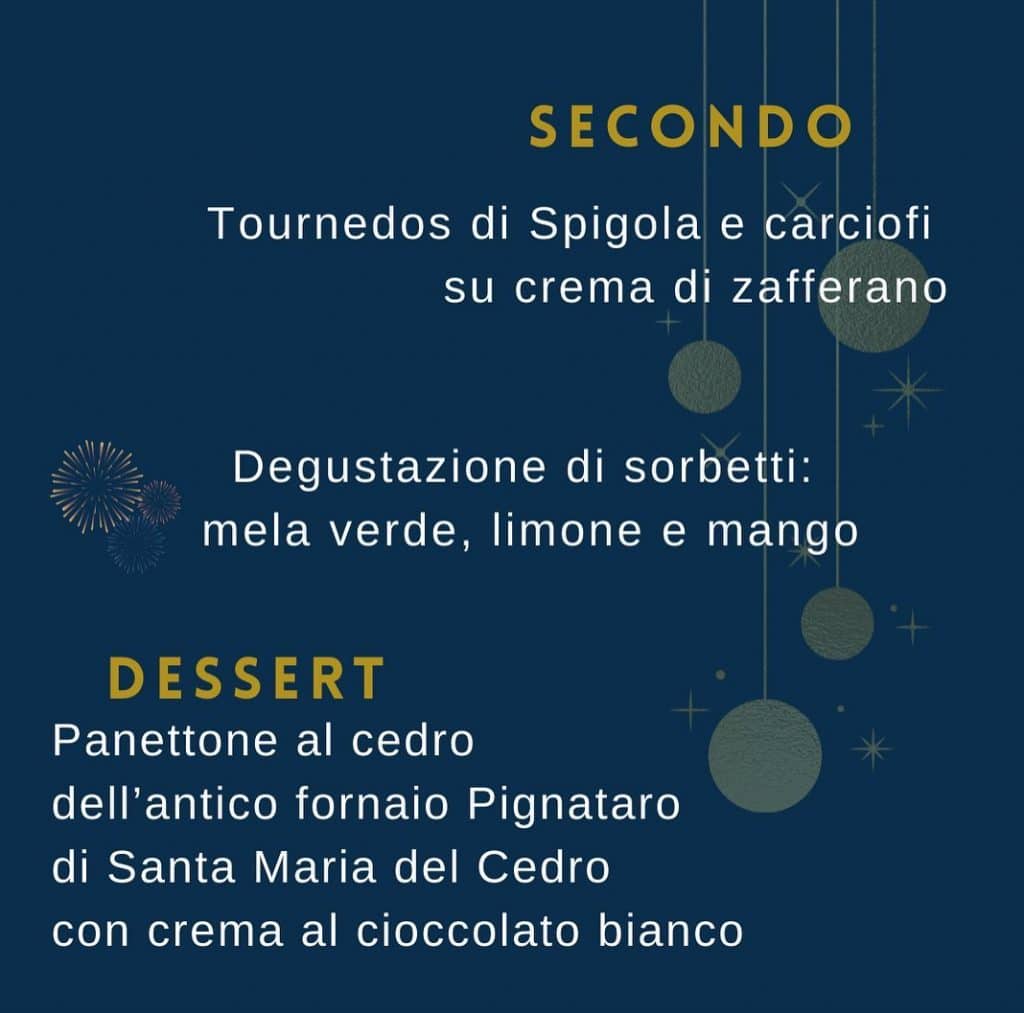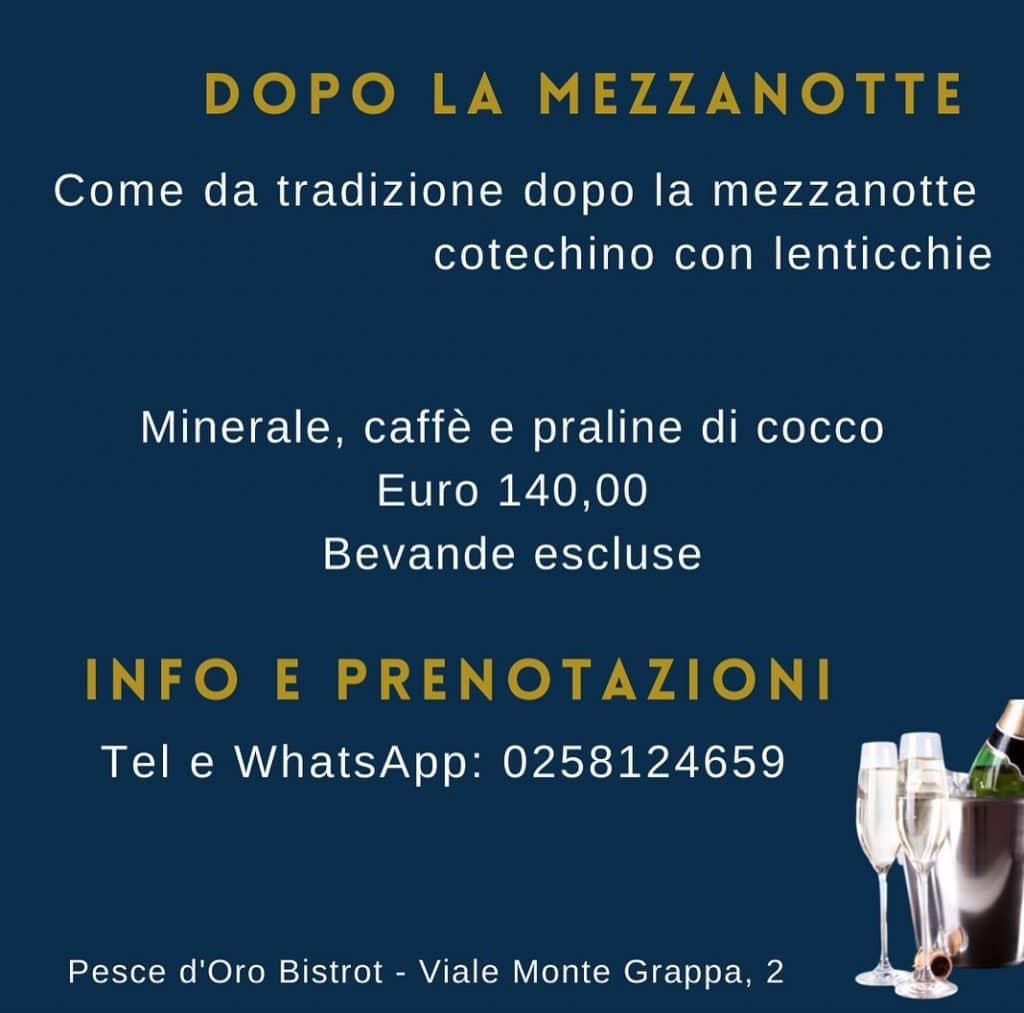 #Descrizione
Benvenuti a
Pesce d'Oro Bistrot
La migliore cucina di mare in città? Si gusta al Pesce d'Oro Bistrot!
Le specialità di pesce del ristorante aperto da Massimo Gallo, noto nella ristorazione milanese, fin dagli anni '90 (prima al Bagutto e poi al Calabrone), hanno conquistato il consenso di generazioni di buongustai, di vip e personaggi dello spettacolo che qui si sentono come a casa.
Il Pesce d'Oro è un elegante "salotto" informale dove cenare gustando plateau royal di crudi , carpacci e tartare, così come tante altre deliziose proposte. Il tutto da accompagnare a champagne, bollicine e vini di ogni parte d'Italia.
Passa l'ultimo giorno di quest'anno con noi!!
New Year's Eve 2023
Pesce d'Oro Bistrot
The best seafood in town? It can be tasted at Pesce d'Oro bistro!
The fish specialties of the restaurant open since Massimo Gallo, known in the Milanese restaurant scene, since the 90s (first at Bagutto and then at Calabrone), they conquered the consensus of generations of gourmets, VIPs and personalities of the show who feel at home here.
Il Pesce d'Oro is an elegant informal "living room" where to dine enjoying royal platters of raw fish, carpaccio and tartare, as well as many other delicious proposals. All to accompany a champagne, sparkling wines and wines from all over Italy.
Spend the last day of this year with us!!
NEW YEAR'S EVE DINNER
ENTRÉE
Canape with smoked salmon
Welcome flute
Champagne Stephane Brunet
***
CRUDITES
Mazara red shrimp, Kys oyster, Scampone
Amberjack tartar with lime and fresh mint
Lemon and dill salmon tartar
Tuna tartare with avocado
***
APPETIZERS
Prawns in cognac in Cocktail sauce and melon spheres
Scampi and prawn Catalana with Sardinian tomato and Tropea red onion
Octopus tentacle on purple potato purée
***
FIRST COURSES
Ravioli filled with scampi cream amberjack
Black tagliolino lime and mint with raw Mazara red prawns
***
SECOND COURSE
Tournedos of sea bass and artichokes on saffron cream
***
Sorbet tasting: green apple, lemon and mango
***
DESSERT
Citron panettone from the ancient baker Pignataro of Santa Maria del Cedro with white chocolate cream
***
AFTER MIDNIGHT
As per tradition, cotechino with lentils after midnight
***
Mineral, coffee and coconut pralines
Euros 140.00
Drinks not included
New Year's Eve Dinner with water, coffee and coconut pralines (drinks not included) --> €140 per person
INFO AND RESERVATIONS: Tel and WhatsApp: 0258124659
Ecco 30 secondi di alcune delle canzoni che ascolterai sicuramente durante la serata
No products were found of this vendor!