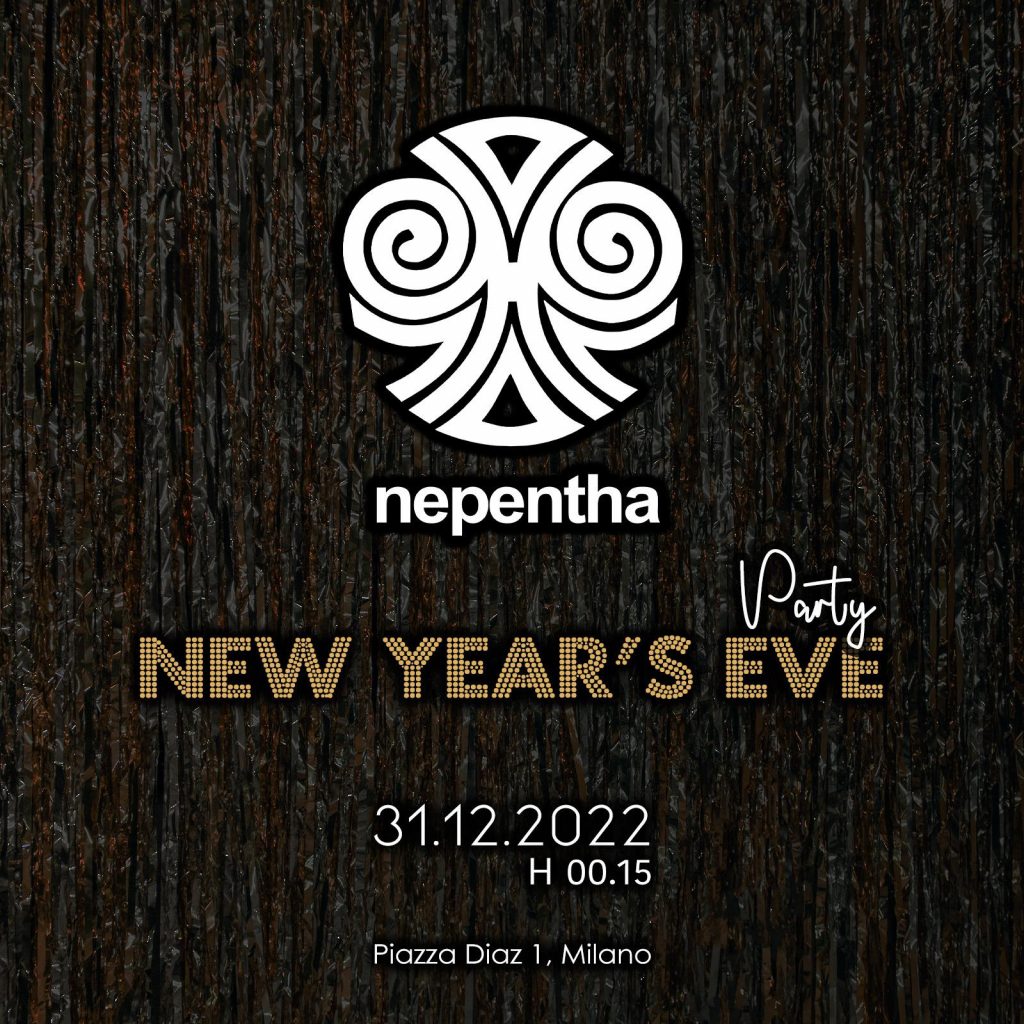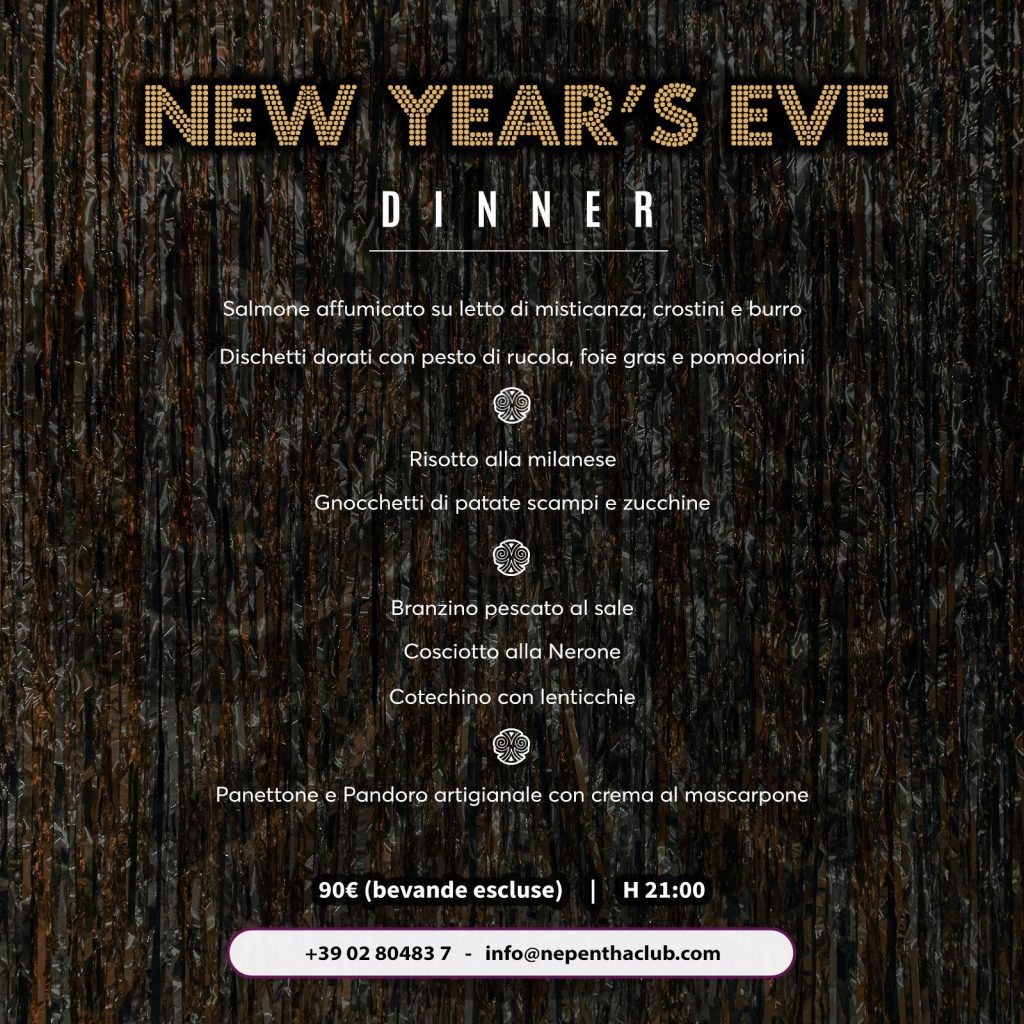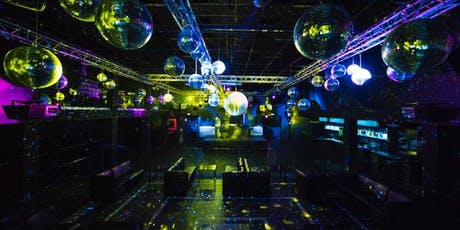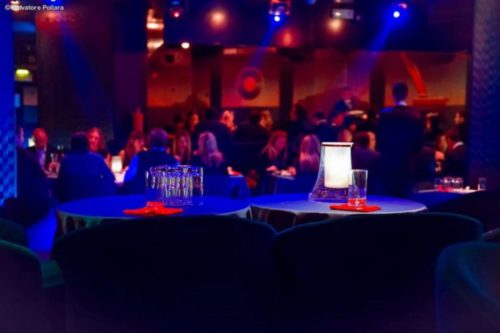 #Descrizione
BENVENUTI AL
NEPENTHA
Dj set e musica dal vivo tra pareti decorate e soffitto stellato in discoteca-ristorante con menù milanese.
Nello stile Nepentha, giovane, energico, elegante e raffinato, vi aspetta un'ultima notte dell'anno davvero unica. Tra tanto divertimento e buon gusto, per passare tutti insieme la fine del 2022 e l'inizio del 2023!
Ambiente familiare e allo stesso tempo esclusivo!
Discoteca, ristorante, spazio per eventi privati!
Cocktail di qualità!
Situato nel cuore di Milano!
NEW YEAR'S EVE 2023
NEPENTHA
In Piazza Diaz, a few steps from the Duomo, Nepentha, the Milanese lounge par excellence in the heart of the city.
The club was born in 1969 and has made the history of Milanese nightlife by seeing celebrities from the world of entertainment, art, sport, music, politics and others pass through its tables.
The clientele is selected and admission is guaranteed only with accreditation or with reservations for dinner or a table for after dinner.
9.00 P.M. Beginning of the Grand Dinner
NEW YEAR'S EVE
DINNER
Smoked salmon on a bed of mixed salad, croutons and butter
Golden disks with rocket pesto, foie gras and cherry tomatoes
___
Saffron risotto
Potato dumplings scampi and zucchini
___
Sea bass caught in salt
Nerone style leg
Pork sausage with lentils
___
Homemade Panettone and Pandoro with mascarpone cream
€90 (drinks not included)
9.00 pm
+39 02 80483 7 - [email protected]
New Year's Eve Dinner

(drinks not included)

-> €90 per person
Ecco 30 secondi di alcune delle canzoni che ascolterai sicuramente durante la serata
New Year's Eve Dinner

The €90 fee includes:

New Year's Eve dinner

Beverages are not included

90,00

€

New Year's Eve Dinner

90,00

€