#Descrizione
Glauco è pensato per chi vuole cenare all'insegna del gusto vero e del tempo di qualità da condividere, immersi in un'atmosfera intima e conviviale.
Choose Glauco to cheer up your holidays with excellent cuisine, selected wine and all the hospitality of our restaurant.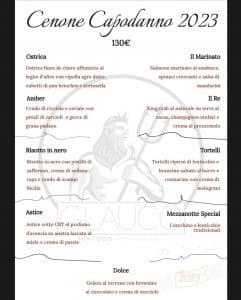 New Year's Eve Dinner 2023: €130 per person
Ecco 30 secondi di alcune delle canzoni che ascolterai sicuramente durante la serata
No products were found of this vendor!