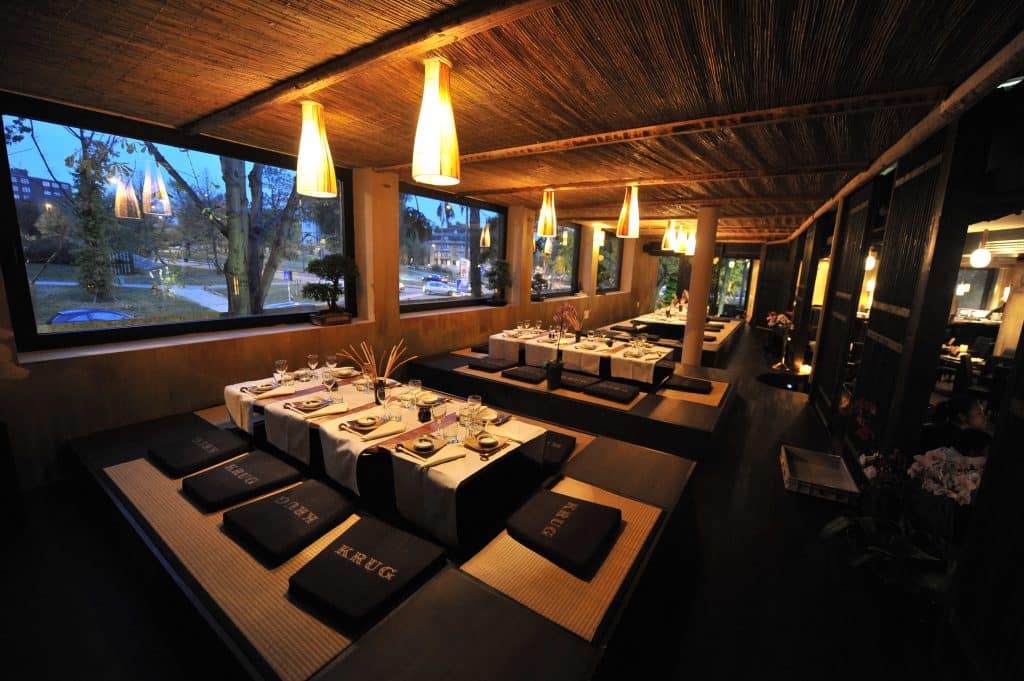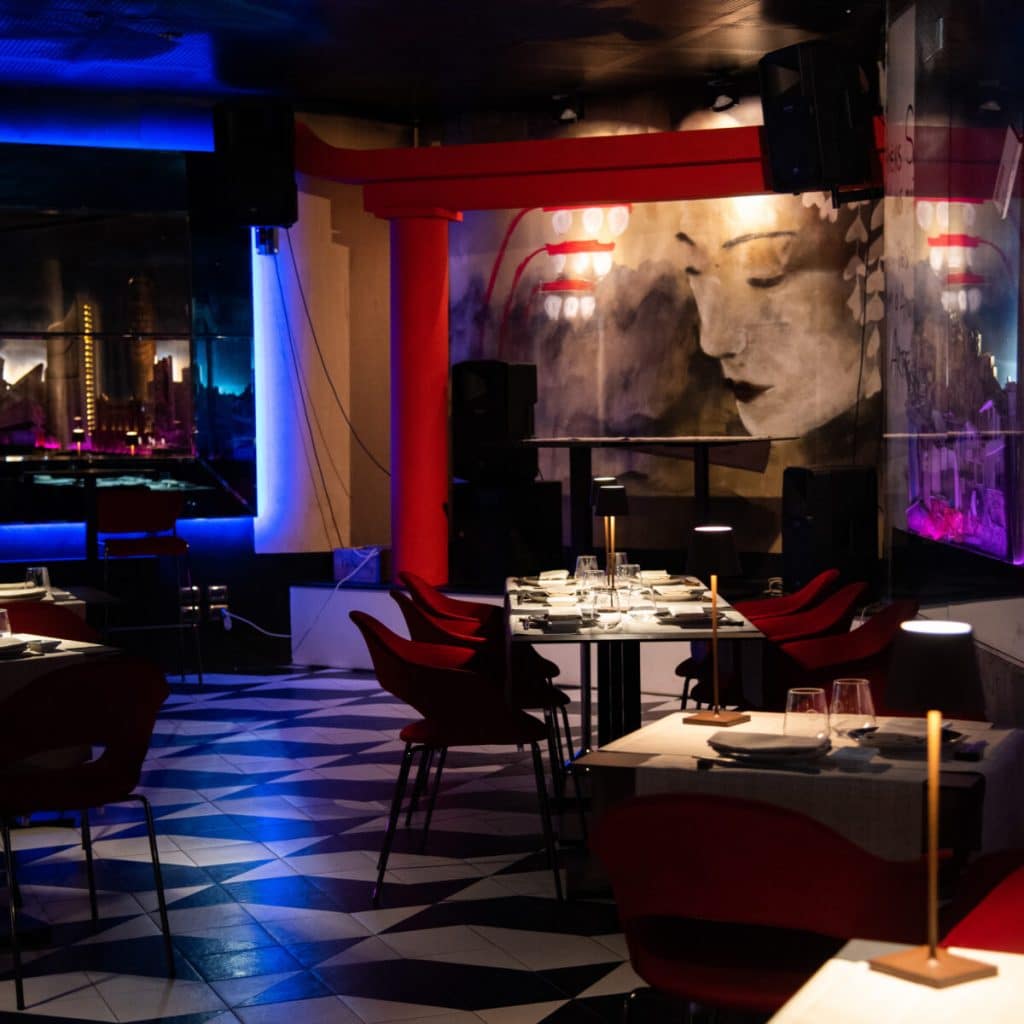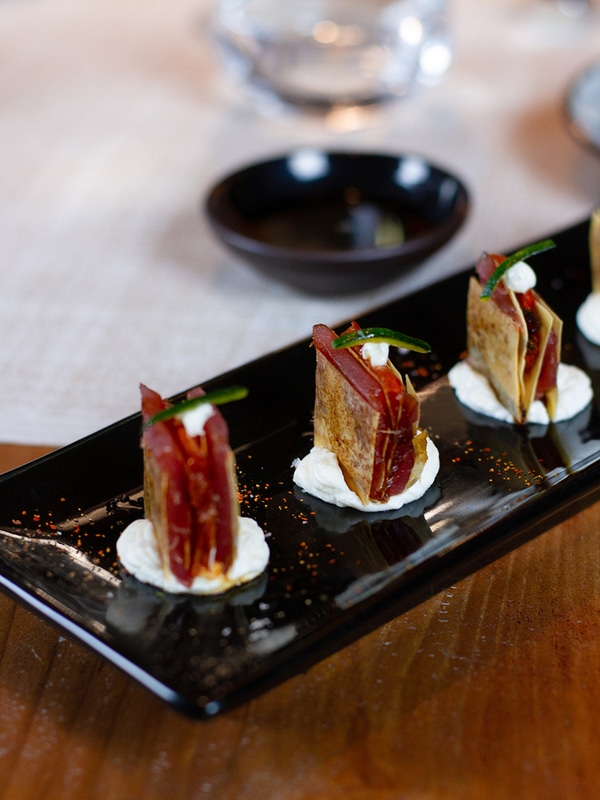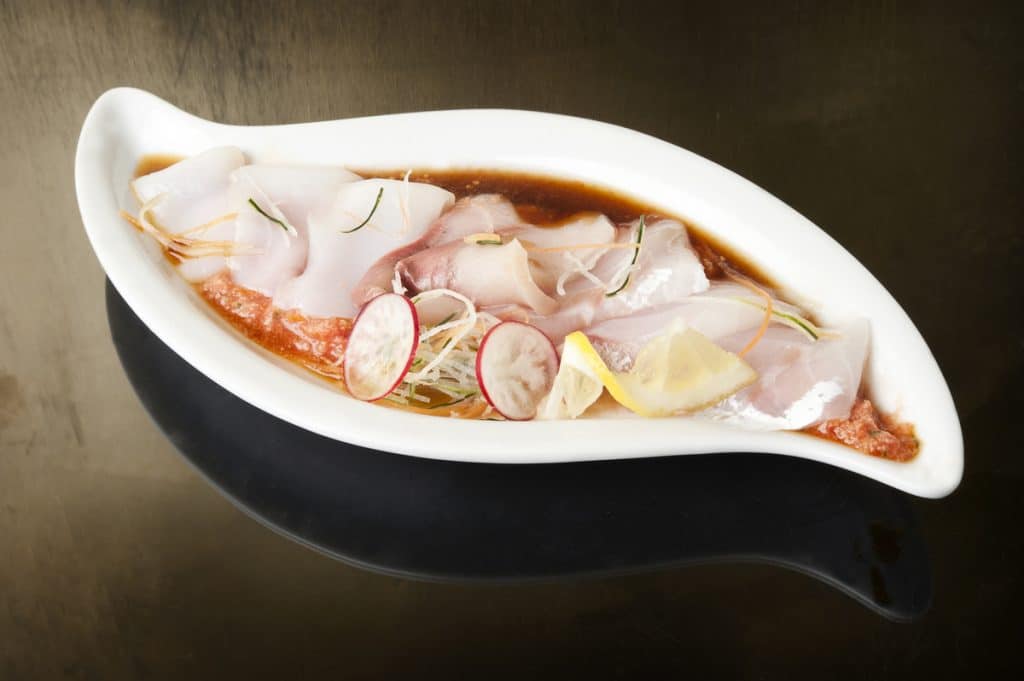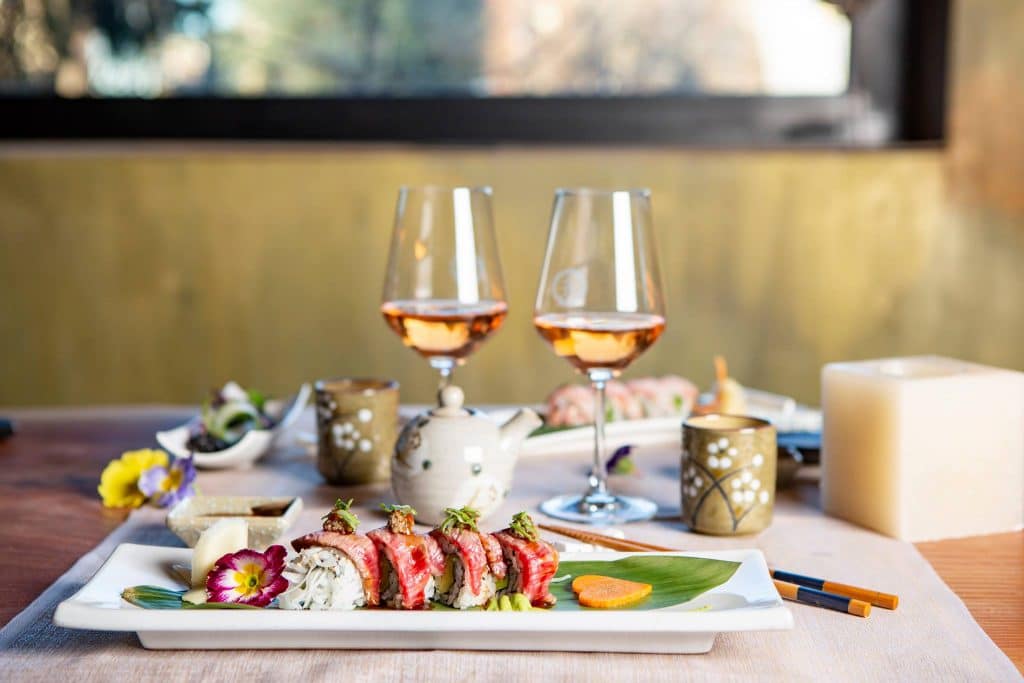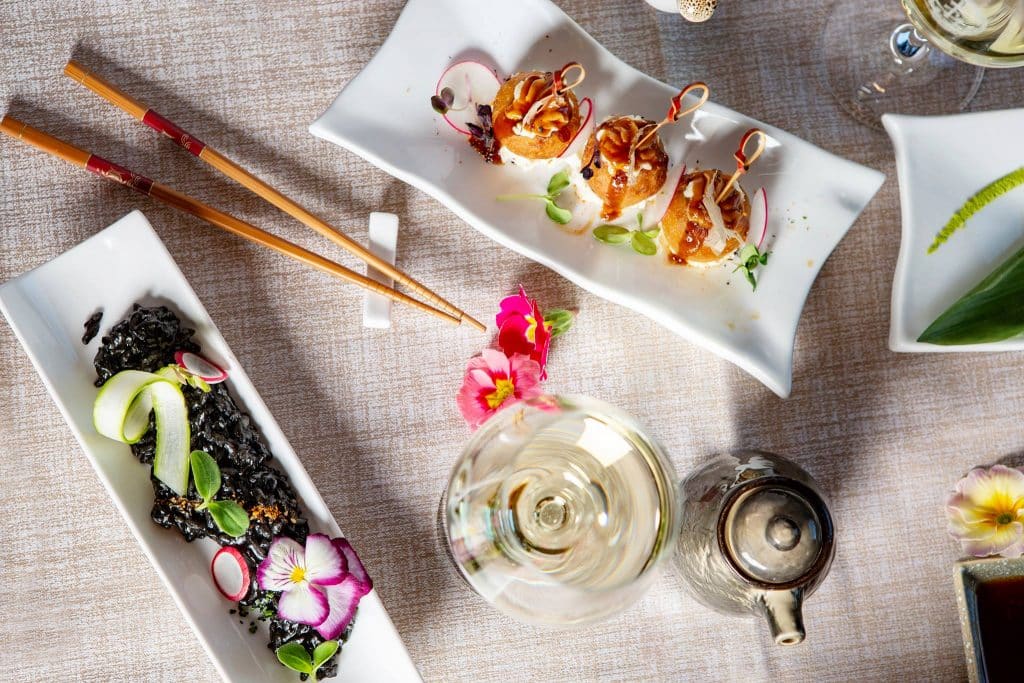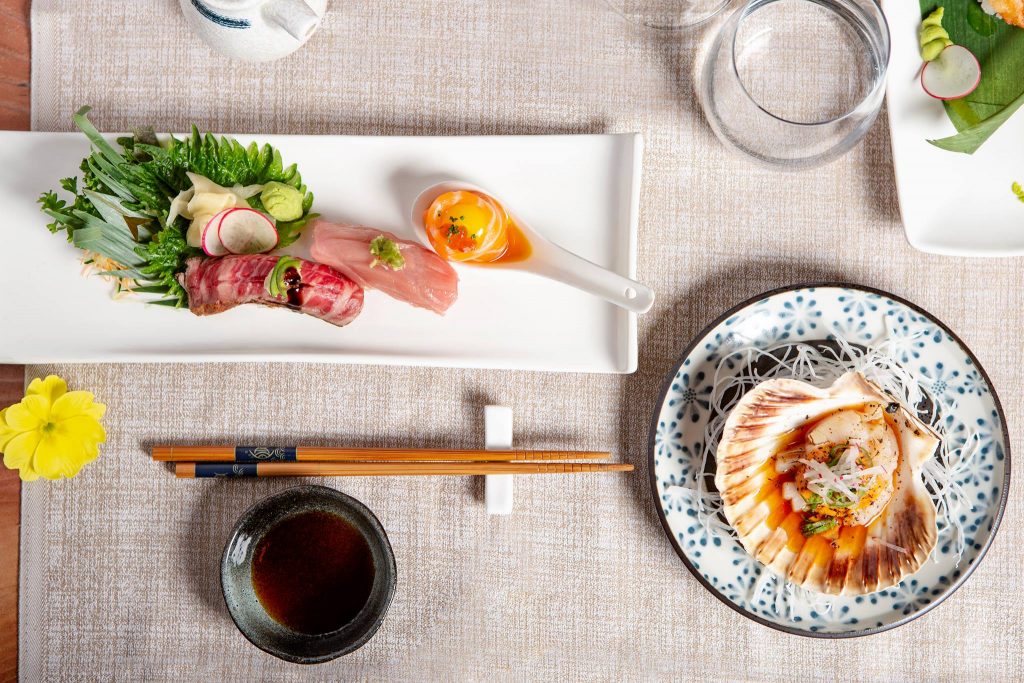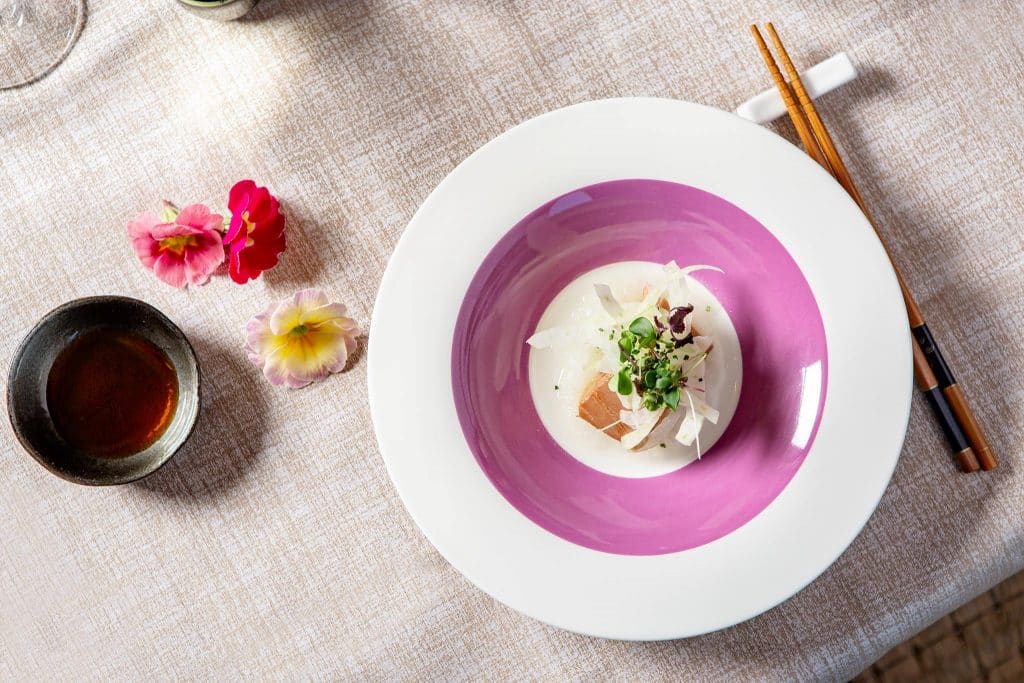 #Descrizione
Benvenuti al
Finger's Restaurant
Ambienti da assaporare
Gli ambienti Finger's vi accoglieranno con un calice di benvenuto nelle calde ed intime atmosfere che ricorderanno antiche tradizioni in stile contemporaneo.
Dal dehor con ampie vedute sul giardino interno ai tavoli tatami, dalle vetrate di sala Maserati del Finger's Garden il nuovo anno inizierà in un clima votato al minimalismo e all'eleganza.
New Year's Eve 2023
Finger's Garden
New Year's Eve at Finger's can only be the announcement of a 2023 marked by taste, beauty and joy. The menu will range from crudités to amberjack, from bluefin tuna to black cod.
For those who wish, the accompanying proposal will be the Champagne Comte de Montaigne Blanc de Blancs.
The New Year will taste amazing!
For information, reservations and payments via bank you can call Telephone 02 606544 or write to [email protected]
Menu
WELCOME APERITIF
Welcome Glass - Chandon GardenEdamame - Variety of Cruditè
***
Entrées
TRIS NEST
Crispy avocado and cream cheese roll wrapped in kataifi dough served with Finger's tuna and salmon tartare in a slightly spicy mayo sauce
TEMBURI YUZU
Tempura zucchini flowers wrapped in amberjack with yuzu and chives in ponzu sauce
TUNA MILLEFOLIE
Harumaki pasta, bluefin tuna, confit tomato, burrata cheese and Alba white truffle oil
***
Main Courses
TRUFFLE POTATO CREAM
Cuttlefish ink potato purée with truffle served with shrimp and vegetable tempura
BIS SEA FINGER'S
Shrimp in kataifi paste served in sweet and sour sauce, sesame, chives and taste of shrimp ravioli with spicy sauce and ponzu
SUSHI MIX
6 maki created by our chefs and 2 nigiri
GINDARA
Alaskan black cod marinated in orange and miso sauce
***
Dessert
Bites of pandoro and panettone in Passion Finger's sauce
After midnight @Botequinho Live Music & Deejayset
Two drinks per person and an auspicious creation signed by Roberto Okabe
THE PROPOSALS:
Silver Gala Dinner €140 per person: Dinner and Welcome Drink. Accompanying champagne not included.
Dinner Gala Gold €190 per person: Dinner, Welcome Drink & Comte de Montaigne Blanc de Blancs Champagne paired
Dinner & Music Silver €170 per person: Dinner, Welcome Drink, Live Music and two after-dinner cocktails. Champagne accompanying dinner not included
Dinner & Music Gold €210 per person: Dinner, Welcome Drink Champagne Comte de Montaigne Blanc de Blancs in combination, Live Music and two Cocktails per person after dinner
Ecco 30 secondi di alcune delle canzoni che ascolterai sicuramente durante la serata
No products were found of this vendor!