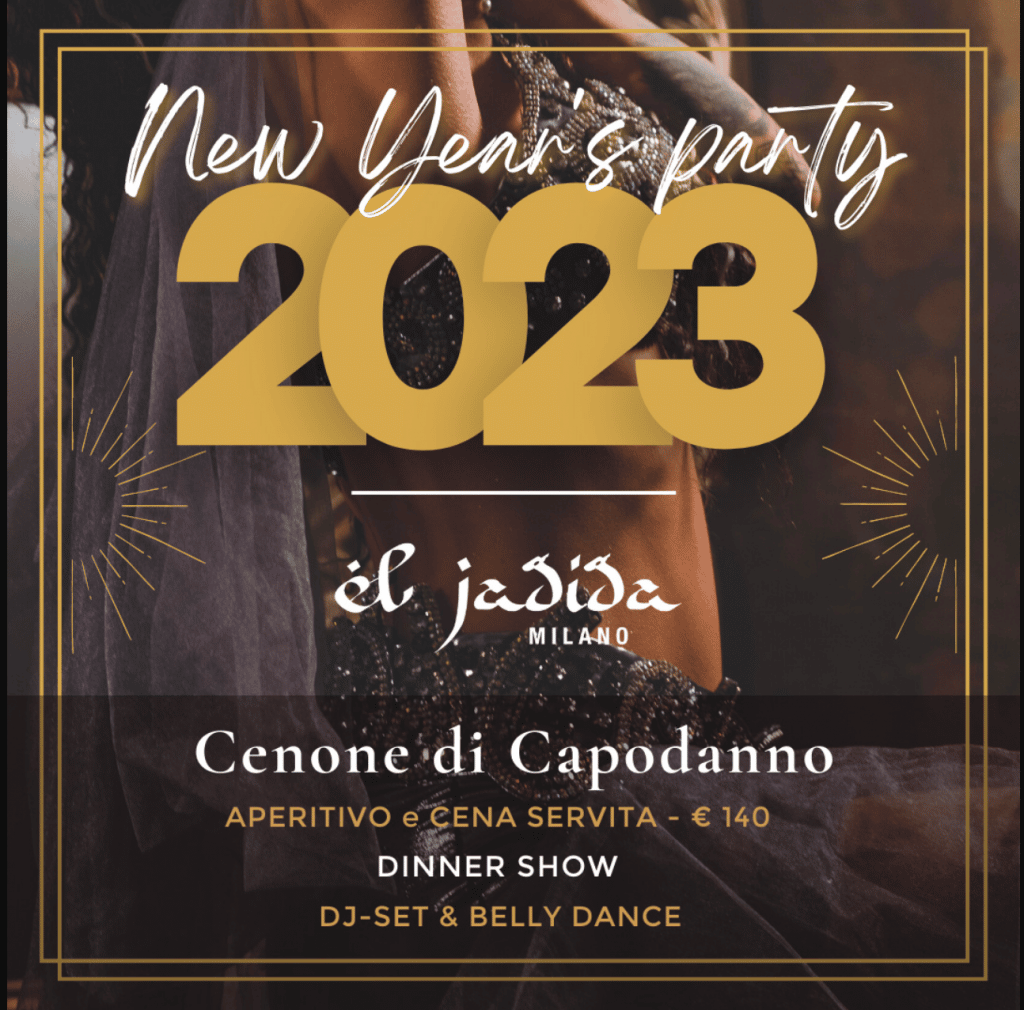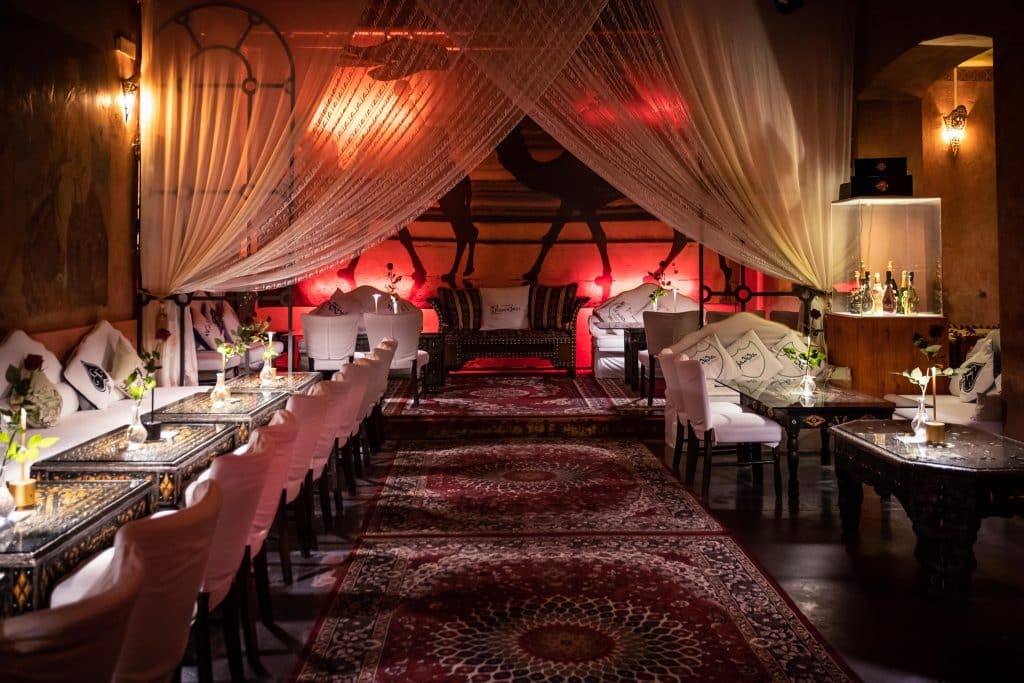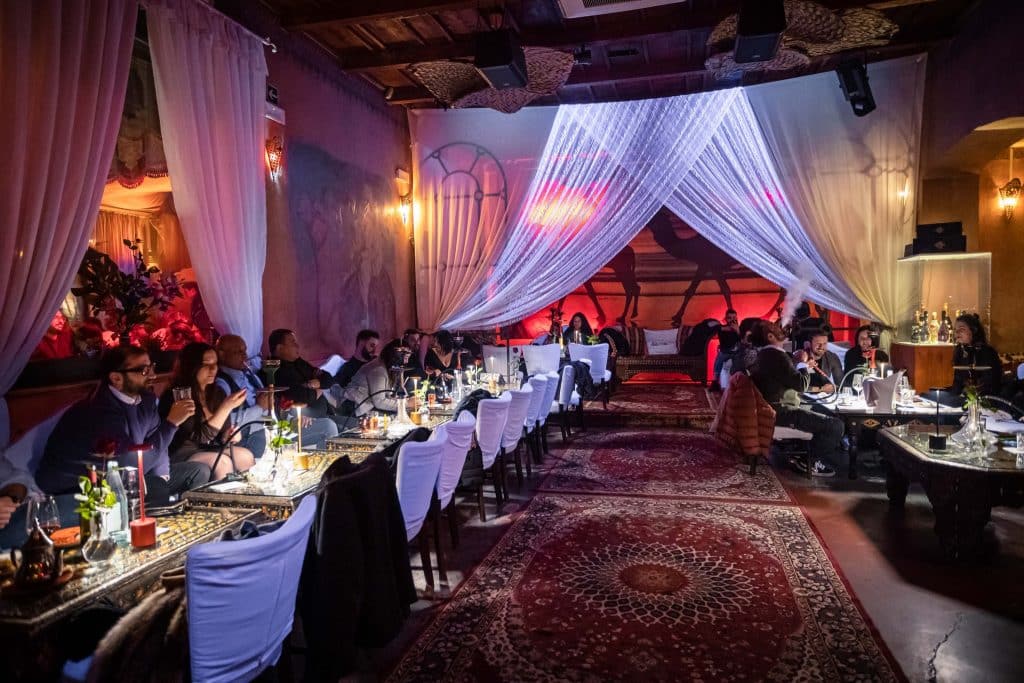 #Descrizione
Benvenuti al
EL JADIDA
L'esperienza culinaria prevede un menù che passa dai più tradizionali piatti arabi, fino alle più sofisticate pietanze giapponesi.
In un'atmosfera dall'allure internazionale, tra suggestioni architettoniche d'ispirazione mediorientale, troverai il menù con piatti che spaziano fra cucina marocchina e libanese, sushi e tradizione mediterranea, da abbinare ad una lista vini e champagne di alto livello!
SHOW: danza del ventre tradizionale, show contempora- nei e coreografie.
Cucina libanese e marocchina.
Dinner show with shisha.
Welcome to
EL JADIDA
The dining experience includes a menu ranging from the most traditional Arabian dishes to the most sophisticated Japanese fare.
In an atmosphere with an international allure, amidst architectural suggestions of Middle Eastern inspiration, you will find the menu with dishes ranging from Moroccan and Lebanese cuisine, sushi and Mediterranean tradition, to be paired with a top-class wine and champagne list!
SHOW: Traditional belly dancing, contemporary show shows and choreographies.
New Year's Eve 2023 Menu
APERITIF
Leonia Frescobaldi" welcome flute accompanied by puff pastries and canapés
***
APPETIZERS
Sea bass and red prawn tartare in truffle sauce
Carpaccio of mixed sashimi, seared with evo oil, tarragon and jalapeño
Middle Eastern style prawn briwat
Salmon tartare with citrus fruits, avocado and toasted almonds
Prawn in kadaifi pastry and sour sauce
***
MAIN COURSES
Fish bastilla (white fish, shrimps with saffron and spices)
Seafood couscous (squid, prawns, scampi, mussels, clams)
Alaskan black tail in miso and sesame with ginger pak choi
***
DESSERT
Chocolate panettone with cream
***
MIDNIGHT TOAST
Toast with champagne flute
***
Wine: 1 bottle every two people (Blangè Ceretto)
Aperitif and Dinner served with 1 bottle of wine for every two people and midnight Toast --> 140€ per person 
Ecco 30 secondi di alcune delle canzoni che ascolterai sicuramente durante la serata
No products were found of this vendor!