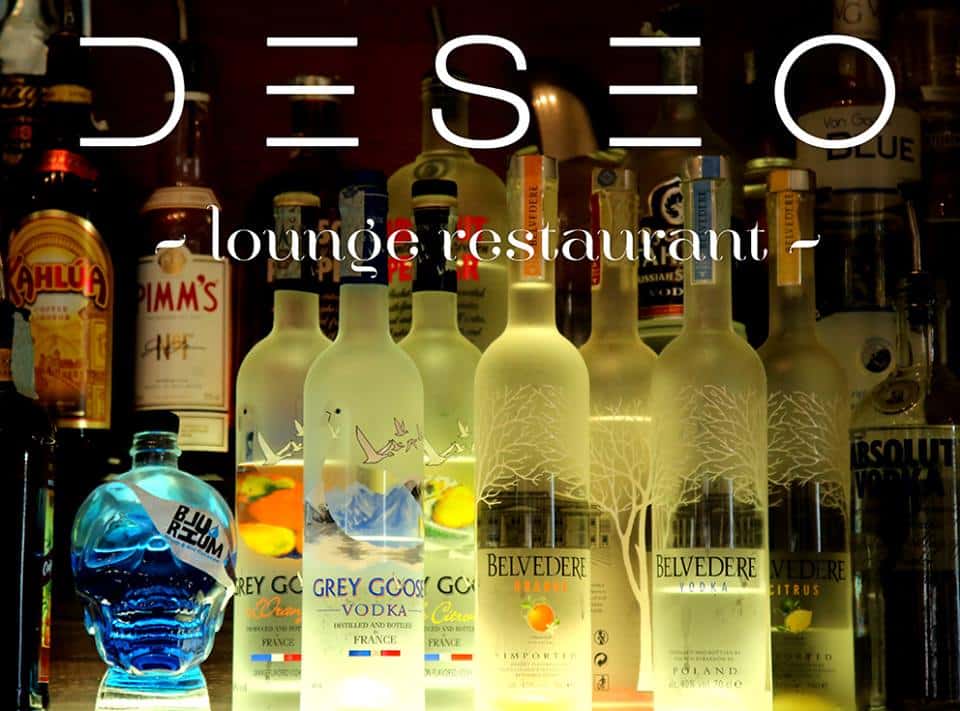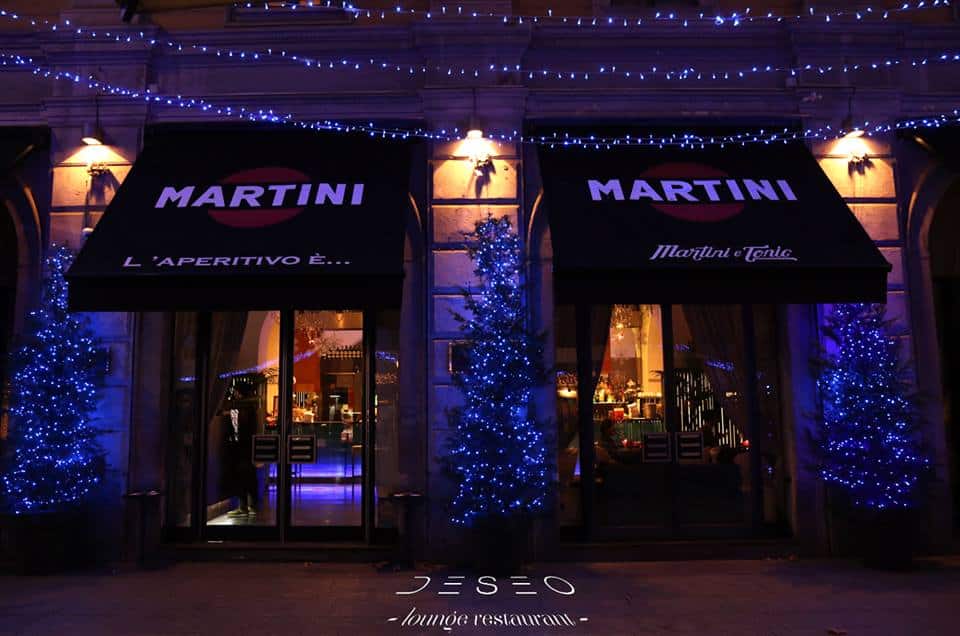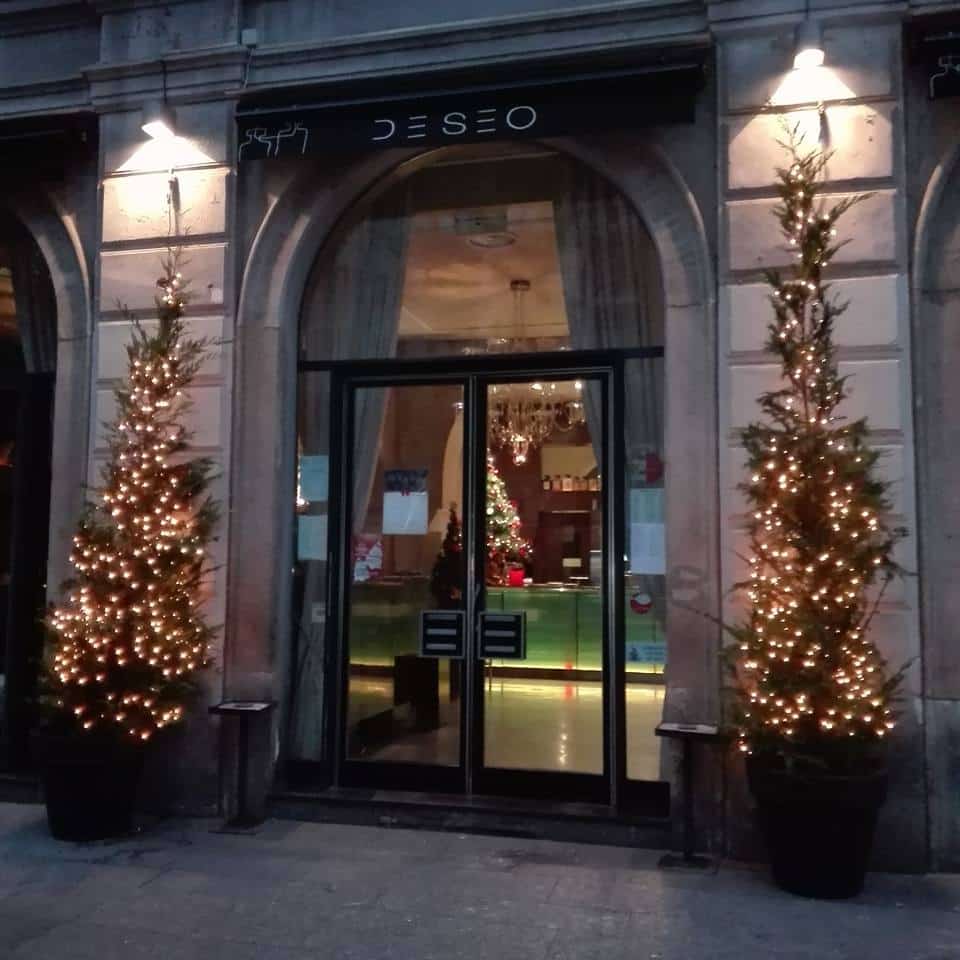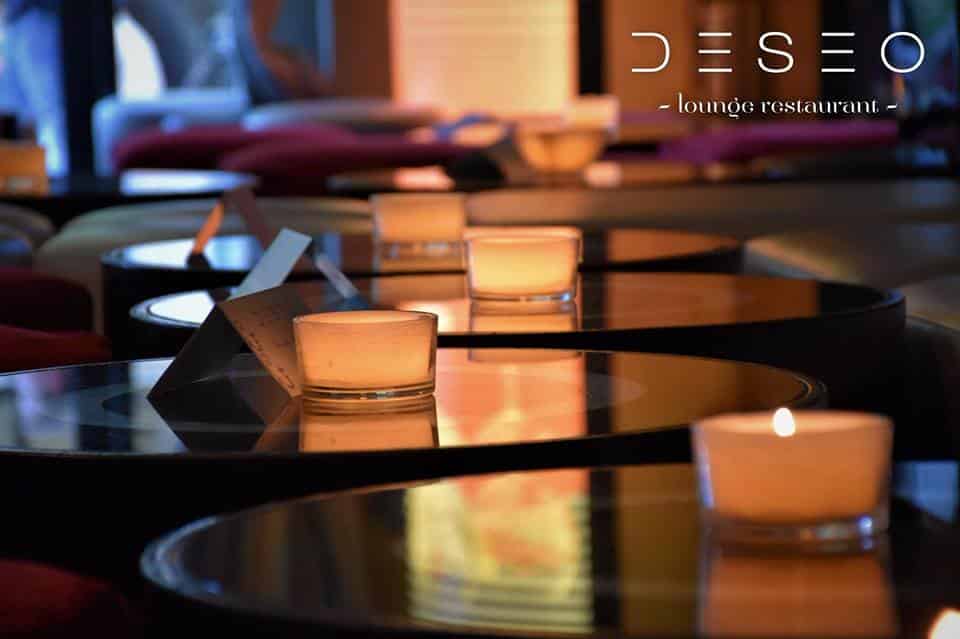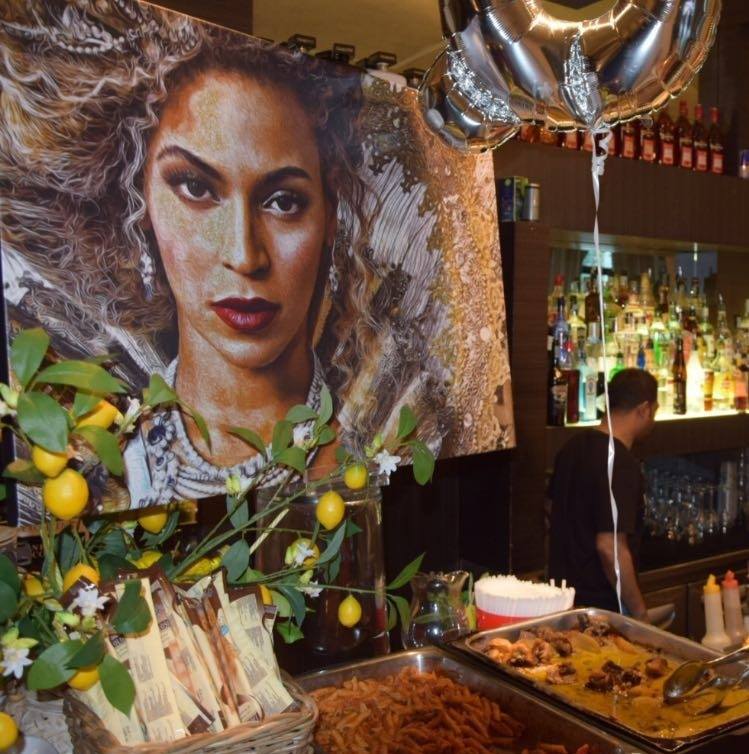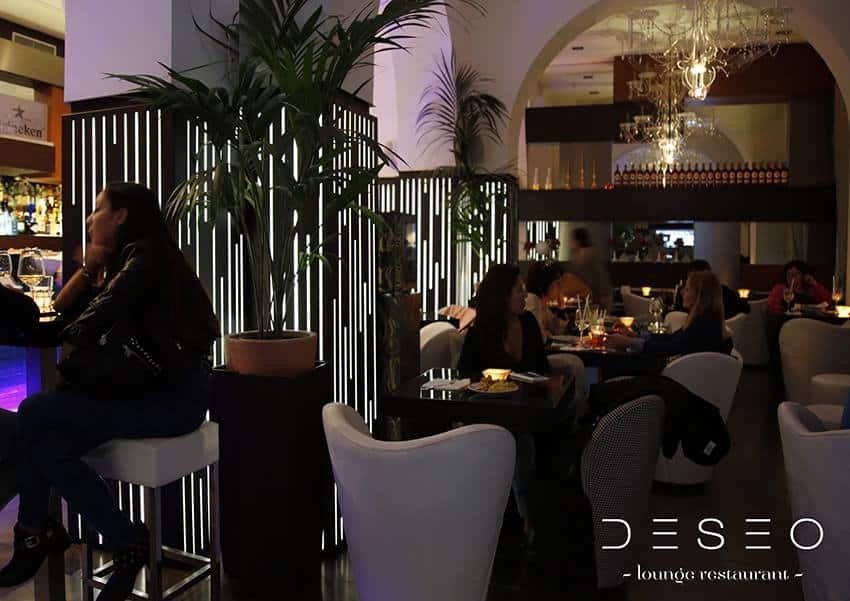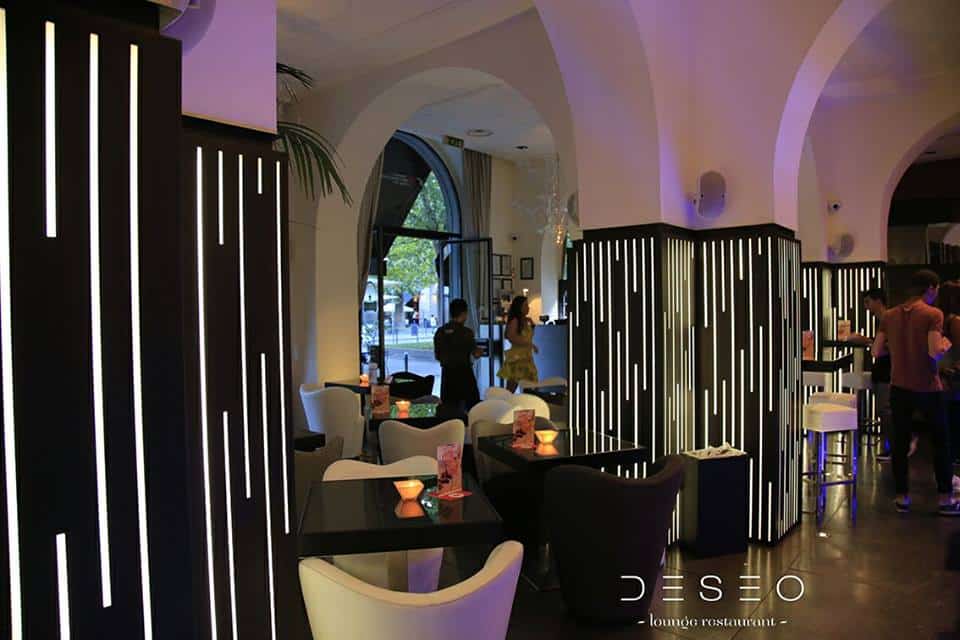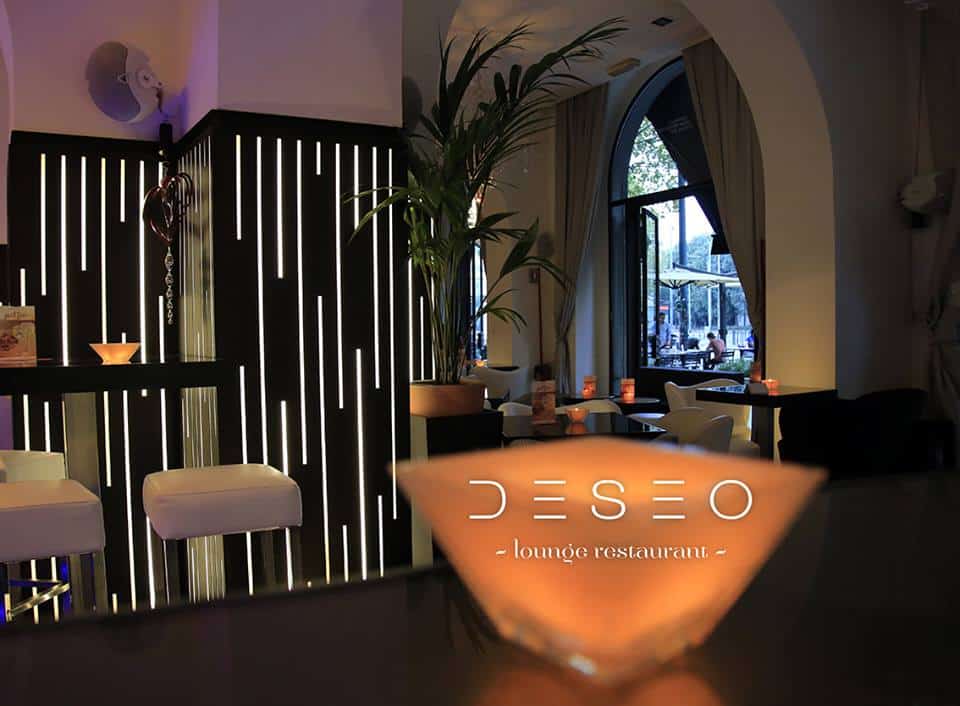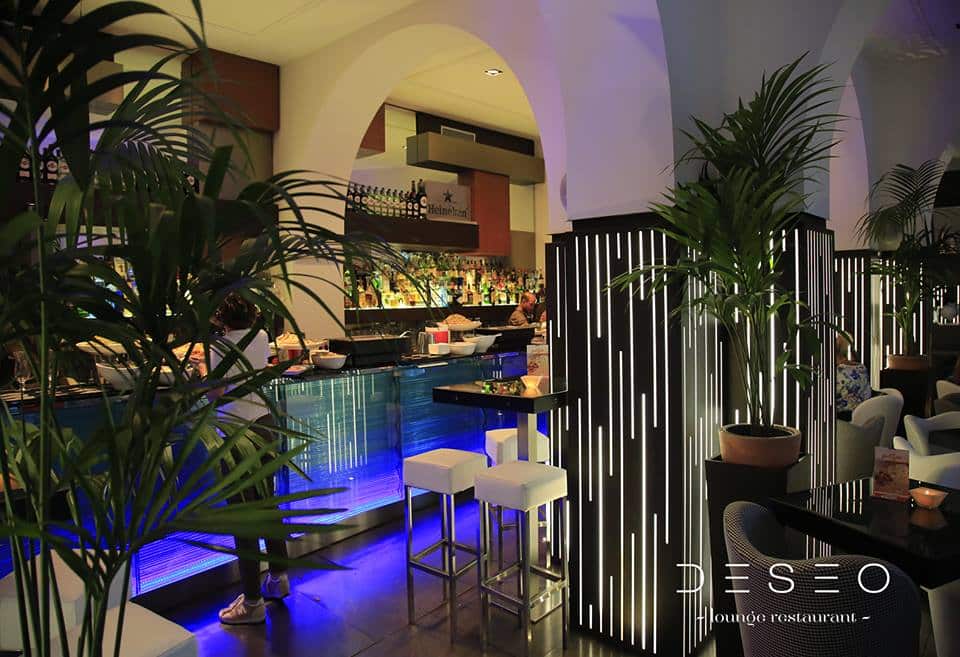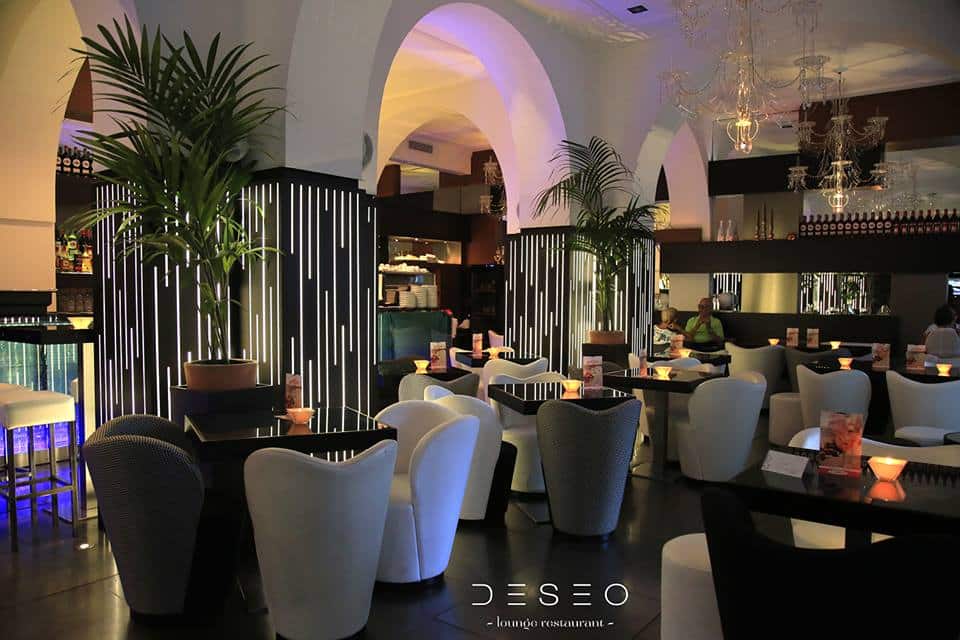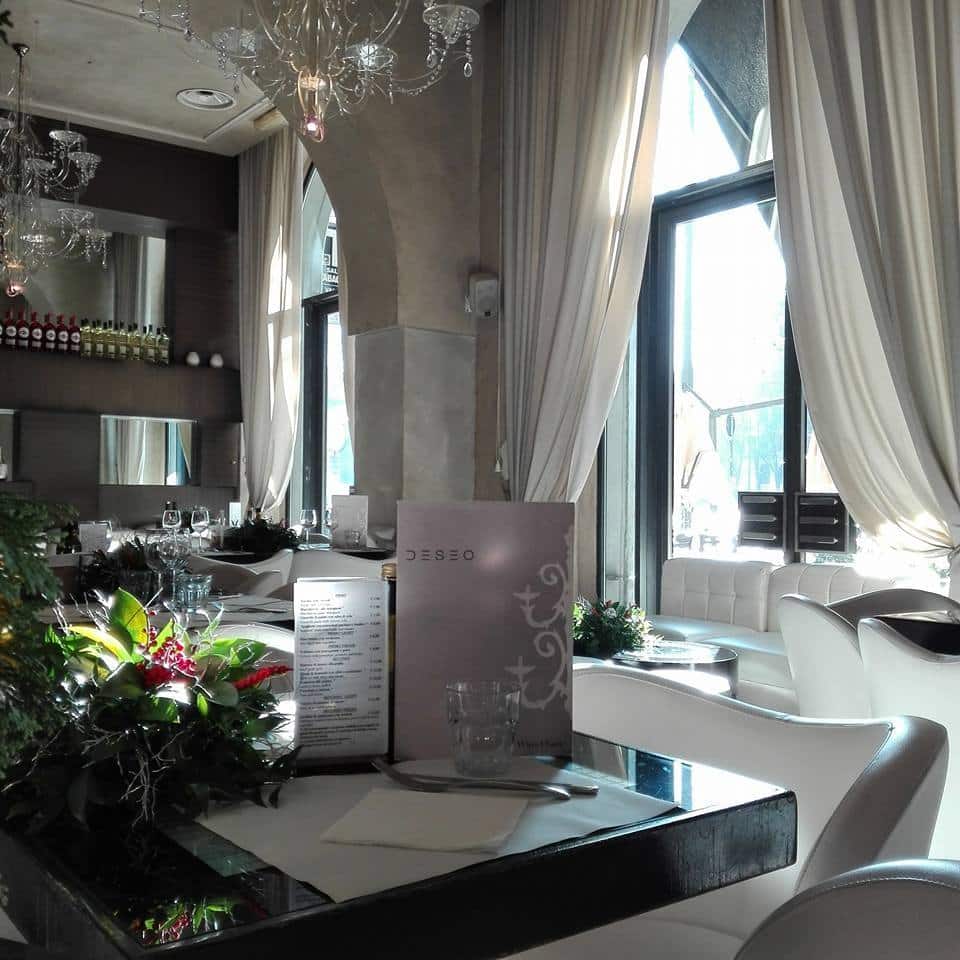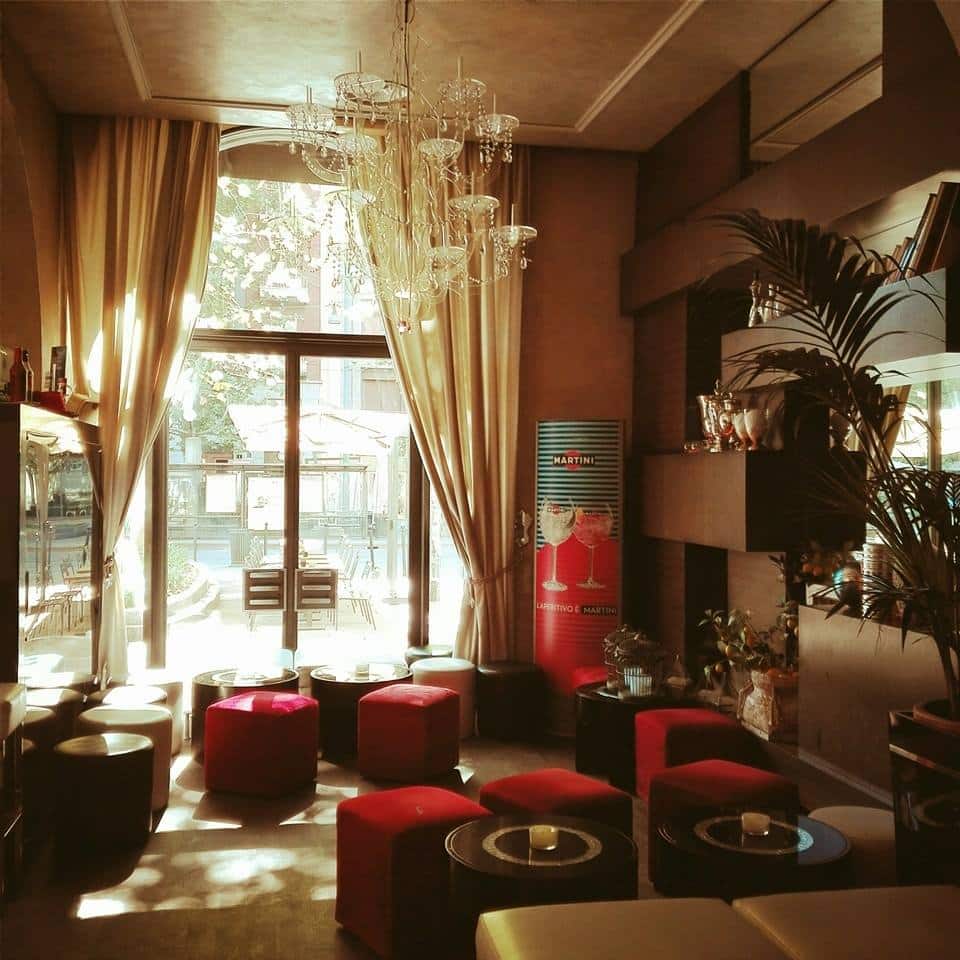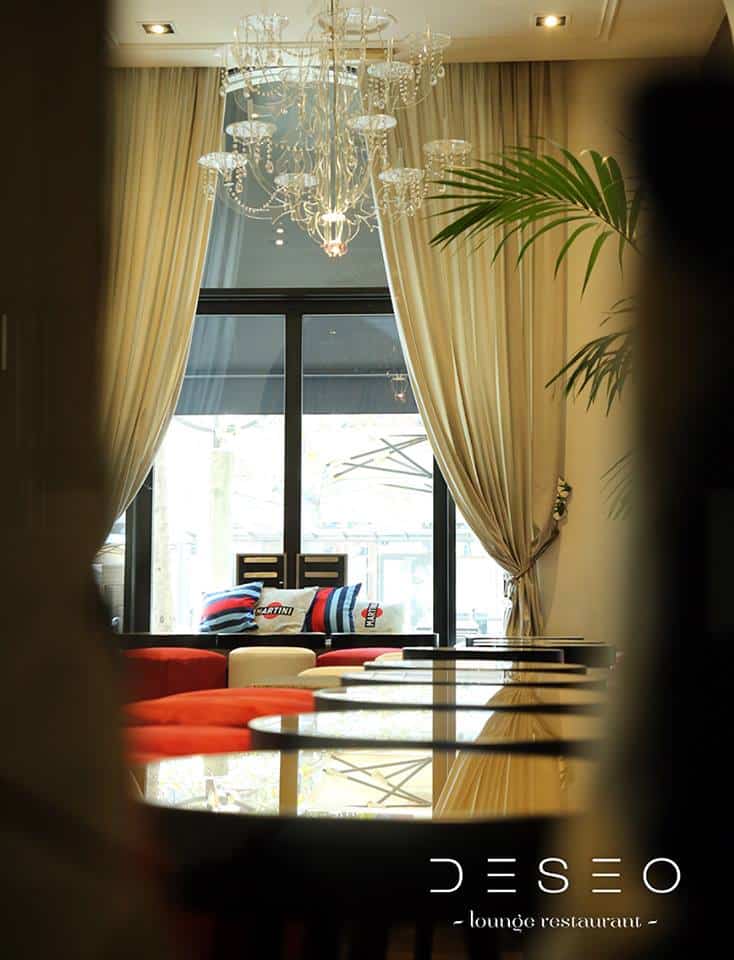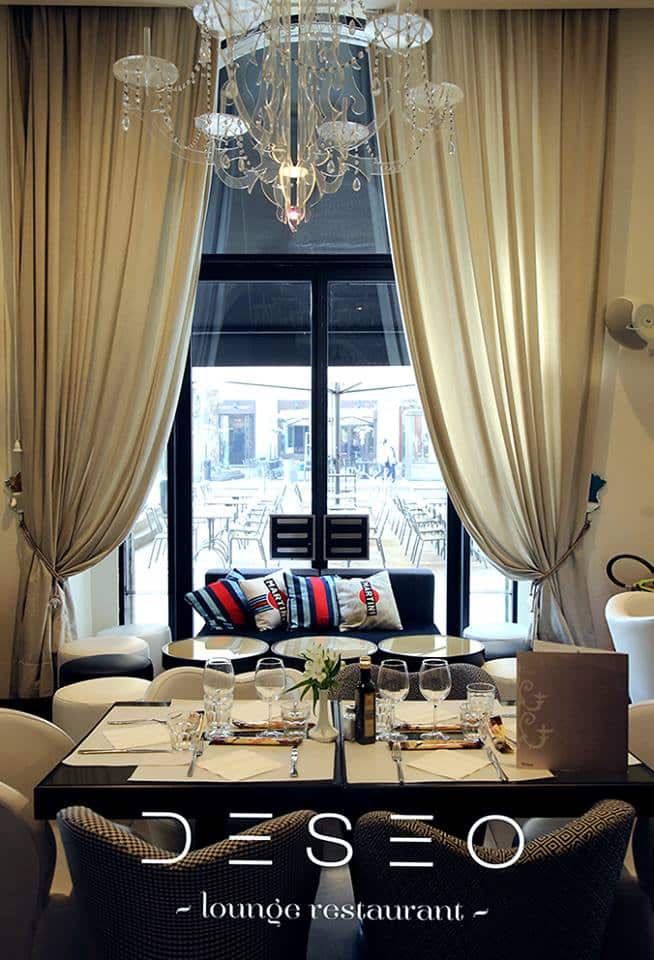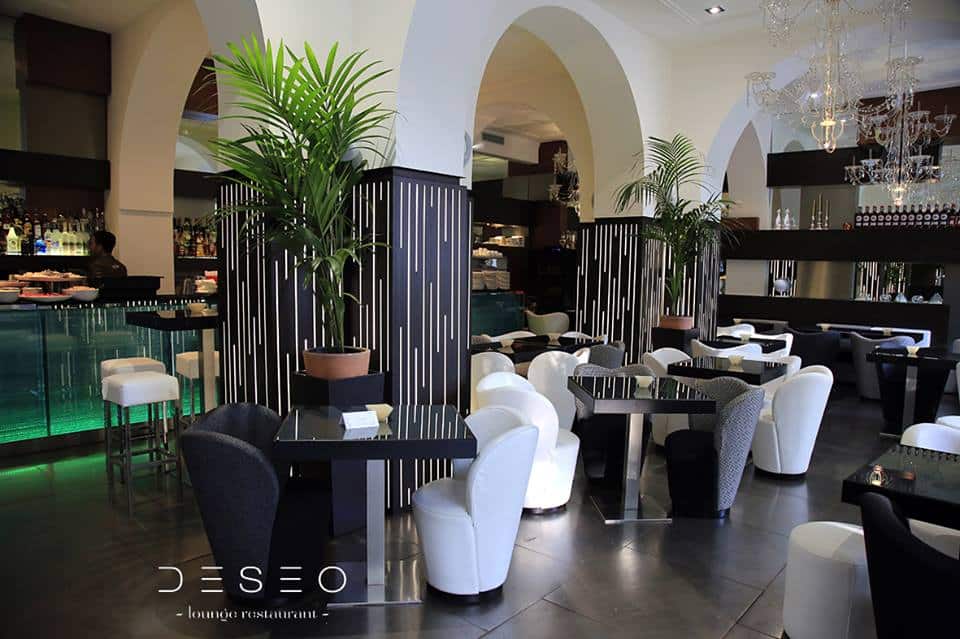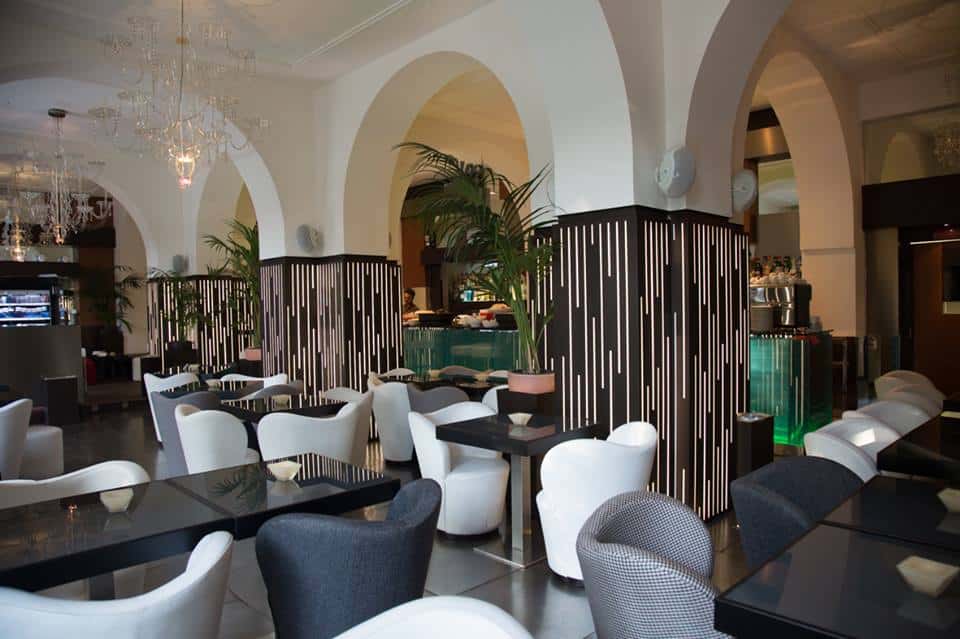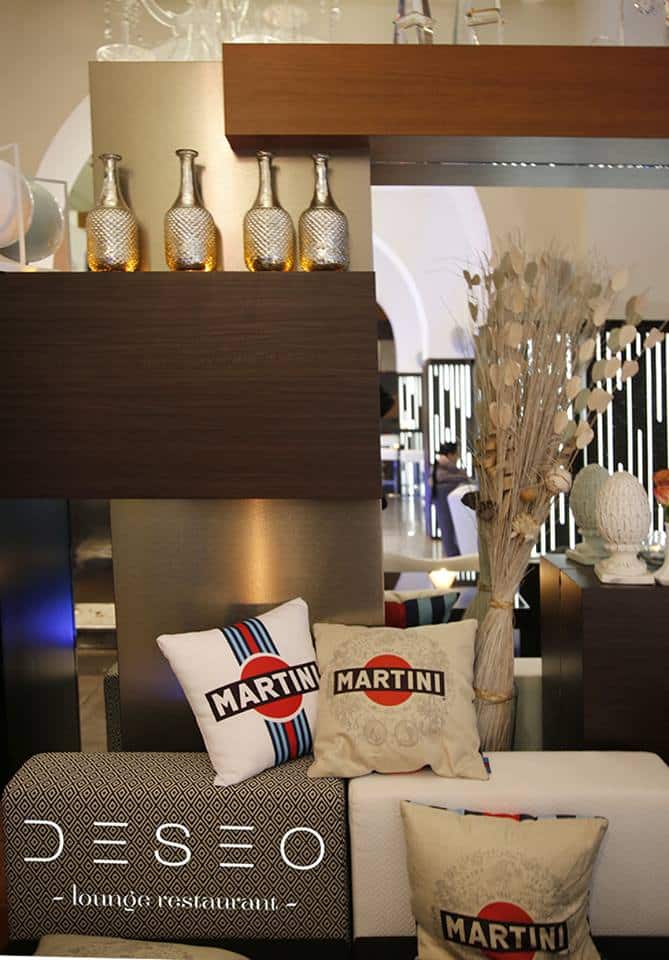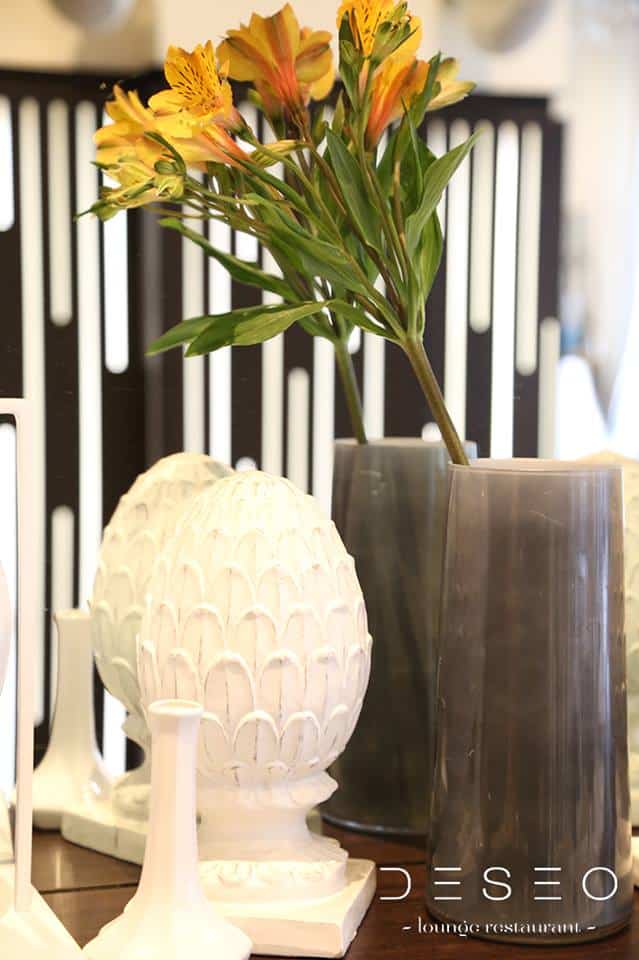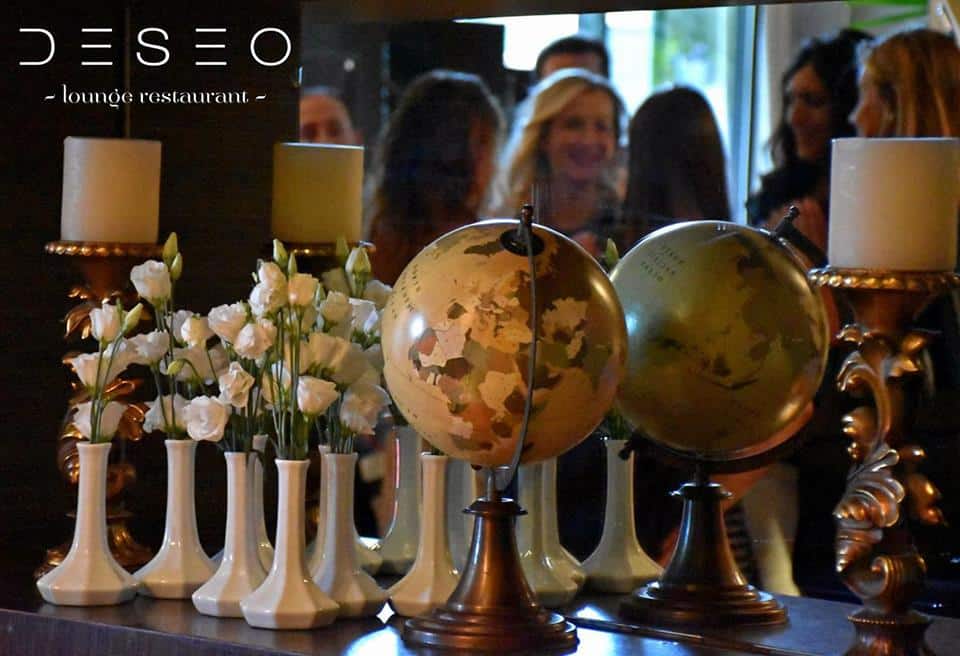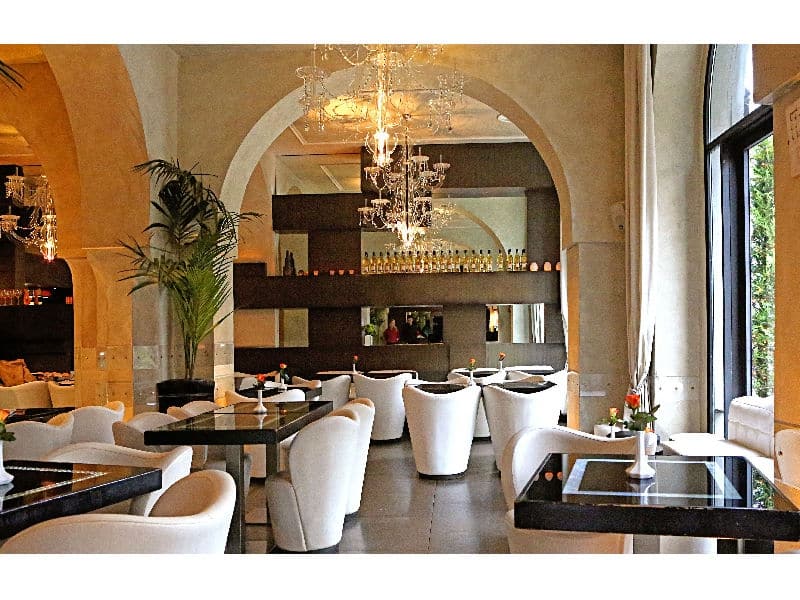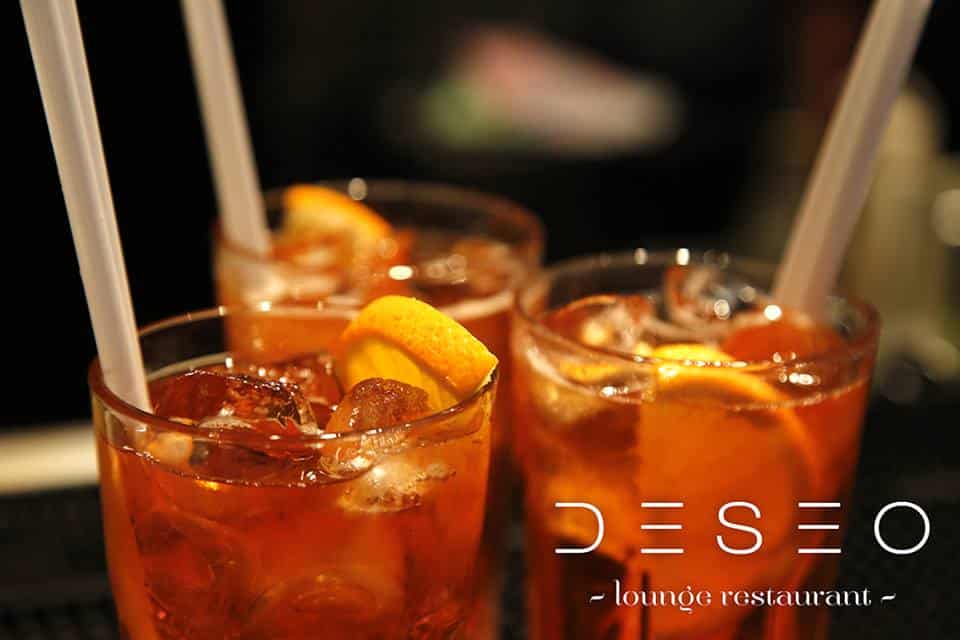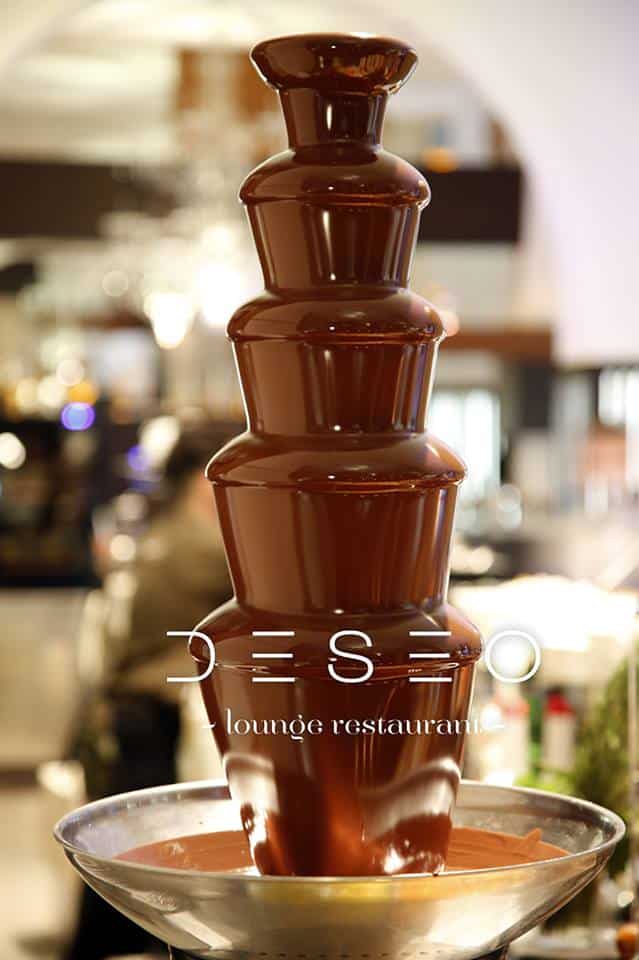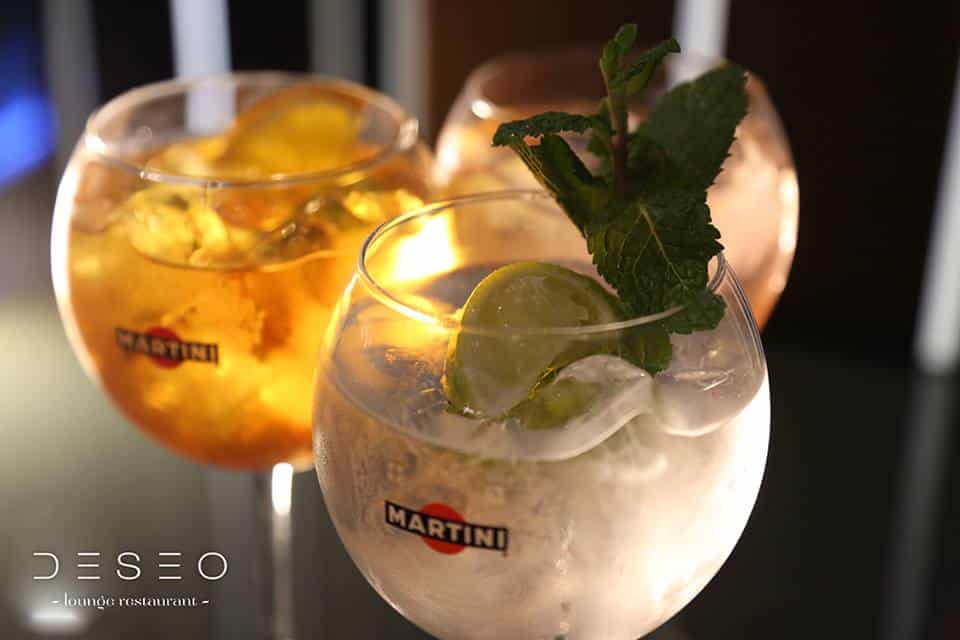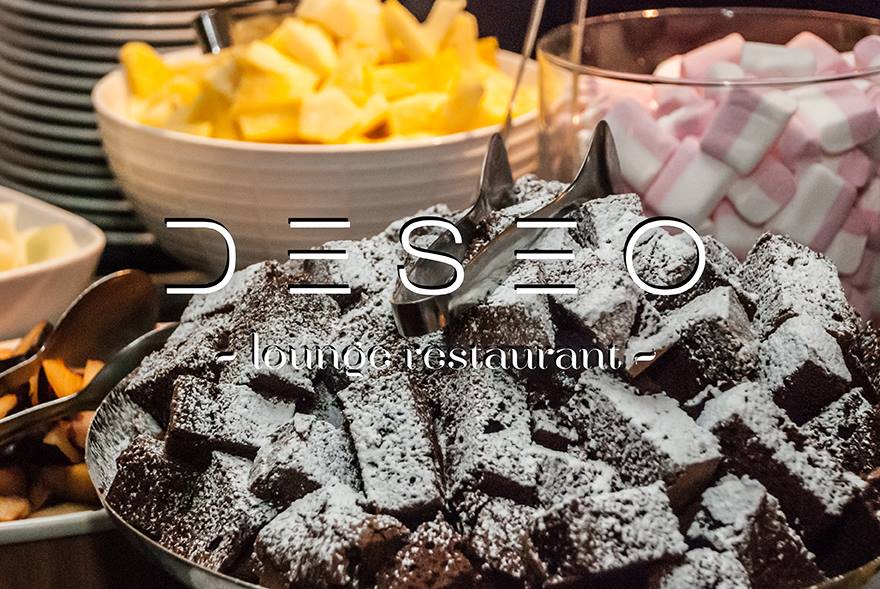 #Descrizione
BENVENUTI AL
DESEO
Aperto dalla prima colazione fino al drink serale, il Deseo è un amato locale milanese nel centro della città, si può godere di una favolosa vista sull'Arco della Pace sorseggiando un buon caffè o un sofisticato drink!
Il mix del tradizionale stile Decò milanese con un arredamento moderno ma elegante crea un atmosfera unica e raffinata. La cura per i dettagli e la grandissima attenzione alla qualità dei prodotti e del servizio fanno del Deseo un punto di riferimento storico per la movida milanese, location ideale per ogni evento!
PIENO CENTRO, DI FRONTE ALL ARCO DELLA PACE
CIBO FRESCO E DI QUALITA'
LOCALE DI TENDENZA
ATMOSFERA CALDA E ACCOGLIENTE
MENU' RICCO
OTTIMO SERVIZIO
OTTIMO RAPPORTO QUALITA' PREZZO
PERSONALE CORTESE E QUALIFICATO
New Year 2023
Deseo Milano
Open from breakfast to evening drink, the Deseo is a beloved Milanese club in the city center, you can enjoy a fabulous view of the Arco della Pace while sipping a good coffee or a sophisticated drink!
The mix of the traditional Milanese Decò style with modern but elegant furniture creates a unique and refined atmosphere. The care for details and the great attention to the quality of the products and the service make the Deseo a historical reference point for the Milanese nightlife, an ideal location for every event .. especially for the New Year!
Whether it's dinner or evening, Deseo is preparing for the big event to welcome this 2023!
From midnight a DJ set will start with music at 360 degrees!
New Year's menu
Welcome bubbles
***
Appetizers
Pink smoked salmon and swordfish
Tomato gratin with foie gras mousse on wholemeal toast
***
First dishes
Cuttlefish ink ravioli with salmon filling on saffron cream
Bronte pistachio creamed risotto with crispy bacon
***
Second courses
Venison braised in Barolo wine on a medallion of white polenta and purple cabbage
Amberjack fillet on pea soup with marinated scampi, wild mint and beet sprouts
***
…As tradition dictates for good luck, spooned cotechino with lentils
Flute of champagne to toast the new year
***
Panettone Milanese with chantilly cream
First fruits of dried and seasonal fruit served as a buffet with sweets and desserts
***
Water included
Drinks and Wine not included
***
After midnight DJ Set
New Year's Eve dinner €110 per person

Seat with midnight toast with Champagne overlooking Arco della Pace (including platter of mixed cold cuts and 1 bottle of champagne every 4 people) €70 per person
Ecco 30 secondi di alcune delle canzoni che ascolterai sicuramente durante la serata
New Year's Eve Dinner

The fee of 110€ per person includes:

New Year's Eve Dinner

Water included

Drinks and Wine not included

After midnight DJ Set

110,00

€

New Year's Eve Dinner

110,00

€

Seat with midnight toast with Champagne overlooking Arco della Pace (including platter of mixed cold cuts and 1 bottle of Champagne for every 4 people)

The fee of €70 per person includes:

1 Bottle of Champagne every 4 people which will be served at 11.50 pm + cold cuts platter for 4 people.

Seating is guaranteed in the dehor in the middle of Corso Sempione overlooking Arco della Pace from 9 pm onwards.

From 12:15 am it will also be possible to enter the club where there will be DJ set music.

70,00

€

Seat with midnight toast with Champagne overlooking Arco della Pace (including platter of mixed cold cuts and 1 bottle of Champagne for every 4 people)

70,00

€