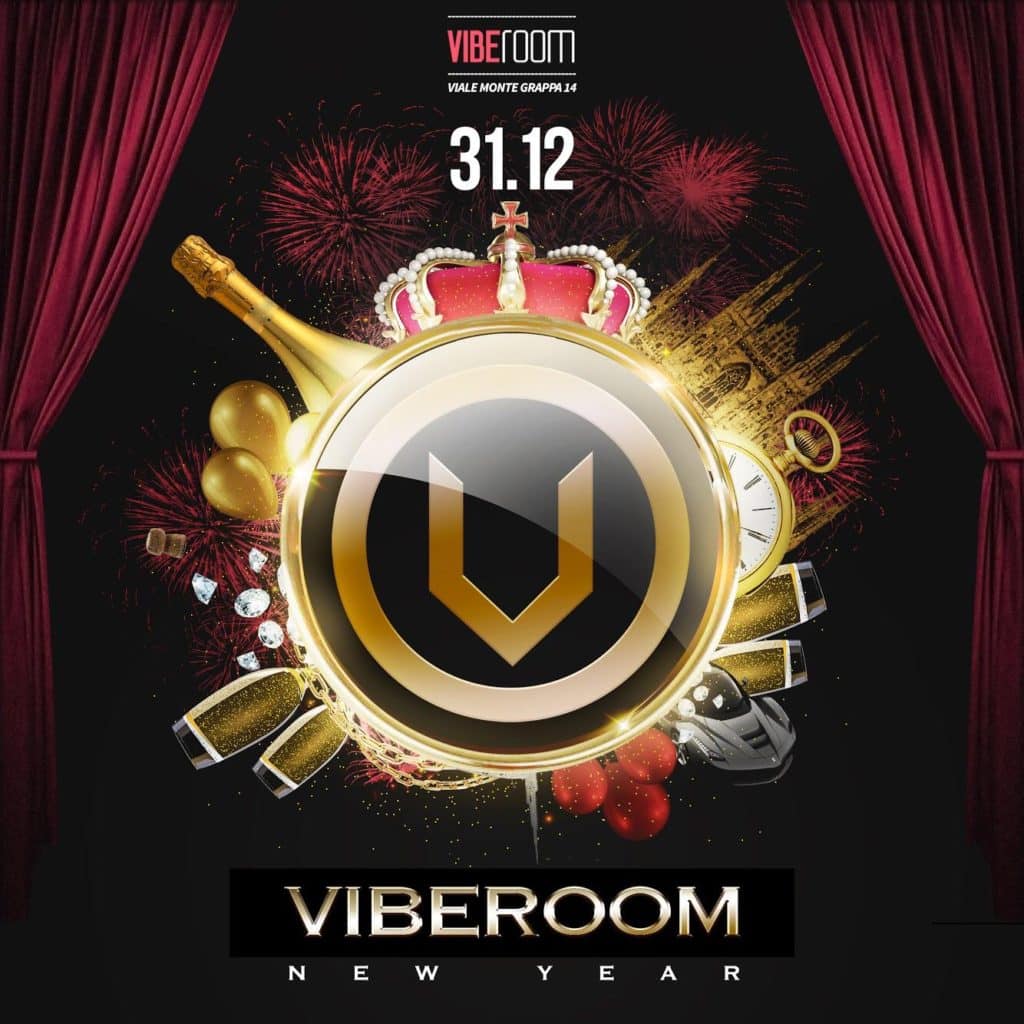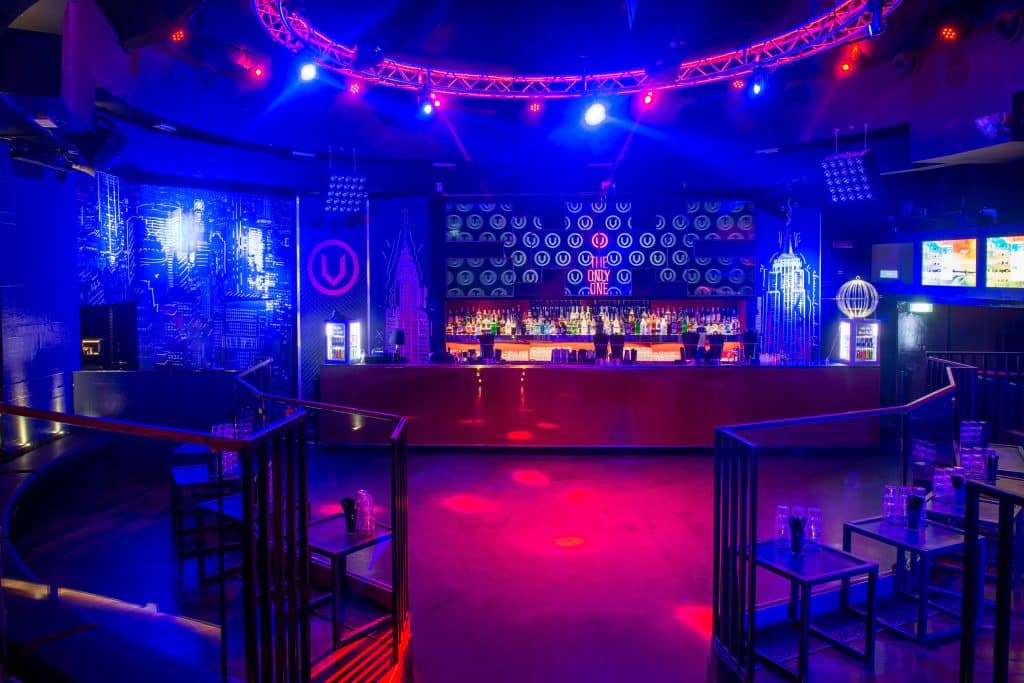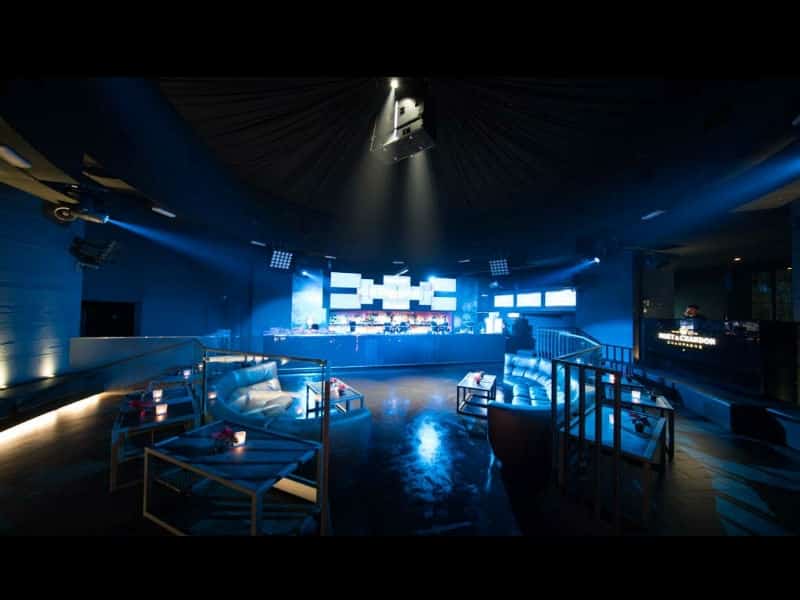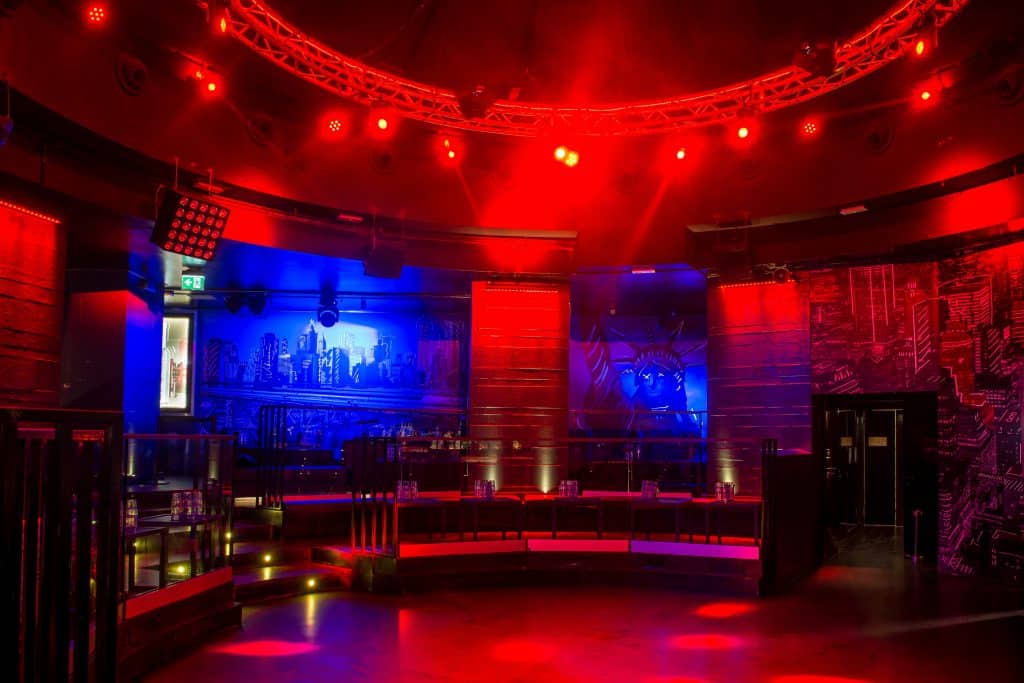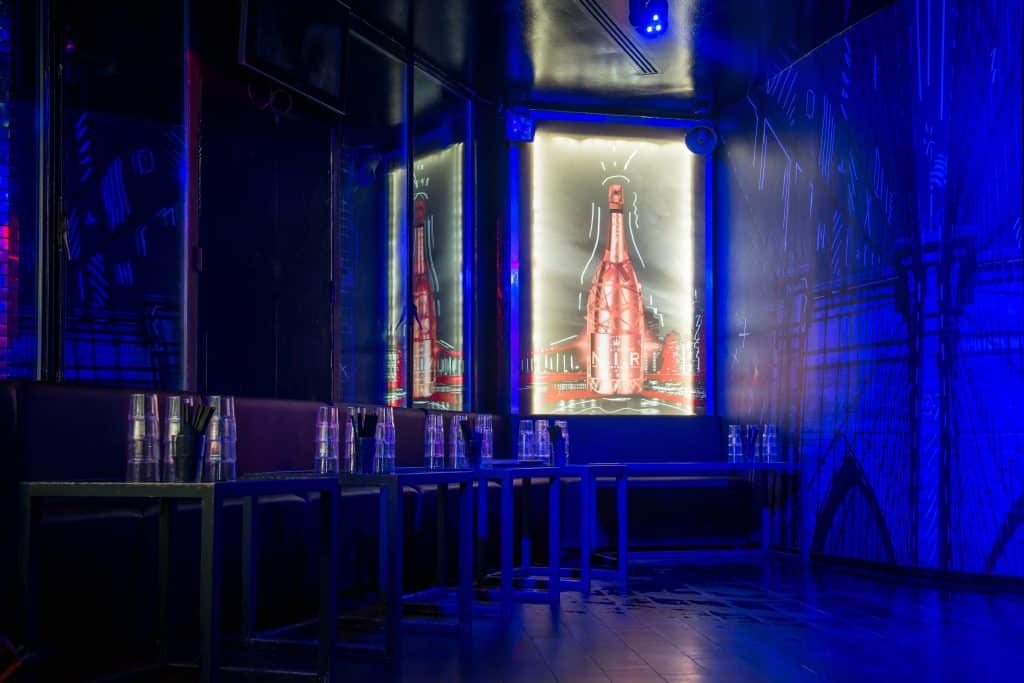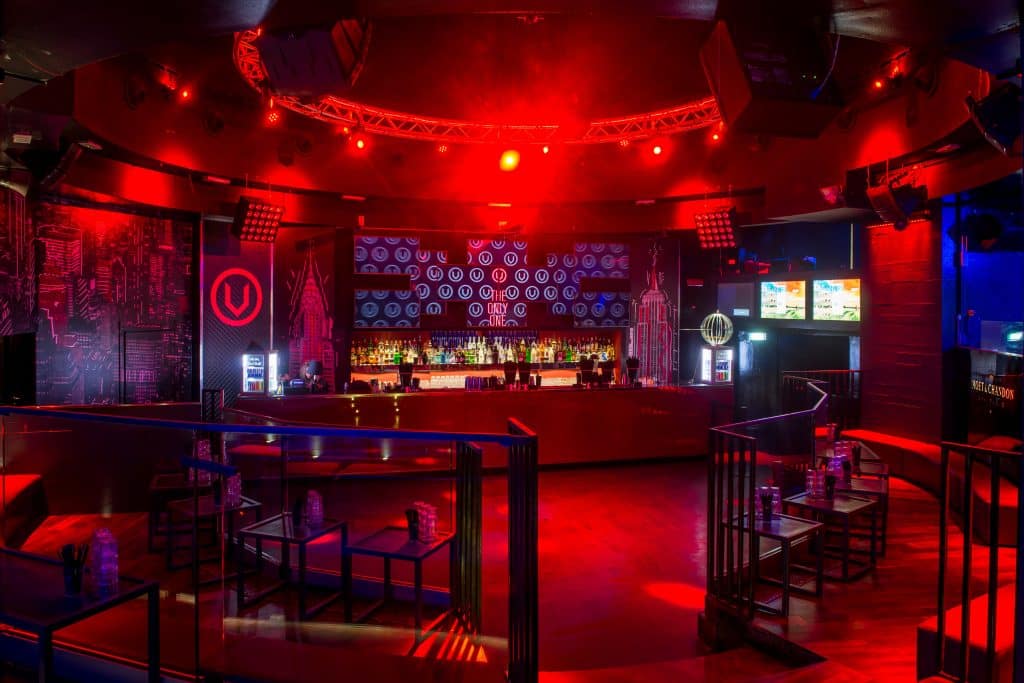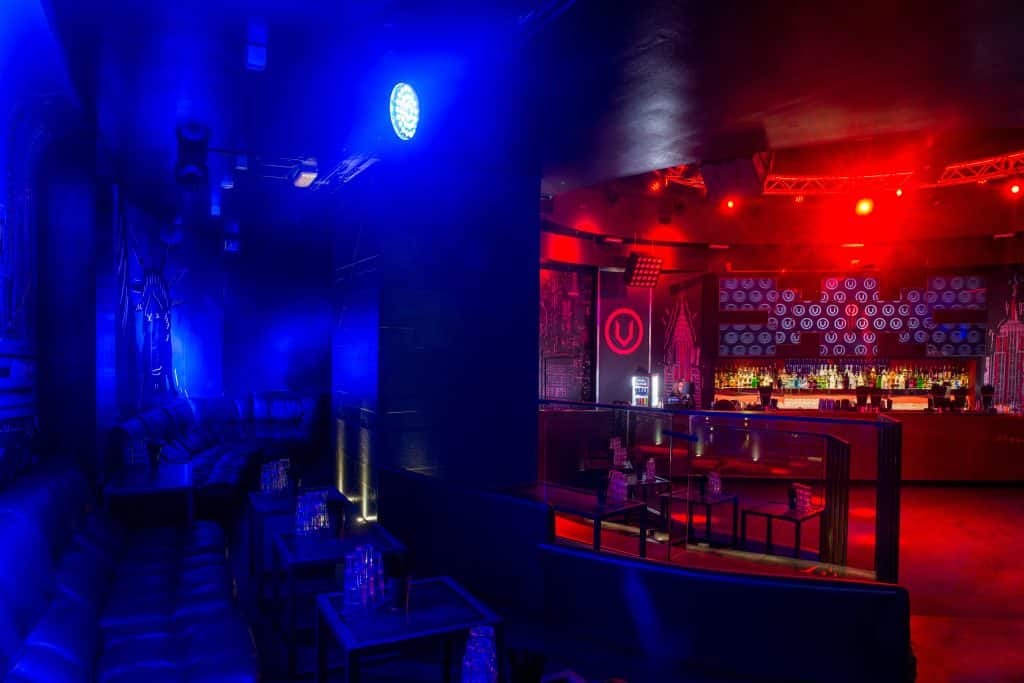 #Descrizione
BENVENUTI AL VIBEROOM

Il Viberoom è la novità della nightlife milanese.
Il Viberoom, situato nel cuore di Milano vicino alla metropolitana Porta Garibaldi, vi aspetta per festeggiare l'arrivo del nuovo anno all'insegna del divertimento.
Appena si varca l'ingresso sembra di trovarsi in un locale di New York City, sia per l'arredamento che per la selezione musicale.
É l'unica discoteca esclusivamente Hip-Hop di Milano, famosa per il DJ set di qualità.

La notte di capodanno deve essere speciale e il Viberoom è la location ideale.
The Only URBAN Club in Milan!
Vibe Room is one of the top venues in Milan!
Good Drinks & Great Music!
It is the only exclusively Hip-Hop club in Milan!
New Year
VIBEROOM
The first Milanese Hip-Hop venue with selected international clientele, opens the new year with a party for Black Music lovers.
The evening at 8.30 pm with a rich and delicious Royal Buffet (by reservation).
From 23.00, however, DJ Sax and DJ Message will make you unleash until the morning on the notes of the most famous pieces Hip-Hop, Reggaeton and Dancehall.
Animations and special effects will entertain the public for the duration of the evening.
We are waiting for you to celebrate the funniest party of the year!
Buffet Entrance €35 instead of € 50 by December 15, 2019 AVAILABLE
Evening €40 AVAILABLE
Tables for buffet dinner €250 (every 5 people) + PRICE € 50 each AVAILABLE
Tables in the evening €100 per person (minimum purchase € 500 with 2 BOTTLES) AVAILABLE
Admission in the evening €50 AVAILABLE
Ecco 30 secondi di alcune delle canzoni che ascolterai sicuramente durante la serata
Buffet entrance

The fee includes:

* 1 drink

* 1 flute of sparkling wine for the midnight toast

Entrance from 20.30

45,00

€

Entrance in the party

The fee includes:

* Entry in the party

* 1 drink

50,00

€

Entrance in the party

50,00

€

Party

The fee includes:

* 1 drink

* 1 flute of sparkling wine for the midnight toast

Entrance from 11.00 pm

40,00

€

Ingresso a Buffet per 2 persone Viberoom + Pernottamento in camera doppia al Crowne Plaza Milano Linate

VALIDO PER DUE PERSONE (85€ a persona)

BUFFET al VIBEROOM + 1 NOTTE 170€ (31/12/2019 – 1/1/2020)

SU RICHIESTA: 2 NOTTI 240€ (120€ a persona)

3 NOTTI 310€ (155€ a persona)

La quota di 170€ include:

Serata Ingresso normale per due persone al Viberoom con 1 drink e 1 flute di spumante per il brindisi di mezzanotte ciascuno e buffet  *

Pernottamento in camera doppia al Crowne Plaza Milano Linate *

American Breakfast con croissant, selezione di brioche, selezione di torte secche, selezione di pani, pancake, etc… *

City tax *

Check-in il giorno 31/12/2019 dalle ore 15:00

Late check-out il giorno 1/1/2020 alle ore 16:00

190,00

€

Ingresso a Buffet per 2 persone Viberoom + Pernottamento in camera doppia al Crowne Plaza Milano Linate

190,00

€

Serata con ingresso dalle ore 23:00 per 2 persone Viberoom + Pernottamento in camera doppia al Crowne Plaza Milano Linate

VALIDO PER DUE PERSONE (90€ a persona)

SERATA CON INGRESSO DALLE ORE 23:00 al VIBEROOM + 1 NOTTE 180€ (31/12/2019 – 1/1/2020)

SU RICHIESTA: 2 NOTTI 250€ (125€ a persona)

3 NOTTI 320€ (160€ a persona)

La quota di 180€ include:

Serata Ingresso normale dalle ore 23:00 per due persone al Viberoom con 1 drink e 1 flute di spumante per il brindisi di mezzanotte ciascuno *

Pernottamento in camera doppia al Crowne Plaza Milano Linate *

American Breakfast con croissant, selezione di brioche, selezione di torte secche, selezione di pani, pancake, etc… *

La colazione sarà servita fino alle ore 12:00

City tax *

Check-in il giorno 31/12/2019 dalle ore 15:00

Late check-out il giorno 1/1/2020 alle ore 16:00

180,00

€

Serata con ingresso dalle ore 23:00 per 2 persone Viberoom + Pernottamento in camera doppia al Crowne Plaza Milano Linate

180,00

€

Buffet Dinner Table

The fee of € 250 (each 5) each includes:

* Party

* Buffet dinner table

250,00

€

Buffet Dinner Table

250,00

€

Table in the Party

* € 100 per person

(minimum purchase € 500 with 2 bottles)

Entrance from 11.00 pm

100,00

€

Table in the Party

100,00

€