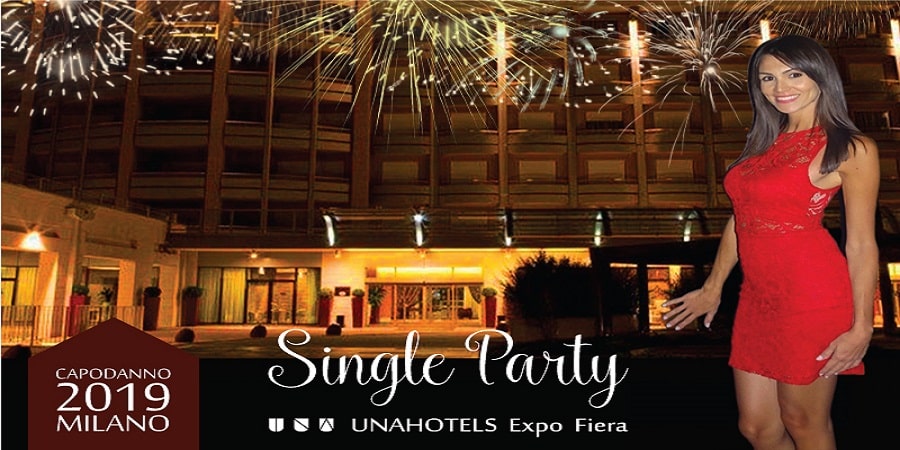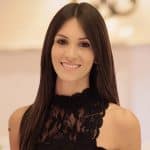 Capodanno UNAHOTELS Expo Fiera Milano - Speed Dinner
Via Giovanni Keplero n.12,

Pero,

Milano,

Italy
Serata da € N.D.
Cenone da € 100
Camere da € 100
Dress Code: Elegante
Età: 32/43 anni - 44/53 anni
Description
Speed Dinner in Milan on New Year's Eve to meet many singles in Milan and surroundings selected by Noemi Bellante.
The largest hotel in Milan welcomes you for 35 hours of pure fun and relaxation with the chance to stay overnight in one of the hotel's 527 wonderful rooms.
The evening offers a welcome welcome drink, the Gran Cenone served in a 6-course Speed Dinner and a midnight toast with a fireworks display.The event will continue until the morning with good music to dance and learn more about the single singles you prefer!
Book now: places are limited!
A) Age group: 32/43 years
A) Age group: 44/53 years
Arrival time: 19.30
Prices
Gala Dinner Speed Dinner + Disco Night: 100 €

Gala Dinner Speed Dinner + Disco Night + Deluxe Room for double use: 200 €
Great Dinner Speed Dinner + Disco Night

Speed dinner in Milan on New Year's Eve to meet many singles in Milan and surroundings.
The largest hotel in Milan welcomes you for 35 hours of pure fun and relaxation with the chance to stay overnight in one of the hotel's 527 wonderful rooms.
The party offers a welcome welcome drink, the Gran Cenone served in a 4-course Speed Dinner and a midnight toast with a fireworks display.
The event will continue until the morning with good music to dance and learn more about the single singles you prefer!

Book now: places are limited!

A) Age group: 28/42 years

B) Age group: 43/55 years

Prices valid until December 9th

100,00

€

Great Dinner Speed Dinner + Disco Night

100,00

€

Great Dinner Speed Dinner + Disco Night + Deluxe Room

Arrival time: before 19.30

The fee includes:

– Welcome Drink

– Great Dinner Served in Speed Dinner format

– Midnight toast with fireworks display

– Num. 1 bottle of wine for every two people

– Mineral water and coffee

– No. 2 woman drink for disco night

– No. 1 man drink for disco night

– Overnight in double bedroom

check-in from 9.00 am on 31/12/2018

check-out up to 20.00 of 1/1/2019

– Breakfast served until 1.00 pm on 1/1/2019

A) Age group: 28/42 years

B) Age group: 43/55 years

Book now: places are limited!

200,00

€

Great Dinner Speed Dinner + Disco Night + Deluxe Room

200,00

€