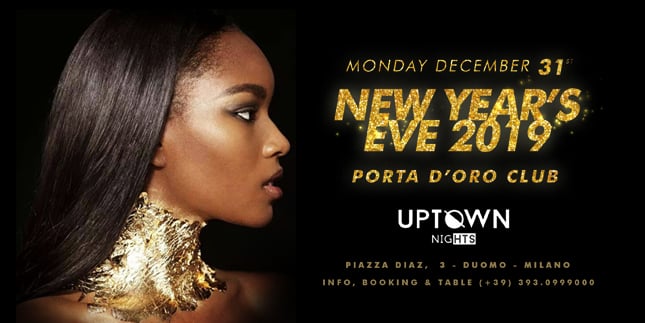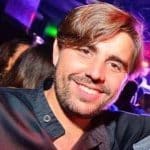 Capodanno Porta D'Oro Club Duomo 2019
Piazza Armando Diaz, 3,

Milano,

Italy
Età: dai 20 anni in sù
Musica: HipHop, Trap, Old School & Classics, Afro Beats WILLY EL COYOTE Reggaeton, Dembow, Funky Brazil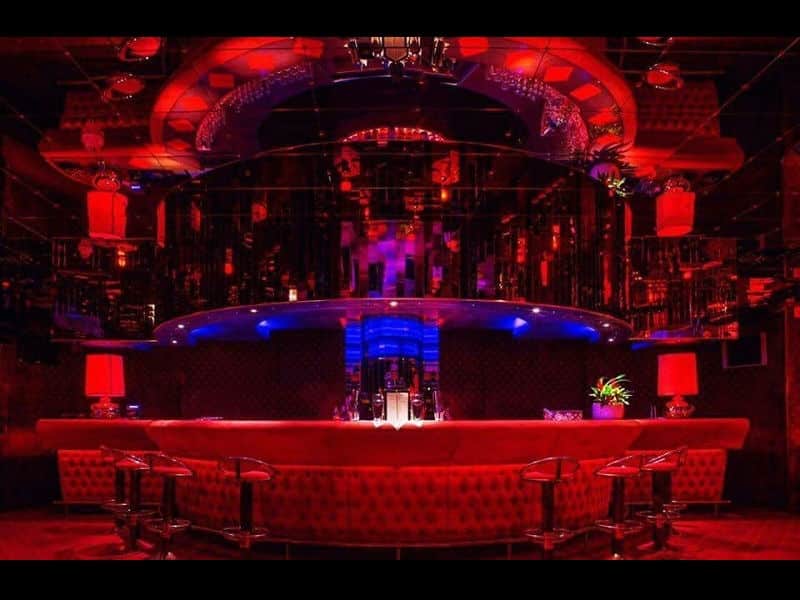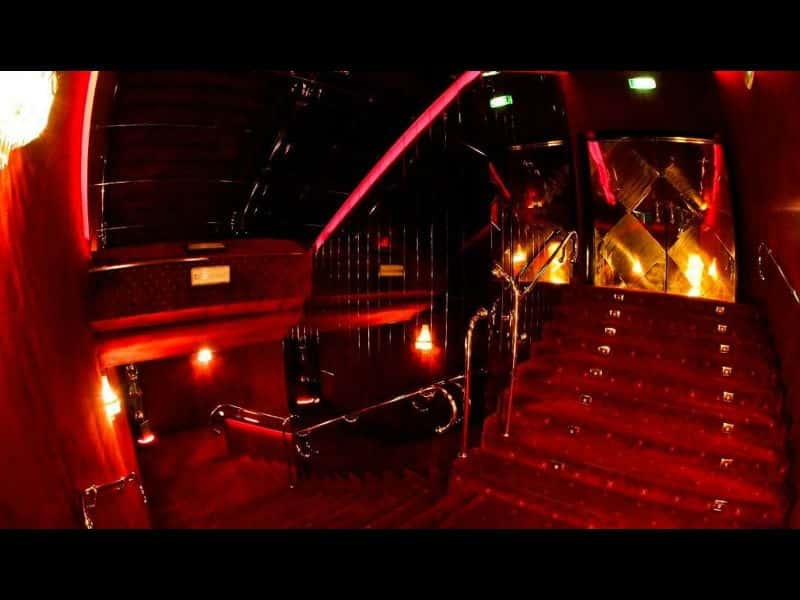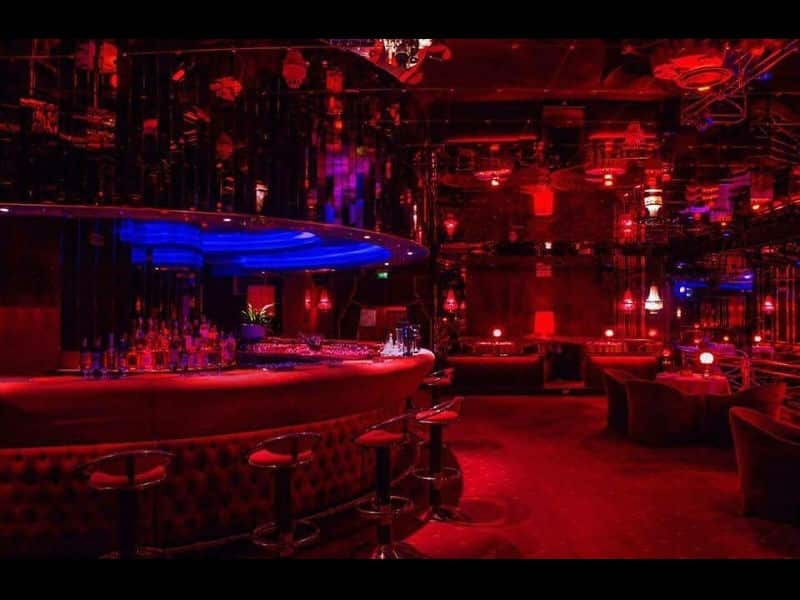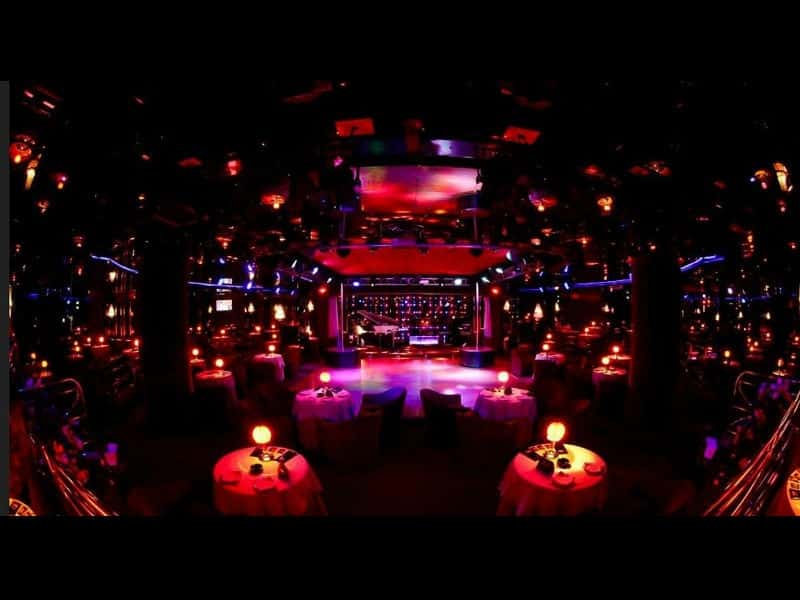 Description
New Year's Eve Porta D'oro Club Duomo
Just 80 meters from Piazza del Duomo (Piazza Diaz, 3 - Milan) the Porta D'Oro Club Duomo hosts an exclusive Italian and international New Year's Eve that make everyone dance from the evening to the Morning!
The clientele is fashionable, established sportsmen and international guests from all over the world. The sound of Hip Hop, Commercial, Trap, Old School & Classics, Afro Beats, Reggaeton, Dembow, Funky Brazil.
The evening starts at 10.45 pm. The admission fee is 30 € including 2 drinks. The presale gives access all night long. With the music that will go on until 07:00 in the morning.
Ideal for those who want a party with an excellent table service!
For those who want an exclusive party and with the best music of the Milanese scene, this is the right party!
UPTOWN SOUND Line up:
MASTER FREEZ
HipHop, Trap, Old School & Classics, Afro Beats
WILLY EL COYOTE
Reggaeton, Dembow, Funky Brazil
Opening at 22:45
Prices
PARTY (includes 2 drinks and admission valid all night) € 30
TRACK TABLES
TABLE ON TRACK with 1 distilled bottle or champagne € 200 + € 30 pre-sale with 2 drinks
TABLE ON TRACK with 2 distilled bottles or champagne 400 € + 30 € pre-sale with 2 drinks
PRIVATE TABLES
PRIVE 'TABLE with 3 bottles distilled or champagne 600 € + 30 € pre-sale with 2 drinks
PRIVE 'TABLE with 4 bottles distilled or champagne 800 € + 30 € pre-sale with 2 drinks
VIP TABLES AREA
VIP AREA TABLE with 4 distilled bottles or champagne € 100 + € 30 pre-sale with 2 drinks
VIP AREA TABLE with 6 distilled bottles or champagne 1500 € + 30 € pre-sale with 2 drinks
Party

The € 30 fee includes:

* 2 drinks

Entry valid all night

30,00

€

Buffet

The fee includes:

* buffet

* 2 drinks + 1 flute for the midnight toast

50,00

€

Dinner woman

The fee includes:

* dinner

70,00

€

Dinner Man

The fee includes:

* dinner

80,00

€

Table on dancefloor

The € 200 fee includes:

* 1 bottle of Distillato or Champagne

200,00

€

Table on dancefloor

200,00

€

Table on dancefloor

The € 400 fee includes:

* 2 bottles of Distillato or Champagne

400,00

€

Table on dancefloor

400,00

€

PRIVE TABLE

The € 600 fee includes:

* 3 bottles distilled or Champagne

600,00

€

PRIVE TABLE

The € 800 fee includes:

* 4 bottles of Distillato or Champagne

800,00

€

VIP AREA TABLE

The fee of € 1000 includes:

* 4 bottles of Distillato or Champagne

1.000,00

€

VIP AREA TABLE

The € 1,500 fee includes:

* 6 bottles of Distillato or Champagne

1.500,00

€