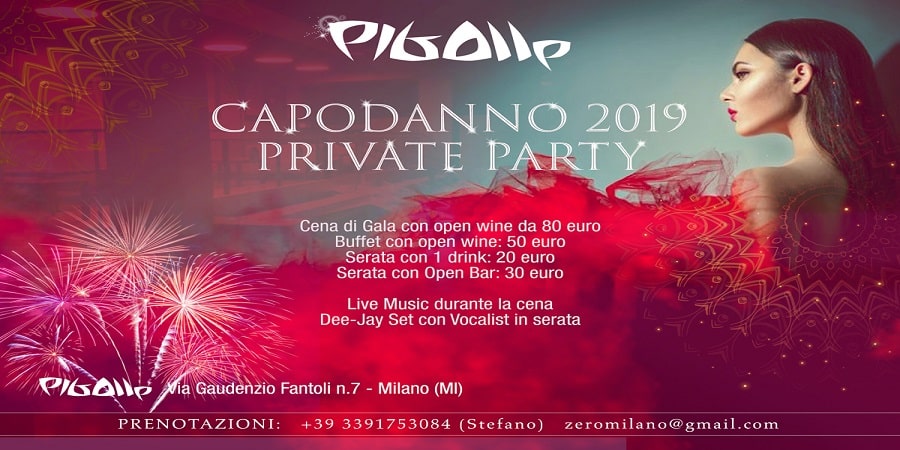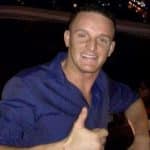 Capodanno Pigalle
Via Fantoli, 7,

Milano,

Italy
Serata da € 20
Cenone da € 90 con OPEN WINE
Età: dai 20 anni in sù
Musica: Live Music e Dj Set con Vocalist Commerciale/House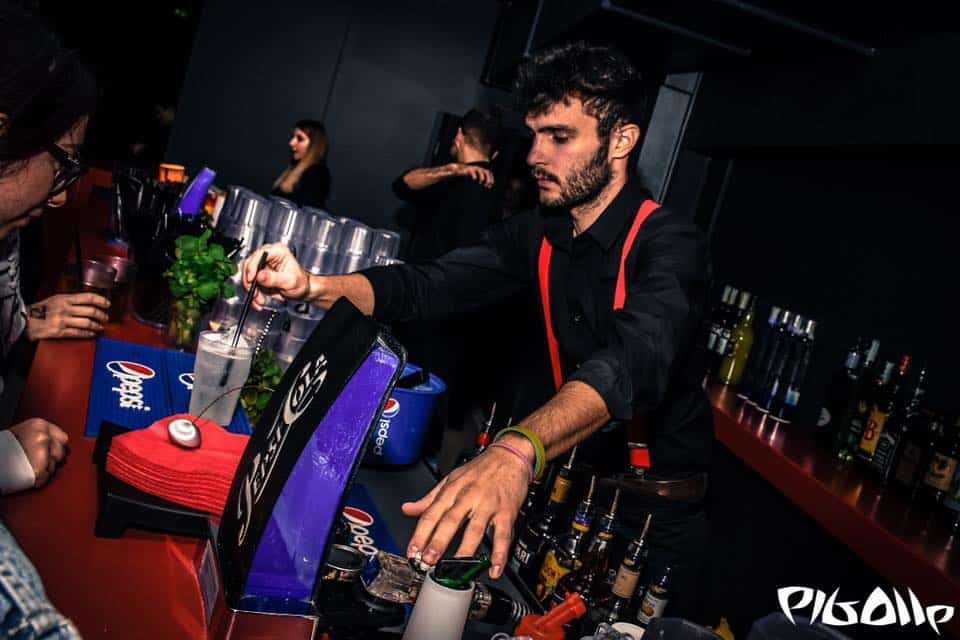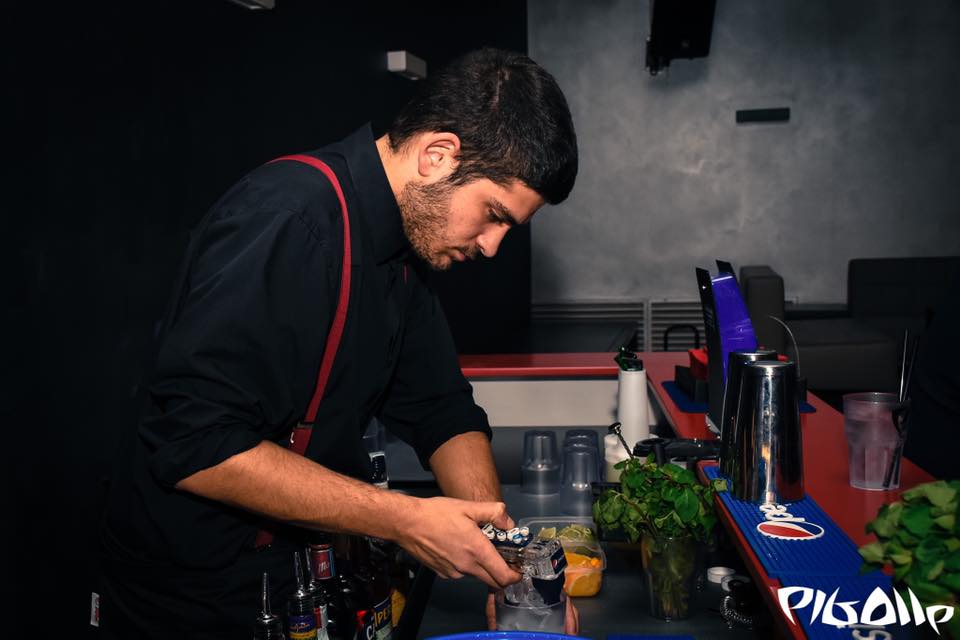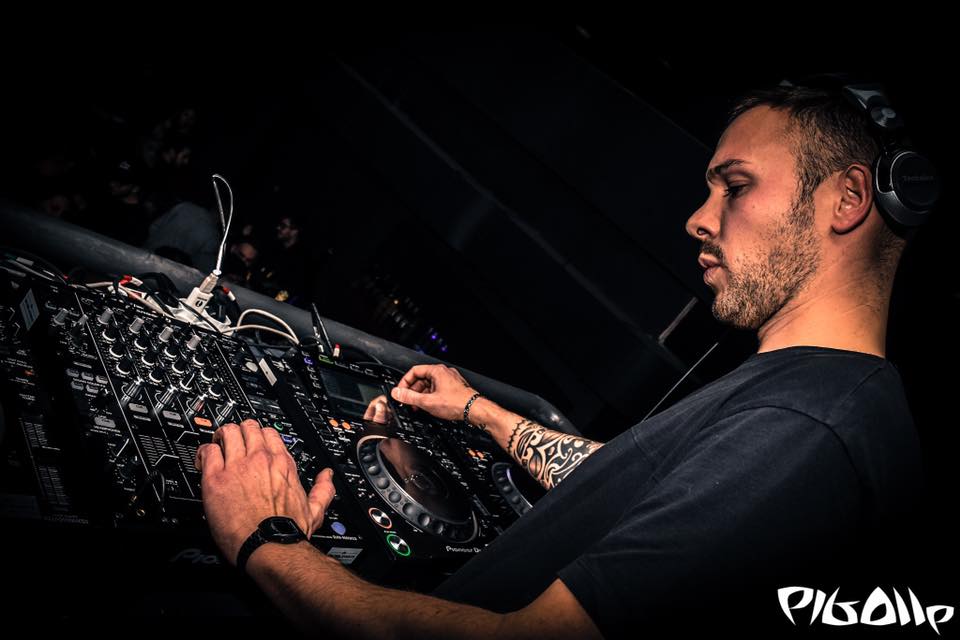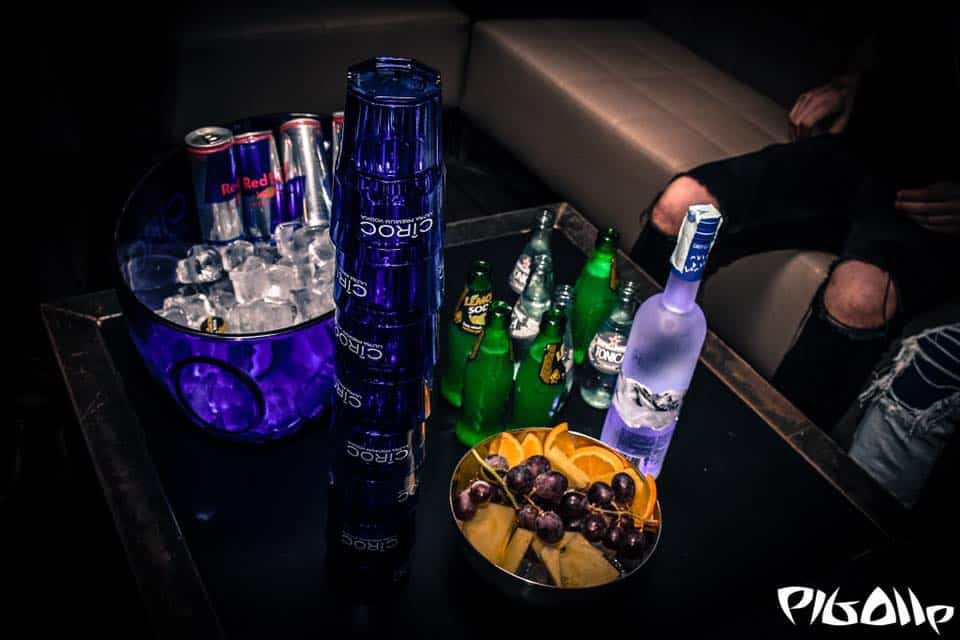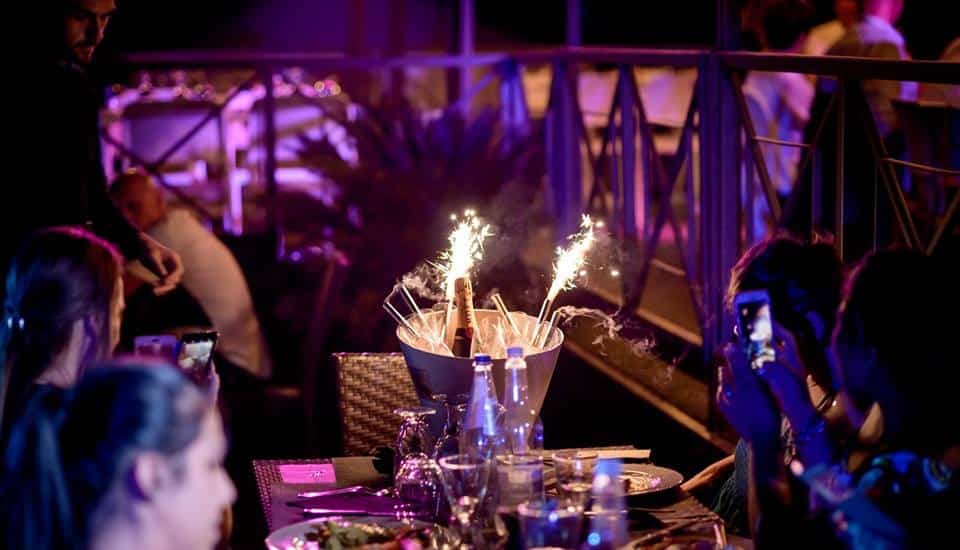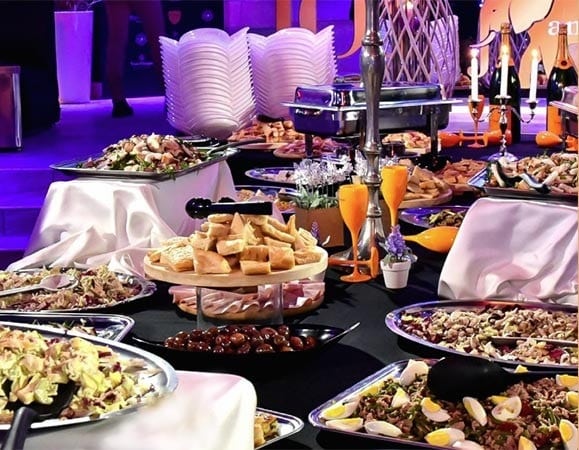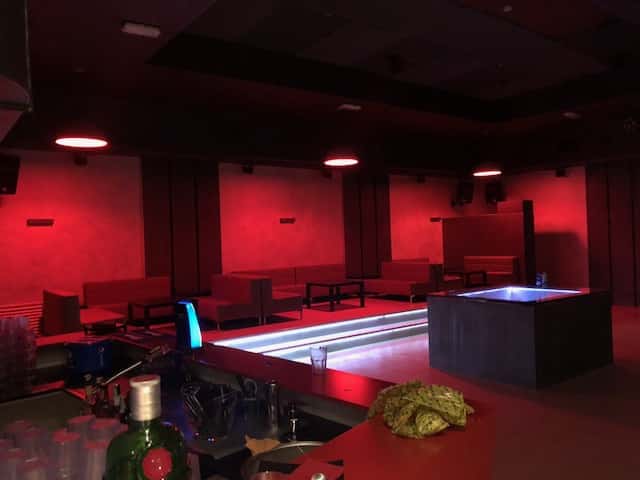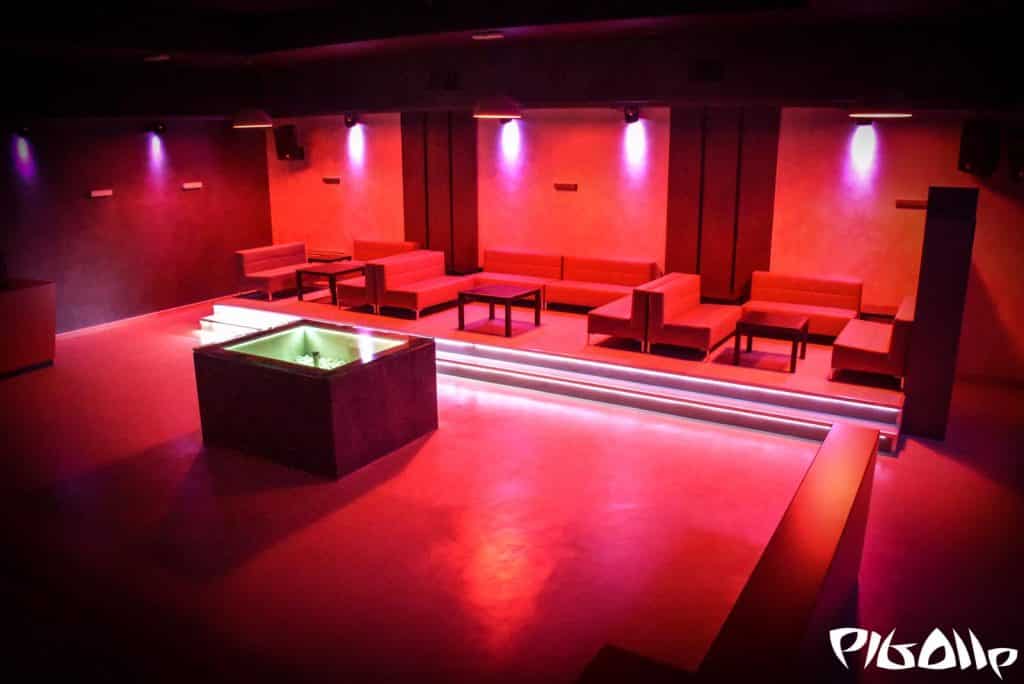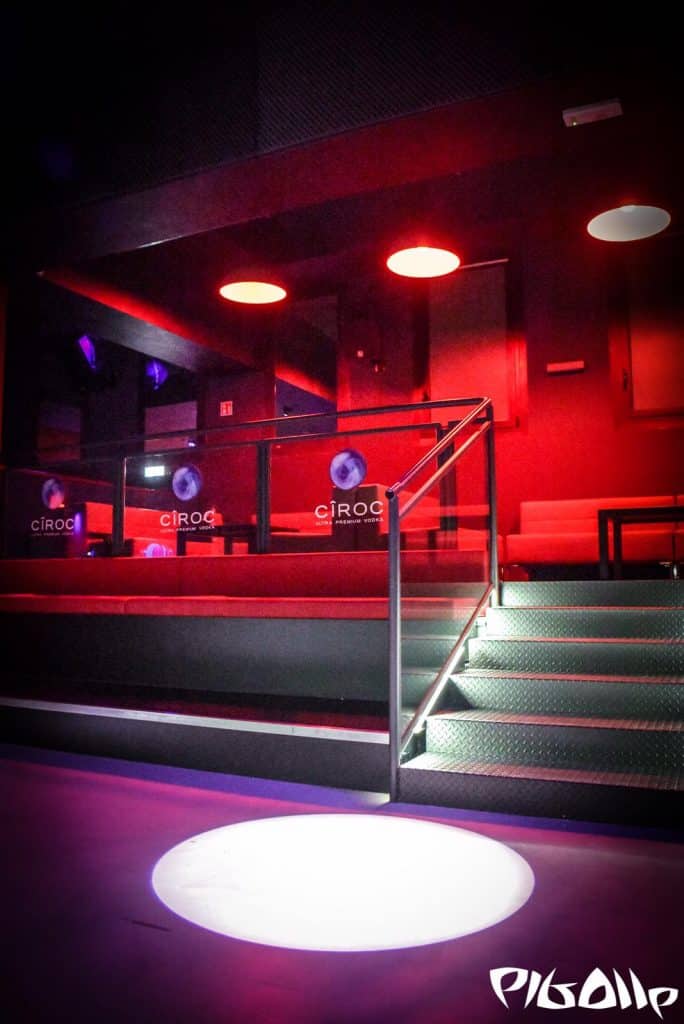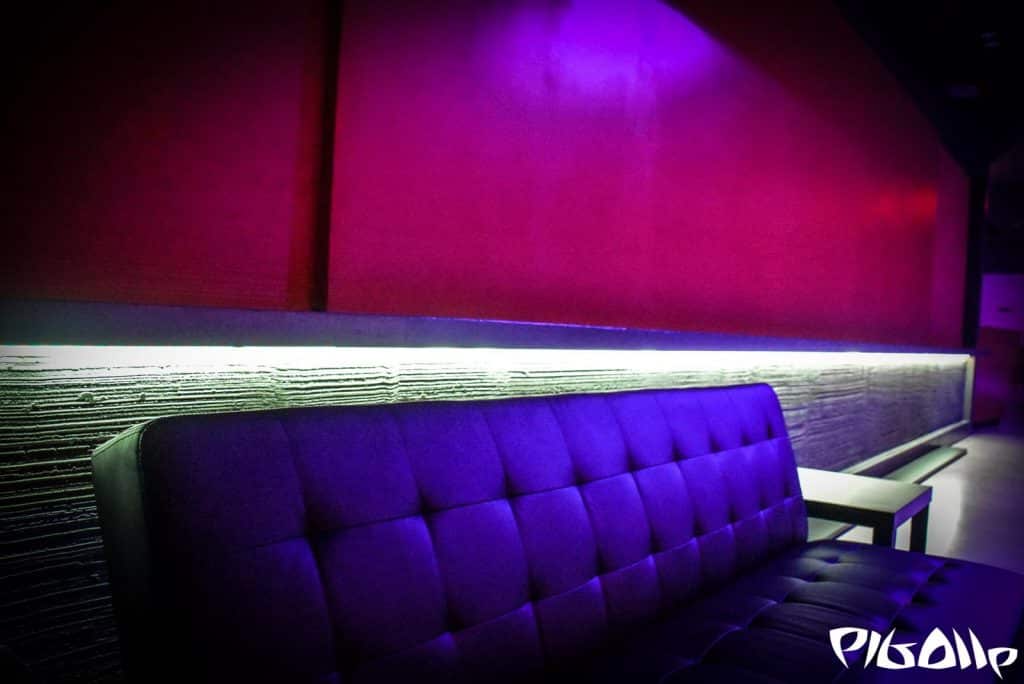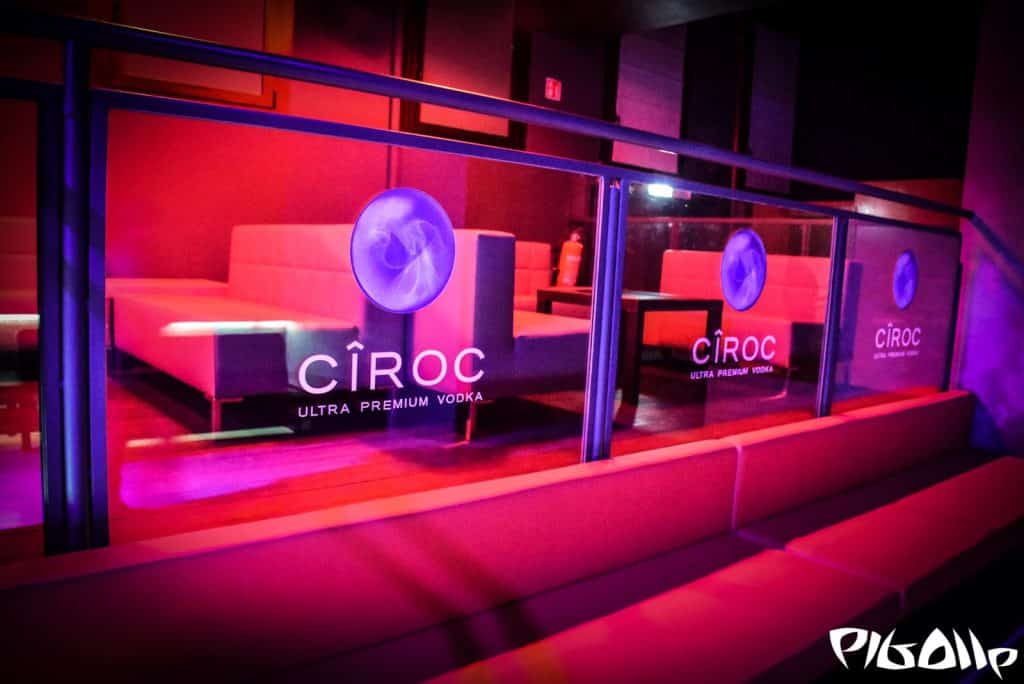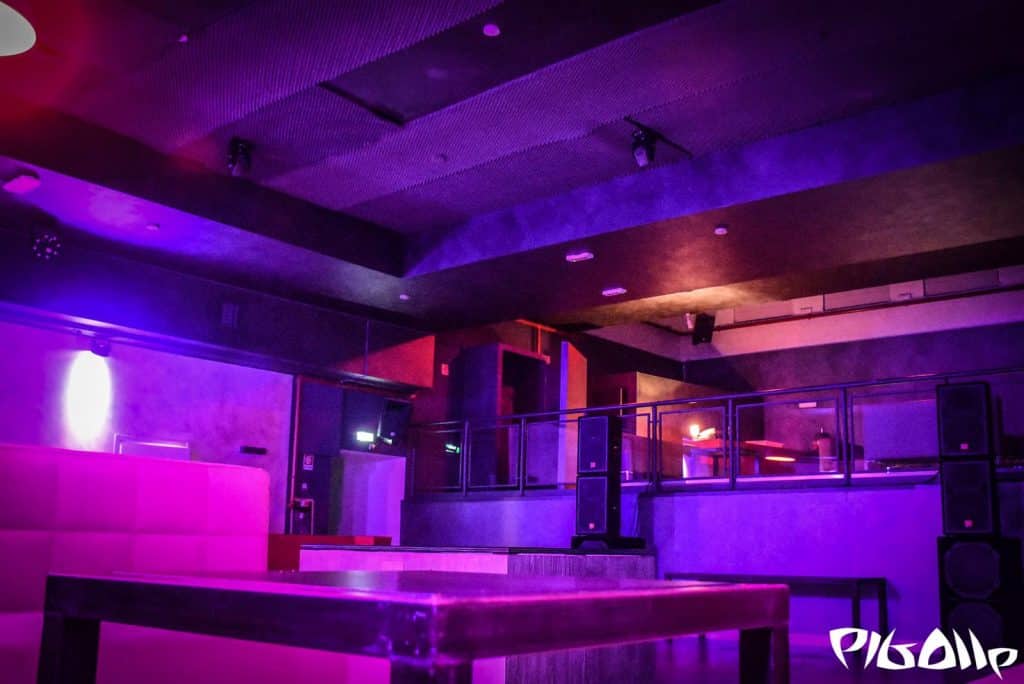 % PERCENTUALI DI OCCUPAZIONE
CENONI PRENOTATI

SOLD OUT!
BUFFET PRENOTATI

QUASI ESAURITO!
SERATE PRENOTATE

QUASI ESAURITO!
Description
NEW YEAR'S EVE AT THE PIGALLE
Brand new exclusive Location with opening in December 2018.
The Pigalle located just next to the famous location Fabrique Milano was born with a new concept to meet the demands of a very demanding public.
Totally renovated disco with two slopes, two private rooms and a super private room with a bar and a personal bathroom.
Ideal place to spend your last year.
WITH OPEN WINE AND OPEN BAR
EXCLUSIVE LOCATION WITH LIMITED PLACES
ENTRY ONLY WITH PRE-SALES
During the evening live music and from midnight DJ Set to celebrate the longest night of the year together.
Invia commenti
Cronologia
Salvate
Community
TABLE

The € 120 fee includes:

* TABLE with 1 bottle of hard alcohol

To be added to the cost of entrance

120,00

€

BUFFET

The € 35 fee includes:

*Buffet

* 2 drinks + 1 flute for the toast

35,00

€

GOLDEN DINNER

The € 90 fee includes:

with formula book first

*New Year's Eve dinner

* OPEN WINE

Dinner with exclusive table

100,00

€

DINNER WITH FRIENDS

The € 80 fee includes:

with formula book first

*New Year's Eve dinner

* OPEN WINE

90,00

€

DINNER WITH FRIENDS

90,00

€

BUFFET

The € 50 fee includes:

*Buffet

* OPEN WINE

* 1 drink + 1 flute of sparkling wine for the party

50,00

€

PARTY

The € 30 fee includes:

*Open bar

* 1 flute of sparkling wine for the midnight toast

Until 3:00 am

30,00

€

PARTY

The € 20 fee includes:

* 1 drink + 1 flute

20,00

€

SERATA per due persone + Pernottamento in camera doppia presso UNAHOTELS Expo Fiera

La quota di 140€ include:

VALIDO PER DUE PERSONE

*Serata per due persone al Pigalle con 1 drink e 1 flute cadauno – ingresso dalle 23:30

*Pernottamento in camera doppia presso UNAHOTELS Expo Fiera

*2 Colazioni

Con servizio bus-navetta GRATUITO 

dalla fermata metro ROSSA (M1) Molino dorino

verso UNAHOTELS Expo Fiera:

-31/12/2018 dalle ore 7.00 alle ore 14.00 e dalle ore 17.00 fino a mezzanotte

-01/1/2019 dalle ore 7.00 alle ore 14.00 e dalle ore 17.00 fino a mezzanotte

Check-in a partire dalle ore 9.00 del 31/12/2018

Check-out fino alle ore 20.00 del 1/1/2019

35 ore di camera da letto (unici a Milano)

*con formula prenota prima*

escluso city tax (3.50€ a persona)

140,00

€

SERATA per due persone + Pernottamento in camera doppia presso UNAHOTELS Expo Fiera

140,00

€

SERATA per due persone + Pernottamento in camera doppia presso UNAHOTELS Expo Fiera

La quota di 160€ include:

VALIDO PER DUE PERSONE

*Serata per due persone al Pigalle con OPEN BAR fino alle ore 3:00 e 1 flute di spumante – ingresso dalle 23:30

*Pernottamento in camera doppia presso UNAHOTELS Expo Fiera

*2 Colazioni

Con servizio bus-navetta GRATUITO 

dalla fermata metro ROSSA (M1) Molino dorino

verso UNAHOTELS Expo Fiera:

-31/12/2018 dalle ore 7.00 alle ore 14.00 e dalle ore 17.00 fino a mezzanotte

-01/1/2019 dalle ore 7.00 alle ore 14.00 e dalle ore 17.00 fino a mezzanotte

Check-in a partire dalle ore 9.00 del 31/12/2018

Check-out fino alle ore 20.00 del 1/1/2019

35 ore di camera da letto (unici a Milano)

*con formula prenota prima*

esclusa city tax (3.50€ a persona)

160,00

€

SERATA per due persone + Pernottamento in camera doppia presso UNAHOTELS Expo Fiera

160,00

€

2 BUFFET + Pernottamento in camera doppia presso UNAHOTELS Expo Fiera

La quota di 170€ include:

VALIDO PER DUE PERSONE

*2 Buffet, 2 drink e 1 flute di spumante cadauno al Pigalle – ingresso dalle 20:00

*Pernottamento in camera doppia presso UNAHOTELS Expo Fiera

*2 Colazioni

Con servizio bus-navetta GRATUITO 

dalla fermata metro ROSSA (M1) Molino dorino

verso UNAHOTELS Expo Fiera:

-31/12/2018 dalle ore 7.00 alle ore 14.00 e dalle ore 17.00 fino a mezzanotte

-01/1/2019 dalle ore 7.00 alle ore 14.00 e dalle ore 17.00 fino a mezzanotte

Check-in a partire dalle ore 9.00 del 31/12/2018

Check-out fino alle ore 20.00 del 1/1/2019

35 ore di camera da letto (unici a Milano)

*con formula prenota prima*

esclusa city tax (3.50€ a persona)

170,00

€

2 BUFFET + Pernottamento in camera doppia presso UNAHOTELS Expo Fiera

170,00

€

2 BUFFET + Pernottamento in camera doppia presso UNAHOTELS Expo Fiera

La quota di 200€ include:

VALIDO PER DUE PERSONE

*2 Buffet, OPEN WINE, 1 drink e 1 flute di spumante cadauno al Pigalle – ingresso dalle 20:00

*Pernottamento in camera doppia presso UNAHOTELS Expo Fiera

*2 Colazioni

Con servizio bus-navetta GRATUITO 

dalla fermata metro ROSSA (M1) Molino dorino

verso UNAHOTELS Expo Fiera:

-31/12/2018 dalle ore 7.00 alle ore 14.00 e dalle ore 17.00 fino a mezzanotte

-01/1/2019 dalle ore 7.00 alle ore 14.00 e dalle ore 17.00 fino a mezzanotte

Check-in a partire dalle ore 9.00 del 31/12/2018

Check-out fino alle ore 20.00 del 1/1/2019

35 ore di camera da letto (unici a Milano)

*con formula prenota prima*

esclusa city tax (3.50€ a persona)

200,00

€

2 BUFFET + Pernottamento in camera doppia presso UNAHOTELS Expo Fiera

200,00

€

2 CENONI IN COMPAGNIA al Pigalle + Pernottamento in camera doppia presso UNAHOTELS Expo Fiera

La quota di 280€ include:

VALIDO PER DUE PERSONE

*2 CENONI IN COMPAGNIA al Pigalle in tavoli uniti con altri gruppi e OPEN WINE – ingresso dalle 20:00

*Pernottamento in camera da letto doppia presso UNAHOTELS Expo Fiera

*Colazione

Con servizio bus-navetta GRATUITO 

dalla fermata metro ROSSA (M1) Molino dorino

verso UNAHOTELS Expo Fiera:

Check-in a partire dalle ore 9.00 del 31/12/2018

Check-out fino alle ore 20.00 del 1/1/2019

35 ore di camera da letto (unici a Milano)

esclusa city tax (3.50€ a persona)

140€ a persona

280,00

€

2 CENONI IN COMPAGNIA al Pigalle + Pernottamento in camera doppia presso UNAHOTELS Expo Fiera

280,00

€

2 CENONI GOLDEN DINNER al Pigalle + Pernottamento in camera doppia presso UNAHOTELS Expo Fiera

La quota di 300€ include:

VALIDO PER DUE PERSONE

*2 CENONI GOLDEN DINNER al Pigalle in tavolo esclusivo e OPEN WINE – ingresso dalle 20:00

*Pernottamento in camera da letto doppia presso UNAHOTELS Expo Fiera

*Colazione

Con servizio bus-navetta GRATUITO 

dalla fermata metro ROSSA (M1) Molino dorino

verso UNAHOTELS Expo Fiera:

Check-in a partire dalle ore 9.00 del 31/12/2018

Check-out fino alle ore 20.00 del 1/1/2019

35 ore di camera da letto (unici a Milano)

esclusa city tax (3.50€ a persona)

150€ a persona

300,00

€

2 CENONI GOLDEN DINNER al Pigalle + Pernottamento in camera doppia presso UNAHOTELS Expo Fiera

300,00

€