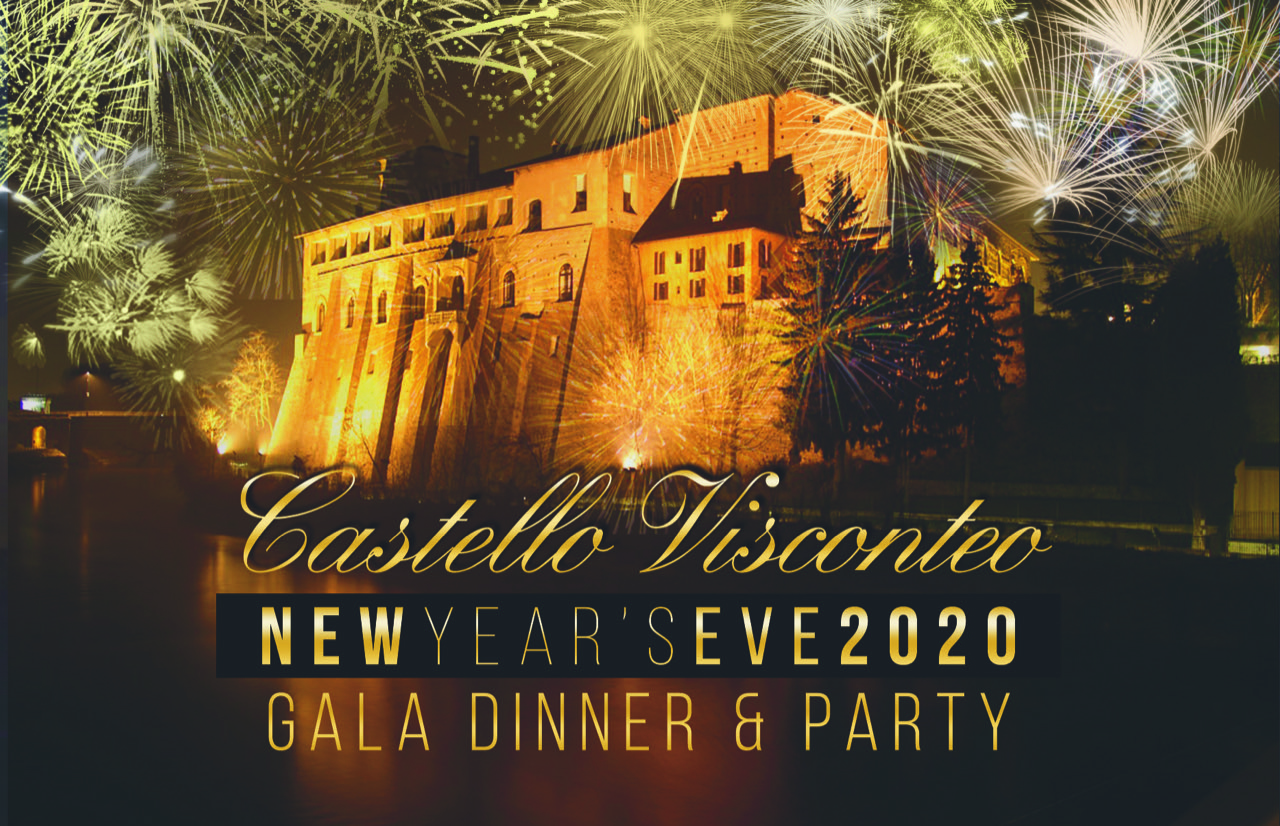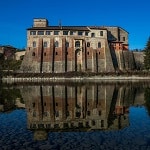 Capodanno Castello Visconteo 2020
Piazza Giuseppe Perrucchetti, 3,

Cassano d'Adda,

Italy
Cenone da € 115
Camere da € 390
Dress Code: Elegante
Età: Dai 20 anni in sù
Musica: Dj e Live Music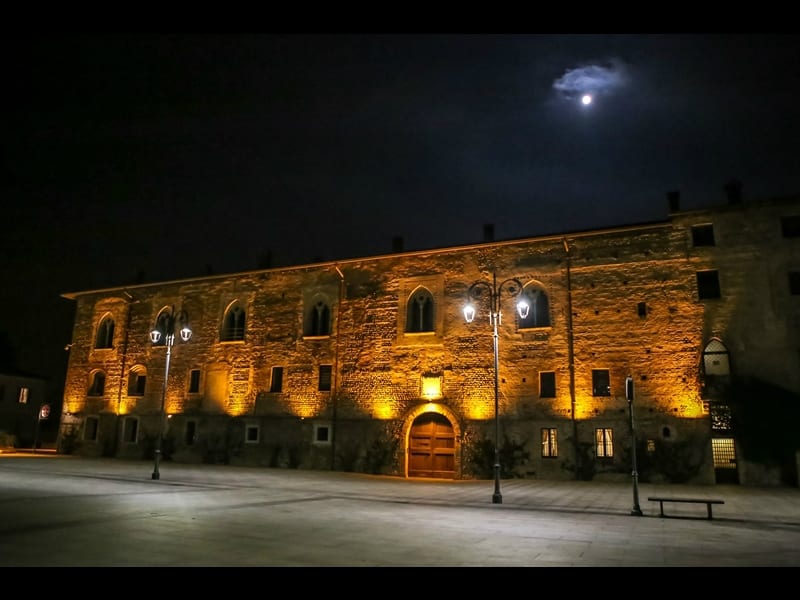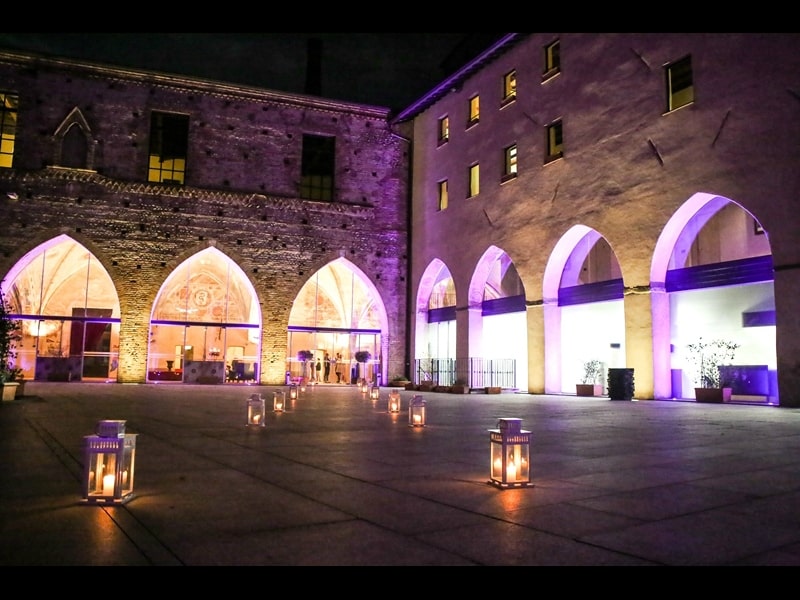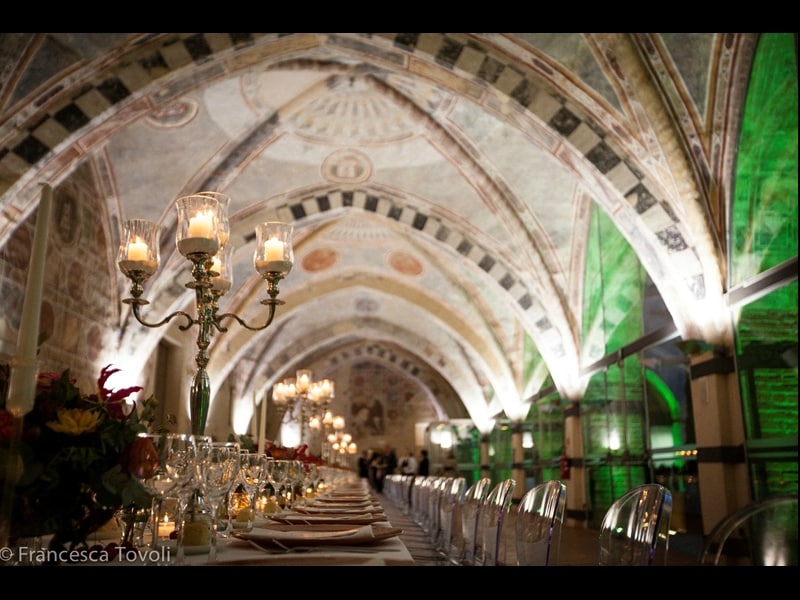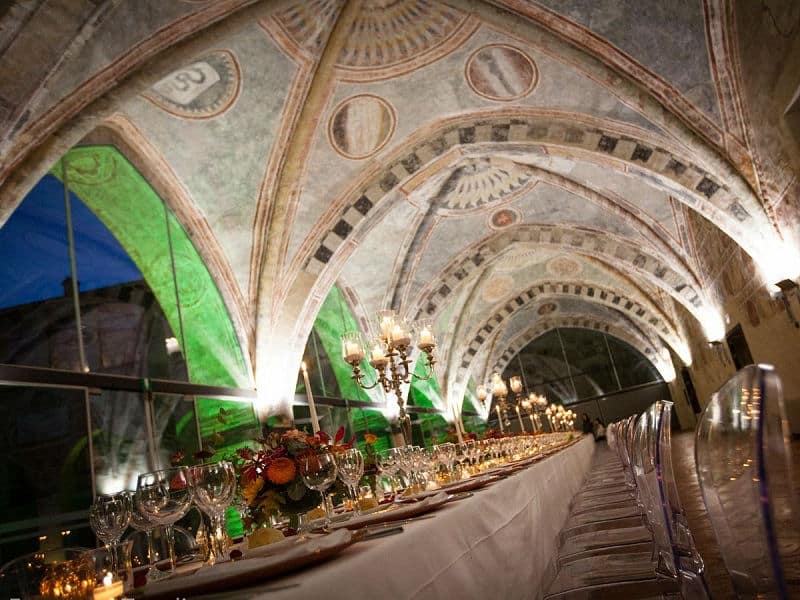 Description
New Year at Castello Visconteo!!
For the new year 2020 at the exclusive and beautiful location of the Castello Visconteo, on the bank of the river Adda, will take place a unique and extraordinary evening in an enchanting location, certainly among the most fascinating in Italy!
Another peculiar aspect of the evening will be the guarantee (to New Year, unfortunately it is not so obvious) of an extremely accurate and quality kitchen thanks to the new management inaugurated with great success about 1 year ago by Francesca Bellini, well-known and respected figure in the catering over 30 years throughout northern Italy.
Come and discover the pleasure of our luxury aperitif, served at the table.
The grand dinner will follow from the delicious dishes; and then continue the evening with live music and DJs.
At 1:00 am Cotechino and lentils will be served as usual!
Prices
Dinner (includes Dinner with 1 drink for 1 person and free wardrobe) 115€
Dinner + Party (includes Dinner with ten-person tables, live music and Dj Set, 1 welcome drink, 1 cocktail of your choice during the evening, 1 flute of sparkling wine for midnight toast, cotechino and lentils with free wardrobe) 110€
Romantic Dinner + Party (includes Dinner with a table for two people, live music and Dj Set, 1 welcome drink, 1 cocktail of your choice during the evening, 1 flute of sparkling wine for midnight toast, cotechino and lentils with free wardrobe) 130€
Dinner +Party + Overnight stay in a Standard room (includes 2 Cenoni and overnight stay in a Standard double room with check out until 4:00 pm) 340€
Dinner + Party + Overnight stay in a Suite room (includes 2 Dinners and overnight stay in a double room Suite with check out until 4:00 pm) 520€
2 Cenoni Tavolo Romantico + Serata + Pernottamento in camera Standard

La quota di 430€ include:

VALIDO PER DUE PERSONE

*2 Cenoni

*Musica dal vivo e dj dalle ore 23:30

*1 cocktail drink + 1 flûte di spumante

*Cotechino con lenticchie dalle ore 01:00

*Camera doppia Standard

Check out alle ore 12:00

430,00

€

2 Cenoni Tavolo Romantico + Serata + Pernottamento in camera Standard

430,00

€

Dinner + Party + Overnight in Suite room

The fee includes:

* 2 Cenoni

* double room Suite

valid for 2 people

Check out at 16:00

550,00

€

Dinner + Party + Overnight in Suite room

550,00

€

Dinner + Party + Overnight in Standard room

The fee includes:

* 2 Cenoni

* Standard double room

valid for 2 people

Check out at 16:00

510,00

€

Dinner + Party + Overnight in Standard room

510,00

€

Dinner + Party

The fee includes:

* with formula book first price € 110 instead of € 130 *

* dinner with tables for 10 people

* from 11.30pm live music and DJ:

* welcome drink

* 1 cocktail drink of your choice during the party

* 1 flute of sparkling wine for midnight toast

* from 01.00:

* Cotechino with lentils *

free wardrobe *

110,00

€

Romantic Dinner + Party

The fee includes:

* with formula book first price € 130 instead of € 150 per person *

* dinner with tables for 2 people (per couple)

* from 23.30 live music and DJ: * 1 welcome drink * 1 cocktail drink of your choice during the party * 1 flute of sparkling wine for midnight toast

* 1 welcome drink

* 1 cocktail drink of your choice during the party

* 1 flute of sparkling wine for midnight toast

* Pork sausage with lentils

* from 01.00:

* Cotechino with lentils

* free wardrobe *

135,00

€

Romantic Dinner + Party

135,00

€

2 Cenoni Tavolo Classico + Serata + Pernottamento in camera Standard

La quota di 550€ include:

VALIDO PER DUE PERSONE

*2 Cenoni

*Musica dal vivo e dj dalle ore 23:30

*1 cocktail drink + 1 flûte di spumante

*Cotechino con lenticchie dalle ore 01:00

*Camera doppia Standard

Check out alle ore 12:00

390,00

€

2 Cenoni Tavolo Classico + Serata + Pernottamento in camera Standard

390,00

€

Child's Dinner

The € 70 fee includes:

* baby dinner

70,00

€

Dinner

The fee of 115€ includes:
* Dinner
* 1 drink each person for the evening
* Wardrobe

115,00

€