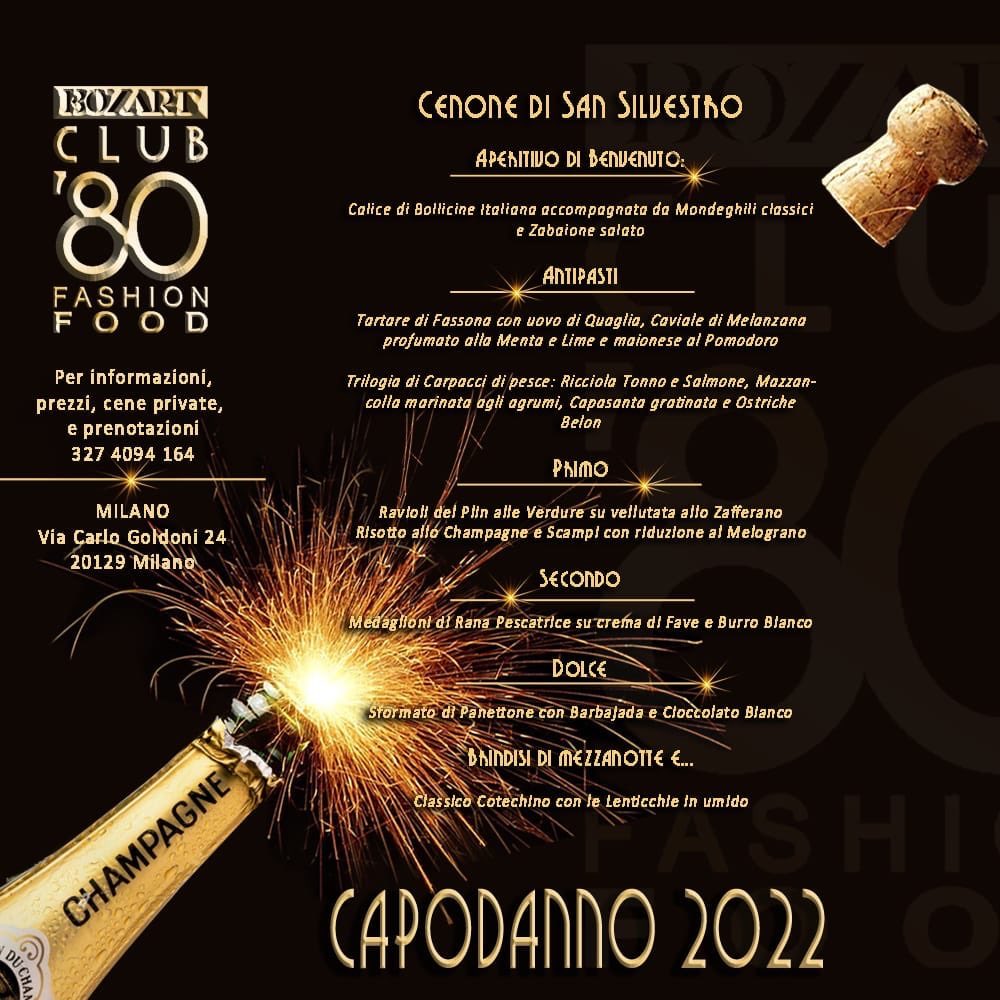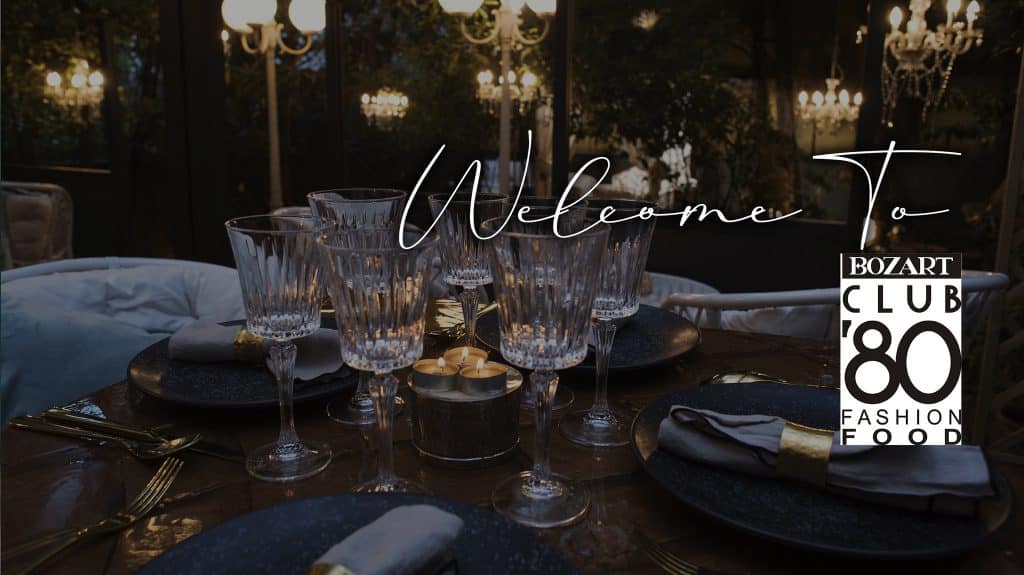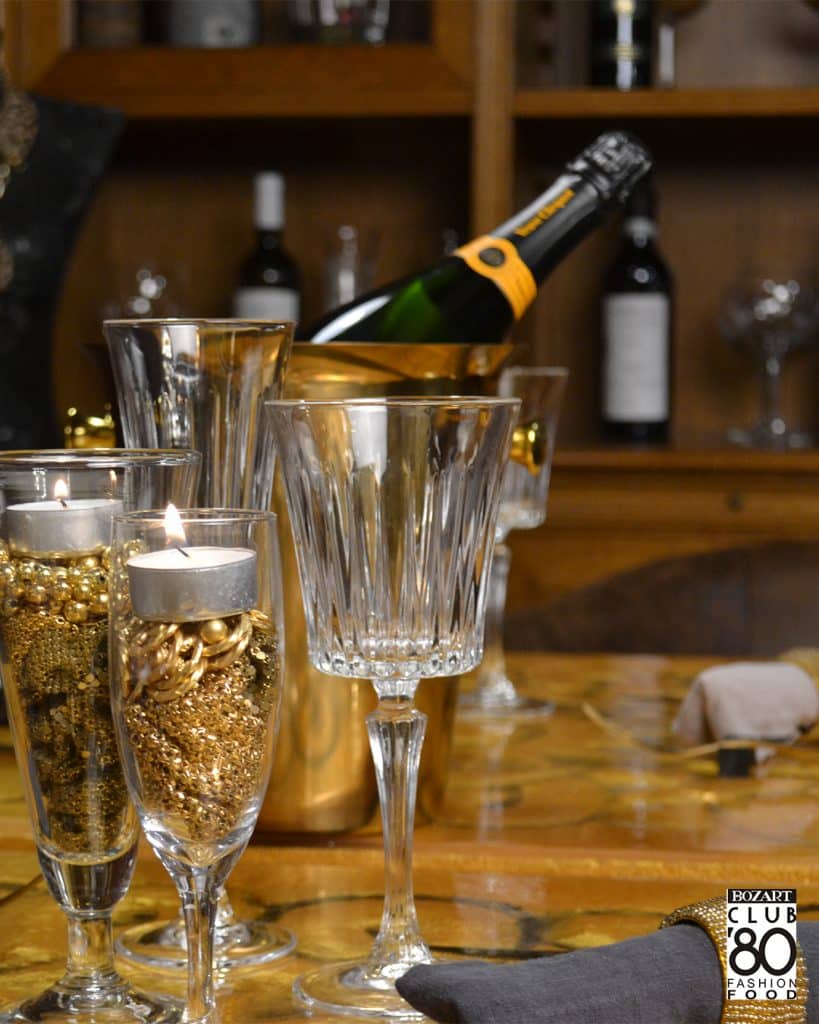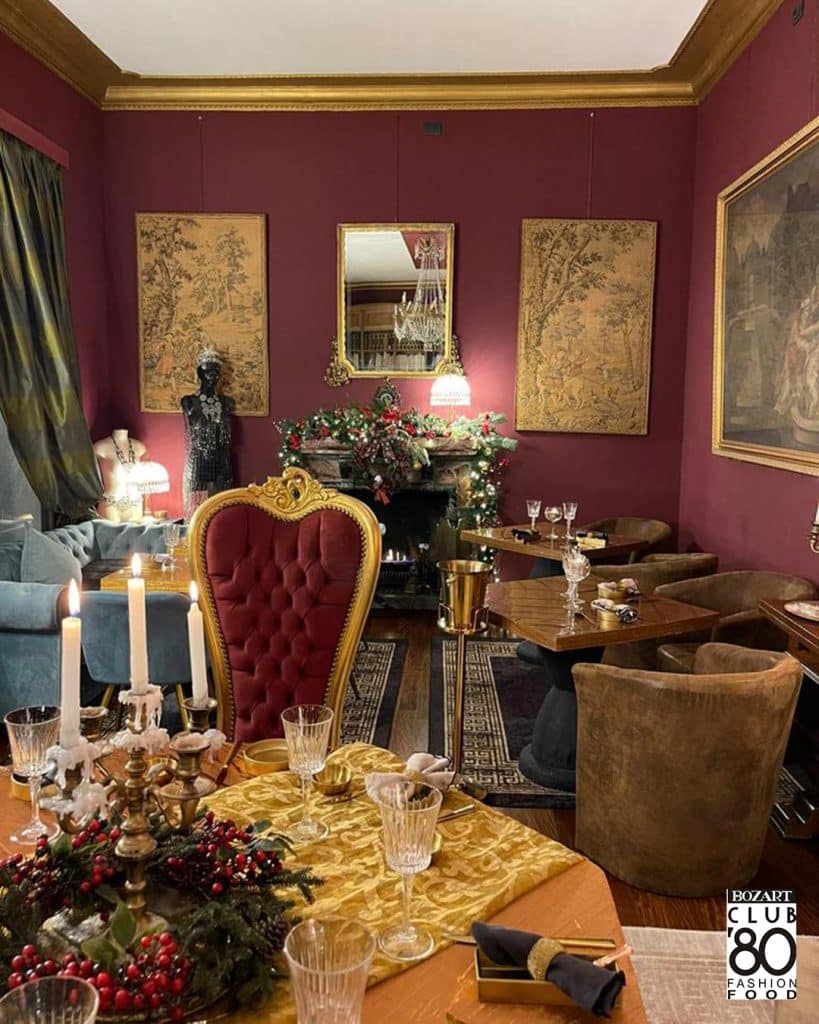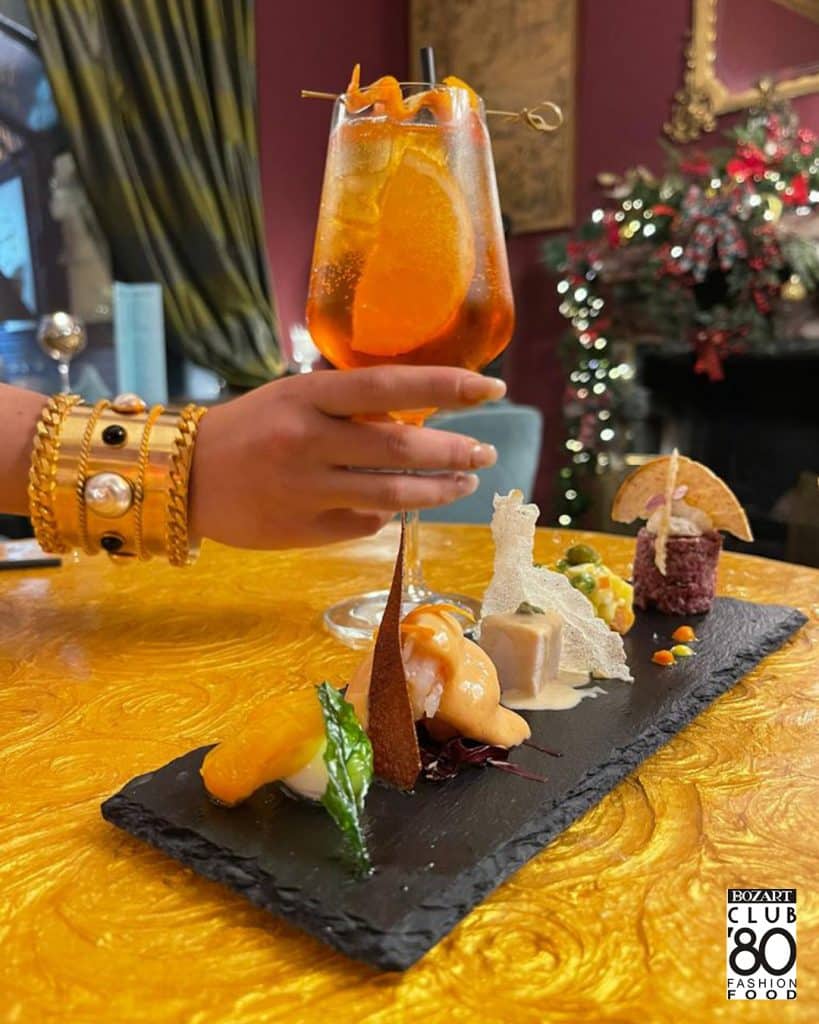 #Descrizione
Benvenuti al
Bozart Bijoux
Milano - 1956
Club 80 nasce all'interno della boutique dello storico marchio milanese Bozart.
Un loungebistrot che sa regalare una food experience totalizzante ed esclusiva.
Un sofisticato connubio tra moda e cucina nel cuore di Milano.
Bozart club 80 vi aspettiamo per una serata insieme con musica.
Per il primo Capodanno da noi Bozart apre il suo salotto!
Cenone di Capodanno in una delle boutique più belle di Milano
Salotto super originale e colorato
Fashion food
Serata accompagnata da musica
New Year 2023 Bozart Bijoux
Milan - 1956
Bozart club 80 we are waiting for you for an evening together with music.
For the first New Year's Eve with us Bozart opens his living room!
For information and reservations: +39 3274094164
Bozart Bijoux
New Year's Eve dinner
***
Welcome aperitif
Glass of Italian bubbles accompanied by classic Mondeghili and savory Zabaglione
***
Appetizers
Fassona tartare with quail egg, aubergine caviar flavored with mint and lime and tomato mayonnaise
Fish carpaccio trilogy: Amberjack Tuna and Salmon, Citrus Marinated Mezzancolla, Scallop au gratin and Belon Oysters
***
First
Plin ravioli with vegetables on saffron cream
Risotto with Champagne and Scampi with Pomegranate reduction
***
According to
Monkfish medallions on broad bean cream and white butter
***
Sweet
Panettone Flan with Barbajada and White Chocolate
***
MIDNIGHT TOAST AND...
Classic Cotechino with stewed lentils
Per informazioni e prenotazioni: +39 3274094164
Ecco 30 secondi di alcune delle canzoni che ascolterai sicuramente durante la serata
No products were found of this vendor!