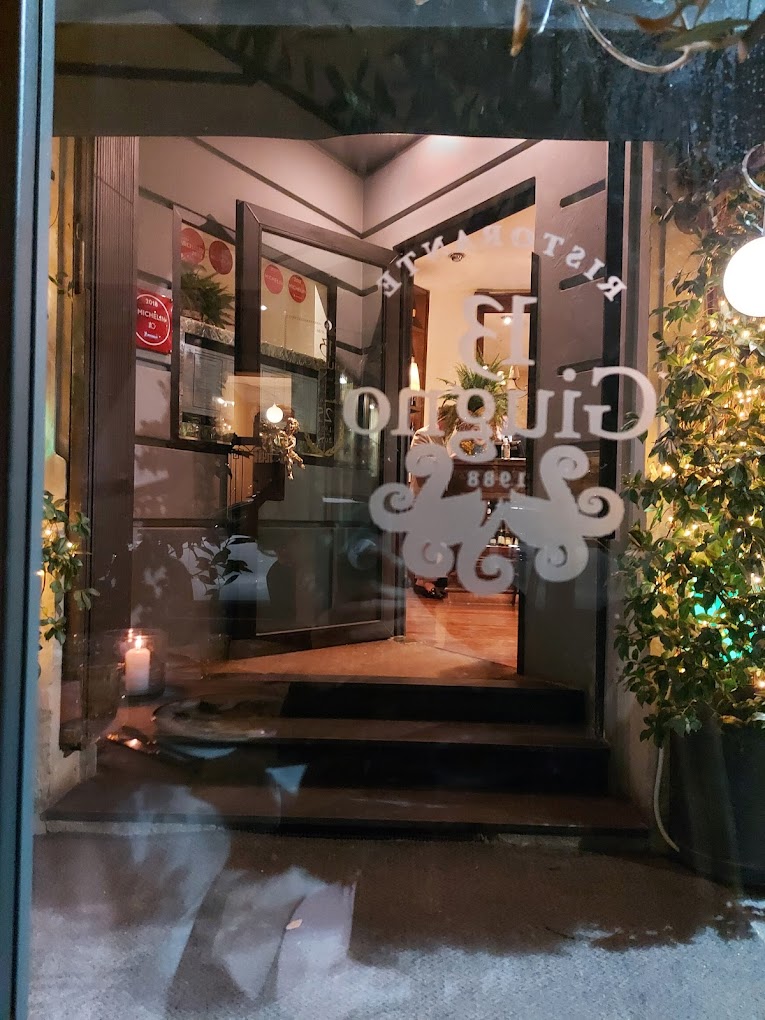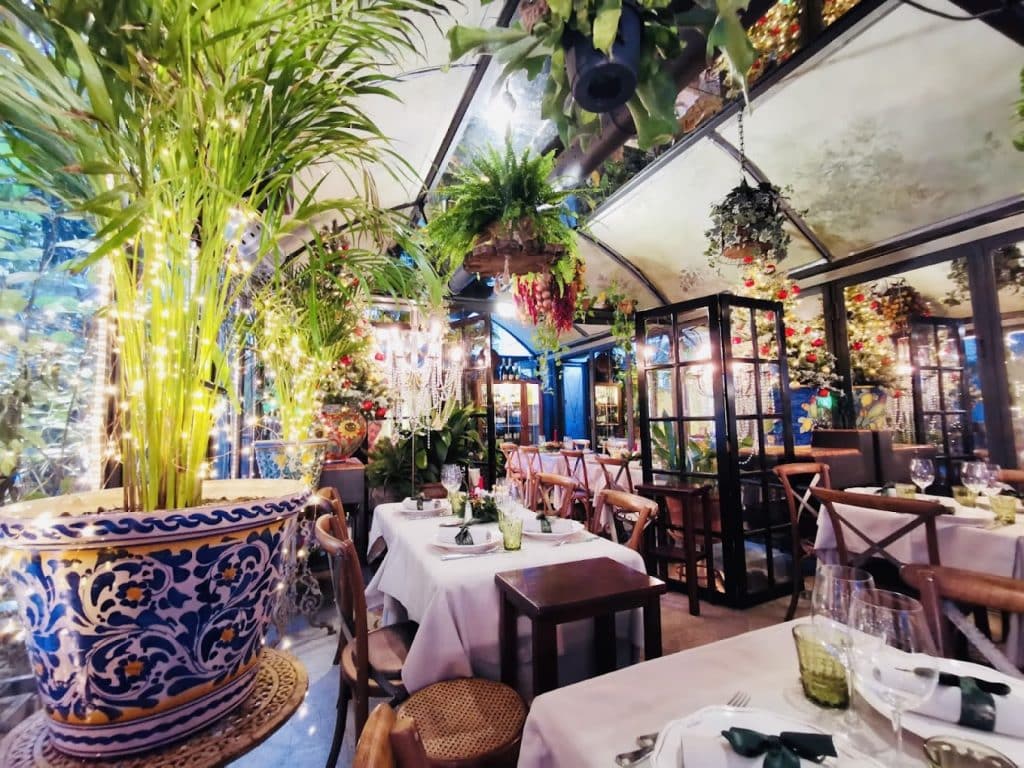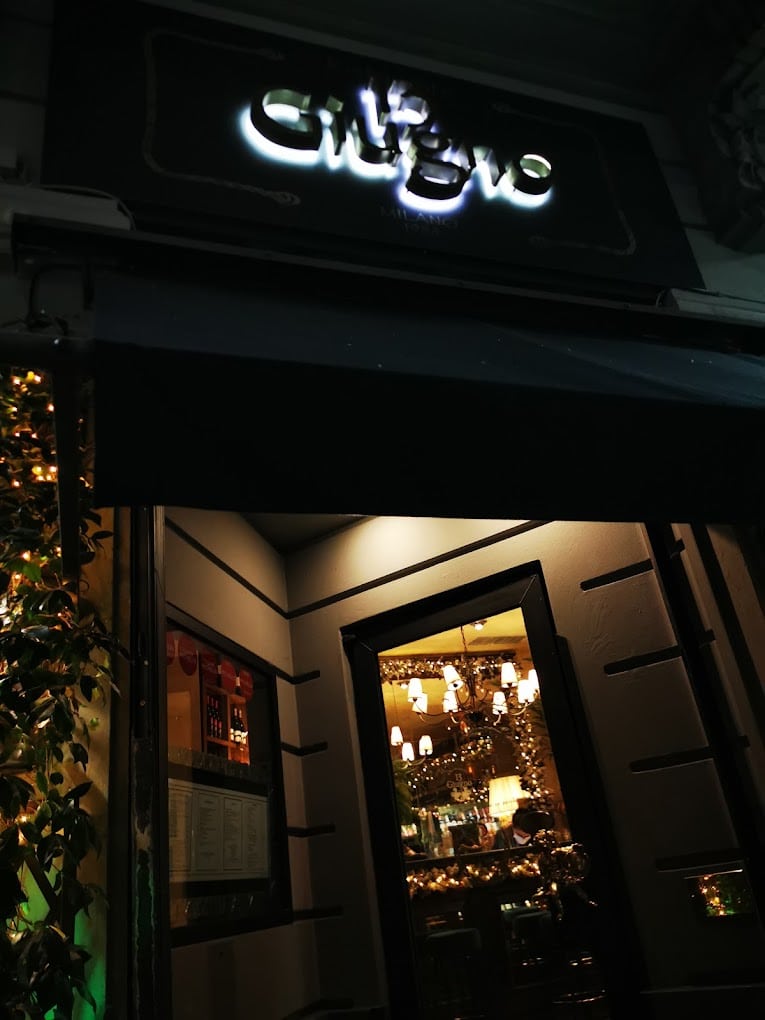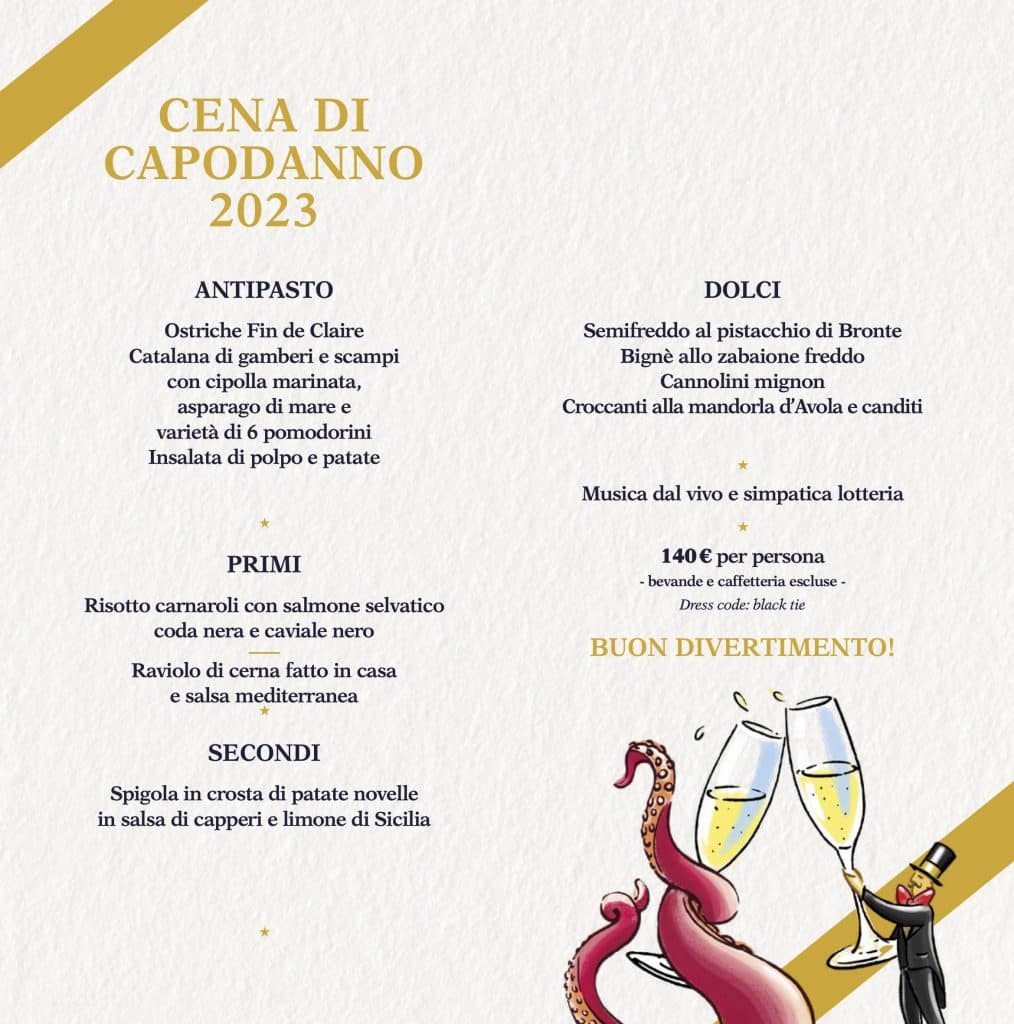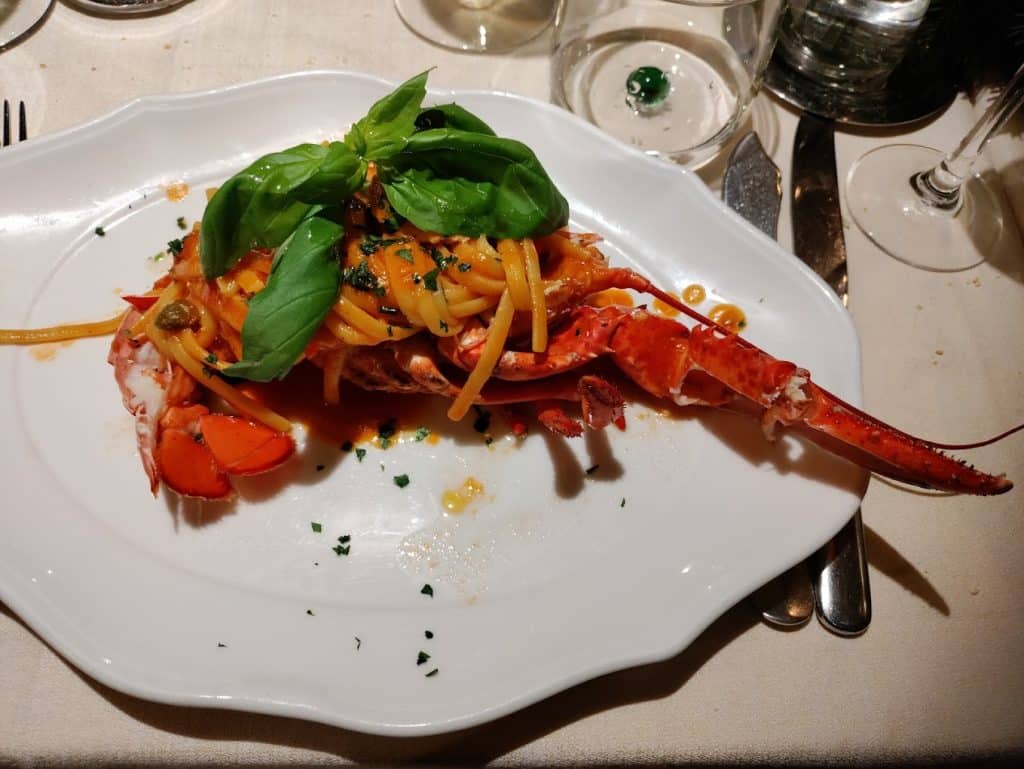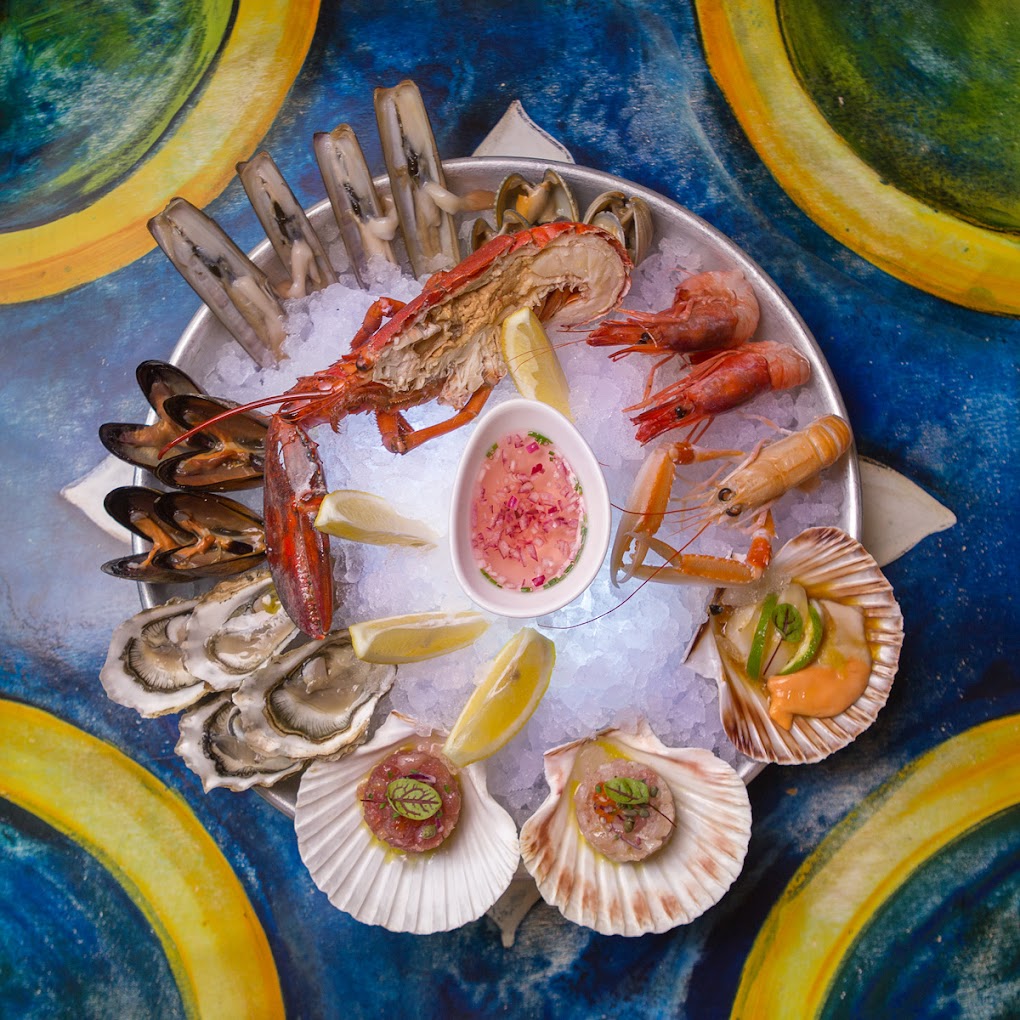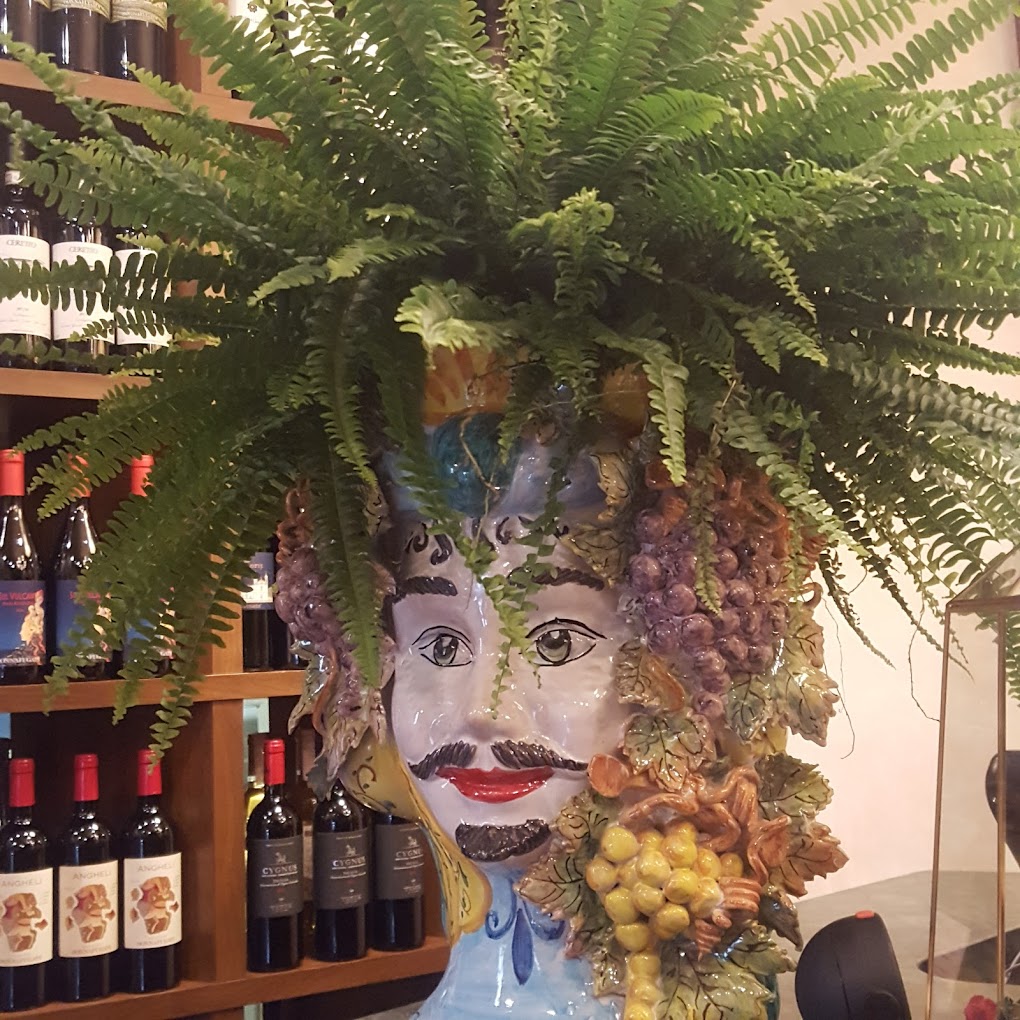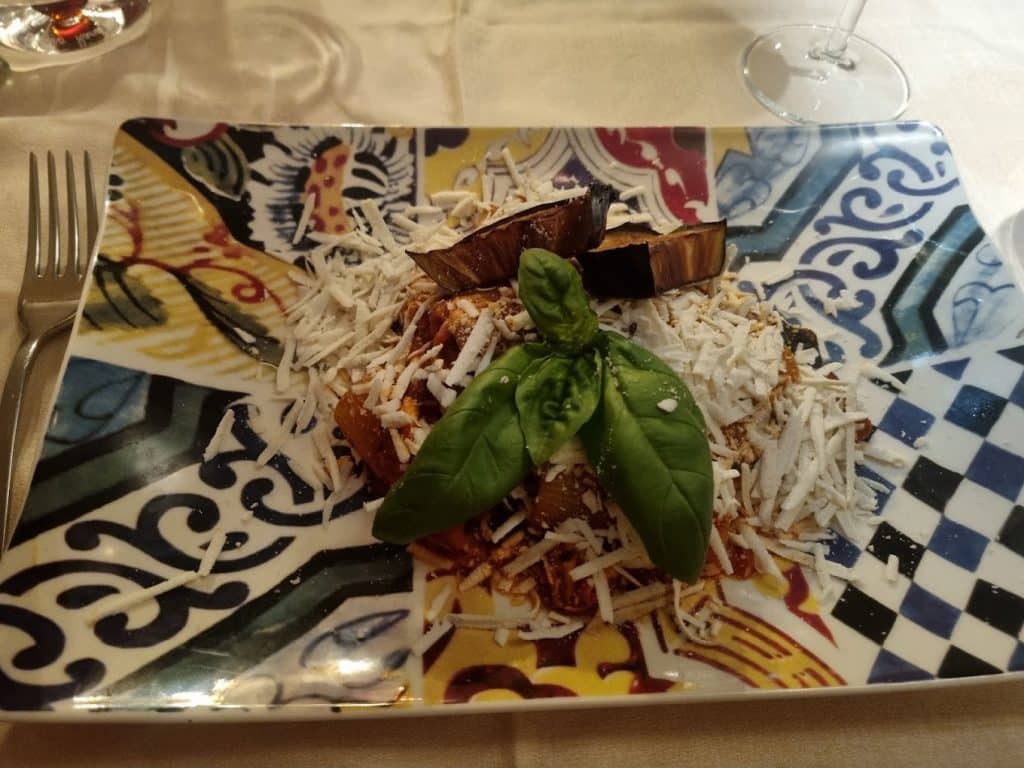 #Descrizione
l Ristorante 13 Giugno Goldoni nasce nel 1988.
Attingendo dall'immenso patrimonio enogastronomico della Sicilia, il ristorante propone una cucina che parla di mare e sprigiona  i profumi del territorio.
Materie prime di grandissima qualità e freschezza fanno della cucina del Ristorante 13 Giugno  una certezza a Milano. Sperimentando nel solco della tradizione, ogni piatto è un viaggio tra i sapori e gli odori più tipici: grandi crudi di pesce,  primi della tradizione, cous-cous alla trapanese, gamberoni rossi di Mazara del Vallo, prelibati frutti di mare.
Una carta di vini ricchissima .
An atmospheric retro environment with furnishings and elements from the late 30s, and a histrionic Saverio who performs at the piano in the late evening, intoning evergreen motifs, transport the guests of 13 June to that baroque Sicily, chic but at the same time familiar and tradition.
NEW YEAR'S DINNER 2023
APPETIZERS
Fin de Claire oysters Prawn and scampi Catalana with marinated onion, sea asparagus and variety of 6 cherry tomatoes Octopus and Potato Salad
FIRST
Carnaroli risotto with wild blacktail salmon and black caviar
Homemade grouper ravioli and Mediterranean sauce
SECONDS
New potato crusted seabass in caper and Sicilian lemon sauce
SWEETS
Semifreddo with Bronte pistachio Bignè with cold zabaglione Small cannolini Crunchy with Avola almonds and candied fruit
Live music and nice raffle
€140 per person - drinks and coffee not included - Dress code: black tie
HAVE FUN!
€140 per person - drinks and coffee not included
Ecco 30 secondi di alcune delle canzoni che ascolterai sicuramente durante la serata
No products were found of this vendor!